Helpful Articles
MOST DANGEROUS INDIANAPOLIS ROADS
What you'll learn reading this article:
If you drive one of Indy's most dangerous roads on a routine basis.
Why 21% of all deadly crashes in the U.S. occur at intersections.
How to avoid an accident that could change your life forever.
How do you avoid an accident that could change your life forever?
Every time we get behind the wheel, we are taking our lives in our hands. Traffic accidents usually happen without warning and the results can be tragic. By focusing on safe driving habits and staying aware of other motorists in our path, we have the best chance of avoiding a life-changing car accident.
Indianapolis is certainly not exempt from the peril caused by unsafe drivers. We're taking a look at where Indiana stands in relation to the rest of the United States and identifying the most dangerous roads in Indianapolis.
Indiana is a Dangerous Place to Drive
Data compiled by IUPUI shows 219,112 collisions occurred in Indiana in 2017. Of that number, 18,319 are listed as speed-related and 4,450 are caused by alcohol-impaired driving. In addition, 3,131 involve a motorcycle.
What's more, National Highway Traffic Safety Administration figures show roughly 40% of all crashes in the U.S. – and 21% of all deadly crashes – occur at intersections.
Why Intersections are Dangerous
Intersections are one of the most frequent sites for accidents thanks in large part to cross traffic. Complex intersections with multiple lanes of traffic traveling in and out of an intersection are confusing at best, even for motorists who take the same route on a daily basis.
When you add in factors such as pedestrian traffic, road construction work, distracted drivers, poorly labeled signs and lowered visibility due to overpasses, the possibility of an accident starts to climb.
Do you routinely drive through Indy's most dangerous intersections?
Anytime you are behind the wheel, be cautious and drive defensively. A number of intersections in Indianapolis still deserve an extra amount of caution. Theses Indianapolis intersections have some of the highest injury rates:
Madison Avenue and Stop 11 Road – There are up to four lanes of traffic and turn signs are not easily readable. A number of grocery stores, gas stations and drug stores are located on the corner of this intersection. Add to this the fact that there are no crosswalks on three sides and the potential for injury is even greater.
21st Street and Shadeland Avenue – With four lanes of traffic running in both directions, this intersection presents a greater risk of injury. The intersection is surrounded by hotels, restaurants and shopping centers, which increases the amount of distraction and lowers visibility of pedestrian traffic.
38th Street and Franklin Road – With not as much traffic at this intersection, you might be surprised to learn this makes it more dangerous. Drivers travel at a higher rate of speed, leading to more dangerous driving and more crashes. Additionally, the lack of crosswalks makes this intersection particularly dangerous for pedestrians.
86th Street and Keystone Crossing – The congestion surrounding the Fashion Mall is a major contributor to the dangers of this intersection. Hotels, restaurants and shopping plazas abound in this area; bike paths, crosswalks and clear signage do not.
38th Street and High School Road – The location of this intersection just off of I-465 presents an especially dangerous scenario. Five lanes of traffic leading to and coming from the highway are marked with fading lane dividers, which makes the right-of-way difficult to distinguish.
Traffic Accidents Continue to Rise in Indiana
In the last two years, Indiana saw an increase in traffic accidents. Accidents went up by 10%, with an alarming rise in motorcycle fatalities (up 44%) and pedestrian fatalities (up 25%).
A total of 911 people were killed in traffic accidents in Indiana, according to statistics compiled by the U.S. Department of Transportation (USDOT), National Highway Traffic Safety Administration and published in an annual report written by the Indiana Criminal Justice Institute. Indiana experienced a 10.9% increase over 2016 when 811 people fell victim to car accidents.
Statistics also indicate a dramatic rise in motorcycle, pedestrian and passenger fatalities, and accidents caused by motorists under the influence of alcohol. The 144 motorcycle accident fatalities were the most seen in Indiana since 2012, when 152 motorcycle fatalities occurred. The 107 pedestrian fatalities that occurred was the highest number since 2004.
What Factors Are Contributing to the Rise in Motorcycle Accidents?
A 2018 report from the Indiana Criminal Justice Institute, which monitors Indiana accident statistics to identify methods of making roads safer, addresses the issue.
According to Will Wingfield, spokesman for the Indiana Criminal Justice Institute, two main contributors have added to the increase in motorcycle fatalities. The first is unendorsed riders, people who have not completed proper safety training and demonstrated riding skills. They are overrepresented in crashes, according to the traffic safety report. The second is the rise in the number of drivers, in both motorcycles and cars, who are shown to be above the legal alcohol limit.
Indiana Pedestrian Fatalities A New Normal?
Along with motorcycle fatalities, pedestrian fatalities have seen an increase in Indiana. In 2017, Indiana ranked 12th highest for such tragedies. Patch.com reports walking across the street in Indiana is more dangerous than any time in the past 25 years, citing the latest information from the Governors Highway Safety Administration. The GHSA reports this statistic is trending nationwide.
"Two consecutive years of 6,000 pedestrian deaths is a red flag for all of us in the traffic safety community. These high levels are no longer a blip but unfortunately a sustained trend," Executive Director Jonathan Adkins states in a release. "We can't afford to let this be the new normal."
Poynter & Bucheri Accident Recovery – Indianapolis Personal Injury Attorneys
If you or a loved one has been injured physically or mentally by a person, product or company, you need to know your legal rights. Our personal injury attorneys are experienced with cases like yours and can evaluate what your case may be worth. We will ensure that you are protected and compensated for your injuries and losses. Why pay up to 40% in attorney fees? Our fee is only 25%* and we fight to win your case or you pay no attorney fees at all. Don't hesitate – one of our experienced attorneys can assist you right away. Call 1-800-265-9881 for a free case review.
About the Author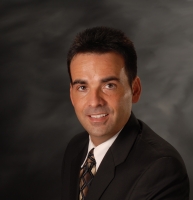 Posted

- 01/16/2020 | Indiana