Helpful Articles
The Standing Dead: Law Tackles the Plague of Zombie Properties in New York
When the New York Knicks granted Latrell Sprewell a five-year contract extension for $62 million in 2000, he settled into a home in Purchase, NY with his own basketball court and outdoor pool, as well as a $2.3 million mortgage. The value of the home increased at one point to $5.4 million though Sprewell had no more need for the property when he was traded away from New York in 2004. The mortgage lender, Deutsche Bank, did not complete foreclosure proceedings on the property until 2015 and the house has remained uninhabited and unmaintained for nearly 12 years. The foreclosure sale price for the "as is" property is only $1.5 million.
The above is a classic example of what are known as "zombie properties," which have been abandoned during the foreclosure process by their owners and have been ignored by the banks seeking foreclosure. Not every zombie property involves a celebrity or a high-end neighborhood, as these homes lurk everywhere throughout the state. Another property in Monroe, NY is significantly more modest but was once a nice, pleasant family home. Raised on a hill, all neighbors now notice are the boarded-up windows and garage door and other clear signs of disrepair, which have persisted for almost the eight years the home has been in the foreclosure process.
According to the NY Attorney General, there were an estimated 16,700 zombie foreclosures in 2015 throughout the state of New York. Nearly every area of the state is affected by these properties but thankfully, as part of the sweeping foreclosure legislation signed by Governor Cuomo in June of 2016, action will hopefully be taken to fix the zombie home problem.
Why Zombie Homes Exist
You may wonder why people would simply abandon their homes and also why banks would ignore such properties for so long – especially to such a widespread extent throughout the state. First, the majority of homeowners are completely unfamiliar with the foreclosure process. If a homeowner receives notice of arrears or of a foreclosure action, they may believe they have no other option but to lose their homes and may simply move out to avoid going through the legal process. Others may not recognize that they have the legal right to continue living in their houses unless the court orders them to leave.
The foreclosure process in New York can be lengthy, which means that homes can sit abandoned for years. Furthermore, the Attorney General's office has reported that evidence exists that lenders either discontinue or delay the foreclosure process in these situations and do not start tending to properties until they take title at the end of this extended process. This combination results in zombie homes in most neighborhoods and towns.
How Zombie Properties Affect New York Communities
Zombie homes can have substantially adverse effects on neighboring property owners who pay their mortgages and taxes. The property value of vacant and unmaintained homes can decrease surprisingly quickly, which has a subsequent effect on the property values in the neighborhood. This effect can ripple quickly through communities, especially those with multiple zombie properties.
In addition, having properties that are known to be abandoned can invite criminal activity including vandalism, burglary, arson, drug deals, and more. Some communities experience squatters unlawfully occupying vacant homes and apartments. This type of activity can reduce property values even further and can create a menacing atmosphere in once family-friendly neighborhoods.
Timeline of the New Regulations Combating Blight
Because of the many adverse effects of zombie homes on New York neighborhoods, leaders and legislators have been trying for years to find a solution to the problem. In 2009, a law was passed that required banks and lending institutions to maintain properties once they were foreclosed upon. This law, however, did not address the problem of zombie properties prior to a foreclosure judgment, possibly because the scope of the coming problem was unexpected.
In 2014, Attorney General Schneiderman proposed the Abandoned Property Neighborhood Relief Act for the first time and when that did not go through, he resubmitted an expanded version of the proposed legislation in 2015. Finally, in 2016, the legislation passed and was signed by Governor Cuomo. Assemblymember Helene Weinstein sponsored all versions of proposed bills aiming to combat blighted properties, from the law passed in 2009 to the new regulations that went into effect in late December of 2016.
Requirements Under the New Regulation
The final and effective version of the Abandoned Property Neighborhood Relief Act puts in place numerous requirements to prevent zombie properties whenever possible. First, the Act requires that proper notice is provided to homeowners that they are entitled to stay in their homes until a judgment of foreclosure has been issued. The Act also creates a hotline that residents of communities can all to report any properties they believe to be abandoned, as well as a Vacant and Abandoned Property Registry to be maintained by the state in order to keep track of all known zombie properties and ensure they are being properly addressed.
The following are requirements put in place for lenders seeking foreclosures on properties under the final regulation published by the New York State Department of Financial Services (NYDFS):
Inspect all properties on which homeowners have reached a 90-day delinquency or have been subject to foreclosure.
If there is a reasonable basis for the bank or mortgage lender to suspect the property has been abandoned, the company must secure the home and maintain the property during the foreclosure process.
Within 21 days of discovering a property is abandoned and vacant, report the existence of the property will all required information to the NYDFS for inclusion in the Vacant and Abandoned Property Registry.
Submit reports on a quarterly basis to NYDFS that include information regarding the status of the foreclosure case and the nature of the efforts of the bank to continually maintain and secure the property.
All of these requirements are aimed to hold banks and mortgage servicers accountable for properties they are trying to foreclose if they are abandoned by homeowners for the good of the rest of the community. If a bank fails to comply with the regulation, NYDFS can issue fines of up to $500 per property per day, which can add up very quickly. Hopefully, these potential civil penalties will be enough to help eliminate blight caused by foreclosure in New York.
Discuss Your Rights with an Experienced Long Island Foreclosure Defense Lawyer
If you receive notice of default or foreclosure, it can be difficult to understand your rights and options. If you are facing foreclosure in or around Long Island, Nassau, or Suffolk, you should not wait to discuss your situation with a highly skilled New York foreclosure attorney. Contact the Law Office of Ronald D. Weiss, P.C. at 631-479-2455 today.
About the Author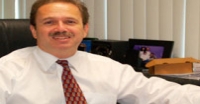 Posted

- 06/11/2018 | New York