Beyond the Basics – Other Coverage to Add to Your Auto Insurance Policy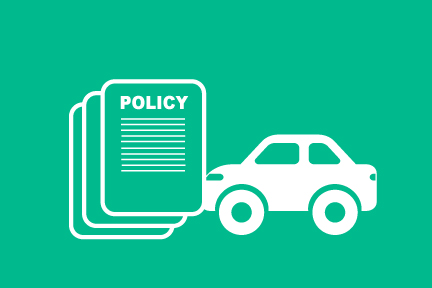 In a previous post, Understanding Your Car Insurance Policy, we covered the nuts and bolts of your car insurance policy: your policy limits and deductible, and basic coverages, including liability, collision, and comprehensive coverage. But there are other coverage options (and in some states, requirements) that may be included in your auto insurance policy.
No Fault Coverage or Personal Injury Protection (PIP)
Some states have "no fault" laws, which provide that, regardless of who is at fault for an accident, each vehicle's insurance policy will provide at least a minimum amount of coverage for medical bills and other expenses. This coverage is provided for you, any passengers in your vehicle, drivers listed on your policy, and other members of your household.

PIP coverage extends beyond just medical expenses and can include expenses like lost wages, child care, household services, funeral costs and more, if those expenses are related to the accident or injuries that were sustained in the accident.

In many (but not all) states where PIP coverage is not required, it is available. In "no fault" states where PIP is required, there are restrictions on filing a lawsuit for damages resulting from an auto accident. In a no-fault state, you usually cannot sue the other driver or vehicle owner for injuries sustained in a motor vehicle accident unless your injuries meet the state's definition of "severe" or "serious" injuries.

PIP coverage may carry a deductible and may require you to pay a percentage of costs.
Medical Payments Coverage
Medical payments coverage is similar to PIP coverage, but it is more limited in scope. Even if you have health insurance, medical payments coverage can be beneficial; it can cover the cost of health insurance deductibles and copayments for medical visits, and includes coverage for items that may not be covered under your health insurance plan, such as dental or vision care and chiropractic visits.

There are no deductibles or copays on MedPay coverage. If you have both PIP and MedPay coverage, your MedPay policy may cover the deductibles and copays required under your PIP policy and may pay for expenses over your PIP policy limits. MedPay coverage may also cover injuries you or members of your household sustain using public transportation, riding a bicycle, or even walking.
Uninsured/Underinsured Coverage
Uninsured/underinsured coverage is additional coverage that you can purchase on your automobile insurance policy. This kind of coverage is very important, but often overlooked, to protect you in the event that you are injured in an accident that is not your fault with a vehicle that is not insured, or that has a policy limit that is lower than yours and is insufficient to cover the medical expenses for your injuries. Uninsured/underinsured coverage only kicks in if your insurance policy has higher limits than the other driver's policy and you have uninsured/underinsured coverage.

For example, let's say you have an automobile insurance policy with limits of $100,000/$300,000. You are in an accident with another vehicle that has policy limits of $25,000/$50,000. You sustain back injuries that keep you out of work for a year and require surgery. Your lost wages and medical expenses total $90,000. The other driver's insurance policy limits of $25,000 per person are insufficient to pay your expenses. If you have un/underinsured motorist coverage, your insurance policy would pay for the additional $65,000 to compensate you for your injuries.


In addition, although state laws require that liability coverage be maintained on all vehicles, everyone does not always comply with the law. If you are in an accident with an uninsured vehicle, even if they are at fault, you may not be able to recover for your injuries or damages if you do not have uninsured motorist coverage.
Guaranteed Auto Protection (GAP) Insurance
The value of your vehicle will decline over time. This is known as depreciation. But the biggest drop in your vehicle's value usually comes shortly after you purchase or lease the vehicle. That means that you may owe more on a lease or car loan than the vehicle is worth at the time.

If your car is involved in an accident and is declared a total loss by your insurance company, the insurance company will only pay you (or the leasing company) the current value of the vehicle. As a result, you may owe the loan financer or leasing company additional funds to make up the difference between the value of the vehicle and what you owe. But if you purchase GAP insurance, your insurance company will pay the leasing company or loan financer the full amount that you owe, even if it exceeds the value of your vehicle.

If you purchase a new vehicle, you may wish to purchase GAP insurance at the beginning, but as your car ages and you owe less on the vehicle, you may wish to cancel the coverage.
Other types of coverage
There are several other types of optional coverage you may wish to add to your car insurance policy. These include coverage for rental reimbursement to pay for a rental car while your car is being repaired after an accident; emergency roadside assistance to provide you with help if you break down or run out of gas; or mechanical breakdown insurance to cover the cost of repairs to the systems in your car.

Finally, you might want to purchase a personal umbrella policy. This is a separate insurance policy which can provide coverage over and above the coverage provided by your automobile insurance policy.
Do You Need An Attorney?
If so, post a short summary of your legal needs to our site and let attorneys submit applications to fulfill those needs. No time wasted, no hassle, no confusion, no cost.
Posted

- 10/16/2018
Connect with us:
Learn about us: