Residential Rentals: Who Must Maintain?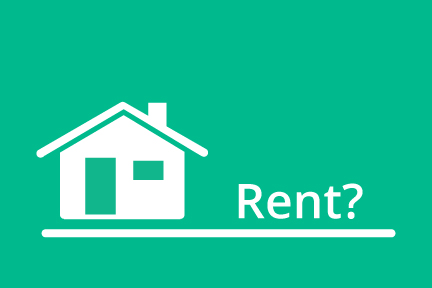 Renting a home eliminates some of the headaches or home ownership, like property taxes, but it comes with its own challenges. For example, as a renter, you may be restricted in the changes that you can make to the home or apartment, including restrictions on changing paint colors or affixing things to the wall. And when something goes wrong or needs to be repaired or replaced, it can be confusing to figure out who is responsible for fixing it.
Whose responsibility is it?
The landlord is generally responsible for the structure of the building itself, as well as the main mechanical systems, common areas, stairways, flooring and roofing. In many cases, the landlord is also responsible for extermination of pests. As a renter, you a have a right to a "habitable" home, which means that the home must be safe, free from dangerous conditions, and provide heat, water, and electricity.

However, if a problem is caused by your actions or negligence, the landlord can require you to pay for any necessary repairs. For example, if you flush things down the toilet that don't belong there, resulting in a plumbing system which must be repaired, or if you fail to take out the garbage or otherwise keep your home reasonably clean, resulting in pests, you may be held responsible for the costs associated with addressing the issue. If you do not pay for those costs, the landlord can withhold the amount from your security deposit.

The landlord is usually not required to make repairs that are purely cosmetic (no matter how ugly that old carpeting is!), but if a repair is needed for safety reasons—for example, if it presents a tripping hazard or other dangerous condition in the apartment, the landlord may be required to make the repair. The landlord is also generally responsible for repairs to appliances that are not the result of the tenant's misuse.

If you think a repair is necessary and is the responsibility of the landlord, it is always advisable to put the request in writing and explain what the repair is, why it is necessary, and why you believe it is the landlord's responsibility. You should also consult with the landlord and obtain its permission before making any repairs or changes– even to those items you are responsible for maintaining. Making changes or repairs without permission can be a violation of your lease agreement.

If you are unsure whose responsibility it is to make a repair, first check your lease agreement. Then look at any other promises your landlord made you outside of the lease. For example, your landlord may have sent you a letter or email agreeing to repair a plumbing leak or to provide you with new appliances for your unit. If the lease and the other promises do not answer the question, consult your state and local laws.
What can I do if the landlord does not live up to its obligations?
If the landlord does not live up to its obligations, such as not making a necessary repair or not keeping the unit in habitable condition, you may be able to terminate the lease and move before the lease term has expired without penalty or additional rent. You may also be able to bring a lawsuit to force the landlord to satisfy its obligations.


Before you take either step, however, you must first notify the landlord about the problem and give the landlord a reasonable amount of time to fix it before you leave. If you haven't done so already, put the issue in writing and include any documentation of the problem (including pictures, if appropriate). Make sure you keep this documentation, as well as any response from the landlord, in the event a lawsuit is eventually filed by or against you.


If you are not ready to break the lease or to bring a lawsuit, you can try mediating the dispute with your landlord, so a neutral party can help negotiate the dispute, or you can consider reporting the landlord to the local housing authority.


Additional Resources
Do You Need An Attorney?
If so, post a short summary of your legal needs to our site and let attorneys submit applications to fulfill those needs. No time wasted, no hassle, no confusion, no cost.
Posted

- 03/21/2018
Connect with us:
Learn about us: