When to Consider a Month to Month Lease Instead of a Fixed Term Lease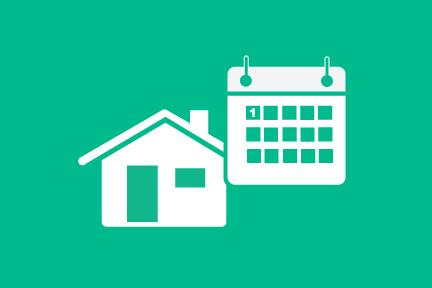 A month to month lease is a lease that doesn't have a defined end date. It is less common than a fixed term lease, which is a contract to lease property for a specified period (most often one year).


Many long-term lease agreements convert to month to month leases if a new lease agreement is not signed at the expiration of the lease term. In other words, if you sign a yearly lease for your apartment, and the landlord does not send you a new lease to sign at the end of the first year and you do not move out, your lease may automatically convert to a month to month lease, usually under the same terms as your original lease.


Even if your lease agreement does not specify what happens if you do not leave at the end of your lease term, the local or state rules in your area may convert the lease automatically if you stay in the apartment and the landlord continues to accept rent from you.


Each state has different notice requirements for month to month leases, so you will want to be sure that you know what is required in your state, but typically, month to month leases require only thirty days' notice by either party to terminate or modify the lease agreement.
Benefits of Month to Month Leases
Month to month leases provide flexibility for both the landlord and the tenant because neither party is locked into the lease agreement for a definite period. Either party can cancel the contract at any time, as long as they provide the other party with the notice required in the lease agreement.

Month to month leases can be helpful if you aren't sure when you need to move. For example, if you are in a temporary job, or if your job requires you to move often, you may not want to lock yourself into a typical year-long lease which would carry penalties for moving out early.

A month to month lease can also be ideal if you have moved to a new city and are not familiar with the advantages and disadvantages of different neighborhoods. A month to month lease will allow you to have a place to live for the short term while you research the best place to settle down.

If you've executed a contract to purchase a house and are just waiting for the closing, even with an "on or before" closing date in your contract, it isn't always easy to predict when the closing will take place and when you can take possession of your new home. Similarly, if you're having construction work done at your new home and cannot live in the home while the work is being done, you might not have a definite date when you can move in. Delays can occur due to weather, backordered supplies, changes to the plans, delays in obtaining approvals or permits, conflicting schedules with contractors and subcontractors, and more. In those situations, a month to month lease might be just what you need.
When a Month to Month Lease Isn't a Good Choice
Keep in mind that with a month to month lease, the landlord also has the option of ending the lease at any time once you are provided with notice as indicated in the lease agreement. That could mean that you will be looking for another place to live before you're ready to move. As long as the landlord gives you the required notice, the landlord can also increase the rent or change any of the other lease terms.

Month to month leases are also usually more expensive than fixed-term leases because there is more uncertainty for the landlord. Vacancies can be more frequent, and as a result, most landlords will charge higher rent for month to month leases to offset these other costs. Some landlords won't even provide the option of a month to month lease because they are more difficult to manage.
Before signing any lease agreement, whether fixed term or month to month, you should review the lease carefully. A real estate lawyer can help you to review and negotiate your lease with your landlord to ensure that you get the best possible lease terms for your circumstances. Find a
real estate lawyer
in your area by quickly
posting your real estate issue on our site
.
Additional Resources
Do You Need An Attorney?
If so, post a short summary of your legal needs to our site and let attorneys submit applications to fulfill those needs. No time wasted, no hassle, no confusion, no cost.
Posted

- 08/27/2018
Connect with us:
Learn about us: