Helpful Articles
Searching for the Best Personal Injury Lawyer
The majority of San Jose residents do not have a lawyer on retainer. Therefore, when they are involved in a severe accident, they must conduct a search for the best personal injury lawyer. Many will perform a quick Google search or ask their family and friends for recommendations.
However, it is important to not solely rely on other people's opinions when retaining the services of a San Jose personal injury lawyer. Here are several important qualities you should look for when searching for the best personal injury lawyer:
Experienced: After suffering from a personal injury, you will likely decide to file an injury claim against the negligent party. This often involves entering into settlement negotiations with an insurance company. In these situations, the insurance company will do whatever it can to lessen the payout amount. You will need an experienced personal injury attorney who can negotiate with the insurance company and maximize your settlement offer. If the insurance company is uncooperative, then you will need someone who has experience with courtroom litigation. You should look for an attorney who has a large amount of successful personal injury case results.
Well-Respected: San Jose law firms are competitive. They are always looking to corner specific legal markets and prevent other firms from stealing their clientele. However, the best personal injury lawyers and law firms garner a certain level of respect within the legal community. When searching for the best personal injury lawyer, you should examine the amount of local recognition that someone is receiving. If an attorney is receiving zero recognition from the surrounding legal community, then you may need to look elsewhere. Being well-respected is also a sign that an attorney is easy to work with and understands how to effectively collaborate.
Approachable: Lawyers often have a reputation of being stuck-up and unsympathetic. Unfortunately, this reputation has been established for a reason. Many San Jose personal injury attorneys fail to make a decent first impression. However, there are many attorneys and law firms that understand that communication is an important part of the job. Prospective clients must know that you understand California personal injury law and feel that you care about their overall well-being. The best personal injury law firms recognize this and want to secure as much repeat business as possible. If you want the best personal injury attorney, then you must look for someone who develops personal relationships with his or her clientele.
Celebrates Diversity: When hiring legal representation, many people fail to examine the diversity of a lawyer's current clientele. Prioritizing diversity often means that someone is willing to think outside of the box and engage in different perspectives. This is helpful when encountering tricky settlement negotiations or trying to establish negligence in court. Diversity also matters because it helps law firms develop better problem solving models that can be used for future cases. You could potentially benefit from a lawyer who has broadened his or her worldview and worked on a variety of personal injury cases.
Flexible: Most personal injury lawyers are either laid-back and collaborative or aggressive and ready to fight. However, when researching attorneys in San Jose, you should find someone who can do both. There are moments during every personal injury case where being cordial is an effective legal strategy. However, there are also moments where an attorney must be strong and aggressively fight for his or her client. You should look for an attorney that has the emotional intelligence to determine what response will have the most impact.
Looking for the Best Personal Injury Lawyer? Contact Us Today for a Free Initial Consultation
While every prospective client has different legal needs, there are certain qualities that every attorney should possess. The most important being experience. Attorney Braid Pezzaglia has over two decades of experience successfully litigating San Jose personal injury cases. His successful case record proves that he has a firm understanding of California personal injury law.
With several seven-figure verdicts under his belt, he has developed a reputation for excellence within the San Jose legal community. This reputation has allowed him to broaden his horizons and join the board of several local organizations, including the Mountain View Whisman School District and the Santa Clara County Bar Association.
If you were involved in an accident and are searching for an experienced personal injury lawyer, then contact the Law Offices of Braid Pezzaglia today at (408)752-5834 and schedule a free initial consultation. You can also contact us online and tell us more about your case. We look forward to hearing from you soon.
About the Author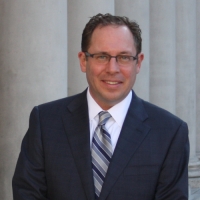 Posted

- 05/12/2019 | California