Helpful Articles
3 of the Most Common Types of Medical Errors and How to Avoid Them
Everyone entering the hospital for treatment or surgical procedure hopes that they return home feeling better. Unfortunately, hospital visits do not always provide the best outcome for the patient. Errors caused by medical malpractice occur each day in America, that result in severe injury or wrongful death.
The CDC (Centers for Disease Control and Prevention) lists respiratory disease as the third leading cause of death behind stroke and diabetes. However, a death study conducted by Johns Hopkins University revealed that over 250,000 deaths occur every year as a result of medical mistakes, making it the third leading cause of death.
Researchers suggest that the CDC failed to collect health statistics by including medical errors listed on death certificates. Many patients succumbed to medical mistakes involving anesthesia, delays or misdiagnoses, facility-acquired infection, preventable delays in treatment, insufficient post-procedure monitoring, inadequate follow-up visits after treatment, technical and medical mistakes, and failures to take proper precautions.
A Lack of Communication
A breakdown in communication between medical teams, doctors and patients are common causes of serious, and sometimes life-threatening, medical errors. Issues with the healthcare system can arise and result in medical malpractice, due to miscommunication that produces catastrophic outcomes.
An inadequate flow of information is often a crucial component in medical errors, through a lack of necessary information required to make sound medical decisions and prescribe the best medication.
Maintaining inefficient documentation and improperly labeling specimens can decrease the standard of care. Any error in knowledge-based information can cause significant problems that are not resolved easily.
The Three Most Avoidable Medical Mistakes
Medication Mistakes – Any preventable mistake when prescribing drugs can cause catastrophic outcomes. Many of these errors involved inadequate information, a lack of necessary warning (Black Box) labels, and miscommunication mistakes caused by poor handwriting.
If the doctor gave you a written prescription, ask him or her to tell you the name of the medication, the prescribed dosage, and what the drug should do for you. Make sure you understand how to take the medication accurately. This mistake can be avoided by understanding exactly what you have been prescribed, with the drug is for, how much you need to take, and when to take it.
Facility-Acquired Infections – Hospitals and nursing homes are expected to maintain a clean and sterile environment by following established sanitary and hygiene measures. However, high traffic areas and exposure to patient infections can easily cause cross-contamination and spread life-threatening illness between patients, staff, and visitors.
This problem can be avoided when everyone follows the proper hand washing techniques and established protocols to maintain a sterile environment.
Miscommunication – A failure to develop a productive communication relationship between the doctor and patient, or other medical professionals, can cause significant medical errors. Doctors and the nursing staff typically have many patients under their care and need to review lab results, perform tests, and follow developed care plans.
Patients should help their primary care physician or specialist in reviewing every test and procedure he or she underwent, to ensure that their medical history is consistently updated. A lack of communication can cause other problems, including misdiagnosis of a severe condition, unnecessary treatments, needless tests, and uncoordinated care. Doctors can often miss visible warning signs in the days or hours before a critical event that could cause severe harm or take the life of the patient.
Ask your health care provider questions. Ultimately, you are in charge of your health. If something does not seem right in the results of the treatment of the medication you take, tell the doctor right away. Asking questions to resolve any suspicion you have is the surest way to avoid becoming a victim of a medical mistake.
Researchers found that 20% of all Medicare patients are readmitted to the hospital within a month after being discharged from the facility. This statistic might indicate that the doctor discharged the patient before they were ready, or the patient did not adequately understand the discharge information or ensure they made a follow-up visit.
The health industry recognizes that serious medical errors occur. Many facilities take steps to ensure the patient remains in a safer environment. However, more individuals die every year from medical mistakes than those involved in a car accident or those who develop diabetes or pneumonia.
About the Author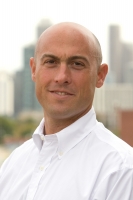 Posted

- 03/06/2020 | Illinois