Helpful Articles

Many people have joint bank accounts for many different reasons. Often, married couples choose to have joint accounts for ease of financial accounting and access. Parents may put the name of a child as a joint account holder to build up their financial experience or to ensure access to accounts if anything should happen to the parent. Whatever the reason for having a joint account may be, these accounts should always be considered if one of the account holders decides to file for bankruptcy.
Chapter 7 bankruptcy
In Chapter 7 bankruptcy, a bankruptcy trustee will assess your assets and seize as much as possible under the law to pay your creditors prior to the discharge of your debts. If you are on a joint account, the court will presume that half of the money in that account is yours and may be subject to seizure if there is no applicable exemption. If you are a joint account holder on your parent's account, your parent's money may be at risk to pay your creditors. Fortunately, an experienced attorney can rebut the presumption of joint ownership by demonstrating that you never made a deposit into the account or by crafting another type of legal argument.
Chapter 13 bankruptcy
Under Chapter 13 of the U.S. Bankruptcy Code, the amount of your monthly payments to your creditors will depend on your income and assets. If you are on a joint account with funds that are not truly yours, those assets could increase your monthly payment to an amount you cannot truly afford. Again, an attorney can argue against this in certain situations.
An experienced Long Island bankruptcy attorney can provide valuable advice
If you are considering filing for bankruptcy, it is always imperative that you consult with an experienced bankruptcy lawyer who can advise you of steps to take prior to filing. Careful planning can help avoid many different types of complications later in your bankruptcy case. For this reason and more, trying to handle a bankruptcy case by yourself is often a mistake. Fortunately, Long Island bankruptcy attorney Ronald D. Weiss can review your individual situation and provide valuable advice on how to proceed with you particular case. Call the office today at 631-302-5949 for a free consultation.
About the Author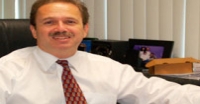 Posted

- 08/14/2018 | New York