Helpful Articles
While the median income in Islip, New York is around $94,000 per year for a household,1 many residents of this town on the South Shore of Long Island are still struggling to make ends meet. Thanks to ever-rising housing prices and a cost of living well above the national average,2 many households are living below the poverty line, especially with the still not-so-stable job market3 on Long Island. With all of these factors combined with other unexpected life events such as illnesses or injuries, it should be no surprise that a number of people in Islip are under water financially.
Anyone who is overwhelmed by debt and cannot pay all of their bills should consider consulting with a skilled bankruptcy attorney as soon as possible. Attorney Ronald D. Weiss is thoroughly familiar with all of the potential benefits and drawbacks of bankruptcy in New York and can evaluate your situation, provide advice regarding your best options, and guide you through the entire bankruptcy process. You do not have to continue living in fear of collectors or of losing your home or vehicles. Please call to learn about legal debt solution tools today.
Is Bankruptcy Right for You?
Bankruptcy is not necessary to solve everyone's financial issues. In many cases, attorney Ronald Weiss can review your situation and recommend other alternatives that may resolve certain debts and free up extra funds. However, in some situations, bankruptcy may be the best option for you to start over with a clean slate. Some signs that bankruptcy may be the best debt relief solution for your household include the following:
Your financial struggles are not due to temporary conditions but will likely persist if no steps are taken
A substantial portion of your debts are unsecured, including medical bills or credit cards
You have or will default on your mortgage and may face foreclosure
You have been the subject of legal action by your creditors, including judgments or garnishments
Your business is perpetually in the red and your lack of current cash flow has affected your operations
If one or more of the above are true, you may be a good candidate for bankruptcy and should consider discussing your options with our experienced Islip attorney. We can review the possible benefits of bankruptcy for you, including freeing up funds to catch up on your mortgage and avoid foreclosure, eliminating any wage garnishments so you receive your full earned income, and halting calls from harassing creditors – often permanently.
Bankruptcy Options in NY
Deciding to file for bankruptcy is only the first step in your case. You must then examine which type of bankruptcy will provide the most benefits in your situation. The following are the three main types of bankruptcy that our law firm handles:
Chapter 7 – In a Chapter 7 bankruptcy, you are requesting a discharge of certain debts without the obligation to make any further payments to your creditors. In exchange for this discharge, you will have to forfeit non-exempt property or assets, which your bankruptcy trustee will liquidate and use to pay toward your debts before they are discharged. This type of bankruptcy is often used by filers with lower disposable income, who have less property, or business owners who do not wish to continue operations.
Chapter 13 – Chapter 13 bankruptcy does require a three to five-year payment plan before the court will grant a discharge. The court will reorganize your debts and set the payment plan based on your income and capacity to pay. Because you are paying toward your debts, your property will not be at risk. This type of bankruptcy is often preferable for filers with higher income or substantial property they wish to protect.
Chapter 11 – Chapter 11 is similar to Chapter 13, however, it is mostly used by businesses that want to remain open. Since they do not have to be liquidated, the business will have to enter into a payment plan and the court will have a say in certain business decisions in order to be granted a discharge of their debts.
The Bankruptcy Process can be Complex
No matter what type of bankruptcy you choose to file, you must carefully abide by all of the requirements and procedures set out in New York in order to guarantee a favorable result. There are many steps in the bankruptcy process, including:
Filing a petition with the correct court
Filing all of the necessary supporting documentation with thorough and accurate information regarding your debts, income, and assets
Undergoing the required debt management counseling
Meeting with your bankruptcy trustee to verify the accuracy of your petition and documentation
If applicable, applying exemptions to protect as much of your property as possible
If applicable, agreeing to a fair and manageable payment plan
Requesting the final discharge of your qualifying debts
There are opportunities to make errors in almost every step of the process that could delay your discharge or put a discharge in jeopardy. For this reason, you should always have an experienced bankruptcy attorney guiding you through every step of the process.
While bankruptcy has helped many people in New York, there are many factors to consider when deciding to file and which type of bankruptcy is right for you. You should always be fully informed about the bankruptcy process, including the credit implications, possible loss of your property, liquidation of your business, among many other potentially adverse effects. Despite some of the drawbacks of bankruptcy for some, many people still come out far ahead following their bankruptcy and are able to take control of their financial futures.
Discuss Your Financial Situation with a Skilled Islip, NY Bankruptcy Lawyer Today
At the law office of Ronald D. Weiss, P.C., we are committed to helping individuals, married couples, and business owners in and around Islip, NY take control of their finances. We have successfully represented many clients in bankruptcy and have sought other debt relief options when appropriate.If you believe that bankruptcy may be right for you or simply want to learn more about your options, please call our office today at 631-479-2455.
About the Author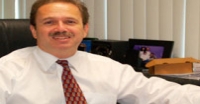 Posted

- 07/19/2018 | New York