Helpful Articles



According to a report published by Forbes, the total amount of student loan debt was estimated at $1.2 trillion and 2 out of 3 students were graduating with some level of debt. There are few options left for many borrowers, as the bankruptcy reforms of 2005 made it extremely difficult to discharge student loans in bankruptcy. With so many students struggling to pay their monthly debts, the Obama administration has directed federal agencies to explore options to help student borrowers manage their debts, including the possibility of restoring bankruptcy protections to individuals who have taken out private student loans.
While this change to bankruptcy policy would be a welcome change to many borrowers, it does little to help people who are currently struggling to keep up with their monthly obligations. A recent blog post published by the Consumer Financial Protection Bureau (CFPB) calls attention to a little-known provision regarding federal student loans that allows them to be discharged in the event that a borrower's school closes. In order to take advantage of this discharge, students need to fill out a "closed school discharge" form, which is available here. Unfortunately for borrowers, this rule only applies to federal loans, so individuals with private student loan debt will likely still be legally obligated to pay their debts even if their school closes.
Bankruptcy may still be able to help


While bankruptcy may not be able to discharge your student loan debt, it may be able to discharge other debts or reduce your monthly payments enough to allow you to be able to afford your student loan payment and protect your credit rating. Among the kinds of debts that bankruptcy can often discharge include the following:


Credit card bills
Medical bills
Personal loans
Business Debts
Auto loans
Certain tax debts
Consumer loans
Past due rent
Utility bills

In order to determine whether bankruptcy can help you, you should discuss your situation with an experienced attorney. Among the options that may be available to you include Chapter 7 bankruptcy, in which many of your debts may be discharged, or a Chapter 13, which restructures your debts in a way that allows you to make lower monthly payments while keeping your property and preventing creditors from engaging in any collection activities, including foreclosure and repossession.
Contact a Long Island bankruptcy lawyer today to schedule a free consultation


While student loan debt is generally not dischargeable, individuals struggling with student loan payments may still be able to benefit from filing. In addition, an experienced Long Island bankruptcy attorney will be able to advise you as to any other options that you may have to help manage your debts. For over 25 years, New York attorney Ronald D. Weiss has been helping people obtain a fresh financial start through bankruptcy. To schedule a free consultation with Mr. Weiss, please call our office today 631-296-0678.
About the Author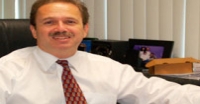 Posted

- 08/14/2018 | New York