Helpful Articles
Are You Charged With Assaulting a Family Member?
The holidays are rapidly approaching, and 'tis the season to be jolly. Unless, of course, the stress that can accompany the holidays leads to a family dispute that ends in an assault charge. Against you.
Experts have long maintained that domestic violence can go up during the year-end holiday season due to holiday stress from spending time with relatives you might not normally see—or even get along with. There's also the expense of seasonal gift giving, and the pressure of hosting and feeding family members at what usually is viewed as a special, once-a-year meal, such as Thanksgiving or Christmas dinner. Plus, the holidays tend to be a time of heavier drinking, so elevated alcohol consumption also comes into play.
All of these factors can figure in what turns into holiday violence. The National Resource Center on Domestic Violence has noted that police in many cities have anecdotally observed that New Year's Eve and New Year's Day seem to produce more domestic violence reports than other days of the year.
MARYLAND ASSAULT CHARGES CAN PROVE QUITE SERIOUS
Maryland law provides several different potential charges in assault cases. The lowest level is reckless endangerment, a misdemeanor involving negligently exposing someone to risk of harm. The seriousness and penalties go up from there. Assault is an offense of touching another person without consent that places that person in fear of physical danger. First-degree assault generally involves an actual attempt to cause, or actually causing, physical injury through the use of a weapon or physical contact.
You could face second-degree assault charges, the second-most serious assault charge in Maryland, for any unwanted touching of another person that could be offensive or potentially harmful, even if no injury occurs. Second-degree assault is a misdemeanor, but it carries a maximum sentence of as many as 10 years. Furthermore, if the assault involved a law officer, the charge is treated as a felony.
First-degree assault is even more serious. You can be charged with first-degree assault for:
Intentionally causing serious physical injury to another
Attempting to cause serious physical injury to another
Committing an assault with a firearm.
A serious physical injury causes the risk of permanent injury or death. First-degree assault is a felony, punishable by as many as 25 years in prison. If you face an assault charge, the serious potential consequences dictate consulting a criminal defense attorney.
IF YOU WERE CHARGED WITH ASSAULT IN THE BALTIMORE AREA, CONTACT THE CRIMINAL DEFENSE LAWYERS OF THE LAW OFFICES OF G. RANDOLPH RICE JR., LLC
If you face assault charges in the Baltimore area, consult with a criminal defense lawyer to explore your options. The Law Offices of G. Randolph Rice Jr., LLC, can help. Reach us at (410) 288-2900 or through our online contact form.
About the Author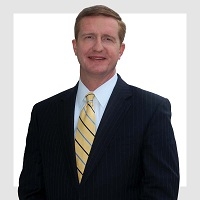 Posted

- 01/12/2018 | Maryland