Helpful Articles
The foreclosure process in Suffolk County can take a long period of time. When you begin to miss payments, the mortgage lender must take action and initiate the process of taking your home. This can take several weeks, or even months or years depending upon how many homes the lender is foreclosing on and how high of a priority your house is for the lender to deal with.
Because the foreclosure process can last for so long, many people wonder if they can remain in their homes while the lender moves forward. The answer to this question is yes. Remaining in your home throughout the foreclosure process can give you time to save extra money that you will need when you eventually are required to move out into a new location. Since you can essentially live rent-free for weeks or months while waiting for foreclosure (and not sending payments to lenders), you can put aside that money towards a security deposit for a new apartment or towards moving expenses.
Knowing when you need to leave your home is just one of the many questions you may have during the foreclosure process. To get your questions answered correctly and to ensure you are getting sound legal advice, contact a Suffolk debt relief and foreclosure lawyer to represent you. Your attorney can assist you in dealing with your lender, exploring mortgage modification options or foreclosure alternatives, or in fighting against or delaying foreclosure.
Living in a Foreclosed Home
Even when a lender has begun foreclosure proceedings, the home still remains yours. Typically, the house is going to continue to be yours until the lender has officially foreclosed and the home has reverted to the lender's possession or been sold at a foreclosure auction.
Once the house has been sold, the lender or the other new owners of the home can come and evict you if you have not yet left the home voluntarily. Leaving at or before this point is usually advisable to avoid legal trouble.
However, leaving before your home is officially transferred to the new owner can be unwise for many reasons. Not only does staying in the house give you the benefit of avoiding rent or housing costs, but you can also ensure that the house is still maintained. There have been cases where people have left homes before the foreclosure was finalized and have then been held responsible by local authorities for allowing the house to fall into disrepair in violation of code requirements.
Your attorney can advise you on when to leave your house, as well as on all other aspects of your foreclosure case. The Law Office of Ronald D. Weiss, P.C. has 25-years of experience representing clients with debt problems and those who are in danger of losing their homes. Call today to speak with a member of our legal team and learn how we can help you.
About the Author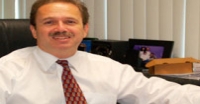 Posted

- 02/12/2019 | New York