Helpful Articles
California Amusement Park Accident Attorney Helps Injured People
A visit to an amusement park should be an enjoyable adventure for adults and children alike, but there are times when something goes wrong and someone gets hurt.
Certainly, amusement parks are are part of American culture and here in California we have our fair share of theme parks such as Disneyland, Knotts Berry Farm, Universal Studios, Magic Mountain and more. Throughout the United States there are as many as 400 amusement parks and attractions with an estimated 290 million visitors annually.
It's not unusual for amusement park guests to get hurt, but what is upsetting is how they are often treated when they attempt to make a claim for compensation to cover their medical and other losses.
As a California amusement park accident attorney, I have extensive knowledge of these types of accidents and I can help you obtain the maximum amount of compensation to help you if you are hurt at one of these or other amusement parks.
Call my offices at 800-235-6801 for a free consultation or visit us and get more information at our website.
About the Author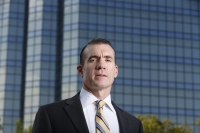 Posted

- 08/14/2017 | California