Helpful Articles
Drowsy driving is dangerous to all on the roads
Most people know about the dangers of driving drunk, or of texting behind the wheel, but many are not aware just how dangerous it is to drive when you're drowsy. If you don't get at least five hours of sleep before driving, statistics show that you'll drive about the same as someone who is alcohol impaired. Not only is that dangerous for you, it's a hazard to other drivers on the road. Your risk of an accident goes up significantly when you're drowsy, which is why it's so very important to get enough sleep before you decide to get in your car and drive.
How Much Sleep Do You Need?
Realistically, you need at least seven hours of sleep out of every 24-hour period to be truly awake, and to be as safe as possible behind the wheel. Getting only a couple hours less sleep can actually double your risk of a crash, and getting less than that raises that risk to quadruple what a well-rested person would have. With that high of a risk, it's better to stay off the roads and rest. In some cases the key to getting the sleep you need is simply discipline, such as going to bed earlier even if you don't want to, or delegating tasks to other people in the morning so you can sleep a little longer.
What About Emergencies?
Emergencies can occur, such as getting a call in the middle of the night that something has happened to a loved one. These are non-normal events that could have the potential for drowsy driving. Sometimes they can't realistically be avoided. But in day-to-day life, getting enough sleep and avoiding drowsy driving is possible, and should be practiced. There are already many dangers on the road, and there's no reason you have to be one of them.
Get Assistance from Experienced Auto Accident Attorneys
Founded in Philadelphia in 1965, Gay & Chacker has gained a powerful reputation by holding true to our founding mission for over half a century: to serve our clients with respect, honest legal advice, and outstanding case results.
Contact Gay & Chacker to learn more about how we can help with your automobile accident case. There is no risk or obligation. We charge you no legal fees unless we recover compensation for your damages. Call us today at (215) 720-1117 for a free consultation.
About the Author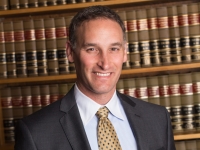 Posted

- 08/15/2020 | Pennsylvania