Helpful Articles
E-Filing: The Good, Bad, and Ugly.
E-FILING. THE GOOD,

THE BAD AND THE UGLY.

By Timothy Culhane

In the advent of computers, electronic filing (e-filing) has be- come a phenomenon within the judicial system. The emer- gence of e-filing has led to cost and time savings, things every lawyer appreciates. The federal courts were the first to delve into the area of e-filing, followed by state and coun- ties. E-filing began with a system called P.A.C.E.R (Public Access to Court Electronic Records) in the late 1990s, with the approval at the Judicial Conference of the United States in 1988. E-filing has taken on a life of its own across the nation; nearly every Judicial District is on board. The major obstacle, according to clerks' offices, is the lawyers' inability to use the system properly and efficiently.
Prior to e-filing, lawyers (or their representatives) spent countless hours drafting a document, drove to the court- house, waited in line, filed the documents in person, and then followed up with calls to verify the documents were received and filed timely. Nowadays, one must simply up- load and submit a document online, through an appropriate system, on time. There are numerous benefits associated with e-filing. There are no distance barriers; you can work right up until the deadline for submission (provided you have no electronic glitches when submitting). E-filed documents are instantly available online for immediate access. In an age of "going green," this is yet one step closer to a paper- less environment. No special software for this application is needed, and all the filing fees are automatically calculated and billed to your account. In addition, as more documents are e-filed, filing fees should be lowered due to a diminished need for personnel in the courthouse.
Uploading documents should be the easiest part, but it seems to be the area that lawyers are facing the most difficulties because of timing mishaps or technological diffi- culties. Due to non-adherence of the specific rules relating to e-filing, some cases have been dismissed and sanctions have been issued as a result of untimely filing because of time restrictions, confidentiality issues, filing the wrong documents, or failure to abide by size-limit restrictions on the uploaded files.
There are some steps lawyers can take to circumvent issues that may arise. Lawyers should be cognizant of the rules in their respective jurisdiction, as there are specific types of file extensions that courts generally accept. For example, in Florida, as well as many other states, the up- loaded documents have to be a Microsoft Word document, a WordPerfect document, or an Adobe PDF file. In the Federal System P.A.C.E.R, they only accept Adobe PDF files. File size limits are important, as most states have a 25 MB size limit and the Federal System P.A.C.E.R has only 1.5-2 MB size (25-150 pages) limit.1 Each jurisdiction will have filing deadlines; some courts have a 5:00 p.m. deadline while others extend it until 11:59 p.m. If you fail to file the docu- ments according to the time constraints of your jurisdiction, it could be problematic for you and your client. For instance, in Stark v. Right Mgmt. Consultants,2 the Plaintiff had 90 days to file his suit, and the attorney filed the suit on day 90 at 11:27 p.m. The court concluded the suit was untimely filed because the deadline in that jurisdiction was 5:00 p.m.
Despite the technological advances we utilize to make
our lives more efficient, it can be the smallest of details that make a big difference, especially when it affects your reputation. When filing your documents electronically, you need to ensure you have attached the correct document with the right case. This may seem like a simple task, but double and triple checking your work can save you time and aggravation. An attorney who filed a "notice of appeal" with the court, actually re-filed a previously filed "notice of
motion service," and the motion was denied and an order for summary judgment (SJ) was issued. The attorney attempt- ed to file the correct notice, but it was not completed until 30 days after SJ was ordered, and the SJ order stood.
Electronics sometimes have technical issues, and in August 2014, the Federal Government experienced a loss of "tons of cases" according to an email sent from the Adminis- trative Office of the U.S. Courts. The loss of the files was during an upgrade to the system; however, the cases are still available through local courts. The premise behind P.A.C.E.R is to centralize all of the records, and this loss
of cases is counter-intuitive if you have to go to the local courts to retrieve the records. Theses glitches are still being worked out nationally.
Florida has shown to be one of the leading states in the area of e-filing in both the trial and appellate courts. Ala- bama has electronic filing for its courts, but the system is voluntary, while Oklahoma ran into problems and changed vendors after spending $20 million. Colorado's appellate courts will still require paper filings for its court of criminal appeals to back up electronic submissions when the system is completed. California spent millions trying to get an inte- grated statewide system, gave up, and started again.
Despite some possible issues with e-filing, attorneys, who take the time to get all the kinks worked out on the front end, will ultimately see the benefits of e-filing.
1 See https://www.pacer.gov/cmecf/developer/dev_faq.html

2 247 Fed Appx. 855 (8th Cir. 2007)
About the Author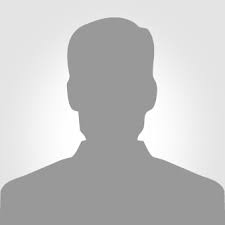 Posted

- 01/05/2017 | Florida