Helpful Articles
Five Tips to Keep New Businesses Out of Trouble
Although my practice focuses on employment law, I am often asked to assist small businesses with other issues. Unfortunately, it's usually after the business is already in quite a pickle -- often having been served with a lawsuit. In mulling over what went wrong for these new businesses, I've come up with a list of five rules for new business owners to follow:

Get professional help with entity formation
Setting up your own "simple corporation" online may work for some, but selecting the best type of entity for your situation and making sure it is documented and filed properly can be a very involved process and mistakes in this area can be very costly down the road. In my opinion, it's worth hiring an attorney who handles entity formation to help with this task. After the entity is formed, be extremely diligent about keeping your personal funds separate from your business funds.

Meet with an insurance agent about your insurance needs
Almost every business needs general liability insurance, and if you have employees you should look into what other types of insurance are required or recommended. Don't select an insurer strictly based on the cost of premiums -- research which insurance carriers have the best claims service for your type of business.

Think twice about being a copy cat
Did you sign a noncompete or confidentiality agreement with a previous employer? Did any of your employees? If so, an attorney consult is in order. Other areas of controversy with former employers or competing businesses include similarity of websites, customer lists or contacting previous customers, and copyright infringement. Your business competitors will be looking at your website, facebook page, advertisements, etc. so try viewing everything you publish with a critical eye.

Start thinking about employment rules and procedures
This is another area where new businesses sometimes pull materials from the internet that are not really suited to their business needs. Having a policy that doesn't fit your organization can sometimes be worse than not having a policy at all. In Texas, a good place to start is the Texas Workforce Commission's website, which publishes Especially for Texas Employers -- an online manual covering many basic employment issues which gives some sample policies. A free paperback copy of the book can be ordered on the website. www.twc.state.tx.us

Have an attorney review every contract before you sign it
For every small business lawsuit I've defended, there's a business owner who has said in hindsight "I wish I'd paid you to review this contract before I signed it." Spending a few hundred dollars now in attorney's fees may save the business thousands of dollars and much energy and frustration down the road. This pertains to leases, advertising agreements, contracts for communications services, supplier contracts, and more. Even if the other party to the contract is not willing to negotiate on the contract terms, having a clearer understanding of the obligations being undertaken provides the business owner with information that may be crucial to future planning.
About the Author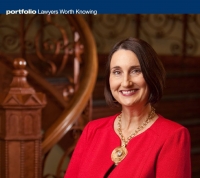 Posted

- 01/26/2016 | Texas