Helpful Articles
Foreign Evidence in U.S. Product Liability Law
International Manufacturers Beware
Foreign Evidence in U.S. Product Liability Law
By Christopher T. Miller and William Seth Howard
In this global economy manufacturers are compelled to produce many alternative product lines, including one intended to comply with American laws and safety standards and others intended to comply with foreign laws and standards. Recently, plaintiffs in the United States have attempted to use foreign standards or foreign product models to prove that (1) reasonable alternative designs existed, (2) a manufacturer had knowledge of an alternative design or potential defect, (3) a manufacturer failed to warn the consumer of alternative designs, or (4) a defendant breached a standard of reasonable care in a negligence claim.
A manufacturer presently has two arguments to bar this type of evidence. First, Federal Rule of Evidence 402 provides that "evidence which is not relevant is not admissible." Second, Federal Rule of Evidence 403 precludes admission of evidence that would have a tendency to confuse or mislead a jury. American courts have unequivocally and consistently held that foreign design and safety standards are not admissible because they are not relevant and will have a tendency to confuse a jury. See Deviner v. Electrolux Motor, 844 F.2d 769, 770 (11th Cir. 1988); In re Baycol Products Litigation, 532 F. Supp. 2d 1029, 1054 (D. Minn. 2007). However, the admissibility of evidence of a foreign product itself has been another story.
Foreign Product Designs Evidence Admissibility
Many American courts have admitted evidence of foreign products with additional safety devices or different designs. Alternative designs sold abroad are usually admitted to show the feasibility of an alternative design or knowledge of a defect. For example, in Sherry v. Massey-Ferguson, Inc., the defendant manufactured two different tractors; one model with a passenger seat that was sold in Europe, and an American model without a passenger seat. 1997 U.S. Dist. LEXIS 10752, at *4–5 (W.D. Mich. June 5, 1997). The court admitted photographs illustrating the alternative tractor designs that were sold in Europe because "[e]vidence that an alternate tractor design was in production at the time of the subject tractor's manufacture unquestionably is relevant to the feasibility of plaintiff's design theory." Id. at *5. That is, the court believed that the alternative, foreign design was relevant to prove the feasibility of alternative designs and to show that the defendant knew of alternative designs. See also Cantrell v. Hennessy Indus., Inc., 829 S.W.2d 875 (Tex. Ct. App. 1992). In Cantrell v. Hennessy, the plaintiff used the European model of defendant's tire-changing machine, which contained a pressure-limiting device, as evidence that the alternative design was technically feasible and available years before the allegedly defective American product was manufactured. Id.
Courts Should Discontinue Admitting Alternative Foreign Design Evidence
U.S. courts clearly will not admit foreign standards and laws as evidence but they may admit evidence of specific products manufactured for foreign sale. In attempting to try to exclude the latter, a defendant should assert that the plaintiff is trying to admit foreign standards, as opposed to alternative design evidence. That is, a manufacturer usually creates alternative designs only to meet the requirements of the foreign laws where it sells the product. By admitting foreign, alternative designs as evidence, a court, by default, will also admit evidence of the foreign standards that required those designs, and the judiciary, in effect, will have supplanted the U.S. legislative process, essentially holding U.S. manufacturers to the stricter requirements of foreign jurisdictions.
The authors recognize that complying with domestic safety standards does not absolve a manufacturer from liability in most jurisdictions. But, the policy reasons for denying requests to admit alternative, foreign designs differ from the policy reasons for allowing evidence of domestically produced alternative designs.
Further, if alternative, foreign designs become the standard by which manufacturers are judged in U.S. courts, then international manufacturers would suffer economic disadvantages. That is, a global corporation would, persuaded by the threat of litigation, probably think that it needed to manufacture its goods in compliance with the international community's highest safety standard, or at least persuaded by the threat of litigation, whereas a corporation that manufactured solely for the domestic market would only need to abide by U.S. law. It would become much easier to show that an international manufacturer had notice of an alternative design when it designed its foreign product. Therefore, a corporation manufacturing for the international market would lose the ability to compete in its domestic market due to the increased cost burden, which directly bears on the risk-utility test that most jurisdictions apply.
As long as sovereign nations retain the right to determine product quality and safety standards, as they well should, corporations manufacturing in the international market will have continue to comply with a variety of standards. Given this fact, "it is manifestly unfair … as well as an inappropriate usurpation of a foreign court's proper authority to decide a matter of local interest, for a court in this country to set a higher standard of care than is required by the government of the country in which the product is sold and used." Harrison v. Wyeth Lab. Div. of Am. Home Products Corp., 510 F. Supp. 1, 9–10 (E.D. Pa. 1980). That same principal applies to admitting evidence of alternative, foreign designs in U.S. courts.
About the Author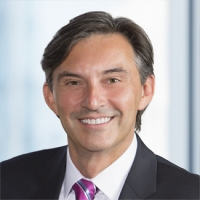 Posted

- 06/11/2015 | Illinois