Helpful Articles
Millions of Americans are currently struggling with student loan debt. In fact, Forbes reports1that the student loan default rate was at 13.7 percent as of September, 2014. Falling behind on your student loans can have many negative consequences, including being unable to obtain financing for large purchases or being charged a significantly higher interest rate. While most student loans are not dischargeable in bankruptcy, there are several ways that bankruptcy may be able to help borrowers who have gotten behind on their payments. Chapter 7 bankruptcy can often eliminate most of not all of a person's other debts, freeing up additional resources in order to more aggressively pay down student loans. Some of the types of debts that may be eliminated in bankruptcy include:
Medical bills
Credit card debts
Business loans
Car loans
Certain tax debts
Collection accounts
Utility bills
Civil judgments
Past due rent
Benefits overpayments
For people who are struggling with student loan payments, there may be other options to pursue as well. Recently, the Consumer Finance Protection Bureau3 published some tips4 to help student loan borrowers better manage their student loan debt in the upcoming year. They include:
Be aware of what you owe and to whom – Before trying to manage your student debt, it is important to be aware of what you owe and what your monthly payments are in full. In many cases, student loan debts are no longer owed to the original lender, so it is important for borrowers to track all of their loans down and discuss their options with their services. Consolidating federal student loans can make this process much easier.
Automate your monthly payments – Many loan servicers offer a discount on your interest rate if you automate your payments. In addition, this will help make sure that you do not pay late or completely miss a payment.
Explore income-driven repayment options – There are several programs that cap a person's monthly payment at a percentage of their monthly income. These options can be particularly helpful for individuals whose student loan debt is high in comparison to their income and family size.
Ask private lenders about repayment options – Some companies are willing to work with student loan borrowers who are having trouble making their monthly payments. The CPFB has a sample letter available here to help borrowers determine whether their lender has options that may be able to help them.
Contact a Long Island bankruptcy attorney today to schedule a free consultation
Individuals who are experiencing financial difficulty may be able to benefit from bankruptcy. To schedule a free consultation with attorney Ronald D. Weiss, call our office today at (631) 296-0361.
About the Author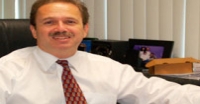 Posted

- 11/14/2018 | New York