Helpful Articles
HAVE YOU BEEN CHARGED WITH ASSAULT IN MARYLAND?
Assaults are serious criminal charges in Maryland and elsewhere. Moreover, if you and the alleged assault victim live together under the same the roof, you could also be charged with domestic violence, which can carry additional penalties.
Assault charges are fact-specific. If you have been charged with an assault crime in Maryland, time is of the essence, and you need experienced legal counsel on your side who can safeguard all of your legal and constitutional rights. The criminal defense lawyers at Alpert Schreyer, LLC, may assist you with formulating good legal defenses to your assault charge, obtaining a dismissal of your assault charge in court, or obtaining a favorable plea deal with the prosecution.
GROUNDS FOR ASSAULT IN MARYLAND
Under Maryland law, to be charged with assault, a defendant need not actually touch or make physical contact with the alleged victim. The defendant only needs to place the victim in imminent fear of a physical assault or imminent bodily harm.
The Maryland Criminal Code defines several types of assault, depending upon the nature and extent of the circumstances surrounding the incident and the level of harm posed to the alleged victim.
Second-degree assault – Second-degree assault, also known as common assault, involves threats of (or actual) offensive physical contact directed toward the alleged victim.
First-degree assault – A first-degree assault involves threats of (or actual) serious physical injury, including an assault with a deadly weapon, directed toward the alleged victim.
Maryland law defines an "offensive physical contact" as contact that a reasonable person would find offensive, while "serious physical injury" refers to an injury that creates a "substantial risk of death" or causes "permanent or protracted serious disfigurement or functional loss or impairment of a body part or organ."
Variations on these assault charges, such as against a police officer, correctional officer, or prison inmate, carry additional penalties.
DEFENSES TO MARYLAND ASSAULT CHARGES
Maryland law provides various legal defenses to assault charges incurred in the state. A knowledgeable Maryland criminal defense lawyer may help you formulate a good legal defense to your assault charge. Some common defenses to assault charges in Maryland include:
Alibis
Mistakes of fact
Lack of criminal intent
Coercion by someone else
Duress by a law enforcement officer
Self-defense (such as using force or a threat of force against someone else for self-protection or self-preservation)
Defense of another
Falsification of story by the alleged victim (usually in child custody cases)
CONTACT A MARYLAND CRIMINAL DEFENSE LAWYER TODAY FOR A FREE INITIAL CONSULTATION
Maryland assault convictions come with harsh penalties, and too much is at stake for you to "go it alone." Instead, you need experienced legal representation in your corner throughout your case. To schedule a free consultation or case evaluation with a Maryland criminal defense lawyer at Alpert Schreyer, LLC, please call us at (866) 444-6363 or contact us online.
About the Author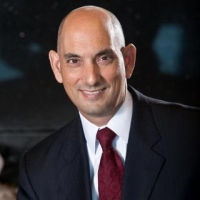 Posted

- 12/21/2017 | Maryland