Helpful Articles
How can police search a car without a warrant?
How can police search a car without a warrant?


As a criminal law attorney, I have often argued whether law enforcement had grounds to search a client's clothes, home, car or business. Under law, police need a warrant to inspect premises, but a recent decision from the Court of Appeals of Maryland explains that officers at a traffic stop didn't need a warrant to search a car.
Why? Because the officers had enough direct telltale signs at the stop to determine the driver could have been carrying drugs in her car. In other words, the officers had probable cause.
WHAT IS PROBABLE CAUSE?
Sometimes police have adequate, even obvious reason to place someone under arrest and conduct a search of — and even seize — their property if it's related to an alleged crime.
This is what's known as probable cause, in that the officers had deduced enough cause based on facts of the situation.
Of course, there are other times when a person's Fourth Amendment rights, which protect against unreasonable search and seizure, are determined to have been violated if case law supports that argument.
I've represented criminal defendants who have been in that scenario, and based on the facts at hand, they were either acquitted or convicted on a lesser charge.
The defendants in State of Maryland v. Johnson, No. 22 Sept. Term, 2017, contended that the latter should have applied. They argued that the officers at the traffic stop didn't have probable cause to search the trunk — where they found more than 100 grams of marijuana — without a warrant.
But a majority panel on the appellate court (5-2) disagreed in an April 20, 2018, decision. (The 4/20 release date, by the way, is merely coincidental to the cannabis element in the case.)
WHAT DID THE DEFENDANTS DO THAT THE OFFICERS BELIEVE ESTABLISHED PROBABLE CAUSE?
The state argued that defendants' answers to the officers' questions, their body language and, in the passenger's case, a drug-related criminal record gave the patrolmen enough cause to take a look in the trunk.
In the case, a Montgomery County policeman stopped defendant Casey Johnson in Germantown because her car's tail light was out. He observed Johnson making "furtive movements," appearing "extremely nervous" throughout the stop, and reaching over toward front seat passenger Anthony Haqq's seat. The officer said Johnson gave answers that made her sound as though she was "trying to think up an answer" to his questions.
Haqq, meanwhile, "occasionally would lift his rear end up off the seat and then bring it back down, as if he was either trying to reach underneath where he was sitting, or the seat or the floorboard." The officer said he read this as Haqq's "trying to conceal drugs or weapons."
Haqq also had his sweatshirt "pulled down over his crotch." He sat motionless, "like a statue" when the officer was speaking. While processing the traffic stop, the officer said he saw Haqq "moving back and forth," "lifting up off his seat and leaning back," and appearing to reach around the car's interior.
The officer called for backup. A warrant check found Haqq and backseat passenger Kevin Helms "had prior convictions of possession with intent to distribute or distribution of a controlled dangerous substance," while Haqq's record indicated "prior convictions of assault on law enforcement."
An officer arrived with a canine to conduct a vehicle scan. Haqq was asked to step out of the vehicle. When he did, "without request, [he] 'immediately turned around,' raised his hands, and spread his feet." An officer's search found more than 13 grams of marijuana in Faqq's waistband and PCP on his breath.
The officers then searched Johnson's trunk and found 104.72 grams of marijuana and a digital scale. Johnson, who was carrying $544, and Faqq were arrested.
At trial, Johnson was convicted of possession with intent to distribute, but the Court of Special Appeals reversed her judgment.


WHY DID THE DEFENDANTS BELIEVE THE OFFICERS SHOULDN'T HAVE SEARCHED THE TRUNK?
The Court of Special Appeals agreed with the defense argument that:
"[T]he police had already searched [Johnson's] pockets to no avail; nothing evinced that she had taken illegal drugs; and 'certainly her nervousness could not, alone,' establish probable cause that she was transporting contraband in her trunk.
"[In addition,] there was no evidence to suggest that Mr. Haqq had control over the vehicle 'or would have had access to the trunk as say, if he was on a long road trip or in a common criminal enterprise with Johnson.' [Also,] no officer had testified as to why there was probable cause to believe — or even reasonable suspicion — that there were additional drugs or contraband in [Johnson's] vehicle."
HOW DID THE STATE OF MARYLAND REACT?
The state said the Court of Special Appeals, in coming up with its decision, didn't consider Haqq's "furtive movements before and during the stop; [Johnson's and Haqq's] extreme nervousness and evasive answers; the passengers' prior convictions for possession with intent to distribute; and [Johnson's] reaction when the canine unit arrived …
When asked if she believed there was a reason the canine would 'hit' on her car, she would not answer until asked a second time, to which she responded, 'No.'"
Further, "where there is a fair probability that additional drugs or contraband may be located somewhere in a vehicle, officers have probable cause to search every part of the vehicle where additional drugs or contraband could be found, including the trunk."
HOW DID THE COURT OF APPEALS ULTIMATELY DETERMINE THAT THE OFFICERS HAD PROBABLE CAUSE?
In its decision, authored by Chief Judge Mary Ellen Barbera, the Court of Appeals explained that the officers had "nearly all of the relevant facts and circumstances … by the time they undertook the search of the trunk":
"Furtive movements" inside the vehicle
Haqq's raising and lowering himself on the seat and reaching for the floor area
Johnson's nervousness that was "beyond that of normal nervousness" the officer had encountered over his "thousands" of traffic stops
Haqq's and Helms' prior convictions
More than 13 grams of marijuana in Haqq's waistband and PCP on his breath
Johnson's "evasive" and "vague" answers about her friendship with Haqq and Helms and their destination that evening
"When those facts and circumstances are viewed in their entirety and through the lens of the officers' training and experience, the police had reason to believe that additional drugs or contraband were located somewhere within [Johnson's] vehicle, regardless of who in the car owned those drugs. … [T]hey needed only to have enough information to support a fair probability that evidence of such a crime would be found there.
"The officers, therefore, were authorized to search 'every part of the vehicle and its contents that may conceal the object of the search,' including [Johnson's] trunk."
WHAT DO I DO IF I BELIEVE THE POLICE DID NOT HAVE PROBABLE CAUSE WHEN THEY STOPPED ME?
If you have reason to believe your Fourth Amendment rights were violated during a search and seizure, the first thing you should do is call an experienced, reputable criminal law attorney to review your case.
At the Law Offices of G. Randolph Rice, Jr., LLC, we will conduct a thorough investigation into the details and specifics of your case. Call us today at (410) 288-2900 for a free consultation.
About the Author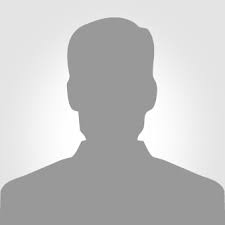 Posted

- 06/12/2018 | Maryland