Helpful Articles
How to protect your rights and maximize your settlement after a Florida car accident
Everybody knows that traffic in Florida is a lot to deal with. Rush hours come together with traffic jams and everybody's nerves are tense. Unfortunately, this often leads to a lot of car crashes. The state of Florida is the fifth most congested urban area nationwide. Just in this state, auto accidents kill nearly 3,000 people and car crash injuries exceed 165,000 a year. Twenty percent of the car accidents that occur in Florida take place in Miami-Dade County. This sort of event can be very taxing for a person.
If you have been injured in a car accident in Florida, consider hiring a personal injury attorney
Following an auto accident, victims may be left with hefty medical bills, lost wages, vehicle damage, pain and suffering, emotional distress, and other damages. When these accidents are caused by the negligence of another party, victims are often able to secure compensation to cover these damages by filing a Florida personal injury lawsuit against the at-fault driver.
Receiving the right car accident settlement depends to a large extent on the ability to value your losses correctly. Attorneys understand how to properly evaluate all of the medical documentation and other evidence in order to receive fair compensation to cover the true costs of your accident.
If you are demanding compensation for serious injuries and pain and suffering beyond a few thousand dollars and your car insurance company has either denied your benefits or is offering you a very low settlement, then it's important to have an attorney who can prove your case and ensure that you are compensated fully and fairly for your injuries. Most car accidents cases settle through pre-trial negotiation, but with a skilled attorney on your side, you can rest assured that you have a good negotiator fighting to get a fair settlement or else go to court to fight for your rights.
Tips for getting a fair settlement for your car accident
Here are some tips that every car accident victim should know to maximize their insurance settlement or recovery:
· The first piece of advice a good personal injury attorney will give you is to treat each accident as a serious one.
· Photograph the automobiles, the crash site and the surrounding area. Some people repair the vehicles to lessen the apparent damages and pay less money so it is advisable to preserve evidence.
· Never apologize to anyone who took part in the accident. This can be switched to sound like an admission of guilt, and it will all come crashing down on you.
· Seek medical attention. If you suffered bodily injuries, you need to undergo a medical examination and pursue the course of treatment necessary to heal your body. Additionally, a well-documented record of your injuries and treatments from the time of the accident will help you with your legal claim.
· Never talk to the insurance representatives. After a serious accident, the defendant's insurance company agent will contact you as soon as possible. A favorite tactic by insurance adjusters is to offer a very low settlement amount or, sometimes, denying liability altogether. Never deal directly with the insurance company. Let your lawyer handle this and it will be easier for you to reap the maximum amount of benefits. Your car accident attorney knows the value of your claim and he will better negotiate with the insurance company to get anywhere near the amount of money that will compensate you for your injuries, pain and suffering.
What can you expect to recover when you are injured in a car accident that wasn't your fault?
The severity of your car crash and types of damages you've sustained play an essential role in determining the value of your car accident. A car accident attorney can help you determine what your claim is worth by considering the following damages:
· Medical bills and ongoing medical treatment
· Lost wages and potential earnings
· Loss of future earnings
· Vehicle damage
· Serious loss of body function
· Permanent disfigurement
· Pain and suffering
Injured in a car accident in Florida? Schedule a free consultation at the Sean M. Cleary Law Firm
At The Law Offices of Sean M. Cleary, we know how to help and we understand what you are going through. We are a results-oriented law firm, committed to obtaining justice for each and every client we represent. For more than 20 years, we have delivered custom-tailored legal solutions for people whose lives were upended by an auto accident. We give undivided attention to these cases and work tirelessly to pursue all compensation you are entitled to receive. If you were injured in a car accident in Miami or the State of Florida, be sure to contact the Sean M. Cleary Law Firm to discuss your legal options.
About the Author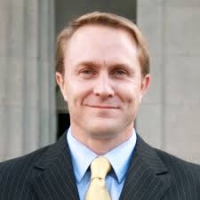 Posted

- 06/20/2019 | Florida