Helpful Articles
How To Reduce The Cost Of A Divorce Attorney's Legal Representation
Tips To Reduce Legal Expenses For A Divorce Lawyer In Houston
Most attorneys say they are top rated and charge for the title. Make sure you get quotes

The best local attorneys will usually charge for consultations, this is because they want to make sure you are serious, and to deter cheap clients. Don't be afraid of this

Make sure to see if they offer emergency services

Make sure they adhere to uncontested and contested divorce. This will save you some time
In general, divorce is complicated and more often than not, can only be finalized with the assistance of an attorney or divorce lawyer in Houston. It is no secret that hiring a divorce attorney is an expensive exercise that could cost you more than it may be worth in the long run. However, following some simple hints and tips can go a long way to reducing your legal fees.
Use email to communicate with your lawyer and list numbered questions for a response.
Ensure that you have all the required documentation and that it is all in order.
Draw up a timeline for each of the steps of your marriage that led to the divorce as well as any factors that need to be addressed such as child custody, maintenance, visitation, acquisition of property, retirement annuities, etc.
1. Email Communication
There are many ways in which email communication can be beneficial and cut down the costs of legal representation. It provides you with written proof of all communications that you can access at any time you need and gives you the time to properly structure your questions in a way that leads to concise and direct answers from your attorney. In addition, it takes an attorney less time to respond to an email and therefore costs you less.
Professional family law attorneys, John K. Grubb & Associates, P.C., recommend that our clients compile a list of 5 pertinent questions which can be answered in a fast and efficient manner. It is our policy and mission to respond in full to all queries within 24 hours of receiving an email.
2. Be Prepared
Do some research into the documents and other information that your attorney may require. Gather all paperwork and documents that you think might be pertinent to the case to present to your attorney. The less time your attorney spends on determining what is required and going back and forth requesting the necessary documents, the lower your legal fees will be.
3. Your Timeline
No divorce is exactly the same and designing a timeline for your divorce lawyer in Houston can effectively reduce your legal fees. A timeline is basically the story of your marriage and divorce detailing significant events with the dates on which they occurred. This will give your attorney a good idea of the bigger picture and enable them to present the facts of the case accurately. Take time writing down your story and try to be objective even though this process can be emotional as it involves the years you were married, your children as well as your future.
Don't be afraid to include too much detail. Your attorney will benefit from having all the facts at hand rather than being unaware of any details that you may have forgotten or left out. Information that isn't relevant can always be eliminated.
Source: https://www.johnkgrubb.com/reduce-houston-divorce-lawyer-costs
About the Author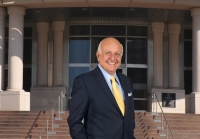 Posted

- 10/17/2017 | Texas