Helpful Articles
Michael Keaton Beats Breach of Contract Suit Based On Box Office Bust
"The ultimate badass introduction. Say this upon meeting someone tough and they'll never mess with you."
That's how no less an authority than Urban Dictionary (who said I wasn't high-brow?!!) describes "I'm Batman!" – a film-defining movie line that seems to have been catapulted into cultural idiom status. (http://www.urbandictionary.com/define.php?term=I'm+Batman)
Not sure if Michael Keaton unveiled this quiver-inducing Statement as a breach of contract defense but the Seventh Circuit did recently rule in the actor's favor in a multi-million dollar contract dispute that's the genesis of Merry Gentleman, LLC v. George and Leona Productions, Inc. (http://caselaw.findlaw.com/us-7th-circuit/1711569.html)
There, the plaintiff production company sued the famed actor and one of his companies for damages, alleging Keaton failed to deliver timely versions or "cuts" of a film, failed to cooperate in the distribution and marketing of the film and was derelict in his film post-production obligations.
The suit concerns 2009's The Merry Gentleman, a motion picture directed by and acted in by Keaton that was a box office bust but was lauded by some critics, including the late Roger Ebert. The plaintiff claimed Keaton breached his director duties at the movie's pre-production, distribution and post-production phases and sought a cool $5.5M in damages – the amount plaintiff claimed it spent producing and marketing the film. Keaton won summary judgment on the basis that plaintiff couldn't prove a causal link between Keaton's' breach and the plaintiff's claimed damages. Plaintiff appealed.
The Seventh Circuit affirmed and in doing so, espoused some key contract damages guideposts.
The two entrenched contract damage schemes are expectation damages and the more remote reliance damages. Expectation damages apply where a party seeks the "benefit of his bargain"; what he would have received had the breaching party performed. Reliance damages, by contrast, involve a plaintiff getting reimbursed for loss caused by his reliance on the contract.
Classic reliance damages include preparatory costs: those expenses incurred by a plaintiff in preparing for performance of a contract minus any loss he would have suffered had the contract been performed. Restatement (Second) of Contracts, § 349.
Reliance damages are designed to compensate a plaintiff who is unable to demonstrate expectation damages. Reliance damages involve a burden-shifting analysis where a plaintiff must first prove his expense outlay in preparing for performance. The burden then shifts to the defendant to prove what damages the plaintiff would have sustained if the contract was performed.
While reliance damages present a lower proof hurdle than do expectation damages, the breach of contract plaintiff must still produce evidence that the claimed losses were both caused by the breach and foreseeable.
Typically, reliance damages apply where one party to a contract has walked away without performing. The plaintiff then recovers the expenses it incurred in its own preparation for performance. Here, though, the court emphasized, Keaton did perform: he made and acted in the movie. He also presented Merry Gentleman at the vaunted Sundance Film Festival.
The court said that if Keaton had failed to act in or direct the movie, then maybe the plaintiff could have recovered its reliance expenses. However, since Keaton substantially performed his contractual obligations (acting and directing), plaintiff failed to prove how the actor's claimed breaches caused over $5M in damages. To allow plaintiff's damages in this case meant that Keaton's performance as director and actor was completely worthless – that plaintiff lost its entire multi-million dollar investment in the film based on Keaton's breach. The court refused to find that the actor's services entirely lacked value.
Based on the plaintiff's failure to establish proximate cause (that Keaton's breach resulted in $5.5M in damages), the Seventh Circuit upheld summary judgment for defendants.
Afterwords:
This case provides a good summary of expectation and reliance contract law damages including when one damage scheme applies versus the other.
Merry Gentleman also illustrates in sharp relief how difficult it is for a plaintiff to recover reliance damages where the defendant substantially performs a contract. This is especially so in a case like this where the claimed breach is subjective – involving the quality of performance – rather than a more readily measurable breach like a complete failure to perform.
About the Author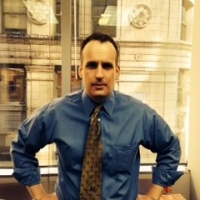 Posted

- 09/04/2015 | Illinois