Helpful Articles
New Legislative Changes Aim to Help Resolve Issues in NY Foreclosure Settlement Conferences
When the foreclosure crisis hit in 2008-09, New York legislators aimed to protect the rights of homeowners and help find alternative solutions to foreclosure losses by enacting a requirement for mandatory mediation and settlement conferences between mortgage lenders and property owners. Through these conferences required under Civil Practice Law & Rules 3408 (CPLR 3408), many New Yorkers have been able to keep their homes by entering into a mortgage loan modification or another settlement arrangement instead of foreclosure. Limiting foreclosure helps to maintain the integrity and quality of neighborhoods and communities throughout the state.
While many settlement conferences and mediation sessions have been successful for homeowners, a significant number of homeowners have left the settlement process without any new hope of keeping their homes due to lenders who are uncooperative and unwilling to compromise. In such cases, settlement conferences simply burdened the homeowners further and delayed resolution of the case.
The wide discrepancy in settlement conference efficacy and results was highlighted in a survey conducted by New Yorkers for Responsible Living. Researchers recommended more uniform practices, standards, and enforcement when it came to procedures and expectations in foreclosure settlement conferences. The New York legislature and Governor Cuomo responded to such opinions regarding the need for change in the approach and standards for foreclosure settlement negotiations and passed amendments to CPLR 3408 that went into effect on December 20, 2016. An important aspect of New york foreclosure defense will now be to ensure that mortgage lenders are complying with the new changes to settlement conference law.
The following is a brief overview of the amendments that aim to resolve many current issues with pre-foreclosure settlement conferences.


Settlement Options Available to Homeowners
The previous version of CPLR 3408(f) mandates the following:
"Both the plaintiff and defendant shall negotiate in good faith to
reach a mutually agreeable resolution, including a loan modification, if
possible."
While there are other feasible settlement alternatives to foreclosure, the law only specifically mentions loan modifications, which caused many courts to have a preference for this type of resolution. In certain cases, if a homeowner could not qualify for a modification, the court would not enforce the requirement for settlement negotiations or mediation to explore other possible options.
While not specifically mentioned in the original law, short sales and deeds in lieu of foreclosure are also two viable alternatives to avoid foreclosure. While these do not allow homeowners to remain in possession of their homes, they do allow them to leave on their own terms and have the debt shown as settled on their credit reports. These can often be better alternatives for homeowners who are divorcing or who otherwise no longer want to own a home together.
The new version of the law specifically acknowledges that there are other alternatives that should be explored, including:
"Loan modification, short sale, deed in lieu of foreclosure, or any other loss mitigation."
The inclusion of these other possible resolutions will hopefully cause courts to encourage exploration of all possibilities without exclusive focus on mortgage modifications.
Preparedness at Conferences
In too many cases, homeowners would arrive at a settlement conference to learn that their mortgage lender did not bring proper paperwork, that they were not adequately informed what they needed to bring for supporting documents, or that the attorney for their lender did not have the authority to agree to a resolution at that time. Certain amendments aim to improve efficiency of conferences, reduce the burden on the borrower, and eliminate the need for multiple conferences whenever possible in the following ways:
Instead of stating that mortgage lenders "should" bring proper documents, the new law will require that certain documents be available at the conference. These documents include payment records, payoff amount, and any prior reinstatement or settlement quotes.
If the homeowners have already applied for a modification, the lender must bring information regarding the status of the decision, any missing documents, a date for an expected decision, or justification for a denial.
The court will be required to notify the homeowners of any required documents to bring, which may include tax returns, proof of income, previous applications for loss mitigation, and anything else deemed relevant.
The law now requires that the representative sent by the lender to a settlement conference has the proper authority to agree to a resolution on behalf of the lender. This hopes to increase the chance that settlement negotiations will be meaningful instead of superficial showings, as many have been in the past few years as indicated by foreclosure reports.
Clarifications Regarding "Good Faith" Negotiations
CPLR 3408 has always mandated that parties should go into a settlement conference intending to negotiate in "good faith." However, the law provided no specific definition or in-depth guidance on what constituted good faith negotiations. New York courts, therefore, began to develop their own definitions of "good faith" in the foreclosure settlement context and there was a wide variety of decisions on the matter in the past few years, as we have previously discussed on this blog. The new amendment to the law helps to clarify and streamline what the law intends by "good faith" and what the courts must consider when reviewing whether lenders breached this requirement.
The law now instructs courts to review the "totality of the circumstances" when determining whether negotiations were in good faith. Some specific factors that will now be examined include:
Did the lender comply with standards for loss mitigations or any other rules and regulations in the mortgage service industry?
Did the lender comply with all terms of CPLR 3408, as well as any orders or rules issued by the court?
Did the lender act in a manner conducive to reaching a resolution, including avoiding unnecessary or unreasonable delays, having an authoritative representative appear at conferences, keeping all parties and the court accurately informed of new developments, among other actions?
Did the lender avoid "dual tracking," which is the pursuit of foreclosure while a property owner has a pending application for loss mitigation?
Other Amendments
In addition to the above changes to New York foreclosure settlement requirements, the amendments also give defendants an extension for filing an answer to the foreclosure with the court. Defendants will now have 30 days after the initial settlement conference to file their answer instead of only 20 days from service of process. The amendments also address how allegations of violations of CPLR 3408 will be adjudicated and the remedies to which homeowners are entitled if a violation is found to have occurred.
Consult with a New York Foreclosure Defense Attorney Regarding Your Options
The foreclosure settlement process is never simple, even with further clarification and specifications from the new amendments to New York law. It is imperative to have a highly experienced New York foreclosure attorney representing you throughout the process. Please call the Law Office of Ronald D. Weiss, P.C. at 631-479-2455 for more information today.
About the Author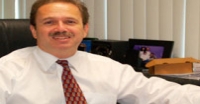 Posted

- 06/11/2018 | New York