Helpful Articles
Obtaining Compensation for Injuries and Damages in Car Accident Cases
Car accidents can be traumatizing experiences—especially for those who have never been involved in an accident. If you are claiming personal injuries, it is essential that you have experienced legal representation on your side throughout your case.
If you have sustained injuries in a St. Louis, Missouri car accident, you may be entitled to monetary compensation for your injuries and damages. Attorney John Page has represented countless victims of car accidents and helped them to obtain full compensation for their injuries.
Proving Liability and Negligence
Missouri car accidents can occur in a variety of ways—from rear-enders to full head-on collisions. Torecover monetary compensation for injuries and damages sustained, you must be able to show that another driver was negligent by failing to follow some rule of the road or by violating a traffic law. Some common examples include the following:
Speeding
Reckless or careless driving
DUI
Disregarding traffic signs
Disregarding traffic control devices
Distracted driving
In addition, a car accident plaintiff must be able to show that this negligence directly resulted in certain injuries and damages. Common injuries sustained in St. Louis car accident cases include soft tissue injuries, fractures, broken bones, and traumatic brain injuries (TBIs).
Some insurance adjusters try to blame car accident injuries on pre-existing medical conditions and prior injuries. A knowledgeable St. Louis car accident attorney can assist you with proving damages in your case.
Types of Available Damages
An injured car accident plaintiff may be able to recover compensation for medical bills, lost wages, pain and suffering, loss of income earning capacity, and permanent damage. Expert medical testimony from a health care provider will help establish damages in a St. Louis car accident case.
Contact a St. Louis Car Accident Lawyer Today to Discuss Your Case
Personal injuries sustained as a result of another driver's negligence in a car accident can be serious and potentially have a lifelong impact.
Attorney John Page has the legal expertise to negotiate with insurance adjusters on your behalf and help you to obtain a favorable result for your accident case. Contact Page Law today by phone or online for a free consultation.
Related Articles:
Truck Cargo Causes Pileup Crash Near St. Peters
Knowing Where to Turn after a Car or Truck Accident
Injuries Sustained in Car, Truck, and Motorcycle Accidents Can Be Severe
Here Is Why You Need a Lawyer If You Are Involved in a Car Accident
About the Author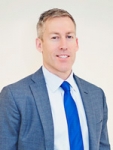 Posted

- 12/15/2017 | Missouri