Helpful Articles
"Parents Know Best...But Who Controls Your Children's Future"
There are no two identical parenting styles. Parents can be a combination of strict, hovering, laid back, or authoritative. Despite differing parenting styles, I believe that most parents are just trying to provide the best life for their kids, with the goal that they grow to be well adjusted members of society.
In trying to obtain this goal, from a child's birth parents make endless choices, both little and big, including what they eat, where they live, what they watch on TV, where they will go to school, what religion they will practice, what sports and activities they will do, and more. Parents help kids work through hard times and celebrate fun times. Parents know the way they laugh and cry, know their fears and dreams and know what is best for their own kids.
So, why do so many hesitate to make one of the most important choices for their children... choosing a guardian to care for their children if the parents are no longer alive. This is an extremely hard choice for most parents, but as the parents, who know their children better than anyone, shouldn't they be the ones to choose? It's estimated between 55-68% of people don't have a Will and therefore haven't legally chosen a guardian. The result of not choosing for your children is that you leave it in the hands of someone who doesn't know you, your family, or your wishes. A judge will choose for you and without your input. The judge may have to decide between clashing family members and your kids may end up with someone of whom you never would approve. Further, your kids are in emotional limbo while waiting for a judge to decide!
It's scary to think of not being here for your kids and no one could ever replace you as parents, but you can choose the next best thing for your kids, a guardian. To choose someone who will parent and love them like you do is the best choice you can make for your kids.
About the Author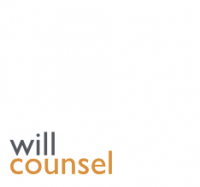 Posted

- 01/20/2017 | Illinois