Helpful Articles
Questions You Must Ask Before Hiring A Divorce Lawyer
Going through a divorce is a very exhausting thing. Hiring Joliet Divorce Lawyer can make your life easier only in this situation. But finding the right one for you, who fits all of your requirements, can be challenging for you. Ask these questions before hiring a divorce lawyer for you.
1. Do you handle cases other than divorce?
Involved in other areas of law mean that your lawyer will not be able to focus on the divorce properly.
2. For how long you have been involved with family law?
If you think that your divorce is going to be difficult or contested. Then you must ask the questions to your lawyer. In case of the trial the lawyer would just have to:
• Conduct cross and direct examination
• Present evidence to the court
• Make objections to evidence
• Prepare legal arguments and file motions
3. What is your fee structure?
It is always better to find out the fee structure beforehand to determine how much it will cost in future because sometimes divorce proceedings can stretch for years and it's better to know how is it going to affect you financially.
4. How will you communicate about the case?
Communication is a huge factor in you and your Joliet Divorce Lawyer. So, you should find this out as soon as possible.
5. Will I receive/give alimony/spousal support?
Rules regarding alimony issues differ from state to state. Discussing with your lawyer in the initial consultation about this is important to get the idea of your liabilities.
Some of the factors that are taken into consideration include:
• The length of the marriage
• Custody of the child in future
• The difference of earnings of the spouses
• The income and employment duration of the spouses
• Tax implications
• Property possessions
• Separate contributions to the marriage
These simple questions can help you in getting a good lawyer.
About the Author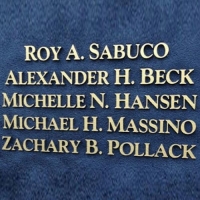 Posted

- 04/26/2018 | Illinois