Helpful Articles
RECOGNIZING NEGLIGENCE IN A PEDESTRIAN ACCIDENT CASE
Walking through a major city is risky and potentially dangerous—every seven minutes a traffic accident injures a pedestrian. Even if you are careful, you could still sustain severe injuries. As a victim of a pedestrian motor vehicle accident, learn your rights and whether your actions could change the amount of monetary damages awarded in your case.
NEGLIGENCE: THE DRIVER'S LIABILITY
In most automobile accidents, negligence is the legal principle under which you would assert your cause of action. To establish negligence, a victim (the plaintiff) must prove four elements.
The driver owed a duty of care. All drivers have a duty to drive safely, keep a proper lookout, maintain a reasonable speed, maintain a safe distance, and obey all traffic laws.

The driver breached that duty of care. The driver can breach this duty by failing to drive carefully or by failing to obey traffic laws. This includes, but is not limited to, failing to stop at a stop sign, failing to yield the right of way, or failing to stop at a pedestrian crosswalk.

The driver's conduct caused your injuries.

You suffered damages or injuries.



For example, while crossing the street at a designated crosswalk, a driver hits you. As a result, you sustain a broken leg and $3,000 in medical expenses. (1) The driver owed you a duty of care to stop at the crosswalk, (2) the driver breached that duty when he failed to stop, (3) the driver's failure to stop caused you to break your leg or suffer an injury, and (4) you sustained $3,000 in medical expenses because of the driver's negligent conduct. Typically, the point of contention in a negligence cause of action is whether the driver breached the duty of care and/ the extent of damages the plaintiff sustained in the accident.
LIMITS TO YOUR DAMAGES
The driver's liability is not absolute, as Florida is a pure comparative negligence state. Therefore, a judge or jury will reduce the amount of your compensation by the proportion of your own responsibility for your injuries. For example, if judge or jury finds that you contributed to your own injuries by 50 percent, then your damages would decrease by 50 percent. The defendant will only pay $1,500 of your $3,000 in medical bills. However, you because you may still recover compensation for half of your damages, discuss your case with an experienced attorney.
CALL A GAINESVILLE, FLORIDA, PERSONAL INJURY ATTORNEY TO DISCUSS YOUR OPTIONS TODAY
If a driver injures you while you are walking, hire an effective, aggressive attorney to protect your interests. Handling the complicated, unfamiliar legal aspects of your accident is a frustrating and stressful process. The pedestrian accident attorneys at Meldon Law will thoroughly explain the law and give you the guidance you need to keep you at ease. To schedule a free case evaluation, call (888) 454-8410 or contact us online today.
About the Author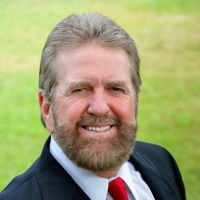 Posted

- 02/08/2018 | Florida