Helpful Articles
The Steps You Should Take if You Are in a Hit-and-Run Truck Accident in the St. Louis Area
Involvement in a hit-and-run accident is a terrifying experience, particularly if you are hit by a large commercial truck like a semi or a tanker. In addition to dealing with the injuries you sustain, you may be confused about how to properly proceed with the insurance companies.
There are a number of reasons a truck driver may leave the scene of a truck accident – and none of them are good. The truck driver may have been intoxicated by drugs or alcohol and would rather speak to police when they are sober. This tactic may prevent the police from determining the truck driver was intoxicated at the time of the truck crash. Truck drivers who drive longer than allowed are likely in violation of the federal hours-of-service regulations that limit how many hours a truck driver is allowed to be on duty during a given period of time. These are a couple examples that could have serious legal and professional consequences for a commercial truck driver and may cause the driver to panic and leave the scene of an accident.
Whatever the reason, truck drivers who leave the scene of an accident may be held criminally and civilly liable for their decision. Here are five steps you should take following a hit-and-run accident with a tractor trailer to protect your rights.
Call 911;
Try to determine the name of the trucking company;
Note the color and any other identifying mark of the tractor and trailer;
Try to get the license plate number of the tractor and the trailer;
Get medical attention if you are injured;
File a police report;
Get the name, phone number, and address of each witness;
See if businesses in the area have surveillance cameras that captured the truck accident;
Contact an experienced truck accident attorney.
Call a St. Louis Truck Accident Attorney to Discuss Your Case
The St. Louis hit-and-run truck accident lawyers at Page Law have years of experience handling hit-and-run accidents. Our injury attorneys have a system in place for handling hit-and-run accident cases. Time is of the essence since evidence disappears quickly after an accident like this. Call 1-800-CAR-CRASH (800-227-2727) now for a free consultation with one of our injury attorneys. You can also contact us through this website by using the online contact form.
1 https://en.wikipedia.org/wiki/Commercial_vehicle
2 https://www.fmcsa.dot.gov/regulations/hours-service/summary-hours-service-regulations
Related Articles:
Salem Man Injured in Hit-and-Run Crash
Woman Killed in St. Louis Hit-and-Run Crash
Seeking Compensation for Hit-and-Run Crashes in Missouri
St. Louis Hit-and-Run Collision on Christmas Day Kills One
About the Author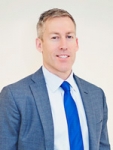 Posted

- 12/15/2017 | Missouri