Helpful Articles
Truck Cargo Causes Pileup Crash Near St. Peters
Trucks of all sizes are designed to haul cargo. Whether a big rig tanker truck or a pickup, these vehicles regularly transport varying sizes and types of cargo. There are specific procedures for loading cargo depending on the type of cargo and truck. If cargo is improperly loaded, accidents and injuries can occur.
One recent accident in St. Charles Countydemonstrates the importance of properly securing cargo—even if the vehicle is a small pickup truck. The truck had a plastic bin in the bed that was not secured. The bin flew out of the truck on Interstate 70 and caused a total of eight cars to collide. Six people sustained injuries in the highway accident and were transported to the hospital.
The Importance of Proper Cargo Loading
The above accident illustrates how important it is for cargo to be properly loaded and secured—regardless of the size of the truck. The following cargo-loading failures can potentially lead to accidents:
Overloading – Large commercial trucks have weight limits for a reason. Overloading a truck can put too much pressure on axles and wheels, causing them to malfunction. In addition, extra weight can make it difficult for a driver to slow down or stop the truck when needed.
Not securing cargo – The Federal Motor Carrier Safety Administration (FMCSA) has specific rules regarding cargo securement because this is an essential part of safe cargo loading. Cargo in a semi-trailer can shift around and throw the truck off balance, which can lead the driver to lose control. In an open truck bed, cargo may fly off and cause a chain reaction of accidents, such as the one described above.
Incorrectly loading tanker cargo – Tanker trucks haul liquid or gas cargo, which have specialprocedures for loading. Improperly loaded liquid can slosh back and forth, causing the trailer to lose balance. Improperly loaded pressurized gas can also have devastating consequences.
Contact a St. Peters, MO Truck Accident Lawyer for Help Today
At Page Law, our experienced St. Peters truck accident attorneys know that improper cargo loading is only one of many causes of severe truck crashes. If you have been involved in a truck accident, call our St. Peters location at 636-278-1202 for a free consultation.
Related Articles:
What Happens When Trucking Companies Look the Other Way
Knowing Where to Turn after a Car or Truck Accident
Avoiding Accidents with Large Trucks When Driving at Night
Common Truck Accident Injuries
About the Author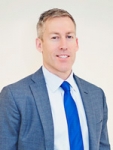 Posted

- 12/15/2017 | Missouri