Helpful Articles
What is included in a home inspection report?
If you are thinking of buying a home it is not required, but highly recommended, that you get a home inspection by a qualified home inspector. What is a home inspection and how should you use the report?
A home inspection is exactly what it sounds like, a thorough inspection of the property by a private licensed inspector. Once you sign the real estate contract and the seller has accepted the contract by signing it, you need to schedule your home inspection to take place as soon as possible. From the date the contract is accepted, you have five business days to have the home inspected and for your attorney to send a letter requesting repairs to the seller's attorney.
The inspector should go through the entire home. Usually the company uses a simple rating system for the components of the real estate. Items are then rated as Acceptable, Marginal (Item is not fully functional requires repair or servicing), or Defective (item needs immediate repair or replacement. It is unable to perform its intended function)....
Read more at: https://laurenjacksonlaw.com/what-is-included-in-a-home-inspection-report/
About the Author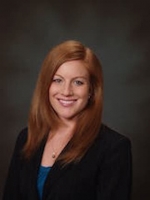 Posted

- 07/23/2019 | Illinois