Helpful Articles
Whiplash Injuries Can Cost You in Many Ways
Whiplash, a common neck injury in automobile accidents, can cost victims, their employers, and the economy at large significant sums of money. A 1999 study found that whiplash injuries in the United States cost more than $8.5 billion each year. That number certainly is greater now. Even with such high costs and common occurrences, however, most people do not understand the injury very well.
WHAT IS WHIPLASH?
Whiplash is an injury to the neck caused by sudden, rapid back-and-forth movements of the neck or head. Whiplash is most commonly suffered in rear-end traffic accidents, where the head drives forward by impact and then snaps back as seat belts or airbags restrain the body, forcing the neck through a sharp forward-backward cycle, much like the action of a bullwhip—hence the name.
Whiplash symptoms generally develop soon after the accident that caused the injuries. These symptoms include:
Neck stiffness and pain
Restricted range of neck or head motion
Headaches
Pain in the shoulders, upper back, or arms, as well as tingling or numbness in the arms
Fatigue
Dizziness
Symptoms of more severe whiplash may include:
Blurred vision
Ringing in the ears
Sleep disturbances
Irritability
Problems with concentration and memory
Depression
While whiplash injuries are common, they usually do not last long. The majority of whiplash victims recover fully in a matter of a few weeks, or, less often, months. Still, a small minority suffer from whiplash symptoms for longer periods, including months or years after the injury. Only about 3 to 5 percent of people who suffer whiplash still suffer symptoms sufficient to keep them on disability after one year.
HOW DO YOU TREAT WHIPLASH?
In most whiplash cases, the goal is to manage pain while the body heals. The most common treatments for whiplash include:
Rest. Doctors generally recommend a lot of rest for the first day after the injury, but then call for more activity.
Applying ice or heat. Ice reduces inflammation while heat helps muscles relax. Doctors commonly recommend both treatments multiple times per day for short periods.
Over-the-counter painkillers. For minor whiplash injuries, acetaminophen and ibuprofen generally are sufficient.
Prescription pain medications and muscle relaxers. For more severe cases, stronger painkillers may be appropriate.
Injected painkillers. Injections of lidocaine are often used to reduce pain to a level where physical therapy is possible, typically in more severe cases.
More severe cases of whiplash can require significant amounts of prescription painkillers, pain treatment, and physical therapy for prolonged periods. Missed time at work often results from such cases. You also may find yourself unable to participate in many common family activities, such as cooking, gardening, mowing the lawn, playing with children, and other activities most people take for granted.
IF YOU SUFFERED A WHIPLASH INJURY IN THE BALTIMORE AREA, CONTACT THE PERSONAL INJURY LAWYERS OF THE LAW OFFICES OF G. RANDOLPH RICE JR., LLC
If you suffered whiplash as a result of an accident in the Baltimore area, consult a personal injury attorney to explore your options and potential compensation for your injuries. The Law Offices of G. Randolph Rice Jr., LLC, can help. Reach us at (410) 288-2900 or through our online contact form.
About the Author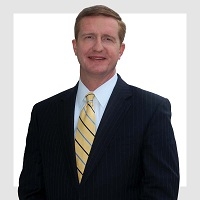 Posted

- 01/12/2018 | Maryland