Helpful Articles
Why the Emergence of Nursing Home Chains Poses Problems to Nursing Home Patients
There has been a significant emergence of nursing home chains in America. However, being the largest facility in the nation does not necessarily equate to providing the best care. Many of these facilities have significant problems with health inspections conducted by state and federal regulators.
Nursing home care ranks third in the healthcare industry behind inpatient hospitals and outpatient doctor care. As the American population continues to grow older, there has been a significant rise in the number of beds needed nationwide. Because of that, many nursing home chains have built, bought, and managed more facilities than ever before. However, there are significant problems associated with large chains of care facilities that harm or could harm their patients or contribute to abusive nursing care.
Additionally, some studies show that some nursing home chains have grown too quickly. The rapid expansion has caused some chains to collapse and close the doors at numerous locations, through mismanagement. The problematic consequences have been hurtful for many vulnerable residents who need daily care provided by Medicare or Medicaid.
Required Rigorous Inspections
Every nursing facility in America must undergo rigorous inspections and surveys handled by surveyors working for Medicaid and Medicare patients. These regulated mandatory inspections often occur annually or when there is a filed substantial complaint involving a health-related issue. Some of these nursing facilities receive low ratings when compared to all other nursing homes in their community, the state, and nationwide. Some of these health-related concerns involve:
· A lack of infection control practices when residents are exposed to highly infectious diseases
· A failure to maintain patients' rights
· A lack of proper skincare provisions
· Mismanagement of narcotics and other medications
· Diminished quality of patient care
· Signs of abuse, neglect, or mistreatment
· A failure to ensure the resident's right to privacy
· Contaminated food and patient exposure to rats and insects
· Patient exposure to unsafe environments and hazardous conditions
· Resident-to-resident assault and sexual abuse
The nursing home must provide the best care 24 hours a day, 7 days a week, handled by competent nurses, nurse's aides and other personnel. Many of the problems that pose harm to nursing home residents include:
High Costs – Many nursing home chains experience intense financial pressure in operating their facilities on tight margins and a lack of rapid monetary reimbursement from Medicaid.
New Changes in Medicaid Funded Services – Medicaid developed changes in their provided services in recent years. Many Medicaid patients now have access to services that can be received at home. This change in available services has resulted in a decrease in the need to provide facility-based skilled nursing care.
Inadequate Staffing – Many large chain nursing homes struggle to provide sufficient staffing to ensure that every resident's needs are met. A failure to provide ongoing care has led to many residents experiencing unnecessary hospitalizations that could have been prevented had the staff followed the established protocols.
Expensive Penalties – The nursing facility can face monetary penalties when Medicare or Medicaid investigators arrive to survey the property or respond to a formal complaint. These costly fines are generally imposed at tens of thousands of dollars but can reach $1 million, in the levies and penalties, or higher.
Decreasing Local-based Populations – Many communities are seeing a decline in their local-based population where the elderly are relocating to other areas of the nation. There has been a significant decline of 1% or more every year of the population in many communities nationwide. This decreasing population has been the cause of many dramatic cutbacks at nursing homes, assisted living centers, and rehabilitation facilities.
Medicare and Medicaid pay nursing homes using a value-based business model. Large nursing home chains must be aggressive in maintaining their share of the available marketplace and work proactively in the community to reduce costs and improve the patient's quality of care.
In response to the challenge, many nursing facilities have developed homelike settings for their patients, with a focus on individualized care centered around the resident's specific needs. However, there has been a significant rise in the demand for additional nurses and nurse's aides, which has become a concern for large chains attempting to hire caregivers from a limited pool of the available workers.
About the Author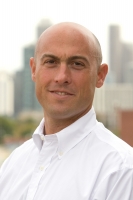 Posted

- 03/06/2020 | Illinois