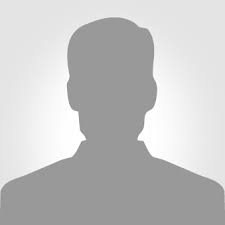 Brian O'Keefe
Managing Partner
Lippitt O'Keefe Gornbein, PLLC
Contact Information
248-646-8292, bokeefe@lippittokeefe.com
Website
---
Biography
Brian is a founding partner of Lippitt O'Keefe Gornbein, PLLC, along with Norman L. Lippitt. He supervises the firm's transactional, real estate, business, and personal planning departments. During his more than 25 years as an attorney, Brian has represented local, regional, and national entities in general business and corporate matters, including formations, financings, mergers and acquisitions, dispositions and dissolutions. He's represented lenders, borrowers and developers in sophisticated real estate transactions. In addition, he represents individuals and entities in business and personal planning matters. Brian has focused his practice in recent years in the areas of venture capital financing where, among other things, he has represented both private equity funding sources and individuals and entities receiving angel and venture capital. Recently, Brian was a leading advocate for the retirees and Associations in the City of Detroit bankruptcy hearings.
---
Areas of Law and Practice
| Areas of Law | Areas of Practice |
| --- | --- |
| Advertising and Marketing | Advertising Law, Direct Marketing, False Advertising, International Marketing, Marketing Law, Multi-Level Marketing, Outdoor Advertising, Promotion Law, Sponsorship Law, Telemarketing Fraud, Telemarketing Law |
| Agency and Distributorships | Dealer and Distributor Termination, Distribution, Distribution Agreements, International Distribution |
| Antitrust and Trade Regulation | Antiboycott Compliance, Antitrust, Antitrust Class Actions, Business Combinations, Competition, Deceptive Trade Practices, International Antitrust, Price-Fixing, Trade Regulation, Unfair Trade |
| Banking Law | ATM Networks, Bank Collections, Bank Directors and Officers Liability, Bank Failures, Bank Foreclosures, Bank Fraud, Bank Holding Company Law, Bank Holding Company Regulation, Bank Insolvency, Bank Mergers and Acquisitions, Banking Antitrust, Banking Litigation, Banking Regulation, Check Fraud, Commercial Banking, Commercial Credit, Commercial Loans, Consumer Banking, Consumer Loans, Credit Card Law, Credit Finance, Credit Fraud, Credit Insurance, Credit Law, Credit Union Law, Currency Law, Electronic Banking, Escrow Agent Liability, Escrow Law, Exchange Control, Fair Lending, Financial Law, Foreign Exchange, Interest and Usury, International Banking Law, International Loans, Lender Law, Lender Liability, Lender Regulation, Lenders Rights, Letters of Credit, Loan Restructuring, Loan Syndication, Loan Workouts, Loans, Merchant Banking, Offshore Banking, Savings and Loan Failures, Savings and Loan Fraud, Savings and Loan Law, Savings and Loan Liquidation, Savings and Loan Regulation, Secured Lending, Thrift Institution Failures, Thrift Institution Regulation, Thrift Institutions Law, Trade and Professional Associations, Trade Association Law, Truth in Lending |
| Business Law | Business Arbitration, Business Associations Law, Business Cooperatives, Business Crimes, Business Development, Business Dissolutions, Business Enterprises, Business Estate Planning, Business Formation, Business Fraud, Business Litigation, Business Mediation, Business Organization, Business Planning, Business Regulation, Business Reorganization, Business Start-Ups, Business Succession Planning, Business Successions, Business Syndication, Business Taxation, Business Torts, Business Transactions, Business Transfers, Business Trusts, Business Valuation, Buy-Sell Agreements, Buying and Selling of Businesses, Closely Held Business Estate Planning, Closely Held Business Law, Closely Held Business Taxation, Complex Business Litigation, Cooperative Taxation, Emerging Business Law, Emerging Growth Companies, Entrepreneurial Business Law, Family Business Law, Family Business Mediation, Family Business Successions, International Business Law, International Joint Ventures, Joint Ventures, Limited Liability Company Law, Minority Business Law, Pass-Through Entities, Private Business Law, Privatization, Professional Practices, Small Business Law, Sole Proprietorships, Strategic Alliances, Trade and Professional Associations, Trade Association Law |
| Commercial Law | Commercial Arbitration, Commercial Bad Faith, Commercial Constitutional Law, Commercial Crimes, Commercial Fraud, Commercial Liability, Commercial Litigation, Commercial Mediation, Commercial Torts, Commercial Transactions, Commercial Transfers, Commercial Trusts, Complex Commercial Litigation, International Commercial Arbitration, International Commercial Law, International Sale of Goods, Negotiable Instruments, Retail Liability, Sale of Goods, Secured Transactions, Uniform Commercial Code, Warehousing |
| Commercial Real Estate | Commercial Conveyancing, Commercial Real Estate Acquisitions, Commercial Real Estate Bankruptcy, Commercial Real Estate Contracts, Commercial Real Estate Development, Commercial Real Estate Finance, Commercial Real Estate Foreclosure, Commercial Real Estate Litigation, Commercial Real Estate Sales, Commercial Real Estate Syndication, Commercial Real Estate Workouts, Industrial Real Estate Law, Retail Development, Shopping Center Acquisitions, Shopping Center Development, Shopping Center Law |
| Construction Law | Architectural Law, Construction Accidents, Construction and Design Law, Construction and Surety Law, Construction Arbitration, Construction Claims, Construction Contracts, Construction Defects, Construction Equipment Liability, Construction Finance, Construction Insurance, Construction Insurance Defense, Construction Labor Law, Construction Liability, Construction Liens, Construction Litigation, Construction Mediation, Construction Products Liability, Construction Safety, Construction Workouts, Contractor Performance Bonds, Contractors Liability, Environmental Construction Law, International Construction Contracts, International Construction Law, Materialmens Liens, Mechanics Liens, Public Construction Law, Public Works, Roof Industry Liability, Scaffolding Liability, Structural Work Act |
| Contracts | Contract Drafting, Commercial Contracts, Contract Fraud, Contract Litigation, International Commercial Contracts, International Contracts |
| Copyrights | Copyright Infringement, Copyright Licensing, Copyright Litigation, Copyright Prosecution, Copyright Protection, Copyright Registration, International Copyright Law, Internet Copyright Law |
| Corporate Law | Closely Held Corporations, Corporate Banking Law, Corporate Commercial Law, Corporate Contracts, Corporate Control Contests, Corporate Criminal Law, Corporate Dissolutions, Corporate Ethics, Corporate Fiduciary Law, Corporate Finance, Corporate Formation, Corporate Governance, Corporate Income Tax, Corporate Insurance, Corporate Insurance Defense, Corporate Investigations, Corporate Litigation, Corporate Organization, Corporate Partnerships, Corporate Planning, Corporate Real Estate, Corporate Reorganization, Corporate Successions, Corporate Tax Controversies, Corporate Tax Planning, Corporate Taxation, Corporate Trusts, Corporate Workouts, Family Corporations, Foreign Sales Corporations, Hostile Takeovers, Incorporation, International Corporate Finance, International Corporate Law, International Corporate Taxation, Nonprofit Corporations, Offshore Corporations, Professional Corporations, Proxy Contests, Public Corporations, S Corporations, Small Business Corporations, Takeovers, Tender Offers, Transfer Pricing |
| Entertainment Law | Art Law, Artists Rights, Cultural Property, Entertainment Contracts, Entertainment Finance, Entertainment Liability, Entertainment Litigation, Entertainment Syndication, Fine Arts, Interactive Multimedia Law, Motion Picture Finance, Motion Picture Production and, Distribution, Motion Pictures and Television, Multimedia Law, Museum Law, Music Copyright, Music Law, Music Licensing, Music Publishing, Theater Law, Video Law |
| Environmental Law | Air Pollution, Air Quality, Brownfields Redevelopment, California Environmental Quality Act (CEQA), Chemical Regulation, Clean Air Act, Clean Water Act, Climate Change, Coastal Environmental Law, Earth Movement, Endangered Species, Environmental Administrative Law, Environmental Arbitration, Environmental Auditing, Environmental Bankruptcy, Environmental Business Law, Environmental Class Actions, Environmental Cleanup, Environmental Compliance, Environmental Contamination, Environmental Corporate Law, Environmental Cost Recovery, Environmental Criminal Defense, Environmental Criminal Law, Environmental Diseases, Environmental Dispute Resolution, Environmental Due Diligence, Environmental Health and Safety, Environmental Insurance, Environmental Insurance Claims, Environmental Insurance Coverage, Environmental Insurance Defense, Environmental Legislative Practice, Environmental Lender Liability, Environmental Liability, Environmental Litigation, Environmental Mediation, Environmental Penalties, Environmental Permitting, Environmental Real Estate, Environmental Regulation, Environmental Reinsurance, Environmental Risk Management, Federal Insecticide, Fungicide and Rodenticide Act, Gas Pollution, Groundwater Contamination, Habitat Conservation, Hazardous Materials and Substances, Hazardous Materials Management, Hazardous Materials Transportation, Hazardous Waste, Hazardous Waste Liability, Hazardous Waste Management, Hazardous Waste Permits, Hazardous Waste Regulation, Indoor Air Quality, International Environmental Law, Landslides and Subsidence, Medical Waste, National Environmental Policy Act (NEPA), Naturally Occurring Radioactive Material, Nuclear Waste, Oil Pollution, Oil Spills, Pesticide Regulation, Pollution, Property Remediation, Protected Species, Resource Conservation and Recovery Act (RCRA), Sick Building Syndrome, Solid Waste, Solid Waste Disposal, Solid Waste Management, Solid Waste Regulation, Superfund, Toxic Chemicals, Toxic Substance Liability, Toxic Substance Regulation, Toxic Substances, Underground Storage Tanks, Water Pollution, Water Quality, Wetlands Protection, Wetlands Regulation, Wildlife Law |
| Equipment Finance and Leasing | Equipment Finance, Equipment Leasing, Vehicle Leasing |
| Finance | Asset Based Finance, Asset Sales, Commercial Finance, Credit Enhancement, Cross Border Finance, Debt and Equity Finance, Debt Finance, Equity Finance, Eurobonds, Factoring Law, Finance Taxation, Financial Fraud, Financial Fraud Recovery, Financial Institution Bonds, Financial Institution Failures, Financial Institution Insolvency, Financial Institution Regulation, Financial Institution Reorganization, Financial Institutions Law, Financial Institutions Litigation, Financial Institutions Taxation, Financial Restructuring, International Commercial Finance, International Finance, Precious Metals Finance, Private Finance, Secured Finance, Securitization, Structured Finance, Unsecured Finance |
| Franchises and Franchising | Automotive Franchises and Dealerships, Dealership Law, Franchise Arbitration, Franchise Distribution, Franchise Law, Franchise Licensing, Franchise Litigation, Franchise Mediation, Franchise Regulation, Franchise Taxation, Franchise Termination, International Franchising |
| Intellectual Property | Artistic Property, Brand Management, Chemical Intellectual Property, Electrical Intellectual Property, Electronic Intellectual Property, Industrial Models and Designs, Industrial Property, Industrial Property Rights, Intellectual Property Arbitration, Intellectual Property Enforcement, Intellectual Property Infringement, Intellectual Property Licensing, Intellectual Property Litigation, Intellectual Property Portfolio Management, Intellectual Property Procurement, Intellectual Property Prosecution, Intellectual Property Rights, International Intellectual Property, International Licensing, Internet Intellectual Property, Literary Property, Mechanical Intellectual Property, Medical Intellectual Property, Merchandising, New Media Law, Pharmaceutical Intellectual Property, Piracy, Proprietary Rights, Protection of Personality |
| Internet Law | Content Licensing, Cybersquatting, Digital Signatures, Domain Name Infringement, Domain Names, E-Commerce, E-Commerce Taxation, Electronic Security, Internet Crimes, Internet Insurance, Internet Liability, Internet Licensing, Internet Litigation, Web Site Development |
| Investment Law | Asia-Pacific Investment, Capital Markets, Consumer Financial Services, Cross Border Investment, Derivative Products, Emerging Markets, Financial Services Law, Financial Services Regulation, Foreign Investment, Foreign Investment in the United States, Hedge Funds, Institutional Investment Law, International Capital Markets, International Investment, International Venture Capital, Investment Banking Law, Investment Company Law, Investment Fraud, Investment in Eastern Europe, Investment in Latin America, Investment in Russia, Investment Management, Investment Partnerships, Investment Regulation, Mezzanine Finance, Mutual Funds, Political Risk Insurance, Private Equity, Syndication, Trust Investment, Venture Capital |
| Labor and Employment | Affirmative Action, Age Discrimination in Employment, Americans with Disabilities Act, Caregiver Discrimination, Child Labor Law, Civil Service, Collective Bargaining, Confidentiality Agreements, Covenants Not To Compete, Employee Discipline, Employee Drug Testing, Employee Leasing, Employee Privacy, Employee Rights, Employer Intentional Torts, Employer Liability, Employer Rights, Employment Arbitration, Employment at Will, Employment Breach of Contract, Employment Civil Rights, Employment Claims, Employment Class Actions, Employment Contracts, Employment Defense, Employment Disability Discrimination, Employment Discrimination, Employment Law, Employment Litigation, Employment Mediation, Employment Practices Liability Insurance, Employment Rights, Employment Termination, Equal Employment Opportunity Law, Executive Employment Law, Executive Severance Contracts, Executive Transfers, Fair Employment Practices, Fair Labor Standards, Family and Medical Leave Act, Federal Employment Law, Harassment, Human Resources Law, International Employment Contracts, International Labor Law, Labor Antitrust, Labor Arbitration, Labor Law, Labor Legislation, Labor Relations, Labor Strikes, Management Employment Law, Management Labor Law, Minimum Wage Law, National Labor Relations Act, National Origin Discrimination, Negligent Hiring, Noncompete Litigation, Noncompetition and Non-Solicitation, Agreements, Outsourcing, Personnel Policies, Personnel Training, Pregnancy Discrimination, Prevailing Wage Litigation, Public Sector Collective Bargaining, Public Sector Employment Law, Public Sector Labor Relations, Reductions in Force, Restrictive Covenants, Retaliatory Discharge, Security Clearances, Sexual Harassment, Title VII Discrimination, Unfair Labor Practices, Uniformed Services Employment, and Reemployment Rights Act (USERRA), Union Contract Negotiations, Union Elections, Union Labor Law, Union Organization, Wage and Hour Class Actions, Wage and Hour Law, WARN Act, Whistleblower Litigation, Workplace Violence, Wrongful Termination, Wrongful Termination Defense |
| Leases and Leasing | Commercial Landlord and Tenant Law, Commercial Leasing, Evictions, Industrial Leasing, International Leasing, Landlord and Tenant Law, Lease Finance, Lease Terminations, Leasing, Leveraged Leasing, Office Leasing, Rent Control, Retail Leasing, Shopping Center Leasing, Unlawful Detainer |
| Litigation | Civil Litigation, Commercial Litigation, Complex and Multi-District Litigation, Complex Litigation, Defense Litigation, E-Discovery, Federal Civil Litigation, Federal Litigation, International Litigation, Long-Arm Litigation, Personal Injury Litigation, Trial Practice, U.S. Supreme Court Litigation |
| Mergers and Acquisitions | Business Acquisitions, Business Divestitures, International Merger Notification, International Mergers and Acquisitions, Leveraged Acquisitions, Leveraged Buyouts, Merger Reorganization, Mergers, Acquisitions and Divestitures, Mergers and Acquisitions Finance, Mergers and Acquisitions Taxation, Premerger Notification, Spin-Offs |
| Mortgage Law | Commercial Mortgages, Foreclosure Defense, Mortgage Banking Law, Mortgage Bankruptcy, Mortgage Finance, Mortgage Foreclosure, Mortgage Insurance, Mortgage Lien Foreclosure, Mortgage Refinancing, Mortgage Securitization, Mortgage Tax, Mortgage Workouts, Secondary Mortgage Market |
| Partnership Law | Family Limited Partnerships, Family Partnerships, Limited Liability Partnerships, Limited Partnerships, Partnership Dissolution, Partnership Formation, Partnership Organization, Partnership Syndication, Partnership Taxation |
| Patents | Biochemical Patents, Biotechnology Patent Prosecution, Biotechnology Patents, Business Method Patents, Chemical Patent Prosecution, Chemical Patents, Computer and Software Patents, Computer Architecture Patents, Design Patents, Electrical Patent Prosecution, Electrical Patents, Electro-Mechanical Patents, Electronic Patents, International Patent Prosecution, International Patents, Internet Patents, Mechanical Patent Prosecution, Mechanical Patents, Medical Patents, Metallurgical Patents, Molecular Biology Patents, Patent Applications, Patent Infringement, Patent Interference Practice, Patent Licensing, Patent Litigation, Patent Portfolio Management, Patent Prosecution, Patent Protection, Pharmaceutical Patent Prosecution, Pharmaceutical Patents |
| Property Law | International Property Law, Personal Property, Personal Property Leasing |
| Real Estate | Adverse Possession, Boundary Disputes, Common Interest Community Law, Community Association Law, Condominium Association Law, Condominium Conversions, Condominium Development, Condominium Law, Condominium Timeshares, Conservation Easements, Conveyancing, Cooperative Housing Association Law, Cooperative Conversions, Cooperative Housing Law, Easements, Historic Conservation Easements, Homeowners Association Law, International Real Estate, Land Acquisitions, Land Sales, Land Trusts, Manufactured Housing Law, Mixed Use Development, Mobile Home Law, Planned Unit Development Law, Property Management, Quiet Title, Real Estate Acquisitions, Real Estate Arbitration, Real Estate Banking Law, Real Estate Bankruptcy, Real Estate Brokerage Law, Real Estate Brokers and Agents Liability, Real Estate Brokers Licensing, Real Estate Brokers Malpractice, Real Estate Brokers Malpractice Defense, Real Estate Collections, Real Estate Contracts, Real Estate Development, Real Estate Errors and Omissions, Real Estate Exchanges, Real Estate Finance, Real Estate Foreclosure, Real Estate Fraud, Real Estate Investment, Real Estate Investment Taxation, Real Estate Investment Trusts, Real Estate Joint Ventures, Real Estate Leasing, Real Estate Litigation, Real Estate Mediation, Real Estate Partnerships, Real Estate Restructuring, Real Estate Sales, Real Estate Secured Lending, Real Estate Securities, Real Estate Settlements, Real Estate Syndication, Real Estate Tax Appeals, Real Estate Tax Assessment, Real Estate Tax Foreclosure, Real Estate Tax Liens, Real Estate Taxation, Real Estate Title, Real Estate Title Examination, Real Estate Title Insurance, Real Estate Trade Association Law, Real Estate Valuation, Real Estate Workouts, Real Property, Real Property Acquisitions, Real Property Development, Real Property Finance, Residential Real Estate, Residential Real Estate Acquisitions, Residential Real Estate Development, Residential Real Estate Finance, Residential Real Estate Foreclosure, Residential Real Estate Sales, Right of Way Easements, Waterfront Development |
| Securities Law | Bank Securities, Blue Sky Law, Broker-Dealer Arbitration, Broker-Dealer Registration, Broker-Dealer Regulation, FINRA Arbitration, Government Securities, Initial Public Offerings, Insider Trading, International Securities, Mortgage Backed Securities, Private Placement, Private Placement Syndication, Public Offerings, SEC Enforcement, Securities Arbitrage, Securities Arbitration, Securities Class Actions, Securities Consumer Arbitration, Securities Disclosure, Securities Finance, Securities Fraud, Securities Fraud Arbitration, Securities Fraud Class Actions, Securities Investor Protection Act, Securities Litigation, Securities Offerings, Securities Registration, Securities Regulation, Shareholder Agreements, Shareholder Derivative Actions, Shareholder Disputes, Shareholder Rights, Shareholders Law, Tax Exempt Securities |
| Sports Law | Amateur Sports Law, Motor Sports Law, NCAA Regulation, Professional Sports Law, Sports Agency Law, Sports Antitrust, Sports Contracts, Sports Facilities Development, Sports Injury, Sports Licensing, Sports Marketing Law |
| Taxation | Accounting Law, Ad Valorem Tax, Criminal Tax Audits, Criminal Taxation, Employment Tax, Estate and Gift Taxation, Excise Tax, Expatriate Tax, Federal Estate and Gift Taxation, Federal Income Tax, Federal Tax Controversies, Federal Taxation, Fiduciary Income Tax, Fiscal Law, Generation Skipping Tax, Historic Rehabilitation Tax Credits, Income Tax, Individual Taxation, Inheritance Tax, International Income Tax, International Tax Controversies, International Taxation, Interstate Tax, Like Kind Exchanges, Local Taxation, Low Income Housing Tax Credits, Low Income Tax Credits, New Markets Tax Credits, Personal Property Taxation, Property Tax, Property Tax Abatement, Property Tax Appeals, Property Tax Assessments, Sales and Use Tax, State Income Tax, State Tax Controversies, State Taxation, Tax Appeals, Tax Audits, Tax Certiorari, Tax Collection, Tax Controversies, Tax Credits, Tax Deferred Exchanges, Tax Evasion, Tax Fraud, Tax Incentives, Tax Law, Tax Legislation, Tax Litigation, Tax Planning, Tax Shelters, Tax Valuation, Taxation of Foreign Nationals, Transfer Tax, Trusts and Estates Taxation |
| Trademarks | Counterfeiting, International Trademarks, Internet Trademarks, Lanham Act, Service Marks, Trade Dress, Trade Names, Trademark Arbitration, Trademark Infringement, Trademark Licensing, Trademark Litigation, Trademark Prosecution, Trademark Protection, Trademark Registration |
| Zoning, Planning and Land Use | Building and Public Safety Codes, Cemetery Law, Environmental Land Use, Fire Districts, Historic Preservation, Improvement Districts, Land Conservation, Land Development, Land Entitlement, Land Use, Land Use Litigation, Land Use Permitting, Land Use Regulation, Rezoning, Special Districts, Subdivisions, Water Districts, Zoning Law, Zoning Variances |
---
Jurisdictions
---
Employment History
Founder and Managing Partner

| Lippitt O'Keefe and Gornbein, PLLC

2011 - 2017
---
Education
Juris Doctor

| Catholic University of America, Columbus School of Law

1983 - 1986
---
Attorney Rating and Feedback
No Feedback
---
Publications and Presentations
No Publications
---
I verify that I am licensed to practice in the State(s) identified and maintain all necessary insurance.
TYPICAL HOURLY RATE: $375
TYPICAL FIXED FEE: $1000
TYPICAL CONTINGENCY FEE: 33%

Birmingham, Michigan, Oakland County
Get a Lawyer Now
Tired of searching?
Anonymously post your legal needs quickly and for free, and lawyers interested in helping you will contact you via email!
GET STARTED