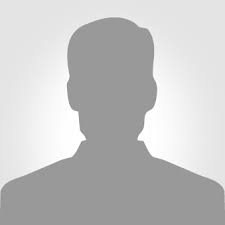 Frank Granato
Attorney
Law Offices of Frank D. Granato
Contact Information
714-547-3361, fgranato@earthlink.net
Website
---
Biography
Frank Granato has 35 years of expert experience in litigating cases involving complex business disputes. "When my clients find themselves in complex civil disputes, they rely on me to explain the pros and cons of attempting to resolve the disputes in an amicable fashion if possible, and if such resolution is not feasible, then my clients count on me to aggressively litigate the dispute and obtain a favorable outcome."

Whether you're facing foreclosure, eviction, short sale, business litigation, land dispute, probate issues,or just trying to understand your rights in a real estate transaction, business contract, lease agreement, escrow, or RESPA violation, I can help you.
Expert experience in:

Asset Protection
Bankruptcy
Civil Litigation
Commercial Disputes
Contracts
Incorporation
Probate
Corporations, Partnerships, LLCs
Real Estate Title Closings
Wills and Trusts
Foreclosures
Escrow
Landlord Tenant Law
Fraud Law
Personal Injury
Labor Law
Law Offices of Frank D. Granato - Experience you can trust.
---
Areas of Law and Practice
| Areas of Law | Areas of Practice |
| --- | --- |
| Agency and Distributorships | Dealer and Distributor Termination, Distribution, Distribution Agreements, International Distribution |
| Bankruptcy | Bankruptcy Arbitration, Bankruptcy Chapter 7, Bankruptcy Chapter 11, Bankruptcy Chapter 12, Bankruptcy Chapter 13, Bankruptcy Collections, Bankruptcy Fraud, Bankruptcy Litigation, Bankruptcy Mediation, Bankruptcy Reorganization, Bankruptcy Taxation, Bankruptcy Trustees Rights, Commercial Bankruptcy, Commercial Foreclosure, Commercial Insolvency, Commercial Recovery, Commercial Workouts, Consumer Bankruptcy, Creditor Bankruptcy, Debt Relief, Debtor Bankruptcy, Foreclosures, Fraudulent Conveyance, Insolvency, International Bankruptcy, International Insolvency, Liquidations, Out of Court Debt Restructuring, Personal Bankruptcy, Pre-Bankruptcy Workouts, Receivership, Repossessions, Workouts, Workouts Taxation |
| Business Law | Business Arbitration, Business Associations Law, Business Cooperatives, Business Crimes, Business Development, Business Dissolutions, Business Enterprises, Business Estate Planning, Business Formation, Business Fraud, Business Litigation, Business Mediation, Business Organization, Business Planning, Business Regulation, Business Reorganization, Business Start-Ups, Business Succession Planning, Business Successions, Business Syndication, Business Taxation, Business Torts, Business Transactions, Business Transfers, Business Trusts, Business Valuation, Buy-Sell Agreements, Buying and Selling of Businesses, Closely Held Business Estate Planning, Closely Held Business Law, Closely Held Business Taxation, Complex Business Litigation, Cooperative Taxation, Emerging Business Law, Emerging Growth Companies, Entrepreneurial Business Law, Family Business Law, Family Business Mediation, Family Business Successions, International Business Law, International Joint Ventures, Joint Ventures, Limited Liability Company Law, Minority Business Law, Pass-Through Entities, Private Business Law, Privatization, Professional Practices, Small Business Law, Sole Proprietorships, Strategic Alliances, Trade and Professional Associations, Trade Association Law |
| Commercial Law | Commercial Arbitration, Commercial Bad Faith, Commercial Constitutional Law, Commercial Crimes, Commercial Fraud, Commercial Liability, Commercial Litigation, Commercial Mediation, Commercial Torts, Commercial Transactions, Commercial Transfers, Commercial Trusts, Complex Commercial Litigation, International Commercial Arbitration, International Commercial Law, International Sale of Goods, Negotiable Instruments, Retail Liability, Sale of Goods, Secured Transactions, Uniform Commercial Code, Warehousing |
| Commercial Real Estate | Commercial Conveyancing, Commercial Real Estate Acquisitions, Commercial Real Estate Bankruptcy, Commercial Real Estate Contracts, Commercial Real Estate Development, Commercial Real Estate Finance, Commercial Real Estate Foreclosure, Commercial Real Estate Litigation, Commercial Real Estate Sales, Commercial Real Estate Syndication, Commercial Real Estate Workouts, Industrial Real Estate Law, Retail Development, Shopping Center Acquisitions, Shopping Center Development, Shopping Center Law |
| Construction Law | Architectural Law, Construction Accidents, Construction and Design Law, Construction and Surety Law, Construction Arbitration, Construction Claims, Construction Contracts, Construction Defects, Construction Equipment Liability, Construction Finance, Construction Insurance, Construction Insurance Defense, Construction Labor Law, Construction Liability, Construction Liens, Construction Litigation, Construction Mediation, Construction Products Liability, Construction Safety, Construction Workouts, Contractor Performance Bonds, Contractors Liability, Environmental Construction Law, International Construction Contracts, International Construction Law, Materialmens Liens, Mechanics Liens, Public Construction Law, Public Works, Roof Industry Liability, Scaffolding Liability, Structural Work Act |
| Consumer Law | Consumer Arbitration, Consumer Class Actions, Consumer Collections, Consumer Credit, Consumer Credit Compliance, Consumer Finance, Consumer Fraud, Consumer Litigation, Consumer Protection, Consumer Rights, Fair Credit Reporting Act |
| Contracts | Contract Drafting, Commercial Contracts, Contract Fraud, Contract Litigation, International Commercial Contracts, International Contracts |
| Corporate Law | Closely Held Corporations, Corporate Banking Law, Corporate Commercial Law, Corporate Contracts, Corporate Control Contests, Corporate Criminal Law, Corporate Dissolutions, Corporate Ethics, Corporate Fiduciary Law, Corporate Finance, Corporate Formation, Corporate Governance, Corporate Income Tax, Corporate Insurance, Corporate Insurance Defense, Corporate Investigations, Corporate Litigation, Corporate Organization, Corporate Partnerships, Corporate Planning, Corporate Real Estate, Corporate Reorganization, Corporate Successions, Corporate Tax Controversies, Corporate Tax Planning, Corporate Taxation, Corporate Trusts, Corporate Workouts, Family Corporations, Foreign Sales Corporations, Hostile Takeovers, Incorporation, International Corporate Finance, International Corporate Law, International Corporate Taxation, Nonprofit Corporations, Offshore Corporations, Professional Corporations, Proxy Contests, Public Corporations, S Corporations, Small Business Corporations, Takeovers, Tender Offers, Transfer Pricing |
| Debtor and Creditor | Creditors Rights, Creditors Rights in Bankruptcy, Debtor and Creditor Collections, Debtor and Creditor Remedies, Debtor and Creditor Reorganization, Debtor and Creditor Rights, Debtor and Creditor Workouts, Debtors Rights, Fair Debt Collection Practices Act, International Creditors Rights, Secured Creditors Rights, Unsecured Creditors Rights |
| Elder Law | Age Discrimination, Elder Abuse, Elder Care, Elder Rights |
| Eminent Domain | Condemnation, Inverse Condemnation, Land Annexation, Property Rights |
| Finance | Asset Based Finance, Asset Sales, Commercial Finance, Credit Enhancement, Cross Border Finance, Debt and Equity Finance, Debt Finance, Equity Finance, Eurobonds, Factoring Law, Finance Taxation, Financial Fraud, Financial Fraud Recovery, Financial Institution Bonds, Financial Institution Failures, Financial Institution Insolvency, Financial Institution Regulation, Financial Institution Reorganization, Financial Institutions Law, Financial Institutions Litigation, Financial Institutions Taxation, Financial Restructuring, International Commercial Finance, International Finance, Precious Metals Finance, Private Finance, Secured Finance, Securitization, Structured Finance, Unsecured Finance |
| Franchises and Franchising | Automotive Franchises and Dealerships, Dealership Law, Franchise Arbitration, Franchise Distribution, Franchise Law, Franchise Licensing, Franchise Litigation, Franchise Mediation, Franchise Regulation, Franchise Taxation, Franchise Termination, International Franchising |
| Fraud | Art Fraud, Automobile Fraud, Civil Fraud, Fraud, Identity Theft, Odometer Tampering |
| Guardianship and Conservatorship | Adult Guardianship, Advance Directives, Conservatorship, Dependent Adult Abuse, Elder Guardianship, Guardian Ad Litem, Guardianship, Guardianship Administration, Incompetency Proceedings, Mental Disability Law |
| Investment Law | Asia-Pacific Investment, Capital Markets, Consumer Financial Services, Cross Border Investment, Derivative Products, Emerging Markets, Financial Services Law, Financial Services Regulation, Foreign Investment, Foreign Investment in the United States, Hedge Funds, Institutional Investment Law, International Capital Markets, International Investment, International Venture Capital, Investment Banking Law, Investment Company Law, Investment Fraud, Investment in Eastern Europe, Investment in Latin America, Investment in Russia, Investment Management, Investment Partnerships, Investment Regulation, Mezzanine Finance, Mutual Funds, Political Risk Insurance, Private Equity, Syndication, Trust Investment, Venture Capital |
| Labor and Employment | Affirmative Action, Age Discrimination in Employment, Americans with Disabilities Act, Caregiver Discrimination, Child Labor Law, Civil Service, Collective Bargaining, Confidentiality Agreements, Covenants Not To Compete, Employee Discipline, Employee Drug Testing, Employee Leasing, Employee Privacy, Employee Rights, Employer Intentional Torts, Employer Liability, Employer Rights, Employment Arbitration, Employment at Will, Employment Breach of Contract, Employment Civil Rights, Employment Claims, Employment Class Actions, Employment Contracts, Employment Defense, Employment Disability Discrimination, Employment Discrimination, Employment Law, Employment Litigation, Employment Mediation, Employment Practices Liability Insurance, Employment Rights, Employment Termination, Equal Employment Opportunity Law, Executive Employment Law, Executive Severance Contracts, Executive Transfers, Fair Employment Practices, Fair Labor Standards, Family and Medical Leave Act, Federal Employment Law, Harassment, Human Resources Law, International Employment Contracts, International Labor Law, Labor Antitrust, Labor Arbitration, Labor Law, Labor Legislation, Labor Relations, Labor Strikes, Management Employment Law, Management Labor Law, Minimum Wage Law, National Labor Relations Act, National Origin Discrimination, Negligent Hiring, Noncompete Litigation, Noncompetition and Non-Solicitation, Agreements, Outsourcing, Personnel Policies, Personnel Training, Pregnancy Discrimination, Prevailing Wage Litigation, Public Sector Collective Bargaining, Public Sector Employment Law, Public Sector Labor Relations, Reductions in Force, Restrictive Covenants, Retaliatory Discharge, Security Clearances, Sexual Harassment, Title VII Discrimination, Unfair Labor Practices, Uniformed Services Employment, and Reemployment Rights Act (USERRA), Union Contract Negotiations, Union Elections, Union Labor Law, Union Organization, Wage and Hour Class Actions, Wage and Hour Law, WARN Act, Whistleblower Litigation, Workplace Violence, Wrongful Termination, Wrongful Termination Defense |
| Leases and Leasing | Commercial Landlord and Tenant Law, Commercial Leasing, Evictions, Industrial Leasing, International Leasing, Landlord and Tenant Law, Lease Finance, Lease Terminations, Leasing, Leveraged Leasing, Office Leasing, Rent Control, Retail Leasing, Shopping Center Leasing, Unlawful Detainer |
| Libel, Slander and Defamation | Defamation, Libel and Slander, Libel Defense, Media Libel |
| Litigation | Civil Litigation, Commercial Litigation, Complex and Multi-District Litigation, Complex Litigation, Defense Litigation, E-Discovery, Federal Civil Litigation, Federal Litigation, International Litigation, Long-Arm Litigation, Personal Injury Litigation, Trial Practice, U.S. Supreme Court Litigation |
| Mergers and Acquisitions | Business Acquisitions, Business Divestitures, International Merger Notification, International Mergers and Acquisitions, Leveraged Acquisitions, Leveraged Buyouts, Merger Reorganization, Mergers, Acquisitions and Divestitures, Mergers and Acquisitions Finance, Mergers and Acquisitions Taxation, Premerger Notification, Spin-Offs |
| Mortgage Law | Commercial Mortgages, Foreclosure Defense, Mortgage Banking Law, Mortgage Bankruptcy, Mortgage Finance, Mortgage Foreclosure, Mortgage Insurance, Mortgage Lien Foreclosure, Mortgage Refinancing, Mortgage Securitization, Mortgage Tax, Mortgage Workouts, Secondary Mortgage Market |
| Nonprofit and Charitable Organizations | Charitable Gambling, Charitable Giving, Charitable Limited Partnerships, Charitable Organizations Law, Charitable Trusts and Foundations, Nonprofit Organizations Law, Nonprofit Tax Law, Private Foundations, Public Charities, Tax Exempt Organizations |
| Partnership Law | Family Limited Partnerships, Family Partnerships, Limited Liability Partnerships, Limited Partnerships, Partnership Dissolution, Partnership Formation, Partnership Organization, Partnership Syndication, Partnership Taxation |
| Personal Injury | Accidents, Animal Attacks, Aquatic Injuries, Automobile Accidents and Injuries, Automobile Negligence, Bicycle Accidents, Boating Accidents, Bodily Injury, Brain Injury, Bus Accidents, Carpal Tunnel Syndrome, Catastrophic Injury, Commercial Vehicle Liability, Dog Bites, Electrical Injury, Head Injury, Motor Vehicle Accidents and Injuries, Motorcycle Accidents, Neurolaw, Pedestrian Injuries, Personal Injury Appeals, Product Liability, Severe Burns, Sexual Abuse, Slip and Fall, Spinal Injury, Subway Accidents, Third Party Wrongful Death, Work Place Injury, Whiplash, Wrongful Death |
| Premises Liability | Inadequate Security, Negligent Security, Premises Liability Defense, Premises Security, Private Security Litigation |
| Privacy Law | Information and Privacy, Privacy and Publicity, Privacy Litigation, Right of Privacy, Right of Publicity |
| Probate | Ancillary Probate, International Probate, Probate Administration, Probate Litigation, Probate Taxation |
| Property Law | International Property Law, Personal Property, Personal Property Leasing |
| Real Estate | Adverse Possession, Boundary Disputes, Common Interest Community Law, Community Association Law, Condominium Association Law, Condominium Conversions, Condominium Development, Condominium Law, Condominium Timeshares, Conservation Easements, Conveyancing, Cooperative Housing Association Law, Cooperative Conversions, Cooperative Housing Law, Easements, Historic Conservation Easements, Homeowners Association Law, International Real Estate, Land Acquisitions, Land Sales, Land Trusts, Manufactured Housing Law, Mixed Use Development, Mobile Home Law, Planned Unit Development Law, Property Management, Quiet Title, Real Estate Acquisitions, Real Estate Arbitration, Real Estate Banking Law, Real Estate Bankruptcy, Real Estate Brokerage Law, Real Estate Brokers and Agents Liability, Real Estate Brokers Licensing, Real Estate Brokers Malpractice, Real Estate Brokers Malpractice Defense, Real Estate Collections, Real Estate Contracts, Real Estate Development, Real Estate Errors and Omissions, Real Estate Exchanges, Real Estate Finance, Real Estate Foreclosure, Real Estate Fraud, Real Estate Investment, Real Estate Investment Taxation, Real Estate Investment Trusts, Real Estate Joint Ventures, Real Estate Leasing, Real Estate Litigation, Real Estate Mediation, Real Estate Partnerships, Real Estate Restructuring, Real Estate Sales, Real Estate Secured Lending, Real Estate Securities, Real Estate Settlements, Real Estate Syndication, Real Estate Tax Appeals, Real Estate Tax Assessment, Real Estate Tax Foreclosure, Real Estate Tax Liens, Real Estate Taxation, Real Estate Title, Real Estate Title Examination, Real Estate Title Insurance, Real Estate Trade Association Law, Real Estate Valuation, Real Estate Workouts, Real Property, Real Property Acquisitions, Real Property Development, Real Property Finance, Residential Real Estate, Residential Real Estate Acquisitions, Residential Real Estate Development, Residential Real Estate Finance, Residential Real Estate Foreclosure, Residential Real Estate Sales, Right of Way Easements, Waterfront Development |
| RICO | Civil RICO |
| Torts | Civil Liability, Intentional Torts, Mass Torts, Tort Defense, Tort Liability |
| Trade Secrets | Theft of Trade Secrets, Trade Secret Misappropriation |
| Trusts and Estates | Contested Trusts and Estates, Decedents Estates, Estate Administration, Estate Bankruptcy, Estate Litigation, Estate Planning, Estate Planning for Parents of Handicapped Childre, Estate Planning for the Disabled, Estate Planning for the Elderly, Estate Planning for Unmarried Couples, Estate Settlements, Family Trusts, Family Wealth Transfer, Fiduciary Law, Fiduciary Liability, Fiduciary Litigation, Financial Planning, International Estate Planning, International Trusts, International Trusts and Estates, Living Trusts, Offshore Trusts, Personal Planning, Pet Trusts, Powers of Attorney, Retirement Planning, Special Needs Trusts, Surrogates Court Practice, Trust Administration, Trust and Estate Collections, Trust Law, Trust Litigation, Trust Planning, Unclaimed Property, Wealth Planning, Wealth Preservation |
| Wills | Contested Wills, Will Drafting, Inheritance, Living Wills, Missing Heir Searches, Successions |
---
Jurisdictions
---
Employment History
Attorney

| Law Offices of Frank D. Granato

1981 - 2017
---
Education
Bachelor of Arts

| ST. Mary' s University

1972 - 1976
---
Attorney Rating and Feedback
No Feedback
---
Publications and Presentations
No Publications
---
I verify that I am licensed to practice in the State(s) identified and maintain all necessary insurance.
TYPICAL HOURLY RATE: $400
TYPICAL FIXED FEE: --
TYPICAL CONTINGENCY FEE: --

Orange, California, Orange County
Get a Lawyer Now
Tired of searching?
Anonymously post your legal needs quickly and for free, and lawyers interested in helping you will contact you via email!
GET STARTED