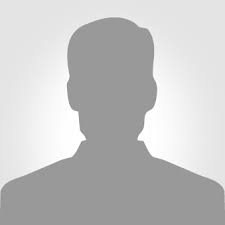 Ira Bornstein
Law Office of Ira J. Bornstein, LLC
Contact Information
720-641-7843, irabornstein@gmail.com
Website
---
Biography
EXPERIENCE HIGHLIGHTS

General Counsel for Born Fitness, LLC
• Draft all necessary documents for a website and an app to be legally compliant and to engage in e-commerce including, but not limited to, terms of use, privacy policy, contest and giveaway rules, data protection, mobile advertising and marketing, etc.
• Insure compliance with the DMCA's safe harbor provisions, COPPA, the Communications Decency Act, the Payment Card Industry Data Security Standard, the ADA, relevant FTC rules, relevant state laws
• Negotiate, draft and review all contracts including, but not limited to, all consulting agreements, independent contractor agreements, NDAs, etc.
• Review and revise all book related contracts
• Handle all intellectual property matters including, but not limited to, trademarks, licensing, etc.
• Protection of the brand including, but not limited to, domain names
• Trade secret protection
• Handling all disputes and litigation matters

Commercial Litigation
• Trials, appeals, arbitrations and mediations throughout the United States
• Supervised and tried complex commercial litigation involving construction, corporate, real estate, contract, environmental, insurance, partnership, employment, intellectual property, oil and gas, business torts, franchising, law firm dissolution, securities, antitrust, stockholder and derivative suits, professional malpractice, class actions and viatical settlements
• Successfully argued before the Supreme Court of the United States one of the seminal Commerce Clause cases of the past quarter century
• Successfully argued the first reported U.S. District Court case holding that organized crime was not an element of a claim under RICO
• Successfully argued the first reported decision by the Colorado Supreme Court regarding the validity of service of process upon the assistant of a registered agent
• Mentored associate attorneys

General Counsel for Gorsuch, Ltd. and its related entities
• Evaluated, and consulted on, the legal ramifications of all business decisions and development and expansion plans with corporate officers and shareholders, the chief financial officer, the controller and other corporate representatives as well as outside accountants
• Managed all intellectual property matters and responsible for protecting the mark
• Negotiated, drafted, reviewed and revised proposed contracts
• Real estate matters-negotiated and reviewed leases, subleases, lease amendments and extensions, reviewed and revised real estate contracts, and handled all closings and disputes with lessees
• Dealt with all employment related issues
• Drafted the terms and conditions of their website
• Oversaw and managed compliance
• Handled employee housing and deed restricted property issues
• Revised incident report forms and similar documents
• Lead counsel on all litigation

LPO Delivery Head
• Coordinated, managed, reviewed and evaluated the work product of over 225 lawyers in India
• Responsible for both internal and external governance
• Mentored and trained my teams of lawyers
• Educated the LPO team about the US legal system
• Strengthened and improved communication between team members
• Was the LPO's senior subject matter expert
• Assisted in marketing Infosys at meetings with both clients and potential clients
• Assisted in improving LPO Academy (Infosys' internal training mechanism for its lawyers)

LEGAL CREDENTIALS

• Rated AV by Martindale Hubbell for over two decades
• Mediator, arbitrator, dispute review board member and expert witness with Construction Dispute Resolution Services, LLC
• Previous CDOT DRB panel member
• Bar Admittances
o 1978, Illinois
o 1978, U.S. District Court, Northern District of Illinois (member of trial bar)
o 1979, U.S. Court of Appeals, Seventh Circuit
o 1984, U.S. Court of Appeals, Sixth Circuit
o 1987, U.S. Supreme Court
o 1998, New York
o 2000, U.S District Court, District of Colorado
o 2001, Colorado
o 2001, U.S. Court of Appeals, Tenth Circuit
o 2004, U.S. District Court, District of Nebraska
o 2006, U.S. District Court, Central District of Illinois

REPORTED CASES

• Bendix Autolite Corp. v. Midwesco Enterprises, Inc., 486 U.S. 888 (1988), 820 F.2d 186 (6th Cir. 1987)
• Kiewit Construction Co. v. Capital Electric Construction Co., Inc., 2005 WL 2563042 (D.Neb. 2005)
• Stuart Park Associates Ltd. Partnership v. Ameritech Pension Trust, 51 F.3d 1319 (7th Cir. 1995), 846 F.Supp. 701 (N.D.Ill. 1994)
• Simon v. Pay Tel Management, Inc., 952 F.2d 1398 (7th Cir. 1992), 782 F.Supp. 1219 (N.D.Ill. 1989)
• Rand v. Monsanto, 926 F.2d 596 (7th Cir. 1991)
• Farnham v. Windle, 918 F.2d 47 (7th Cir. 1990), 1989 WL 118270 (N.D.Ill. 1989)
• Dovenmuehle v. Gilldorn Mortgage Midwest Corp., 871 F.2d 697 (7th Cir. 1989), 670 F.Supp. 795 (N.D. Ill. 1987)
• Real Estate Group, Inc. v. Sargent, 684 F.Supp. 1445 (N.D.Ill. 1988)
• Barnett v. Iberia Air Lines of Spain, 660 F.Supp. 1148 (N.D.Ill. 1987)
• Teamsters Local 282 Pension Trust Fund v. Angelos, 649 F.Supp. 1242 (N.D.Ill. 1986), 624 F.Supp. 659 (N.D.Ill. 1985)
• ECC Computer Centers of Illinois, Inc. v. Entre Computer Centers, Inc., 597 F.Supp. 1182 (N.D.Ill. 1984)
• Appeal of U.I.P. Engineered Products Corp., 43 B.R. 480 (N.D.Ill. 1984)
• Dahl v. English, 578 F.Supp. 17 (N.D.Ill. 1983)
• Katsaros v. Cody, 568 F.Supp. 360 (E.D.N.Y. 1983)
• Parnes v. Heinold Commodities, Inc., 548 F.Supp. 20 (N.D.Ill. 1982), 487 F.Supp. 645 (N.D.Ill. 1980)
• Goodman Associates, LLC v. WP Mountain Properties, LLC, 222 P. 3d 310 (Colo. 2010)
• CLPF-Parkridge One, L.P. v. Swinerton Builders, 105 P.3d 658 (Colo. 2005)
• In re Estate of DeWitt, 54 P.3d 849 (Colo. 2002)
• CLPF-Parkridge One, L.P. v. Swinerton Builders, 2007 WL 2493907 (Colo.App.)
• Benjamin v. Cablevision Programming Investments, 114 Ill.2d 150 (1986)
• Ideal Tool and Manufacturing Co. v. One Three Six, Inc., 289 Ill.App.3d 773 (1997)
• Midwesco-Paschen Joint Venture v. IMO Industries, Inc., 265 Ill.App.3d 654 (1994)
• Niemoth v. Kohls, 171 Ill.App.3d 54 (1988)
• Board of Education of Aptakisic-Tripp School Dist. No. 102 v. Lake County, 156 Ill.App.3d 1064 (1987)
• Jones v. Eagle II, 99 Ill.App.3d 64 (1981)
• Business Development Services, Inc. v. Field Container Corp., 96 Ill.App.3d 834 (1981)

AWARDS

Acquisition International 2015 Legal Awards awarded the Law Firm of Ira J. Bornstein, LLC the title of Best for Complex Commercial Litigation-Colorado.

PUBLICATIONS

"Longevity of LPOs." Global Business Magazine Aug. 2011: 4-5.

"Sanitary Landfill Permits in Illinois: State Preemption of Home Rule Zoning Powers," 8 Loy. U. Chi. L.J. 353 (1976-1977).

SPEAKING ENGAGEMENTS

One of the speakers teaching the master class "Insights Into International Arbitration" at the Global Legal ConfEx in New York City on Oct. 27, 2015.
---
Areas of Law and Practice
| Areas of Law | Areas of Practice |
| --- | --- |
| Alternative Dispute Resolution | Arbitration, Collaborative Law, International Arbitration, International Dispute Resolution, International Mediation, Mediation |
| Antitrust and Trade Regulation | Antitrust, Antitrust Class Actions, Competition, Deceptive Trade Practices |
| Appellate Practice | Civil Appeals |
| Business Law | Business Arbitration, Business Associations Law, Business Cooperatives, Business Crimes, Business Development, Business Dissolutions, Business Enterprises, Business Estate Planning, Business Formation, Business Fraud, Business Litigation, Business Mediation, Business Organization, Business Planning, Business Regulation, Business Reorganization, Business Start-Ups, Business Succession Planning, Business Successions, Business Syndication, Business Taxation, Business Torts, Business Transactions, Business Transfers, Business Trusts, Business Valuation, Buy-Sell Agreements, Buying and Selling of Businesses, Closely Held Business Estate Planning, Closely Held Business Law, Closely Held Business Taxation, Complex Business Litigation, Cooperative Taxation, Emerging Business Law, Emerging Growth Companies, Entrepreneurial Business Law, Family Business Law, Family Business Mediation, Family Business Successions, International Business Law, International Joint Ventures, Joint Ventures, Limited Liability Company Law, Minority Business Law, Pass-Through Entities, Private Business Law, Privatization, Professional Practices, Small Business Law, Sole Proprietorships, Strategic Alliances, Trade and Professional Associations, Trade Association Law |
| Class Actions | Class Action Defense, Class Action Prosecution |
| Commercial Law | Commercial Arbitration, Commercial Bad Faith, Commercial Constitutional Law, Commercial Fraud, Commercial Liability, Commercial Litigation, Commercial Mediation, Commercial Torts, Commercial Transactions, Commercial Transfers, Complex Commercial Litigation, International Commercial Arbitration, International Commercial Law, International Sale of Goods, Negotiable Instruments, Retail Liability, Sale of Goods, Secured Transactions, Uniform Commercial Code, Warehousing |
| Commercial Real Estate | Commercial Real Estate Contracts, Commercial Real Estate Foreclosure, Commercial Real Estate Litigation |
| Commodities | Commodities Arbitration, Commodities Fraud |
| Computers and Software | Computer Contracts, Computer Fraud, Computer Law, Computer Security, Computer Software Law, Computer Technology, Data Protection, Information Technology, Information Technology Contracts, Information Technology Licensing, International Computer Law, Software Copyright, Software Licensing, Software Protection, Software Publishing Technology |
| Constitutional Law | Fifth Amendment Law, First Amendment Law, Fourth Amendment Law, Freedom of Information, Freedom of Religion, Media and First Amendment |
| Construction Law | Architectural Law, Construction and Design Law, Construction and Surety Law, Construction Arbitration, Construction Claims, Construction Contracts, Construction Defects, Construction Equipment Liability, Construction Insurance, Construction Insurance Defense, Construction Labor Law, Construction Liability, Construction Liens, Construction Litigation, Construction Mediation, Construction Products Liability, Construction Safety, Construction Workouts, Contractor Performance Bonds, Contractors Liability, Environmental Construction Law, International Construction Contracts, International Construction Law, Materialmens Liens, Mechanics Liens, Public Construction Law, Public Works, Roof Industry Liability, Scaffolding Liability, Structural Work Act |
| Consumer Law | Consumer Arbitration, Consumer Class Actions, Consumer Collections, Consumer Fraud, Consumer Litigation, Consumer Protection, Consumer Rights, Fair Credit Reporting Act |
| Contracts | Contract Drafting, Commercial Contracts, Contract Fraud, Contract Litigation, International Commercial Contracts, International Contracts |
| Copyrights | Copyright Infringement, Copyright Licensing, Copyright Litigation, Copyright Protection, Copyright Registration, International Copyright Law, Internet Copyright Law |
| Corporate Law | Closely Held Corporations, Corporate Banking Law, Corporate Commercial Law, Corporate Contracts, Corporate Control Contests, Corporate Dissolutions, Corporate Ethics, Corporate Fiduciary Law, Corporate Formation, Corporate Governance, Corporate Insurance, Corporate Insurance Defense, Corporate Investigations, Corporate Litigation, Corporate Organization, Corporate Partnerships, Corporate Planning, Corporate Real Estate, Corporate Reorganization, Corporate Successions, Corporate Workouts, Family Corporations, Incorporation, International Corporate Law, Nonprofit Corporations, Offshore Corporations, Professional Corporations, Proxy Contests, Public Corporations, S Corporations, Small Business Corporations |
| Debtor and Creditor | Creditors Rights, Debtor and Creditor Collections, Debtor and Creditor Remedies, Debtors Rights, Fair Debt Collection Practices Act |
| Employee Benefits | Deferred Compensation, Employee Benefits Litigation, Employee Compensation, Equity Compensation |
| Energy | Alternative Energy, Cogeneration |
| Entertainment Law | Artists Rights, Entertainment Contracts, Entertainment Liability, Entertainment Litigation, Interactive Multimedia Law, Multimedia Law |
| Environmental Law | Environmental Arbitration, Environmental Cleanup, Environmental Compliance, Environmental Contamination, Environmental Dispute Resolution, Environmental Liability, Environmental Litigation, Environmental Mediation, Landslides and Subsidence, Sick Building Syndrome, Superfund |
| Franchises and Franchising | Franchise Arbitration, Franchise Law, Franchise Litigation, Franchise Mediation |
| Fraud | Civil Fraud, Fraud |
| Government Contracts | Defense Contract Fraud, Government Contract Arbitration, Government Contract Fraud |
| Health Care | Health Information Technology, Telemedicine |
| Insurance | General Liability, Indemnity, Malpractice, Insurance Arbitration, Insurance Bad Faith, Insurance Litigation, Insurance Mediation, Reinsurance Arbitration, Reinsurance Mediation, Surety Bonds |
| Insurance Defense | Commercial Insurance Defense, Extra Contractual Insurance Defense, First and Third Party Insurance Defense, First Party Insurance Defense, General Liability Defense, Insurance Bad Faith Defense, Insurance Coverage Defense, Property Damage Defense, Surety Defense |
| Intellectual Property | Brand Management, Electronic Intellectual Property, Intellectual Property Enforcement, Intellectual Property Infringement, Intellectual Property Licensing, Intellectual Property Litigation, Intellectual Property Rights, International Intellectual Property, Internet Intellectual Property, New Media Law, Piracy, Proprietary Rights, Protection of Personality |
| International Law | Hague Convention Proceedings, International Treaty Law |
| Internet Law | Content Licensing, Cybersquatting, Digital Signatures, Domain Name Infringement, E-Commerce, Internet Insurance, Internet Liability, Internet Licensing, Internet Litigation |
| Investment Law | International Venture Capital, Investment Fraud, Venture Capital |
| Labor and Employment | Americans with Disabilities Act, Confidentiality Agreements, Covenants Not To Compete, Employment Arbitration, Employment at Will, Employment Breach of Contract, Employment Class Actions, Employment Contracts, Employment Defense, Employment Litigation, Employment Mediation, Employment Termination, Negligent Hiring, Noncompete Litigation, Noncompetition and Non-Solicitation, Outsourcing, Restrictive Covenants, Wrongful Termination, Wrongful Termination Defense |
| Leases and Leasing | Commercial Landlord and Tenant Law, Commercial Leasing, Landlord and Tenant Law, Lease Terminations, Retail Leasing |
| Legal Ethics and Professional Responsibility | Attorney Errors and Omissions, Attorney Fee Disputes |
| Legal Malpractice | Legal Malpractice Defense, Legal Professional Liability |
| Libel, Slander and Defamation | Defamation, Libel and Slander, Libel Defense, Media Libel |
| Litigation | Civil Litigation, Commercial Litigation, Complex and Multi-District Litigation, Complex Litigation, Defense Litigation, E-Discovery, Federal Civil Litigation, Federal Litigation, International Litigation, Long-Arm Litigation, Trial Practice, U.S. Supreme Court Litigation |
| Media Law | Publishing Contracts |
| Mortgage Law | Commercial Mortgages, Foreclosure Defense, Mortgage Foreclosure |
| Natural Resources | Oil and Gas Arbitration, Oil and Gas Litigation |
| Partnership Law | Family Limited Partnerships, Family Partnerships, Limited Liability Partnerships, Limited Partnerships, Partnership Dissolution, Partnership Formation |
| Premises Liability | Inadequate Security, Negligent Security |
| Privacy Law | Information and Privacy, Privacy and Publicity, Privacy Litigation, Right of Privacy, Right of Publicity |
| Professional Liability | Accountants Liability, Accountants Malpractice, Agents and Brokers Errors andOmissions, Agents and Brokers Liability, Appraisers Liability, Architects and Engineers Errors and Omissions, Architects and Engineers Liability, Architects and Engineers Malpractice, Design Professionals Errors and Omissions, Design Professionals Liability, Design Professionals Malpractice, Directors and Officers Errors and Omissions, Directors and Officers Insurance Coverage, Directors and Officers Liability, Professional Conduct, Professional Errors and Omissions, Professional Indemnity, Professional Liability Defense, Professional Liability Insurance Coverage, Professional Malpractice, Professional Negligence, Surveyors Malpractice |
| Property Law | Personal Property |
| Real Estate | Adverse Possession, Boundary Disputes, Easements, Real Estate Arbitration, Real Estate Brokers and Agents Liability, Real Estate Contracts, Real Estate Fraud, Real Estate Leasing, Real Estate Litigation, Real Estate Mediation, Real Estate Title Examination, Real Estate Title Insurance, Residential Real Estate Acquisitions, Residential Real Estate Sales, Right of Way Easements |
| Resorts and Leisure | Hotel Liability, Restaurant Liability, Ski Area Liability |
| RICO | Civil RICO |
| Securities Law | Blue Sky Law, FINRA Arbitration, Securities Arbitration, Securities Class Actions, Securities Fraud, Securities Fraud Arbitration, Securities Fraud Class Actions, Securities Litigation, Shareholder Derivative Actions, Shareholder Disputes |
| Technology and Science | Internet Technology, Technical Litigation, Technology Law, Technology Licensing, Technology Protection |
| Torts | Civil Liability, Intentional Torts, Tort Liability |
| Trade Secrets | Theft of Trade Secrets, Trade Secret Misappropriation |
| Trademarks | Counterfeiting, International Trademarks, Internet Trademarks, Lanham Act, Service Marks, Trade Dress, Trade Names, Trademark Arbitration, Trademark Infringement, Trademark Licensing, Trademark Litigation, Trademark Protection, Trademark Registration |
| Zoning, Planning and Land Use | Land Use Litigation |
---
Jurisdictions
Colorado, Illinois, New York
---
Employment History
Owner

| Law Office of Ira J Bornstein LLC

2013 - 2016

General Counsel

| Born Fitness LLC

2013 - 2016

Attorney

| Goulart and Associates

2012 - 2013

Firm merged/Sold

Delivery Head

| Infosys Technologies Limited LPO

2009 - 2011

Of Counsel

| Martin Lubitz and Hyman

2007 - 2009

General Counsel

| Gorsuch Ltd.

2007 - 2009

Of Counsel

| Kutak Rock LLP

2001 - 2007

Partner

| Cortez Macaulay Bernhardt and Schuetze LLC

2000 - 2001

Firm Dissolved

Partner

| Boutique Litigation Law Firms in Chicago

1978 - 2000
---
Education
Juris Doctor

| Loyola University of Chicago School of Law

1975 - 1978

Loyola Law Journal

Bachelor of Arts

| University of Colorado at Boulder

1972 - 1975

Graduated magna cum laude and with distinction.
---
Attorney Rating and Feedback
No Feedback
---
Publications and Presentations
No Publications
---
I verify that I am licensed to practice in the State(s) identified and maintain all necessary insurance.
TYPICAL HOURLY RATE: $400
TYPICAL FIXED FEE: $800
TYPICAL CONTINGENCY FEE: 33%

Arvada, Colorado, Jefferson County
Get a Lawyer Now
Tired of searching?
Anonymously post your legal needs quickly and for free, and lawyers interested in helping you will contact you via email!
GET STARTED