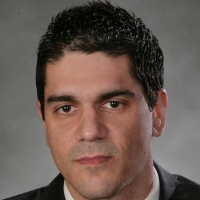 Jackson Phillips
CEO
Law Offices of Jackson Phillips, Esquire, LLC
Contact Information
800-676-8652, jp@jacksonphillipsesq.com
Website
---
Biography
When I go into the courthouse, I see more cliques than you'd find in your typical Freshman lunch in high school. I see the District Attorney laughing with a defense attorney about a missed pass in last night's Eagles game. A particularly senior and well-respected attorney shuffles down the floor and the young associates fall over their own shoelaces in an attempt to make smalltalk. The front security guard is brandishing a nearly lethal attitude, making people feel like complete imbeciles because they didn't know that their shoes had to be removed before going through the metal detector. An attorney walks in and shows his bar card and the security guard is laughing and joking with the attorney with a toothy smile stretching from one side of her mouth to the other. It doesn't take a rocket scientist to see that it is a small bar and that many lawyers and courthouse personnel want to be in the "in" clique more than they want to leave it on the line, and do whatever it takes, toeing the line but never crossing it, to make sure their client kicks ass and wins his or her case. I've been a member of the Delaware Bar since 2013 but I've never been in the clique, never gone to the cocktail hour, and never sucked up for status. When I enter the courtroom, I have one goal and one ambition. I want to make you win your case, and nothing else matters. If I have to burn a bridge, I'll deal with tomorrow tomorrow. But I'll never forget who pays me. And they will have my absolute loyalty, under the law.

At opening, my top priority was having prices lower than my competitors and a more client-centered approach than my competition. I had also never managed a business before, and these policies threatened to put me out of business before I could establish myself. Today, I have more traditional rates, but I have still saved room for a healthy dose of pro bono representation and charitable donations.

Even with the price increase, I am proud to say that JPLaw still donates 10% of all profits to either the American Foundation for Suicide Prevention or the Brain and Behavior Research Foundation. I didn't want to stop there, so I pledge on behalf of my company that 1 out of every 10 clients will be an indigent client who I represent on a pro bono basis.

I now have three traditional pricing plans. I have eliminated the payment plan as not being economically viable for a new business. The difference between the 3 plans has to do with how much of a retainer you can afford. The higher the retainer, the more secure I feel that I will get my promised money, and I will be willing to charge less per hour. If you are unable to put down a retainer, I will charge a high hourly rate because I have no payment security.

I am excited to introduce our new mega consultation for a bargain price of $100, payable by cash, credit card, or check at the consultation. This is more than the half-assed consultation many attorneys give. For one thing, I show up at your house 1 week before the mega consultation and I take copies of all papers you own concerning the case and then go to the courthouse for the rest. I spend as much as 5 or 6 hours during the week reading about your case so that when I walk in the door for the 2-hour mega consultation, we see eye to eye and speak each other's languages.

The mega consultation includes a specific reminder about the respective roles of the attorney and the client, a course on social media best practices, the identification of every form and information request that will appear in the case, and I help the client get started. I also show the client the expectations map so they can see exactly how the case is likely to proceed. Finally, I go over my retainers in great depth and answer questions. A client really is way ahead of the pack if she is armed with a mega consultation.

My 3 pricing plans are this:
Pay a replenishing Retainer of $4,000 and the case will be billed at $75.00
Pay a replenishing Retainer of $2,000 and the case will be billed at $125.00
Pay a replenishing Retainer of $1,000 and the case will be billed at $175.00
Under no circumstances will we work an hour that has not been prepaid. All clients are encouraged to take the first deal as it is the best deal we know of in the Tri-State area.
---
Areas of Law and Practice
| Areas of Law | Areas of Practice |
| --- | --- |
| Administrative Law | Administrative Adjudications, Administrative Agency Practice, Administrative Hearings and Appeals, Administrative Litigation, Federal Administrative Law, Judicial Review, Professional Licensing, Professional Licensing Regulation, Public Law |
| Admiralty and Maritime Law | Admiralty Law, Boat Manufacturing Liability, Carriage of Goods by Sea, Charter Parties, Charter Party Arbitration, Cruise Ship Injuries, Diving and Offshore Injuries, Inland Marine Insurance, Inland Marine Law, International Maritime Law, Jones Act, Longshore and Harbor Workers Compensation Act, Marine Cargo, Marine Environmental Law, Marine Insurance, Marine Insurance Defense, Marine Insurance Salvage, Marine Law, Marine Liability, Marine Oil Spills, Marine Pollution, Marine Salvage Rights, Marine Subrogation, Maritime Accidents, Maritime Administrative Law, Maritime Arbitration, Maritime Commercial Law, Maritime Contracts, Maritime Criminal Law, Maritime Finance, Maritime Law, Maritime Liens, Maritime Negligence, Maritime Personal Injury, Maritime Products Liability, Maritime Property Damage, Maritime Regulation, Recreational Boating Law, Seamens Claims, Ship Documentation, Ship Finance, Ship Foreclosure, Ship Registration, Ship Sales and Mortgages, Shipbuilding and Repair, Shipping, Shipping Regulation, Shipyard Litigation |
| Advertising and Marketing | Advertising Law, Direct Marketing, False Advertising, International Marketing, Marketing Law, Multi-Level Marketing, Outdoor Advertising, Promotion Law, Sponsorship Law, Telemarketing Fraud, Telemarketing Law |
| Agency and Distributorships | Dealer and Distributor Termination, Distribution, Distribution Agreements, International Distribution |
| Agricultural Law | Aerial Chemical Application, Agribusiness, Agricultural Bankruptcy, Agricultural Cooperatives, Agricultural Credit, Agricultural Creditors Rights, Agricultural Employment, Agricultural Finance, Agricultural Litigation, Agricultural Tort Claims, Crop Damage, Farm and Ranch Law, Farm Equipment Liability, Food and Agriculture, Food Distribution, Food Labeling and Inspection, Food Processing, Irrigation Law, Livestock Law, Migrant and Seasonal Worker Protection Act (MSPA), Perishable Agricultural Commodities Act (PACA), Plant Variety Protection, Seed Law, Stray Voltage Litigation, Winery Law |
| Alcoholic Beverage Law | Alcoholic Beverage Control, Dram Shop Liability, Liquor Liability, Liquor Licensing, Local Liquor Options |
| Alternative Dispute Resolution | Arbitration, Collaborative Law, International Arbitration, International Dispute Resolution, International Mediation, Mediation |
| Animal Law | Animal Rights, Animal Welfare, Canine Law, Equine Law, Police Canine Law, Veterinary Law, Veterinary Malpractice |
| Antitrust and Trade Regulation | Antiboycott Compliance, Antitrust, Antitrust Class Actions, Business Combinations, Competition, Deceptive Trade Practices, International Antitrust, Price-Fixing, Trade Regulation, Unfair Trade |
| Appellate Practice | Civil Appeals, Criminal Appeals |
| Aviation and Aerospace | Aeronautical Regulation, Aerospace Contract Fraud, Aerospace Contracts, Aerospace Law, Aircraft Acquisitions, Aircraft Finance and Leasing, Aircraft Sales, Aircraft Tax Free Exchanges, Aircraft Title, Airline Labor Law, Airline Regulation, Airplane Crash Litigation, Airport Finance and Development, Airport Law, Airport Privatization, Airport Regulation, Aviation Accidents, Aviation Defense, Aviation Insurance, Aviation Law, Aviation Liability, Aviation Litigation, Aviation Products Liability, Aviation Regulation, Aviation Tax, Federal Aviation Licenses, Helicopter Crash Litigation, International Aviation Law, Space Law |
| Banking Law | ATM Networks, Bank Collections, Bank Directors and Officers Liability, Bank Failures, Bank Foreclosures, Bank Fraud, Bank Holding Company Law, Bank Holding Company Regulation, Bank Insolvency, Bank Mergers and Acquisitions, Banking Antitrust, Banking Litigation, Banking Regulation, Check Fraud, Commercial Banking, Commercial Credit, Commercial Loans, Consumer Banking, Consumer Loans, Credit Card Law, Credit Finance, Credit Fraud, Credit Insurance, Credit Law, Credit Union Law, Currency Law, Electronic Banking, Escrow Agent Liability, Escrow Law, Exchange Control, Fair Lending, Financial Law, Foreign Exchange, Interest and Usury, International Banking Law, International Loans, Lender Law, Lender Liability, Lender Regulation, Lenders Rights, Letters of Credit, Loan Restructuring, Loan Syndication, Loan Workouts, Loans, Merchant Banking, Offshore Banking, Savings and Loan Failures, Savings and Loan Fraud, Savings and Loan Law, Savings and Loan Liquidation, Savings and Loan Regulation, Secured Lending, Thrift Institution Failures, Thrift Institution Regulation, Thrift Institutions Law, Trade and Professional Associations, Trade Association Law, Truth in Lending |
| Bankruptcy | Bankruptcy Arbitration, Bankruptcy Chapter 7, Bankruptcy Chapter 11, Bankruptcy Chapter 12, Bankruptcy Chapter 13, Bankruptcy Collections, Bankruptcy Fraud, Bankruptcy Litigation, Bankruptcy Mediation, Bankruptcy Reorganization, Bankruptcy Taxation, Bankruptcy Trustees Rights, Commercial Bankruptcy, Commercial Foreclosure, Commercial Insolvency, Commercial Recovery, Commercial Workouts, Consumer Bankruptcy, Creditor Bankruptcy, Debt Relief, Debtor Bankruptcy, Foreclosures, Fraudulent Conveyance, Insolvency, International Bankruptcy, International Insolvency, Liquidations, Out of Court Debt Restructuring, Personal Bankruptcy, Pre-Bankruptcy Workouts, Receivership, Repossessions, Workouts, Workouts Taxation |
| Biotechnology | Biochemical Technology, Biomedical Technology, Biotechnology Licensing, Enzymology, Genetics, Immunology, Microbiology |
| Business Law | Business Arbitration, Business Associations Law, Business Cooperatives, Business Crimes, Business Development, Business Dissolutions, Business Enterprises, Business Estate Planning, Business Formation, Business Fraud, Business Litigation, Business Mediation, Business Organization, Business Planning, Business Regulation, Business Reorganization, Business Start-Ups, Business Succession Planning, Business Successions, Business Syndication, Business Taxation, Business Torts, Business Transactions, Business Transfers, Business Trusts, Business Valuation, Buy-Sell Agreements, Buying and Selling of Businesses, Closely Held Business Estate Planning, Closely Held Business Law, Closely Held Business Taxation, Complex Business Litigation, Cooperative Taxation, Emerging Business Law, Emerging Growth Companies, Entrepreneurial Business Law, Family Business Law, Family Business Mediation, Family Business Successions, International Business Law, International Joint Ventures, Joint Ventures, Limited Liability Company Law, Minority Business Law, Pass-Through Entities, Private Business Law, Privatization, Professional Practices, Small Business Law, Sole Proprietorships, Strategic Alliances, Trade and Professional Associations, Trade Association Law |
| Casinos and Gambling | Casino Law, Gaming Law, Gaming Licensing, Internet Gaming Law, Lottery Law, Pari-Mutuel Racing, Riverboat Gaming Law, Sweepstakes |
| Civil Rights | Civil Liberties, Civil Rights Defense, Civil Rights Section 1983, Disability Discrimination, Disabled Access, Disabled Rights, Discrimination, Gay and Lesbian Rights, Handicapped Rights, Human Rights, International Human Rights, Personal Rights, Prisoners Rights, Prisoners Rights Class Actions, Public Interest Law, Race Discrimination, Reproductive Rights, Sex Discrimination, Womens Rights |
| Class Actions | Class Action Defense, Class Action Prosecution |
| Commercial Law | Commercial Arbitration, Commercial Bad Faith, Commercial Constitutional Law, Commercial Crimes, Commercial Fraud, Commercial Liability, Commercial Litigation, Commercial Mediation, Commercial Torts, Commercial Transactions, Commercial Transfers, Commercial Trusts, Complex Commercial Litigation, International Commercial Arbitration, International Commercial Law, International Sale of Goods, Negotiable Instruments, Retail Liability, Sale of Goods, Secured Transactions, Uniform Commercial Code, Warehousing |
| Commercial Real Estate | Commercial Conveyancing, Commercial Real Estate Acquisitions, Commercial Real Estate Bankruptcy, Commercial Real Estate Contracts, Commercial Real Estate Development, Commercial Real Estate Finance, Commercial Real Estate Foreclosure, Commercial Real Estate Litigation, Commercial Real Estate Sales, Commercial Real Estate Syndication, Commercial Real Estate Workouts, Industrial Real Estate Law, Retail Development, Shopping Center Acquisitions, Shopping Center Development, Shopping Center Law |
| Commodities | Commodities Arbitration, Commodities Finance, Commodities Fraud, Commodities Futures, Commodities Regulation |
| Communications and Media | Broadcast Applications, Broadcast Licensing, Broadcast Production and Distribution, Broadcast Radio, Broadcast Regulation, Broadcast Station Transfers, Broadcast Television, Broadcasting Law, Cable Communications, Cable Franchising, Cable Programming, Cable TV, Cellular Communications, Cellular Fraud, Cellular Radio, Cellular Telephone, Communications Common Carrier, Communications Finance, Communications Law, Digital Communications, FCC Licensing, FCC Regulation, International Communications Law, International Telecommunications Law, Mass Media Law, Public Broadcasting, Radio Common Carrier, Satellite Communications, Telecommunications Competition, Telecommunications Contracts, Telecommunications Finance, Telecommunications Law, Telecommunications Leasing, Telecommunications Licensing, Telecommunications Regulation, Wireless Communications |
| Computers and Software | Computer Contracts, Computer Crime, Computer Fraud, Computer Law, Computer Security, Computer Software Law, Computer Technology, Data Protection, Information Technology, Information Technology Contracts, Information Technology Licensing, International Computer Law, Software Copyright, Software Licensing, Software Protection, Software Publishing Technology |
| Constitutional Law | Fifth Amendment Law, First Amendment Law, Fourth Amendment Law, Freedom of Information, Freedom of Religion, Media and First Amendment |
| Construction Law | Architectural Law, Construction Accidents, Construction and Design Law, Construction and Surety Law, Construction Arbitration, Construction Claims, Construction Contracts, Construction Defects, Construction Equipment Liability, Construction Finance, Construction Insurance, Construction Insurance Defense, Construction Labor Law, Construction Liability, Construction Liens, Construction Litigation, Construction Mediation, Construction Products Liability, Construction Safety, Construction Workouts, Contractor Performance Bonds, Contractors Liability, Environmental Construction Law, International Construction Contracts, International Construction Law, Materialmens Liens, Mechanics Liens, Public Construction Law, Public Works, Roof Industry Liability, Scaffolding Liability, Structural Work Act |
| Consumer Law | Consumer Arbitration, Consumer Class Actions, Consumer Collections, Consumer Credit, Consumer Credit Compliance, Consumer Finance, Consumer Fraud, Consumer Litigation, Consumer Protection, Consumer Rights, Fair Credit Reporting Act |
| Contracts | Contract Drafting, Commercial Contracts, Contract Fraud, Contract Litigation, International Commercial Contracts, International Contracts |
| Copyrights | Copyright Infringement, Copyright Licensing, Copyright Litigation, Copyright Prosecution, Copyright Protection, Copyright Registration, International Copyright Law, Internet Copyright Law |
| Corporate Law | Closely Held Corporations, Corporate Banking Law, Corporate Commercial Law, Corporate Contracts, Corporate Control Contests, Corporate Criminal Law, Corporate Dissolutions, Corporate Ethics, Corporate Fiduciary Law, Corporate Finance, Corporate Formation, Corporate Governance, Corporate Income Tax, Corporate Insurance, Corporate Insurance Defense, Corporate Investigations, Corporate Litigation, Corporate Organization, Corporate Partnerships, Corporate Planning, Corporate Real Estate, Corporate Reorganization, Corporate Successions, Corporate Tax Controversies, Corporate Tax Planning, Corporate Taxation, Corporate Trusts, Corporate Workouts, Family Corporations, Foreign Sales Corporations, Hostile Takeovers, Incorporation, International Corporate Finance, International Corporate Law, International Corporate Taxation, Nonprofit Corporations, Offshore Corporations, Professional Corporations, Proxy Contests, Public Corporations, S Corporations, Small Business Corporations, Takeovers, Tender Offers, Transfer Pricing |
| Criminal Law | Assault and Battery, Bribery, Burglary, Capital Offenses, Civil Forfeiture, Crime Victims Compensation, Criminal Antitrust, Criminal Appeals, Criminal Conspiracy, Criminal Defense, Criminal Forfeiture, Criminal Fraud, Criminal Investigation, Criminal Prosecution, Death Penalty, Drivers License Suspension, Driving While Intoxicated, DUI/DWI, Electronic Surveillance, Expungements, Extortion, Extradition, Federal Criminal Law, Felonies, Forensic Accounting, Forensic DNA, Forensic Medicine, Forensic Science, Forgery, Grand Jury Practice, Habeas Corpus, Hit and Run, Homicide, International Criminal Law, International Extradition, Mail Fraud, Malicious Prosecution, Manslaughter, Misdemeanors, Money Laundering, Murder, Parole and Probation, Post-Conviction Remedies, Search and Seizure, Sex Crimes, Sexual Assault, Shoplifting, Stalking, Theft, Traffic Violations, Vehicular Homicide, Victims Rights, Weapons Charges, White Collar Law, Wire Fraud, Wiretapping, Drug Offenses, Domestic Violence |
| Debtor and Creditor | Creditors Rights, Creditors Rights in Bankruptcy, Debtor and Creditor Collections, Debtor and Creditor Remedies, Debtor and Creditor Reorganization, Debtor and Creditor Rights, Debtor and Creditor Workouts, Debtors Rights, Fair Debt Collection Practices Act, International Creditors Rights, Secured Creditors Rights, Unsecured Creditors Rights |
| Education Law | Academic Employment, Charter School Law, College and University Law, Educational Testing, Federal Education Grants, Fraternity Liability, Independent School Law, Private Education Law, Public School Law, School Board Defense, School Board Liability, School Desegregation, School District Liability, School Equal Protection, School Law, School Tenure, Special Education, Student Discipline, Student Loans, Teachers Credentials, Title IX Discrimination, University Finance |
| Elder Law | Age Discrimination, Elder Abuse, Elder Care, Elder Rights |
| Election, Campaign and Political Law | Administrative Lobbying, Campaign Ethics, Election and Campaign Finance, Election Law, Executive Lobbying, Legislative Lobbying, Legislative Redistricting, Lobbying, Voting Rights |
| Eminent Domain | Condemnation, Inverse Condemnation, Land Annexation, Property Rights |
| Employee Benefits | Cash Balance Plans, COBRA, Deferred Compensation, Disability Benefits, Employee Benefit Taxation, Employee Benefit Trusts, Employee Benefits Litigation, Employee Compensation, Employee Stock Ownership Plans, Employee Stock Ownership Trusts, Equity Compensation, ERISA, ERISA Class Actions, ERISA Collections, ERISA Compliance, ERISA Litigation, Executive Compensation, Executive Compensation Taxation, Flexible Benefit Plans, Fringe Benefits, Health Benefits, Multi-Employer Benefits, Multi-Employer Pensions, Non-Qualified Benefits, Pension and Profit Sharing Plans, Pension Fund Investments, Pension Plans, Pension Taxation, Profit Sharing, Public Employee Retirement, Public Pension Plans, Qualified Retirement Plans, Retirement Benefit Plans, Taft-Hartley Plans, Unemployment Compensation, Unemployment Compensation Taxation, 401(k) Plans |
| Energy | Alternative Energy, Cogeneration, Electric Power, Electric Power Joint Ventures, Energy Acquisitions, Energy Competition, Energy Conservation, Energy Contracts, Energy Deregulation, Energy Facility Siting, Energy Finance, Energy Marketing, Energy Project Development, Energy Regulation, Federal Energy Regulation, Hydroelectricity, Hydroelectricity Licensing, Independent Power, International Energy Law, North American Energy Trade, Nuclear Energy, Power Pooling Contracts, Renewable Energy, Wholesale Power Contracts, Wind Energy |
| Entertainment Law | Art Law, Artists Rights, Cultural Property, Entertainment Contracts, Entertainment Finance, Entertainment Liability, Entertainment Litigation, Entertainment Syndication, Fine Arts, Interactive Multimedia Law, Motion Picture Finance, Motion Picture Production and, Distribution, Motion Pictures and Television, Multimedia Law, Museum Law, Music Copyright, Music Law, Music Licensing, Music Publishing, Theater Law, Video Law |
| Environmental Law | Air Pollution, Air Quality, Brownfields Redevelopment, California Environmental Quality Act (CEQA), Chemical Regulation, Clean Air Act, Clean Water Act, Climate Change, Coastal Environmental Law, Earth Movement, Endangered Species, Environmental Administrative Law, Environmental Arbitration, Environmental Auditing, Environmental Bankruptcy, Environmental Business Law, Environmental Class Actions, Environmental Cleanup, Environmental Compliance, Environmental Contamination, Environmental Corporate Law, Environmental Cost Recovery, Environmental Criminal Defense, Environmental Criminal Law, Environmental Diseases, Environmental Dispute Resolution, Environmental Due Diligence, Environmental Health and Safety, Environmental Insurance, Environmental Insurance Claims, Environmental Insurance Coverage, Environmental Insurance Defense, Environmental Legislative Practice, Environmental Lender Liability, Environmental Liability, Environmental Litigation, Environmental Mediation, Environmental Penalties, Environmental Permitting, Environmental Real Estate, Environmental Regulation, Environmental Reinsurance, Environmental Risk Management, Federal Insecticide, Fungicide and Rodenticide Act, Gas Pollution, Groundwater Contamination, Habitat Conservation, Hazardous Materials and Substances, Hazardous Materials Management, Hazardous Materials Transportation, Hazardous Waste, Hazardous Waste Liability, Hazardous Waste Management, Hazardous Waste Permits, Hazardous Waste Regulation, Indoor Air Quality, International Environmental Law, Landslides and Subsidence, Medical Waste, National Environmental Policy Act (NEPA), Naturally Occurring Radioactive Material, Nuclear Waste, Oil Pollution, Oil Spills, Pesticide Regulation, Pollution, Property Remediation, Protected Species, Resource Conservation and Recovery Act (RCRA), Sick Building Syndrome, Solid Waste, Solid Waste Disposal, Solid Waste Management, Solid Waste Regulation, Superfund, Toxic Chemicals, Toxic Substance Liability, Toxic Substance Regulation, Toxic Substances, Underground Storage Tanks, Water Pollution, Water Quality, Wetlands Protection, Wetlands Regulation, Wildlife Law |
| Equipment Finance and Leasing | Equipment Finance, Equipment Leasing, Vehicle Leasing |
| Family Law | Adoptions, Agency Adoptions, Alimony, Annulment, Assisted Reproductive Technology, Child Abduction, Child Abuse and Neglect, Child Advocacy, Child Care, Child Custody, Child Custody Mediation, Child Dependency, Child Protection, Child Sexual Abuse, Child Support, Child Welfare, Childrens Rights, Civil Unions, Cohabitation Agreements, Collaborative Family Law, Community Property Law, Day Care, Divorce, Divorce Arbitration, Divorce Mediation, Divorce Taxation, Domestic Partnerships, Domestic Relations, Domestic Torts, Domestic Violence, Equitable Distribution, Family Arbitration, Family Mediation, Fathers Rights, Foster Care, Gay and Lesbian Family Law, Grandparents Custody, Grandparents Visitation Rights, Independent Adoptions, International Adoptions, International Child Abduction, International Child Custody, International Family Law, Interstate Adoptions, Interstate Child Custody, Interstate Support, Juvenile Criminal Law, Juvenile Dependency, Juvenile Delinquency, Juvenile Law, Legal Separation, Marital Agreements, Marital Property Distribution, Marital Property Law, Marital Property Settlements, Matrimonial Bankruptcy Law, Matrimonial Law, Military Divorce, Name Changes, No Fault Divorce, Non-Traditional Family Law, Orphans Court Practice, Palimony, Parental Kidnapping, Parental Rights, Parenting Time, Paternity, Post Divorce Modification, Postnuptial Agreements, Premarital Agreements, Private Adoptions, Qualified Domestic Relations Orders, (QDROs), Restraining Orders, Same Sex Marriage, Spousal Support, Step Parent Adoptons, Surrogacy Law, Termination of Parental Rights, Third Party Custody, Uncontested Divorce, Visitation Rights |
| Finance | Asset Based Finance, Asset Sales, Commercial Finance, Credit Enhancement, Cross Border Finance, Debt and Equity Finance, Debt Finance, Equity Finance, Eurobonds, Factoring Law, Finance Taxation, Financial Fraud, Financial Fraud Recovery, Financial Institution Bonds, Financial Institution Failures, Financial Institution Insolvency, Financial Institution Regulation, Financial Institution Reorganization, Financial Institutions Law, Financial Institutions Litigation, Financial Institutions Taxation, Financial Restructuring, International Commercial Finance, International Finance, Precious Metals Finance, Private Finance, Secured Finance, Securitization, Structured Finance, Unsecured Finance |
| Franchises and Franchising | Automotive Franchises and Dealerships, Dealership Law, Franchise Arbitration, Franchise Distribution, Franchise Law, Franchise Licensing |
---
Jurisdictions
---
Employment History
CEO

| Law Offices of Jackson Phillips, Esquire, LLC

2018 - 2018

New-age law firm where we "Care More, Work Harder, and Charge Less!"
---
Education
J.D.

| Villanova University School of Law

2006 - 2009

B.A. in History and Philosophy

| University of Delaware

2001 - 2005
---
Attorney Rating and Feedback
No Feedback
---
Publications and Presentations
No Publications
---
I verify that I am licensed to practice in the State(s) identified and maintain all necessary insurance.
TYPICAL HOURLY RATE: $125
TYPICAL FIXED FEE: --
TYPICAL CONTINGENCY FEE: 25%

Wilmington, Delaware, New Castle County
Get a Lawyer Now
Tired of searching?
Anonymously post your legal needs quickly and for free, and lawyers interested in helping you will contact you via email!
GET STARTED