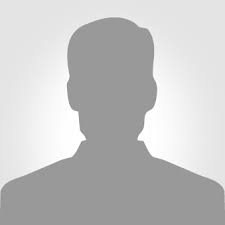 James Pao
Attorney
Pao Law Firm, PLC
Contact Information
602-345-1529, jamesp@paoplc.com
Website
---
Biography
With over 20 years of experience, James Pao is a skilled attorney who offers personalized representation to clients. If you need someone to fight on your behalf or need a trusted advisor, James is the attorney you need.
---
Areas of Law and Practice
| Areas of Law | Areas of Practice |
| --- | --- |
| Administrative Law | Administrative Adjudications, Administrative Agency Practice, Administrative Hearings and Appeals, Administrative Litigation, Federal Administrative Law, Judicial Review, Professional Licensing, Professional Licensing Regulation, Public Law |
| Business Law | Business Arbitration, Business Associations Law, Business Cooperatives, Business Crimes, Business Development, Business Dissolutions, Business Enterprises, Business Estate Planning, Business Formation, Business Fraud, Business Litigation, Business Mediation, Business Organization, Business Planning, Business Regulation, Business Reorganization, Business Start-Ups, Business Succession Planning, Business Successions, Business Syndication, Business Taxation, Business Torts, Business Transactions, Business Transfers, Business Trusts, Business Valuation, Buy-Sell Agreements, Buying and Selling of Businesses, Closely Held Business Estate Planning, Closely Held Business Law, Closely Held Business Taxation, Complex Business Litigation, Cooperative Taxation, Emerging Business Law, Emerging Growth Companies, Entrepreneurial Business Law, Family Business Law, Family Business Mediation, Family Business Successions, International Business Law, International Joint Ventures, Joint Ventures, Limited Liability Company Law, Minority Business Law, Pass-Through Entities, Private Business Law, Privatization, Professional Practices, Small Business Law, Sole Proprietorships, Strategic Alliances, Trade and Professional Associations, Trade Association Law |
| Commercial Law | Commercial Arbitration, Commercial Bad Faith, Commercial Constitutional Law, Commercial Crimes, Commercial Fraud, Commercial Liability, Commercial Litigation, Commercial Mediation, Commercial Torts, Commercial Transactions, Commercial Transfers, Commercial Trusts, Complex Commercial Litigation, International Commercial Arbitration, International Commercial Law, International Sale of Goods, Negotiable Instruments, Retail Liability, Sale of Goods, Secured Transactions, Uniform Commercial Code, Warehousing |
| Consumer Law | Consumer Arbitration, Consumer Class Actions, Consumer Collections, Consumer Credit, Consumer Credit Compliance, Consumer Finance, Consumer Fraud, Consumer Litigation, Consumer Protection, Consumer Rights, Fair Credit Reporting Act |
| Contracts | Contract Drafting, Commercial Contracts, Contract Fraud, Contract Litigation, International Commercial Contracts, International Contracts |
| Copyrights | Copyright Infringement, Copyright Licensing, Copyright Litigation, Copyright Prosecution, Copyright Protection, Copyright Registration, International Copyright Law, Internet Copyright Law |
| Corporate Law | Closely Held Corporations, Corporate Banking Law, Corporate Commercial Law, Corporate Contracts, Corporate Control Contests, Corporate Criminal Law, Corporate Dissolutions, Corporate Ethics, Corporate Fiduciary Law, Corporate Finance, Corporate Formation, Corporate Governance, Corporate Income Tax, Corporate Insurance, Corporate Insurance Defense, Corporate Investigations, Corporate Litigation, Corporate Organization, Corporate Partnerships, Corporate Planning, Corporate Real Estate, Corporate Reorganization, Corporate Successions, Corporate Tax Controversies, Corporate Tax Planning, Corporate Taxation, Corporate Trusts, Corporate Workouts, Family Corporations, Foreign Sales Corporations, Hostile Takeovers, Incorporation, International Corporate Finance, International Corporate Law, International Corporate Taxation, Nonprofit Corporations, Offshore Corporations, Professional Corporations, Proxy Contests, Public Corporations, S Corporations, Small Business Corporations, Takeovers, Tender Offers, Transfer Pricing |
| Elder Law | Age Discrimination, Elder Abuse, Elder Care, Elder Rights |
| Employee Benefits | Cash Balance Plans, COBRA, Deferred Compensation, Disability Benefits, Employee Benefit Taxation, Employee Benefit Trusts, Employee Benefits Litigation, Employee Compensation, Employee Stock Ownership Plans, Employee Stock Ownership Trusts, Equity Compensation, ERISA, ERISA Class Actions, ERISA Collections, ERISA Compliance, ERISA Litigation, Executive Compensation, Executive Compensation Taxation, Flexible Benefit Plans, Fringe Benefits, Health Benefits, Multi-Employer Benefits, Multi-Employer Pensions, Non-Qualified Benefits, Pension and Profit Sharing Plans, Pension Fund Investments, Pension Plans, Pension Taxation, Profit Sharing, Public Employee Retirement, Public Pension Plans, Qualified Retirement Plans, Retirement Benefit Plans, Taft-Hartley Plans, Unemployment Compensation, Unemployment Compensation Taxation, 401(k) Plans |
| Health Care | Alternative Health Care Delivery, Systems, Bioethics, Certificates of Need, Continuing Care Retirement Communities, Government Health Care Contracts, Health Care Administration, Health Care Bankruptcy, Health Care Compliance, Health Care Contracts, Health Care Corporate Law, Health Care Facility Licensing, Health Care Facility Regulation, Health Care Finance, Health Care Fraud, Health Care Insolvency, Health Care Legislation, Health Care Liability, Health Care Licensing, Health Care Litigation, Health Care Mergers and Acquisitions, Health Care Privacy, Health Care Reform, Health Care Regulation, Health Care Reimbursement, Health Care Taxation, Health Information Technology, Health Insurance, Health Insurance Coverage, Health Insurance Defense, Health Insurance Portability and Accountability Ac, Health Insurance Trusts, Health Law, Health Maintenance Organizations, Home Health Care, Integrated Health Care Delivery Systems, Long Term Care, Managed Care, Managed Care Contracts, Managed Care Liability, Medical Antitrust, Medical Collections, Medical Ethics, Medical Law, Mental Health Law, Nurses Licensing, Nursing Home Abuse and Neglect, Nursing Home Liability, Nursing Home Litigation, Nursing Home Negligence, Nursing Home Regulation, Nursing Law, Patients Rights, Pharmacy Law, Physician Practices, Physicians Contracts, Physicians Licensing, Public Health Law, Telemedicine |
| Hospital Law | Emergency Medical Services Law, Hospital Administration, Hospital Collections, Hospital Liability, Hospital Liability Defense, Hospital Negligence, Hospital Peer Review, Hospital Premises Liability, Hospital Privilege, Hospital Risk Management, Hospital Security, Medical Staff Contracts, Medical Staff Credentialing |
| Housing Law | Affordable Housing, Apartment Projects, Fair Housing, Housing Development, Housing Discrimination, Housing Finance, Low Income Housing, Multi-Family Housing, Public Housing, Senior Citizen Housing, Subsidized Housing |
| Intellectual Property | Artistic Property, Brand Management, Chemical Intellectual Property, Electrical Intellectual Property, Electronic Intellectual Property, Industrial Models and Designs, Industrial Property, Industrial Property Rights, Intellectual Property Arbitration, Intellectual Property Enforcement, Intellectual Property Infringement, Intellectual Property Licensing, Intellectual Property Litigation, Intellectual Property Portfolio Management, Intellectual Property Procurement, Intellectual Property Prosecution, Intellectual Property Rights, International Intellectual Property, International Licensing, Internet Intellectual Property, Literary Property, Mechanical Intellectual Property, Medical Intellectual Property, Merchandising, New Media Law, Pharmaceutical Intellectual Property, Piracy, Proprietary Rights, Protection of Personality |
| Internet Law | Content Licensing, Cybersquatting, Digital Signatures, Domain Name Infringement, Domain Names, E-Commerce, E-Commerce Taxation, Electronic Security, Internet Crimes, Internet Insurance, Internet Liability, Internet Licensing, Internet Litigation, Web Site Development |
| Labor and Employment | Affirmative Action, Age Discrimination in Employment, Americans with Disabilities Act, Caregiver Discrimination, Child Labor Law, Civil Service, Collective Bargaining, Confidentiality Agreements, Covenants Not To Compete, Employee Discipline, Employee Drug Testing, Employee Leasing, Employee Privacy, Employee Rights, Employer Intentional Torts, Employer Liability, Employer Rights, Employment Arbitration, Employment at Will, Employment Breach of Contract, Employment Civil Rights, Employment Claims, Employment Class Actions, Employment Contracts, Employment Defense, Employment Disability Discrimination, Employment Discrimination, Employment Law, Employment Litigation, Employment Mediation, Employment Practices Liability Insurance, Employment Rights, Employment Termination, Equal Employment Opportunity Law, Executive Employment Law, Executive Severance Contracts, Executive Transfers, Fair Employment Practices, Fair Labor Standards, Family and Medical Leave Act, Federal Employment Law, Harassment, Human Resources Law, International Employment Contracts, International Labor Law, Labor Antitrust, Labor Arbitration, Labor Law, Labor Legislation, Labor Relations, Labor Strikes, Management Employment Law, Management Labor Law, Minimum Wage Law, National Labor Relations Act, National Origin Discrimination, Negligent Hiring, Noncompete Litigation, Noncompetition and Non-Solicitation, Agreements, Outsourcing, Personnel Policies, Personnel Training, Pregnancy Discrimination, Prevailing Wage Litigation, Public Sector Collective Bargaining, Public Sector Employment Law, Public Sector Labor Relations, Reductions in Force, Restrictive Covenants, Retaliatory Discharge, Security Clearances, Sexual Harassment, Title VII Discrimination, Unfair Labor Practices, Uniformed Services Employment, and Reemployment Rights Act (USERRA), Union Contract Negotiations, Union Elections, Union Labor Law, Union Organization, Wage and Hour Class Actions, Wage and Hour Law, WARN Act, Whistleblower Litigation, Workplace Violence, Wrongful Termination, Wrongful Termination Defense |
| Leases and Leasing | Commercial Landlord and Tenant Law, Commercial Leasing, Evictions, Industrial Leasing, International Leasing, Landlord and Tenant Law, Lease Finance, Lease Terminations, Leasing, Leveraged Leasing, Office Leasing, Rent Control, Retail Leasing, Shopping Center Leasing, Unlawful Detainer |
| Libel, Slander and Defamation | Defamation, Libel and Slander, Libel Defense, Media Libel |
| Medicare and Medicaid | Medicaid Hearings, Medicaid Planning, Medicare and Medicaid Reimbursement, Medicare Fraud and Abuse, Medicare Set Aside Arrangements |
| Partnership Law | Family Limited Partnerships, Family Partnerships, Limited Liability Partnerships, Limited Partnerships, Partnership Dissolution, Partnership Formation, Partnership Organization, Partnership Syndication, Partnership Taxation |
| Patents | Biochemical Patents, Biotechnology Patent Prosecution, Biotechnology Patents, Business Method Patents, Chemical Patent Prosecution, Chemical Patents, Computer and Software Patents, Computer Architecture Patents, Design Patents, Electrical Patent Prosecution, Electrical Patents, Electro-Mechanical Patents, Electronic Patents, International Patent Prosecution, International Patents, Internet Patents, Mechanical Patent Prosecution, Mechanical Patents, Medical Patents, Metallurgical Patents, Molecular Biology Patents, Patent Applications, Patent Infringement, Patent Interference Practice, Patent Licensing, Patent Litigation, Patent Portfolio Management, Patent Prosecution, Patent Protection, Pharmaceutical Patent Prosecution, Pharmaceutical Patents |
| Privacy Law | Information and Privacy, Privacy and Publicity, Privacy Litigation, Right of Privacy, Right of Publicity |
| Probate | Ancillary Probate, International Probate, Probate Administration, Probate Litigation, Probate Taxation |
| Property Law | International Property Law, Personal Property, Personal Property Leasing |
| Real Estate | Adverse Possession, Boundary Disputes, Common Interest Community Law, Community Association Law, Condominium Association Law, Condominium Conversions, Condominium Development, Condominium Law, Condominium Timeshares, Conservation Easements, Conveyancing, Cooperative Housing Association Law, Cooperative Conversions, Cooperative Housing Law, Easements, Historic Conservation Easements, Homeowners Association Law, International Real Estate, Land Acquisitions, Land Sales, Land Trusts, Manufactured Housing Law, Mixed Use Development, Mobile Home Law, Planned Unit Development Law, Property Management, Quiet Title, Real Estate Acquisitions, Real Estate Arbitration, Real Estate Banking Law, Real Estate Bankruptcy, Real Estate Brokerage Law, Real Estate Brokers and Agents Liability, Real Estate Brokers Licensing, Real Estate Brokers Malpractice, Real Estate Brokers Malpractice Defense, Real Estate Collections, Real Estate Contracts, Real Estate Development, Real Estate Errors and Omissions, Real Estate Exchanges, Real Estate Finance, Real Estate Foreclosure, Real Estate Fraud, Real Estate Investment, Real Estate Investment Taxation, Real Estate Investment Trusts, Real Estate Joint Ventures, Real Estate Leasing, Real Estate Litigation, Real Estate Mediation, Real Estate Partnerships, Real Estate Restructuring, Real Estate Sales, Real Estate Secured Lending, Real Estate Securities, Real Estate Settlements, Real Estate Syndication, Real Estate Tax Appeals, Real Estate Tax Assessment, Real Estate Tax Foreclosure, Real Estate Tax Liens, Real Estate Taxation, Real Estate Title, Real Estate Title Examination, Real Estate Title Insurance, Real Estate Trade Association Law, Real Estate Valuation, Real Estate Workouts, Real Property, Real Property Acquisitions, Real Property Development, Real Property Finance, Residential Real Estate, Residential Real Estate Acquisitions, Residential Real Estate Development, Residential Real Estate Finance, Residential Real Estate Foreclosure, Residential Real Estate Sales, Right of Way Easements, Waterfront Development |
| Regulatory Law | Animal Drug Regulation, Drug and Medical Device Regulation, Economic Regulatory Law, Federal Regulatory Law, Food and Drug Regulation, Food, Drug and Cosmetic Law, International Regulatory Law, Postal Law, Regulated Industries, Regulatory Agency Practice, Regulatory Investigations, Self Regulatory Agency Investigations |
| Taxation | Accounting Law, Ad Valorem Tax, Criminal Tax Audits, Criminal Taxation, Employment Tax, Estate and Gift Taxation, Excise Tax, Expatriate Tax, Federal Estate and Gift Taxation, Federal Income Tax, Federal Tax Controversies, Federal Taxation, Fiduciary Income Tax, Fiscal Law, Generation Skipping Tax, Historic Rehabilitation Tax Credits, Income Tax, Individual Taxation, Inheritance Tax, International Income Tax, International Tax Controversies, International Taxation, Interstate Tax, Like Kind Exchanges, Local Taxation, Low Income Housing Tax Credits, Low Income Tax Credits, New Markets Tax Credits, Personal Property Taxation, Property Tax, Property Tax Abatement, Property Tax Appeals, Property Tax Assessments, Sales and Use Tax, State Income Tax, State Tax Controversies, State Taxation, Tax Appeals, Tax Audits, Tax Certiorari, Tax Collection, Tax Controversies, Tax Credits, Tax Deferred Exchanges, Tax Evasion, Tax Fraud, Tax Incentives, Tax Law, Tax Legislation, Tax Litigation, Tax Planning, Tax Shelters, Tax Valuation, Taxation of Foreign Nationals, Transfer Tax, Trusts and Estates Taxation |
| Technology and Science | Aerospace Technology, Agrochemicals, Chemistry, Coatings Technology, Electronics, Explosives Technology, Fiber Optics, High Technology, High Technology Contracts, Inorganic Chemistry, International High Technology, Internet Technology, Laser Technology, Life Sciences, Materials Science, Medical Technology, Nanotechnology, Organic Chemistry, Petroleum Chemistry, Physics, Polymers, Semiconductor Technology, Technical Litigation, Technology Contracts, Technology Finance, Technology Joint Ventures, Technology Law, Technology Licensing, Technology Protection, Technology Transfers |
| Trade Secrets | Theft of Trade Secrets, Trade Secret Misappropriation |
| Trademarks | Counterfeiting, International Trademarks, Internet Trademarks, Lanham Act, Service Marks, Trade Dress, Trade Names, Trademark Arbitration, Trademark Infringement, Trademark Licensing, Trademark Litigation, Trademark Prosecution, Trademark Protection, Trademark Registration |
| Trusts and Estates | Contested Trusts and Estates, Decedents Estates, Estate Administration, Estate Bankruptcy, Estate Litigation, Estate Planning, Estate Planning for Parents of Handicapped Childre, Estate Planning for the Disabled, Estate Planning for the Elderly, Estate Planning for Unmarried Couples, Estate Settlements, Family Trusts, Family Wealth Transfer, Fiduciary Law, Fiduciary Liability, Fiduciary Litigation, Financial Planning, International Estate Planning, International Trusts, International Trusts and Estates, Living Trusts, Offshore Trusts, Personal Planning, Pet Trusts, Powers of Attorney, Retirement Planning, Special Needs Trusts, Surrogates Court Practice, Trust Administration, Trust and Estate Collections, Trust Law, Trust Litigation, Trust Planning, Unclaimed Property, Wealth Planning, Wealth Preservation |
| Wills | Contested Wills, Will Drafting, Inheritance, Living Wills, Missing Heir Searches, Successions |
| Workers Compensation | Black Lung, Defense Base Act, Federal Workers Compensation, Industrial Insurance, Workers Compensation Appeals, Workers Compensation Arbitration, Workers Compensation Defense, Workers Compensation Mediation, Workers Compensation Self Insurance, Workers Compensation Subrogation |
---
Jurisdictions
Arizona, California, Maryland
---
Employment History
---
Education
---
Attorney Rating and Feedback
No Feedback
---
Publications and Presentations
No Publications
---
I verify that I am licensed to practice in the State(s) identified and maintain all necessary insurance.
TYPICAL HOURLY RATE: --
TYPICAL FIXED FEE: --
TYPICAL CONTINGENCY FEE: --

Chandler, Arizona, Maricopa County
Get a Lawyer Now
Tired of searching?
Anonymously post your legal needs quickly and for free, and lawyers interested in helping you will contact you via email!
GET STARTED