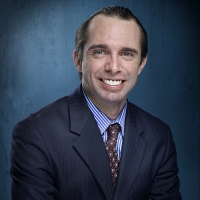 Jeremy Wagers
Managing and Founding Member
The Law Office of Wagers & Associates, PLLC
Contact Information
832-559-0204, jwagers@wagerslaw.com
Website
---
Biography
At Wagers & Associates, we concentrate our practice on helping companies raise capital through various means and handle all of the legal documentation related to such transactions. This practice includes the representation of investment banker, private equity funds, family offices, angel funding providers, crowd-funding providers, M&A transactions and other comparable securities transactions. We also handle any related litigation that stems from such transactions. We also handle SEC compliance, corporate governance and entity formation. We have put together a capable and fulfilling team to accomplish all of your legal goals. Such team, entails the ability to handle all financial transaction needs as well as any contractual dispute that may stem therefrom.

Mr. Wagers started his career as a corporate finance, M&A, oil and gas and securities attorney at Vinson & Elkins. He then moved his practice to Skadden, Arps, Slate, Meagher & Flom as a capital markets, private equity and venture capital attorney. His main areas of practice include corporate and transactional fundings, energy transactions, acquisitions, divestitures and bankruptcy matters. His current practice focuses on helping companies raise capital for upstream, midstream, downstream and oil & gas services companies as well as technology and other companies. His focus on introducing various established capital providers to industries partners, start-up companies and innovators is in high demand. Please contact Wagers & Associates at info@wagerslaw.com or if you would prefer you can call our office at 832.559.0204 to schedule a call. We also focus on deals that need litigation as we understand not every deal works out as planned. Please let us know if you have any questions or if we can be of any help.
---
Areas of Law and Practice
| Areas of Law | Areas of Practice |
| --- | --- |
| Administrative Law | Administrative Adjudications, Administrative Agency Practice, Administrative Hearings and Appeals, Administrative Litigation, Federal Administrative Law, Judicial Review, Professional Licensing, Professional Licensing Regulation, Public Law |
| Alcoholic Beverage Law | Alcoholic Beverage Control, Dram Shop Liability, Liquor Liability, Liquor Licensing, Local Liquor Options |
| Alternative Dispute Resolution | Arbitration, Collaborative Law, International Arbitration, International Dispute Resolution, International Mediation, Mediation |
| Antitrust and Trade Regulation | Antiboycott Compliance, Antitrust, Antitrust Class Actions, Business Combinations, Competition, Deceptive Trade Practices, International Antitrust, Price-Fixing, Trade Regulation, Unfair Trade |
| Banking Law | ATM Networks, Bank Collections, Bank Directors and Officers Liability, Bank Failures, Bank Foreclosures, Bank Fraud, Bank Holding Company Law, Bank Holding Company Regulation, Bank Insolvency, Bank Mergers and Acquisitions, Banking Antitrust, Banking Litigation, Banking Regulation, Check Fraud, Commercial Banking, Commercial Credit, Commercial Loans, Consumer Banking, Consumer Loans, Credit Card Law, Credit Finance, Credit Fraud, Credit Insurance, Credit Law, Credit Union Law, Currency Law, Electronic Banking, Escrow Agent Liability, Escrow Law, Exchange Control, Fair Lending, Financial Law, Foreign Exchange, Interest and Usury, International Banking Law, International Loans, Lender Law, Lender Liability, Lender Regulation, Lenders Rights, Letters of Credit, Loan Restructuring, Loan Syndication, Loan Workouts, Loans, Merchant Banking, Offshore Banking, Savings and Loan Failures, Savings and Loan Fraud, Savings and Loan Law, Savings and Loan Liquidation, Savings and Loan Regulation, Secured Lending, Thrift Institution Failures, Thrift Institution Regulation, Thrift Institutions Law, Trade and Professional Associations, Trade Association Law, Truth in Lending |
| Bankruptcy | Bankruptcy Arbitration, Bankruptcy Chapter 7, Bankruptcy Chapter 11, Bankruptcy Chapter 12, Bankruptcy Chapter 13, Bankruptcy Collections, Bankruptcy Fraud, Bankruptcy Litigation, Bankruptcy Mediation, Bankruptcy Reorganization, Bankruptcy Taxation, Bankruptcy Trustees Rights, Commercial Bankruptcy, Commercial Foreclosure, Commercial Insolvency, Commercial Recovery, Commercial Workouts, Consumer Bankruptcy, Creditor Bankruptcy, Debt Relief, Debtor Bankruptcy, Foreclosures, Fraudulent Conveyance, Insolvency, International Bankruptcy, International Insolvency, Liquidations, Out of Court Debt Restructuring, Personal Bankruptcy, Pre-Bankruptcy Workouts, Receivership, Repossessions, Workouts, Workouts Taxation |
| Business Law | Business Arbitration, Business Associations Law, Business Cooperatives, Business Crimes, Business Development, Business Dissolutions, Business Enterprises, Business Estate Planning, Business Formation, Business Fraud, Business Litigation, Business Mediation, Business Organization, Business Planning, Business Regulation, Business Reorganization, Business Start-Ups, Business Succession Planning, Business Successions, Business Syndication, Business Taxation, Business Torts, Business Transactions, Business Transfers, Business Trusts, Business Valuation, Buy-Sell Agreements, Buying and Selling of Businesses, Closely Held Business Estate Planning, Closely Held Business Law, Closely Held Business Taxation, Complex Business Litigation, Cooperative Taxation, Emerging Business Law, Emerging Growth Companies, Entrepreneurial Business Law, Family Business Law, Family Business Mediation, Family Business Successions, International Business Law, International Joint Ventures, Joint Ventures, Limited Liability Company Law, Minority Business Law, Pass-Through Entities, Private Business Law, Privatization, Professional Practices, Small Business Law, Sole Proprietorships, Strategic Alliances, Trade and Professional Associations, Trade Association Law |
| Casinos and Gambling | Casino Law, Gaming Law, Gaming Licensing, Internet Gaming Law, Lottery Law, Pari-Mutuel Racing, Riverboat Gaming Law, Sweepstakes |
| Class Actions | Class Action Defense, Class Action Prosecution |
| Commercial Law | Commercial Arbitration, Commercial Bad Faith, Commercial Constitutional Law, Commercial Crimes, Commercial Fraud, Commercial Liability, Commercial Litigation, Commercial Mediation, Commercial Torts, Commercial Transactions, Commercial Transfers, Commercial Trusts, Complex Commercial Litigation, International Commercial Arbitration, International Commercial Law, International Sale of Goods, Negotiable Instruments, Retail Liability, Sale of Goods, Secured Transactions, Uniform Commercial Code, Warehousing |
| Commercial Real Estate | Commercial Conveyancing, Commercial Real Estate Acquisitions, Commercial Real Estate Bankruptcy, Commercial Real Estate Contracts, Commercial Real Estate Development, Commercial Real Estate Finance, Commercial Real Estate Foreclosure, Commercial Real Estate Litigation, Commercial Real Estate Sales, Commercial Real Estate Syndication, Commercial Real Estate Workouts, Industrial Real Estate Law, Retail Development, Shopping Center Acquisitions, Shopping Center Development, Shopping Center Law |
| Commodities | Commodities Arbitration, Commodities Finance, Commodities Fraud, Commodities Futures, Commodities Regulation |
| Communications and Media | Broadcast Applications, Broadcast Licensing, Broadcast Production and Distribution, Broadcast Radio, Broadcast Regulation, Broadcast Station Transfers, Broadcast Television, Broadcasting Law, Cable Communications, Cable Franchising, Cable Programming, Cable TV, Cellular Communications, Cellular Fraud, Cellular Radio, Cellular Telephone, Communications Common Carrier, Communications Finance, Communications Law, Digital Communications, FCC Licensing, FCC Regulation, International Communications Law, International Telecommunications Law, Mass Media Law, Public Broadcasting, Radio Common Carrier, Satellite Communications, Telecommunications Competition, Telecommunications Contracts, Telecommunications Finance, Telecommunications Law, Telecommunications Leasing, Telecommunications Licensing, Telecommunications Regulation, Wireless Communications |
| Constitutional Law | Fifth Amendment Law, First Amendment Law, Fourth Amendment Law, Freedom of Information, Freedom of Religion, Media and First Amendment |
| Construction Law | Architectural Law, Construction Accidents, Construction and Design Law, Construction and Surety Law, Construction Arbitration, Construction Claims, Construction Contracts, Construction Defects, Construction Equipment Liability, Construction Finance, Construction Insurance, Construction Insurance Defense, Construction Labor Law, Construction Liability, Construction Liens, Construction Litigation, Construction Mediation, Construction Products Liability, Construction Safety, Construction Workouts, Contractor Performance Bonds, Contractors Liability, Environmental Construction Law, International Construction Contracts, International Construction Law, Materialmens Liens, Mechanics Liens, Public Construction Law, Public Works, Roof Industry Liability, Scaffolding Liability, Structural Work Act |
| Consumer Law | Consumer Arbitration, Consumer Class Actions, Consumer Collections, Consumer Credit, Consumer Credit Compliance, Consumer Finance, Consumer Fraud, Consumer Litigation, Consumer Protection, Consumer Rights, Fair Credit Reporting Act |
| Contracts | Contract Drafting, Commercial Contracts, Contract Fraud, Contract Litigation, International Commercial Contracts, International Contracts |
| Corporate Law | Closely Held Corporations, Corporate Banking Law, Corporate Commercial Law, Corporate Contracts, Corporate Control Contests, Corporate Criminal Law, Corporate Dissolutions, Corporate Ethics, Corporate Fiduciary Law, Corporate Finance, Corporate Formation, Corporate Governance, Corporate Income Tax, Corporate Insurance, Corporate Insurance Defense, Corporate Investigations, Corporate Litigation, Corporate Organization, Corporate Partnerships, Corporate Planning, Corporate Real Estate, Corporate Reorganization, Corporate Successions, Corporate Tax Controversies, Corporate Tax Planning, Corporate Taxation, Corporate Trusts, Corporate Workouts, Family Corporations, Foreign Sales Corporations, Hostile Takeovers, Incorporation, International Corporate Finance, International Corporate Law, International Corporate Taxation, Nonprofit Corporations, Offshore Corporations, Professional Corporations, Proxy Contests, Public Corporations, S Corporations, Small Business Corporations, Takeovers, Tender Offers, Transfer Pricing |
| Criminal Law | Assault and Battery, Bribery, Burglary, Capital Offenses, Civil Forfeiture, Crime Victims Compensation, Criminal Antitrust, Criminal Appeals, Criminal Conspiracy, Criminal Defense, Criminal Forfeiture, Criminal Fraud, Criminal Investigation, Criminal Prosecution, Death Penalty, Drivers License Suspension, Driving While Intoxicated, DUI/DWI, Electronic Surveillance, Expungements, Extortion, Extradition, Federal Criminal Law, Felonies, Forensic Accounting, Forensic DNA, Forensic Medicine, Forensic Science, Forgery, Grand Jury Practice, Habeas Corpus, Hit and Run, Homicide, International Criminal Law, International Extradition, Mail Fraud, Malicious Prosecution, Manslaughter, Misdemeanors, Money Laundering, Murder, Parole and Probation, Post-Conviction Remedies, Search and Seizure, Sex Crimes, Sexual Assault, Shoplifting, Stalking, Theft, Traffic Violations, Vehicular Homicide, Victims Rights, Weapons Charges, White Collar Law, Wire Fraud, Wiretapping, Drug Offenses, Domestic Violence |
| Debtor and Creditor | Creditors Rights, Creditors Rights in Bankruptcy, Debtor and Creditor Collections, Debtor and Creditor Remedies, Debtor and Creditor Reorganization, Debtor and Creditor Rights, Debtor and Creditor Workouts, Debtors Rights, Fair Debt Collection Practices Act, International Creditors Rights, Secured Creditors Rights, Unsecured Creditors Rights |
| Eminent Domain | Condemnation, Inverse Condemnation, Land Annexation, Property Rights |
| Employee Benefits | Cash Balance Plans, COBRA, Deferred Compensation, Disability Benefits, Employee Benefit Taxation, Employee Benefit Trusts, Employee Benefits Litigation, Employee Compensation, Employee Stock Ownership Plans, Employee Stock Ownership Trusts, Equity Compensation, ERISA, ERISA Class Actions, ERISA Collections, ERISA Compliance, ERISA Litigation, Executive Compensation, Executive Compensation Taxation, Flexible Benefit Plans, Fringe Benefits, Health Benefits, Multi-Employer Benefits, Multi-Employer Pensions, Non-Qualified Benefits, Pension and Profit Sharing Plans, Pension Fund Investments, Pension Plans, Pension Taxation, Profit Sharing, Public Employee Retirement, Public Pension Plans, Qualified Retirement Plans, Retirement Benefit Plans, Taft-Hartley Plans, Unemployment Compensation, Unemployment Compensation Taxation, 401(k) Plans |
| Energy | Alternative Energy, Cogeneration, Electric Power, Electric Power Joint Ventures, Energy Acquisitions, Energy Competition, Energy Conservation, Energy Contracts, Energy Deregulation, Energy Facility Siting, Energy Finance, Energy Marketing, Energy Project Development, Energy Regulation, Federal Energy Regulation, Hydroelectricity, Hydroelectricity Licensing, Independent Power, International Energy Law, North American Energy Trade, Nuclear Energy, Power Pooling Contracts, Renewable Energy, Wholesale Power Contracts, Wind Energy |
| Entertainment Law | Art Law, Artists Rights, Cultural Property, Entertainment Contracts, Entertainment Finance, Entertainment Liability, Entertainment Litigation, Entertainment Syndication, Fine Arts, Interactive Multimedia Law, Motion Picture Finance, Motion Picture Production and, Distribution, Motion Pictures and Television, Multimedia Law, Museum Law, Music Copyright, Music Law, Music Licensing, Music Publishing, Theater Law, Video Law |
| Environmental Law | Air Pollution, Air Quality, Brownfields Redevelopment, California Environmental Quality Act (CEQA), Chemical Regulation, Clean Air Act, Clean Water Act, Climate Change, Coastal Environmental Law, Earth Movement, Endangered Species, Environmental Administrative Law, Environmental Arbitration, Environmental Auditing, Environmental Bankruptcy, Environmental Business Law, Environmental Class Actions, Environmental Cleanup, Environmental Compliance, Environmental Contamination, Environmental Corporate Law, Environmental Cost Recovery, Environmental Criminal Defense, Environmental Criminal Law, Environmental Diseases, Environmental Dispute Resolution, Environmental Due Diligence, Environmental Health and Safety, Environmental Insurance, Environmental Insurance Claims, Environmental Insurance Coverage, Environmental Insurance Defense, Environmental Legislative Practice, Environmental Lender Liability, Environmental Liability, Environmental Litigation, Environmental Mediation, Environmental Penalties, Environmental Permitting, Environmental Real Estate, Environmental Regulation, Environmental Reinsurance, Environmental Risk Management, Federal Insecticide, Fungicide and Rodenticide Act, Gas Pollution, Groundwater Contamination, Habitat Conservation, Hazardous Materials and Substances, Hazardous Materials Management, Hazardous Materials Transportation, Hazardous Waste, Hazardous Waste Liability, Hazardous Waste Management, Hazardous Waste Permits, Hazardous Waste Regulation, Indoor Air Quality, International Environmental Law, Landslides and Subsidence, Medical Waste, National Environmental Policy Act (NEPA), Naturally Occurring Radioactive Material, Nuclear Waste, Oil Pollution, Oil Spills, Pesticide Regulation, Pollution, Property Remediation, Protected Species, Resource Conservation and Recovery Act (RCRA), Sick Building Syndrome, Solid Waste, Solid Waste Disposal, Solid Waste Management, Solid Waste Regulation, Superfund, Toxic Chemicals, Toxic Substance Liability, Toxic Substance Regulation, Toxic Substances, Underground Storage Tanks, Water Pollution, Water Quality, Wetlands Protection, Wetlands Regulation, Wildlife Law |
| Equipment Finance and Leasing | Equipment Finance, Equipment Leasing, Vehicle Leasing |
| Family Law | Adoptions, Agency Adoptions, Alimony, Annulment, Assisted Reproductive Technology, Child Abduction, Child Abuse and Neglect, Child Advocacy, Child Care, Child Custody, Child Custody Mediation, Child Dependency, Child Protection, Child Sexual Abuse, Child Support, Child Welfare, Childrens Rights, Civil Unions, Cohabitation Agreements, Collaborative Family Law, Community Property Law, Day Care, Divorce, Divorce Arbitration, Divorce Mediation, Divorce Taxation, Domestic Partnerships, Domestic Relations, Domestic Torts, Domestic Violence, Equitable Distribution, Family Arbitration, Family Mediation, Fathers Rights, Foster Care, Gay and Lesbian Family Law, Grandparents Custody, Grandparents Visitation Rights, Independent Adoptions, International Adoptions, International Child Abduction, International Child Custody, International Family Law, Interstate Adoptions, Interstate Child Custody, Interstate Support, Juvenile Criminal Law, Juvenile Dependency, Juvenile Delinquency, Juvenile Law, Legal Separation, Marital Agreements, Marital Property Distribution, Marital Property Law, Marital Property Settlements, Matrimonial Bankruptcy Law, Matrimonial Law, Military Divorce, Name Changes, No Fault Divorce, Non-Traditional Family Law, Orphans Court Practice, Palimony, Parental Kidnapping, Parental Rights, Parenting Time, Paternity, Post Divorce Modification, Postnuptial Agreements, Premarital Agreements, Private Adoptions, Qualified Domestic Relations Orders, (QDROs), Restraining Orders, Same Sex Marriage, Spousal Support, Step Parent Adoptons, Surrogacy Law, Termination of Parental Rights, Third Party Custody, Uncontested Divorce, Visitation Rights |
| Finance | Asset Based Finance, Asset Sales, Commercial Finance, Credit Enhancement, Cross Border Finance, Debt and Equity Finance, Debt Finance, Equity Finance, Eurobonds, Factoring Law, Finance Taxation, Financial Fraud, Financial Fraud Recovery, Financial Institution Bonds, Financial Institution Failures, Financial Institution Insolvency, Financial Institution Regulation, Financial Institution Reorganization, Financial Institutions Law, Financial Institutions Litigation, Financial Institutions Taxation, Financial Restructuring, International Commercial Finance, International Finance, Precious Metals Finance, Private Finance, Secured Finance, Securitization, Structured Finance, Unsecured Finance |
| Franchises and Franchising | Automotive Franchises and Dealerships, Dealership Law, Franchise Arbitration, Franchise Distribution, Franchise Law, Franchise Licensing, Franchise Litigation, Franchise Mediation, Franchise Regulation, Franchise Taxation, Franchise Termination, International Franchising |
| Fraud | Art Fraud, Automobile Fraud, Civil Fraud, Fraud, Identity Theft, Odometer Tampering |
| Government | Congressional Investigations, County Government Law, County Liability, False Claims Act, Federal Government Law, Federal Grants, Federal Legislative Practice, Federal Tort Claims, Government Affairs, Government Agency Practice, Government Ethics, Government Immunity, Government Investigations, Government Relations, Government Risk Management, Government Tort Liability, Governmental Defense, Governmental Law, Governmental Liability, Initiative and Referendum, International Government Relations, Legislative Practice, Local Government Civil Rights, Local Government Defense, Local Government Law, Local Government Liability, Local Government Relations, Political Subdivision Liability, Public Officials Liability, Public Policy, Qui Tam Litigation, State Government Law, State Legislative Practice, Township Law |
| Guardianship and Conservatorship | Adult Guardianship, Advance Directives, Conservatorship, Dependent Adult Abuse, Elder Guardianship, Guardian Ad Litem, Guardianship, Guardianship Administration, Incompetency Proceedings, Mental Disability Law |
| Housing Law | Affordable Housing, Apartment Projects, Fair Housing, Housing Development, Housing Discrimination, Housing Finance, Low Income Housing, Multi-Family Housing, Public Housing, Senior Citizen Housing, Subsidized Housing |
| Immigration Law | Asylum, Business Immigration, Citizenship, Consular Law, Deportation, Diplomatic Immunity, Employment Authorizations, Employment Immigration, Employment Visas, Family Immigration Law, Immigration Discrimination, Investor Visas, Labor Certifications, Permanent Visas, Political Asylum, Refugee Law, Religious Visas, Removal Proceedings, Visas |
| Insurance | Accident Insurance, Automobile Insurance, Automobile Insurance Coverage, Automobile Liability, Captive Insurance, Casualty Insurance, Casualty Insurance Subrogation, Commercial Insurance, Commercial Property Insurance, Disability Insurance, Excess and Reinsurance, Excess Coverage, Extra Contractual Insurance Claims, Fidelity and Surety, Fidelity and Surety Bonds, Fire Insurance, Fire Insurance Subrogation, Fire Loss, First and Third Party Insurance, First Party Insurance, General Liability, Indemnity, Insurance Adjuster Liability, Insurance Administration, Insurance Agents and Brokers Defense, Insurance Agents and Brokers Errors and Omissions, Insurance Agents and Brokers, Malpractice, Insurance Arbitration, Insurance Bad Faith, Insurance Collection, Insurance Company Demutualization, Insurance Company Taxation, Insurance Contracts, Insurance Coverage, Insurance Fraud, Insurance Guaranty Association Law, Insurance Insolvency, Insurance Investigations, Insurance Litigation, Insurance Mediation, Insurance Mergers and Acquisitions, Insurance Pooling Arrangements, Insurance Premium Fraud, Insurance Products, Insurance Rate Regulation, Insurance Receivership, Insurance Recovery, Insurance Regulation, Insurance Rehabilitation and Liquidation, Insurance Trusts, International Insurance, Life and Health Insurance, Life Insurance, No Fault Automobile Insurance, Personal Liability, Property Damage, Property Insurance, Property Insurance Coverage, Property Loss, Property Subrogation, Public Liability, Reinsurance, Reinsurance Arbitration, Reinsurance Mediation, Risk Management, Self Insured Law, Subrogation, Surety Bonds, Surety Law, Unfair Insurance Practices, Uninsured and Underinsured Motorists, Uninsured and Underinsured, Motorists Arbitration |
| Insurance Defense | Arson and Insurance Fraud, Automobile Insurance Defense, Automobile Insurance Fraud Defense, Automobile Liability Defense, Casualty Insurance Defense, Commercial Insurance Defense, Disability Insurance Defense, Extra Contractual Insurance Defense, Fire Insurance Defense, First and Third Party Insurance Defense, First Party Insurance Defense, Flood Insurance Defense, General Liability Defense, Insurance Bad Faith Defense, Insurance Coverage Defense, Insurance Defense Subrogation, Insurance Fraud Defense, Life Insurance Defense, Loss Recovery, No Fault Auto Insurance Defense, Personal Liability Defense, Property Damage Defense, Property Insurance Defense, Public Liability Defense, Reinsurance Defense, Self Insured Defense, Surety Defense |
| International Law | Foreign Asset Control, Foreign Corrupt Practices Act, Foreign Sovereign Immunities Act, Hague Convention Proceedings, International Comparative Law, International Conflict of Laws, International Treaty Law, United Nations Law |
| International Trade | Africa Trade, Antidumping, Asia Trade, China Trade, Common Market Law, Countervailing Duties, Customs Law, Customs Seizures, Eastern Europe Trade, European Union Law, EU Competition, EU Legislation, Export Compliance, Export Finance, Export Regulation, Foreign Trade Sanctions, GATS, GATT, Import and Export Law, International Trade Arbitration, International Trade Commission Proceedings, International Trade Regulation |
---
Jurisdictions
---
Employment History
---
Education
---
Attorney Rating and Feedback
No Feedback
---
Publications and Presentations
No Publications
---
I verify that I am licensed to practice in the State(s) identified and maintain all necessary insurance.
TYPICAL HOURLY RATE: --
TYPICAL FIXED FEE: --
TYPICAL CONTINGENCY FEE: --

Houston, Texas, Harris County
Get a Lawyer Now
Tired of searching?
Anonymously post your legal needs quickly and for free, and lawyers interested in helping you will contact you via email!
GET STARTED