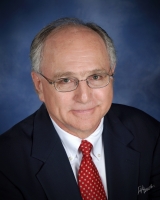 L. Matt Wilson
The Wilson Law Firm, P.C.
Contact Information
404-364-2240, matt@willaw.com
Website
---
Biography
39 Years Experience representing clients in disputes and transactions who are trying to quickly and efficiently resolve and close matters, minimize legal fees and risks, and move on with their profitable businesses, Excellent personal and professional references. If I can not resolve your dispute, I will refer you to attorneys who can,
---
Areas of Law and Practice
| Areas of Law | Areas of Practice |
| --- | --- |
| Advertising and Marketing | Advertising Law, Direct Marketing, False Advertising, International Marketing, Marketing Law, Multi-Level Marketing, Outdoor Advertising, Promotion Law, Sponsorship Law, Telemarketing Fraud, Telemarketing Law |
| Alternative Dispute Resolution | Arbitration, Collaborative Law, International Arbitration, International Dispute Resolution, International Mediation, Mediation |
| Antitrust and Trade Regulation | Antiboycott Compliance, Antitrust, Antitrust Class Actions, Business Combinations, Competition, Deceptive Trade Practices, International Antitrust, Price-Fixing, Trade Regulation, Unfair Trade |
| Appellate Practice | Civil Appeals, Criminal Appeals |
| Banking Law | ATM Networks, Bank Collections, Bank Directors and Officers Liability, Bank Failures, Bank Foreclosures, Bank Fraud, Bank Holding Company Law, Bank Holding Company Regulation, Bank Insolvency, Bank Mergers and Acquisitions, Banking Antitrust, Banking Litigation, Banking Regulation, Check Fraud, Commercial Banking, Commercial Credit, Commercial Loans, Consumer Banking, Consumer Loans, Credit Card Law, Credit Finance, Credit Fraud, Credit Insurance, Credit Law, Credit Union Law, Currency Law, Electronic Banking, Escrow Agent Liability, Escrow Law, Exchange Control, Fair Lending, Financial Law, Foreign Exchange, Interest and Usury, International Banking Law, International Loans, Lender Law, Lender Liability, Lender Regulation, Lenders Rights, Letters of Credit, Loan Restructuring, Loan Syndication, Loan Workouts, Loans, Merchant Banking, Offshore Banking, Savings and Loan Failures, Savings and Loan Fraud, Savings and Loan Law, Savings and Loan Liquidation, Savings and Loan Regulation, Secured Lending, Thrift Institution Failures, Thrift Institution Regulation, Thrift Institutions Law, Trade and Professional Associations, Trade Association Law, Truth in Lending |
| Bankruptcy | Bankruptcy Arbitration, Bankruptcy Chapter 7, Bankruptcy Chapter 11, Bankruptcy Chapter 12, Bankruptcy Chapter 13, Bankruptcy Collections, Bankruptcy Fraud, Bankruptcy Litigation, Bankruptcy Mediation, Bankruptcy Reorganization, Bankruptcy Taxation, Bankruptcy Trustees Rights, Commercial Bankruptcy, Commercial Foreclosure, Commercial Insolvency, Commercial Recovery, Commercial Workouts, Consumer Bankruptcy, Creditor Bankruptcy, Debt Relief, Debtor Bankruptcy, Foreclosures, Fraudulent Conveyance, Insolvency, International Bankruptcy, International Insolvency, Liquidations, Out of Court Debt Restructuring, Personal Bankruptcy, Pre-Bankruptcy Workouts, Receivership, Repossessions, Workouts, Workouts Taxation |
| Business Law | Business Arbitration, Business Associations Law, Business Cooperatives, Business Crimes, Business Development, Business Dissolutions, Business Enterprises, Business Estate Planning, Business Formation, Business Fraud, Business Litigation, Business Mediation, Business Organization, Business Planning, Business Regulation, Business Reorganization, Business Start-Ups, Business Succession Planning, Business Successions, Business Syndication, Business Taxation, Business Torts, Business Transactions, Business Transfers, Business Trusts, Business Valuation, Buy-Sell Agreements, Buying and Selling of Businesses, Closely Held Business Estate Planning, Closely Held Business Law, Closely Held Business Taxation, Complex Business Litigation, Cooperative Taxation, Emerging Business Law, Emerging Growth Companies, Entrepreneurial Business Law, Family Business Law, Family Business Mediation, Family Business Successions, International Business Law, International Joint Ventures, Joint Ventures, Limited Liability Company Law, Minority Business Law, Pass-Through Entities, Private Business Law, Privatization, Professional Practices, Small Business Law, Sole Proprietorships, Strategic Alliances, Trade and Professional Associations, Trade Association Law |
| Commercial Law | Commercial Arbitration, Commercial Bad Faith, Commercial Constitutional Law, Commercial Crimes, Commercial Fraud, Commercial Liability, Commercial Litigation, Commercial Mediation, Commercial Torts, Commercial Transactions, Commercial Transfers, Commercial Trusts, Complex Commercial Litigation, International Commercial Arbitration, International Commercial Law, International Sale of Goods, Negotiable Instruments, Retail Liability, Sale of Goods, Secured Transactions, Uniform Commercial Code, Warehousing |
| Commercial Real Estate | Commercial Conveyancing, Commercial Real Estate Acquisitions, Commercial Real Estate Bankruptcy, Commercial Real Estate Contracts, Commercial Real Estate Development, Commercial Real Estate Finance, Commercial Real Estate Foreclosure, Commercial Real Estate Litigation, Commercial Real Estate Sales, Commercial Real Estate Syndication, Commercial Real Estate Workouts, Industrial Real Estate Law, Retail Development, Shopping Center Acquisitions, Shopping Center Development, Shopping Center Law |
| Construction Law | Architectural Law, Construction Accidents, Construction and Design Law, Construction and Surety Law, Construction Arbitration, Construction Claims, Construction Contracts, Construction Defects, Construction Equipment Liability, Construction Finance, Construction Insurance, Construction Insurance Defense, Construction Labor Law, Construction Liability, Construction Liens, Construction Litigation, Construction Mediation, Construction Products Liability, Construction Safety, Construction Workouts, Contractor Performance Bonds, Contractors Liability, Environmental Construction Law, International Construction Contracts, International Construction Law, Materialmens Liens, Mechanics Liens, Public Construction Law, Public Works, Roof Industry Liability, Scaffolding Liability, Structural Work Act |
| Consumer Law | Consumer Arbitration, Consumer Class Actions, Consumer Collections, Consumer Credit, Consumer Credit Compliance, Consumer Finance, Consumer Fraud, Consumer Litigation, Consumer Protection, Consumer Rights, Fair Credit Reporting Act |
| Contracts | Contract Drafting, Commercial Contracts, Contract Fraud, Contract Litigation, International Commercial Contracts, International Contracts |
| Corporate Law | Closely Held Corporations, Corporate Banking Law, Corporate Commercial Law, Corporate Contracts, Corporate Control Contests, Corporate Criminal Law, Corporate Dissolutions, Corporate Ethics, Corporate Fiduciary Law, Corporate Finance, Corporate Formation, Corporate Governance, Corporate Income Tax, Corporate Insurance, Corporate Insurance Defense, Corporate Investigations, Corporate Litigation, Corporate Organization, Corporate Partnerships, Corporate Planning, Corporate Real Estate, Corporate Reorganization, Corporate Successions, Corporate Tax Controversies, Corporate Tax Planning, Corporate Taxation, Corporate Trusts, Corporate Workouts, Family Corporations, Foreign Sales Corporations, Hostile Takeovers, Incorporation, International Corporate Finance, International Corporate Law, International Corporate Taxation, Nonprofit Corporations, Offshore Corporations, Professional Corporations, Proxy Contests, Public Corporations, S Corporations, Small Business Corporations, Takeovers, Tender Offers, Transfer Pricing |
| Debtor and Creditor | Creditors Rights, Creditors Rights in Bankruptcy, Debtor and Creditor Collections, Debtor and Creditor Remedies, Debtor and Creditor Reorganization, Debtor and Creditor Rights, Debtor and Creditor Workouts, Debtors Rights, Fair Debt Collection Practices Act, International Creditors Rights, Secured Creditors Rights, Unsecured Creditors Rights |
| Finance | Asset Based Finance, Asset Sales, Commercial Finance, Credit Enhancement, Cross Border Finance, Debt and Equity Finance, Debt Finance, Equity Finance, Eurobonds, Factoring Law, Finance Taxation, Financial Fraud, Financial Fraud Recovery, Financial Institution Bonds, Financial Institution Failures, Financial Institution Insolvency, Financial Institution Regulation, Financial Institution Reorganization, Financial Institutions Law, Financial Institutions Litigation, Financial Institutions Taxation, Financial Restructuring, International Commercial Finance, International Finance, Precious Metals Finance, Private Finance, Secured Finance, Securitization, Structured Finance, Unsecured Finance |
| Fraud | Art Fraud, Automobile Fraud, Civil Fraud, Fraud, Identity Theft, Odometer Tampering |
| Intellectual Property | Artistic Property, Brand Management, Chemical Intellectual Property, Electrical Intellectual Property, Electronic Intellectual Property, Industrial Models and Designs, Industrial Property, Industrial Property Rights, Intellectual Property Arbitration, Intellectual Property Enforcement, Intellectual Property Infringement, Intellectual Property Licensing, Intellectual Property Litigation, Intellectual Property Portfolio Management, Intellectual Property Procurement, Intellectual Property Prosecution, Intellectual Property Rights, International Intellectual Property, International Licensing, Internet Intellectual Property, Literary Property, Mechanical Intellectual Property, Medical Intellectual Property, Merchandising, New Media Law, Pharmaceutical Intellectual Property, Piracy, Proprietary Rights, Protection of Personality |
| Legal Ethics and Professional Responsibility | Attorney Discipline, Attorney Errors and Omissions, Attorney Fee Disputes, Attorney Grievances, Conflicts of Interest, Judicial Discipline, Legal Ethics |
| Legal Malpractice | Legal Malpractice Defense, Legal Negligence, Legal Professional Liability |
| Libel, Slander and Defamation | Defamation, Libel and Slander, Libel Defense, Media Libel |
| Litigation | Civil Litigation, Commercial Litigation, Complex and Multi-District Litigation, Complex Litigation, Defense Litigation, E-Discovery, Federal Civil Litigation, Federal Litigation, International Litigation, Long-Arm Litigation, Personal Injury Litigation, Trial Practice, U.S. Supreme Court Litigation |
| Medical Malpractice | Birth Trauma, Chiropractors Malpractice, Cosmetic Surgery Malpractice, Dental Malpractice, Dental Malpractice Defense, Failure to Diagnose, Gynecology Malpractice, Medical Disciplinary Proceedings, Medical Liability, Medical Malpractice Defense, Medical Negligence, Medical-Legal Law, Medication Errors, Mental Health Professionals Malpractice, Nursing Liability, Nursing Malpractice, Nursing Negligence, Obstetric Malpractice, Oncology Law, Optometric Malpractice, Orthopedic Malpractice, Pediatric Malpractice, Pharmacists Liability, Physicians Professional Liability, Physicians Rights, Physicians Risk Management, Podiatric Malpractice, Psychiatric Malpractice, Psychology Malpractice, Psychotherapy Law, Surgeons Liability, Wrong Site Surgery |
| Partnership Law | Family Limited Partnerships, Family Partnerships, Limited Liability Partnerships, Limited Partnerships, Partnership Dissolution, Partnership Formation, Partnership Organization, Partnership Syndication, Partnership Taxation |
| Personal Injury | Accidents, Animal Attacks, Aquatic Injuries, Automobile Accidents and Injuries, Automobile Negligence, Bicycle Accidents, Boating Accidents, Bodily Injury, Brain Injury, Bus Accidents, Carpal Tunnel Syndrome, Catastrophic Injury, Commercial Vehicle Liability, Dog Bites, Electrical Injury, Head Injury, Motor Vehicle Accidents and Injuries, Motorcycle Accidents, Neurolaw, Pedestrian Injuries, Personal Injury Appeals, Product Liability, Severe Burns, Sexual Abuse, Slip and Fall, Spinal Injury, Subway Accidents, Third Party Wrongful Death, Work Place Injury, Whiplash, Wrongful Death |
| Premises Liability | Inadequate Security, Negligent Security, Premises Liability Defense, Premises Security, Private Security Litigation |
| Products Liability | Airbag Injury, All Terrain Vehicle Products Liability, Automotive Crashworthiness, Automotive Design Liability, Automotive Products Liability, Automotive Restraints, Automotive Warranty Law, Bicycle Products Liability, Biomedical Products Liability, Blood Bank Liability, Breach of Warranty, Breast Implant Litigation, Chemical Explosions, Chemical Products Liability, Dalkon Shield Litigation, Diet Drug Litigation, Drug and Medical Device Defense, Drug and Medical Device Litigation, Drug Contamination, Elevator Liability, Engineering Products Liability, Environmental Products Liability, Escalator Liability, Explosions, Firearms Litigation, Flammable Fabrics, Food Borne Disease, Food Products Liability, Gas Explosions, Heart Device Litigation, Heavy Equipment Products Liability, Industrial Products Liability, Lemon Law, Manufacturers Liability, Motorcycle Products Liability, Office Equipment Products Liability, Product Defects, Product Failure, Product Recall, Product Safety, Product Warning Labels, Products Liability Arbitration, Products Liability Defense, Products Liability Insurance Coverage, Products Liability Mediation, Products Liability Subrogation, Propane Products Liability, Recreational Products Liability, Recreational Vehicle Products Liability, Seat Belt Injury, Tire Defect Litigation, Tire/Rim Mismatch, Tobacco Litigation, Vaccine Injury, Vehicle Rollovers, Warranty Law, Welding Products Liability |
| Professional Liability | Accountants Liability, Accountants Malpractice, Agents and Brokers Errors andOmissions, Agents and Brokers Liability, Appraisers Liability, Architects and Engineers Errors and Omissions, Architects and Engineers Liability, Architects and Engineers Malpractice, Auditors Malpractice, Clergy Malpractice, Clergy Sexual Misconduct, Design Professionals Errors and Omissions, Design Professionals Liability, Design Professionals Malpractice, Directors and Officers Errors and Omissions, Directors and Officers Insurance Coverage, Directors and Officers Liability, Funeral Directors Liability, Professional Conduct, Professional Discipline, Professional Errors and Omissions, Professional Indemnity, Professional Liability Defense, Professional Liability Insurance Coverage, Professional Malpractice, Professional Negligence, Professional Sexual Misconduct, Surveyors Malpractice |
| Real Estate | Adverse Possession, Boundary Disputes, Common Interest Community Law, Community Association Law, Condominium Association Law, Condominium Conversions, Condominium Development, Condominium Law, Condominium Timeshares, Conservation Easements, Conveyancing, Cooperative Housing Association Law, Cooperative Conversions, Cooperative Housing Law, Easements, Historic Conservation Easements, Homeowners Association Law, International Real Estate, Land Acquisitions, Land Sales, Land Trusts, Manufactured Housing Law, Mixed Use Development, Mobile Home Law, Planned Unit Development Law, Property Management, Quiet Title, Real Estate Acquisitions, Real Estate Arbitration, Real Estate Banking Law, Real Estate Bankruptcy, Real Estate Brokerage Law, Real Estate Brokers and Agents Liability, Real Estate Brokers Licensing, Real Estate Brokers Malpractice, Real Estate Brokers Malpractice Defense, Real Estate Collections, Real Estate Contracts, Real Estate Development, Real Estate Errors and Omissions, Real Estate Exchanges, Real Estate Finance, Real Estate Foreclosure, Real Estate Fraud, Real Estate Investment, Real Estate Investment Taxation, Real Estate Investment Trusts, Real Estate Joint Ventures, Real Estate Leasing, Real Estate Litigation, Real Estate Mediation, Real Estate Partnerships, Real Estate Restructuring, Real Estate Sales, Real Estate Secured Lending, Real Estate Securities, Real Estate Settlements, Real Estate Syndication, Real Estate Tax Appeals, Real Estate Tax Assessment, Real Estate Tax Foreclosure, Real Estate Tax Liens, Real Estate Taxation, Real Estate Title, Real Estate Title Examination, Real Estate Title Insurance, Real Estate Trade Association Law, Real Estate Valuation, Real Estate Workouts, Real Property, Real Property Acquisitions, Real Property Development, Real Property Finance, Residential Real Estate, Residential Real Estate Acquisitions, Residential Real Estate Development, Residential Real Estate Finance, Residential Real Estate Foreclosure, Residential Real Estate Sales, Right of Way Easements, Waterfront Development |
| Securities Law | Bank Securities, Blue Sky Law, Broker-Dealer Arbitration, Broker-Dealer Registration, Broker-Dealer Regulation, FINRA Arbitration, Government Securities, Initial Public Offerings, Insider Trading, International Securities, Mortgage Backed Securities, Private Placement, Private Placement Syndication, Public Offerings, SEC Enforcement, Securities Arbitrage, Securities Arbitration, Securities Class Actions, Securities Consumer Arbitration, Securities Disclosure, Securities Finance, Securities Fraud, Securities Fraud Arbitration, Securities Fraud Class Actions, Securities Investor Protection Act, Securities Litigation, Securities Offerings, Securities Registration, Securities Regulation, Shareholder Agreements, Shareholder Derivative Actions, Shareholder Disputes, Shareholder Rights, Shareholders Law, Tax Exempt Securities |
| Trade Secrets | Theft of Trade Secrets, Trade Secret Misappropriation |
---
Jurisdictions
---
Employment History
Managing Director

| The Wilson Law Firm, P.C.

1977 - 2017

Responsible for all client relations and decisions
---
Education
JD

| Washington College of Law of the American University, Washington, DC

1974 - 1977
---
Attorney Rating and Feedback
No Feedback
---
Publications and Presentations
No Publications
---
I verify that I am licensed to practice in the State(s) identified and maintain all necessary insurance.
TYPICAL HOURLY RATE: $375
TYPICAL FIXED FEE: $2500
TYPICAL CONTINGENCY FEE: 30%

Atlanta, Georgia, Dekalb County
Get a Lawyer Now
Tired of searching?
Anonymously post your legal needs quickly and for free, and lawyers interested in helping you will contact you via email!
GET STARTED