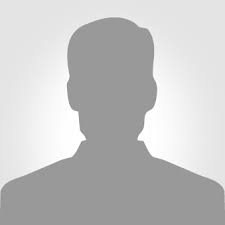 Michael Slevin
Partner
Slevin & Slevin, Esqs.
Contact Information
516-365-1004, slevinlaw@gmail.com
Website
---
Biography
Attorney with 30 years of experience in litigation, real estate and estate matters. Graduate of Fordham College and Fordham Law School. Numerous trials to verdict in cases ranging from personal injury to insurance coverage to homeowner-contractor disputes. Prior experience includes work at large and small law firms. Knowledge and experience in real estate closings and disputes. Devoted to obtaining the best result for clients at the most reasonable fee. No complaints or ethics violations in entire career. Trustworthy.
---
Areas of Law and Practice
| Areas of Law | Areas of Practice |
| --- | --- |
| Admiralty and Maritime Law | Admiralty Law, Boat Manufacturing Liability, Carriage of Goods by Sea, Charter Parties, Charter Party Arbitration, Cruise Ship Injuries, Diving and Offshore Injuries, Inland Marine Insurance, Inland Marine Law, International Maritime Law, Jones Act, Longshore and Harbor Workers Compensation Act, Marine Cargo, Marine Environmental Law, Marine Insurance, Marine Insurance Defense, Marine Insurance Salvage, Marine Law, Marine Liability, Marine Oil Spills, Marine Pollution, Marine Salvage Rights, Marine Subrogation, Maritime Accidents, Maritime Administrative Law, Maritime Arbitration, Maritime Commercial Law, Maritime Contracts, Maritime Criminal Law, Maritime Finance, Maritime Law, Maritime Liens, Maritime Negligence, Maritime Personal Injury, Maritime Products Liability, Maritime Property Damage, Maritime Regulation, Recreational Boating Law, Seamens Claims, Ship Documentation, Ship Finance, Ship Foreclosure, Ship Registration, Ship Sales and Mortgages, Shipbuilding and Repair, Shipping, Shipping Regulation, Shipyard Litigation |
| Alcoholic Beverage Law | Alcoholic Beverage Control, Dram Shop Liability, Liquor Liability, Liquor Licensing, Local Liquor Options |
| Alternative Dispute Resolution | Arbitration, Collaborative Law, International Arbitration, International Dispute Resolution, International Mediation, Mediation |
| Appellate Practice | Civil Appeals, Criminal Appeals |
| Business Law | Business Arbitration, Business Associations Law, Business Cooperatives, Business Crimes, Business Development, Business Dissolutions, Business Enterprises, Business Estate Planning, Business Formation, Business Fraud, Business Litigation, Business Mediation, Business Organization, Business Planning, Business Regulation, Business Reorganization, Business Start-Ups, Business Succession Planning, Business Successions, Business Syndication, Business Taxation, Business Torts, Business Transactions, Business Transfers, Business Trusts, Business Valuation, Buy-Sell Agreements, Buying and Selling of Businesses, Closely Held Business Estate Planning, Closely Held Business Law, Closely Held Business Taxation, Complex Business Litigation, Cooperative Taxation, Emerging Business Law, Emerging Growth Companies, Entrepreneurial Business Law, Family Business Law, Family Business Mediation, Family Business Successions, International Business Law, International Joint Ventures, Joint Ventures, Limited Liability Company Law, Minority Business Law, Pass-Through Entities, Private Business Law, Privatization, Professional Practices, Small Business Law, Sole Proprietorships, Strategic Alliances, Trade and Professional Associations, Trade Association Law |
| Commercial Law | Commercial Arbitration, Commercial Bad Faith, Commercial Constitutional Law, Commercial Crimes, Commercial Fraud, Commercial Liability, Commercial Litigation, Commercial Mediation, Commercial Torts, Commercial Transactions, Commercial Transfers, Commercial Trusts, Complex Commercial Litigation, International Commercial Arbitration, International Commercial Law, International Sale of Goods, Negotiable Instruments, Retail Liability, Sale of Goods, Secured Transactions, Uniform Commercial Code, Warehousing |
| Commercial Real Estate | Commercial Conveyancing, Commercial Real Estate Acquisitions, Commercial Real Estate Bankruptcy, Commercial Real Estate Contracts, Commercial Real Estate Development, Commercial Real Estate Finance, Commercial Real Estate Foreclosure, Commercial Real Estate Litigation, Commercial Real Estate Sales, Commercial Real Estate Syndication, Commercial Real Estate Workouts, Industrial Real Estate Law, Retail Development, Shopping Center Acquisitions, Shopping Center Development, Shopping Center Law |
| Construction Law | Architectural Law, Construction Accidents, Construction and Design Law, Construction and Surety Law, Construction Arbitration, Construction Claims, Construction Contracts, Construction Defects, Construction Equipment Liability, Construction Finance, Construction Insurance, Construction Insurance Defense, Construction Labor Law, Construction Liability, Construction Liens, Construction Litigation, Construction Mediation, Construction Products Liability, Construction Safety, Construction Workouts, Contractor Performance Bonds, Contractors Liability, Environmental Construction Law, International Construction Contracts, International Construction Law, Materialmens Liens, Mechanics Liens, Public Construction Law, Public Works, Roof Industry Liability, Scaffolding Liability, Structural Work Act |
| Contracts | Contract Drafting, Commercial Contracts, Contract Fraud, Contract Litigation, International Commercial Contracts, International Contracts |
| Corporate Law | Closely Held Corporations, Corporate Banking Law, Corporate Commercial Law, Corporate Contracts, Corporate Control Contests, Corporate Criminal Law, Corporate Dissolutions, Corporate Ethics, Corporate Fiduciary Law, Corporate Finance, Corporate Formation, Corporate Governance, Corporate Income Tax, Corporate Insurance, Corporate Insurance Defense, Corporate Investigations, Corporate Litigation, Corporate Organization, Corporate Partnerships, Corporate Planning, Corporate Real Estate, Corporate Reorganization, Corporate Successions, Corporate Tax Controversies, Corporate Tax Planning, Corporate Taxation, Corporate Trusts, Corporate Workouts, Family Corporations, Foreign Sales Corporations, Hostile Takeovers, Incorporation, International Corporate Finance, International Corporate Law, International Corporate Taxation, Nonprofit Corporations, Offshore Corporations, Professional Corporations, Proxy Contests, Public Corporations, S Corporations, Small Business Corporations, Takeovers, Tender Offers, Transfer Pricing |
| Debtor and Creditor | Creditors Rights, Creditors Rights in Bankruptcy, Debtor and Creditor Collections, Debtor and Creditor Remedies, Debtor and Creditor Reorganization, Debtor and Creditor Rights, Debtor and Creditor Workouts, Debtors Rights, Fair Debt Collection Practices Act, International Creditors Rights, Secured Creditors Rights, Unsecured Creditors Rights |
| Elder Law | Age Discrimination, Elder Abuse, Elder Care, Elder Rights |
| Environmental Law | Air Pollution, Air Quality, Brownfields Redevelopment, California Environmental Quality Act (CEQA), Chemical Regulation, Clean Air Act, Clean Water Act, Climate Change, Coastal Environmental Law, Earth Movement, Endangered Species, Environmental Administrative Law, Environmental Arbitration, Environmental Auditing, Environmental Bankruptcy, Environmental Business Law, Environmental Class Actions, Environmental Cleanup, Environmental Compliance, Environmental Contamination, Environmental Corporate Law, Environmental Cost Recovery, Environmental Criminal Defense, Environmental Criminal Law, Environmental Diseases, Environmental Dispute Resolution, Environmental Due Diligence, Environmental Health and Safety, Environmental Insurance, Environmental Insurance Claims, Environmental Insurance Coverage, Environmental Insurance Defense, Environmental Legislative Practice, Environmental Lender Liability, Environmental Liability, Environmental Litigation, Environmental Mediation, Environmental Penalties, Environmental Permitting, Environmental Real Estate, Environmental Regulation, Environmental Reinsurance, Environmental Risk Management, Federal Insecticide, Fungicide and Rodenticide Act, Gas Pollution, Groundwater Contamination, Habitat Conservation, Hazardous Materials and Substances, Hazardous Materials Management, Hazardous Materials Transportation, Hazardous Waste, Hazardous Waste Liability, Hazardous Waste Management, Hazardous Waste Permits, Hazardous Waste Regulation, Indoor Air Quality, International Environmental Law, Landslides and Subsidence, Medical Waste, National Environmental Policy Act (NEPA), Naturally Occurring Radioactive Material, Nuclear Waste, Oil Pollution, Oil Spills, Pesticide Regulation, Pollution, Property Remediation, Protected Species, Resource Conservation and Recovery Act (RCRA), Sick Building Syndrome, Solid Waste, Solid Waste Disposal, Solid Waste Management, Solid Waste Regulation, Superfund, Toxic Chemicals, Toxic Substance Liability, Toxic Substance Regulation, Toxic Substances, Underground Storage Tanks, Water Pollution, Water Quality, Wetlands Protection, Wetlands Regulation, Wildlife Law |
| Guardianship and Conservatorship | Adult Guardianship, Advance Directives, Conservatorship, Dependent Adult Abuse, Elder Guardianship, Guardian Ad Litem, Guardianship, Guardianship Administration, Incompetency Proceedings, Mental Disability Law |
| Insurance | Accident Insurance, Automobile Insurance, Automobile Insurance Coverage, Automobile Liability, Captive Insurance, Casualty Insurance, Casualty Insurance Subrogation, Commercial Insurance, Commercial Property Insurance, Disability Insurance, Excess and Reinsurance, Excess Coverage, Extra Contractual Insurance Claims, Fidelity and Surety, Fidelity and Surety Bonds, Fire Insurance, Fire Insurance Subrogation, Fire Loss, First and Third Party Insurance, First Party Insurance, General Liability, Indemnity, Insurance Adjuster Liability, Insurance Administration, Insurance Agents and Brokers Defense, Insurance Agents and Brokers Errors and Omissions, Insurance Agents and Brokers, Malpractice, Insurance Arbitration, Insurance Bad Faith, Insurance Collection, Insurance Company Demutualization, Insurance Company Taxation, Insurance Contracts, Insurance Coverage, Insurance Fraud, Insurance Guaranty Association Law, Insurance Insolvency, Insurance Investigations, Insurance Litigation, Insurance Mediation, Insurance Mergers and Acquisitions, Insurance Pooling Arrangements, Insurance Premium Fraud, Insurance Products, Insurance Rate Regulation, Insurance Receivership, Insurance Recovery, Insurance Regulation, Insurance Rehabilitation and Liquidation, Insurance Trusts, International Insurance, Life and Health Insurance, Life Insurance, No Fault Automobile Insurance, Personal Liability, Property Damage, Property Insurance, Property Insurance Coverage, Property Loss, Property Subrogation, Public Liability, Reinsurance, Reinsurance Arbitration, Reinsurance Mediation, Risk Management, Self Insured Law, Subrogation, Surety Bonds, Surety Law, Unfair Insurance Practices, Uninsured and Underinsured Motorists, Uninsured and Underinsured, Motorists Arbitration |
| Insurance Defense | Arson and Insurance Fraud, Automobile Insurance Defense, Automobile Insurance Fraud Defense, Automobile Liability Defense, Casualty Insurance Defense, Commercial Insurance Defense, Disability Insurance Defense, Extra Contractual Insurance Defense, Fire Insurance Defense, First and Third Party Insurance Defense, First Party Insurance Defense, Flood Insurance Defense, General Liability Defense, Insurance Bad Faith Defense, Insurance Coverage Defense, Insurance Defense Subrogation, Insurance Fraud Defense, Life Insurance Defense, Loss Recovery, No Fault Auto Insurance Defense, Personal Liability Defense, Property Damage Defense, Property Insurance Defense, Public Liability Defense, Reinsurance Defense, Self Insured Defense, Surety Defense |
| Leases and Leasing | Commercial Landlord and Tenant Law, Commercial Leasing, Evictions, Industrial Leasing, International Leasing, Landlord and Tenant Law, Lease Finance, Lease Terminations, Leasing, Leveraged Leasing, Office Leasing, Rent Control, Retail Leasing, Shopping Center Leasing, Unlawful Detainer |
| Litigation | Civil Litigation, Commercial Litigation, Complex and Multi-District Litigation, Complex Litigation, Defense Litigation, E-Discovery, Federal Civil Litigation, Federal Litigation, International Litigation, Long-Arm Litigation, Personal Injury Litigation, Trial Practice, U.S. Supreme Court Litigation |
| Medical Malpractice | Birth Trauma, Chiropractors Malpractice, Cosmetic Surgery Malpractice, Dental Malpractice, Dental Malpractice Defense, Failure to Diagnose, Gynecology Malpractice, Medical Disciplinary Proceedings, Medical Liability, Medical Malpractice Defense, Medical Negligence, Medical-Legal Law, Medication Errors, Mental Health Professionals Malpractice, Nursing Liability, Nursing Malpractice, Nursing Negligence, Obstetric Malpractice, Oncology Law, Optometric Malpractice, Orthopedic Malpractice, Pediatric Malpractice, Pharmacists Liability, Physicians Professional Liability, Physicians Rights, Physicians Risk Management, Podiatric Malpractice, Psychiatric Malpractice, Psychology Malpractice, Psychotherapy Law, Surgeons Liability, Wrong Site Surgery |
| Municipal Law | Chapter 9 Municipal Reorganization, Firefighter Labor Law, Municipal Bankruptcy, Municipal Bonds, Municipal Bonds Taxation, Municipal Civil Rights, Municipal Contracts, Municipal Corporation Law, Municipal Defense, Municipal Derivative Products, Municipal Finance, Municipal Labor Law, Municipal Leasing, Municipal Liability, Municipal License Tax, Municipal Pension Law, Municipal Prosecution, Municipal Redevelopment, Municipal Risk Management, Municipal Securities, Municipal Solid Waste, Municipal Solid Waste Resource Recovery, Municipal Taxation, Municipal Torts, Municipal Utility Law, Municipal Utility Regulation, Police Labor Law, Tax Increment Finance |
| Personal Injury | Accidents, Animal Attacks, Aquatic Injuries, Automobile Accidents and Injuries, Automobile Negligence, Bicycle Accidents, Boating Accidents, Bodily Injury, Brain Injury, Bus Accidents, Carpal Tunnel Syndrome, Catastrophic Injury, Commercial Vehicle Liability, Dog Bites, Electrical Injury, Head Injury, Motor Vehicle Accidents and Injuries, Motorcycle Accidents, Neurolaw, Pedestrian Injuries, Personal Injury Appeals, Product Liability, Severe Burns, Sexual Abuse, Slip and Fall, Spinal Injury, Subway Accidents, Third Party Wrongful Death, Work Place Injury, Whiplash, Wrongful Death |
| Premises Liability | Inadequate Security, Negligent Security, Premises Liability Defense, Premises Security, Private Security Litigation |
| Probate | Ancillary Probate, International Probate, Probate Administration, Probate Litigation, Probate Taxation |
| Products Liability | Airbag Injury, All Terrain Vehicle Products Liability, Automotive Crashworthiness, Automotive Design Liability, Automotive Products Liability, Automotive Restraints, Automotive Warranty Law, Bicycle Products Liability, Biomedical Products Liability, Blood Bank Liability, Breach of Warranty, Breast Implant Litigation, Chemical Explosions, Chemical Products Liability, Dalkon Shield Litigation, Diet Drug Litigation, Drug and Medical Device Defense, Drug and Medical Device Litigation, Drug Contamination, Elevator Liability, Engineering Products Liability, Environmental Products Liability, Escalator Liability, Explosions, Firearms Litigation, Flammable Fabrics, Food Borne Disease, Food Products Liability, Gas Explosions, Heart Device Litigation, Heavy Equipment Products Liability, Industrial Products Liability, Lemon Law, Manufacturers Liability, Motorcycle Products Liability, Office Equipment Products Liability, Product Defects, Product Failure, Product Recall, Product Safety, Product Warning Labels, Products Liability Arbitration, Products Liability Defense, Products Liability Insurance Coverage, Products Liability Mediation, Products Liability Subrogation, Propane Products Liability, Recreational Products Liability, Recreational Vehicle Products Liability, Seat Belt Injury, Tire Defect Litigation, Tire/Rim Mismatch, Tobacco Litigation, Vaccine Injury, Vehicle Rollovers, Warranty Law, Welding Products Liability |
| Professional Liability | Accountants Liability, Accountants Malpractice, Agents and Brokers Errors andOmissions, Agents and Brokers Liability, Appraisers Liability, Architects and Engineers Errors and Omissions, Architects and Engineers Liability, Architects and Engineers Malpractice, Auditors Malpractice, Clergy Malpractice, Clergy Sexual Misconduct, Design Professionals Errors and Omissions, Design Professionals Liability, Design Professionals Malpractice, Directors and Officers Errors and Omissions, Directors and Officers Insurance Coverage, Directors and Officers Liability, Funeral Directors Liability, Professional Conduct, Professional Discipline, Professional Errors and Omissions, Professional Indemnity, Professional Liability Defense, Professional Liability Insurance Coverage, Professional Malpractice, Professional Negligence, Professional Sexual Misconduct, Surveyors Malpractice |
| Property Law | International Property Law, Personal Property, Personal Property Leasing |
| Real Estate | Adverse Possession, Boundary Disputes, Common Interest Community Law, Community Association Law, Condominium Association Law, Condominium Conversions, Condominium Development, Condominium Law, Condominium Timeshares, Conservation Easements, Conveyancing, Cooperative Housing Association Law, Cooperative Conversions, Cooperative Housing Law, Easements, Historic Conservation Easements, Homeowners Association Law, International Real Estate, Land Acquisitions, Land Sales, Land Trusts, Manufactured Housing Law, Mixed Use Development, Mobile Home Law, Planned Unit Development Law, Property Management, Quiet Title, Real Estate Acquisitions, Real Estate Arbitration, Real Estate Banking Law, Real Estate Bankruptcy, Real Estate Brokerage Law, Real Estate Brokers and Agents Liability, Real Estate Brokers Licensing, Real Estate Brokers Malpractice, Real Estate Brokers Malpractice Defense, Real Estate Collections, Real Estate Contracts, Real Estate Development, Real Estate Errors and Omissions, Real Estate Exchanges, Real Estate Finance, Real Estate Foreclosure, Real Estate Fraud, Real Estate Investment, Real Estate Investment Taxation, Real Estate Investment Trusts, Real Estate Joint Ventures, Real Estate Leasing, Real Estate Litigation, Real Estate Mediation, Real Estate Partnerships, Real Estate Restructuring, Real Estate Sales, Real Estate Secured Lending, Real Estate Securities, Real Estate Settlements, Real Estate Syndication, Real Estate Tax Appeals, Real Estate Tax Assessment, Real Estate Tax Foreclosure, Real Estate Tax Liens, Real Estate Taxation, Real Estate Title, Real Estate Title Examination, Real Estate Title Insurance, Real Estate Trade Association Law, Real Estate Valuation, Real Estate Workouts, Real Property, Real Property Acquisitions, Real Property Development, Real Property Finance, Residential Real Estate, Residential Real Estate Acquisitions, Residential Real Estate Development, Residential Real Estate Finance, Residential Real Estate Foreclosure, Residential Real Estate Sales, Right of Way Easements, Waterfront Development |
| RICO | Civil RICO |
| Social Security | Social Security Appeals, Social Security Disability, Social Security Disability Insurance, Supplemental Security Income |
| Torts | Civil Liability, Intentional Torts, Mass Torts, Tort Defense, Tort Liability |
| Toxic Torts | Asbestos Defense, Asbestos Litigation, Carbon Monoxide Poisoning, Chemical Exposure, Latex Allergy Litigation, Lead Poisoning, Mesothelioma, Mold Litigation, Occupational Cancer, Occupational Disease, Pesticide Litigation, Radiation Injury, Silicosis Litigation, Toxic Exposure, Toxic Tort Class Actions, Toxic Tort Defense |
| Trusts and Estates | Contested Trusts and Estates, Decedents Estates, Estate Administration, Estate Bankruptcy, Estate Litigation, Estate Planning, Estate Planning for Parents of Handicapped Childre, Estate Planning for the Disabled, Estate Planning for the Elderly, Estate Planning for Unmarried Couples, Estate Settlements, Family Trusts, Family Wealth Transfer, Fiduciary Law, Fiduciary Liability, Fiduciary Litigation, Financial Planning, International Estate Planning, International Trusts, International Trusts and Estates, Living Trusts, Offshore Trusts, Personal Planning, Pet Trusts, Powers of Attorney, Retirement Planning, Special Needs Trusts, Surrogates Court Practice, Trust Administration, Trust and Estate Collections, Trust Law, Trust Litigation, Trust Planning, Unclaimed Property, Wealth Planning, Wealth Preservation |
| Wills | Contested Wills, Will Drafting, Inheritance, Living Wills, Missing Heir Searches, Successions |
| Workers Compensation | Black Lung, Defense Base Act, Federal Workers Compensation, Industrial Insurance, Workers Compensation Appeals, Workers Compensation Arbitration, Workers Compensation Defense, Workers Compensation Mediation, Workers Compensation Self Insurance, Workers Compensation Subrogation |
---
Jurisdictions
---
Employment History
Partner

| Slevin & Slevin, Esqs.

2013 - 2016

Engaged in various types of litigation as well as other areas of practice including real estate closings, and wills, trusts and estates. Extensive knowledge of and experience in personal injury matters including automobile, premises, construction, slip and fall, workplace and wrongful death. Probate and litigation of estates in New York City, Nassau and Suffolk counties. Pending cases include personal injury, estate litigation, homeowner disputes with contractors and insurance companies, litigation of ownership of real estate. Other matters include advising clients with regard to real estate closings, wills, trusts and estates.
---
Education
J.D. (Juris Doctorate)

| Fordham Law School

-
---
Attorney Rating and Feedback
No Feedback
---
Publications and Presentations
No Publications
---
I verify that I am licensed to practice in the State(s) identified and maintain all necessary insurance.
TYPICAL HOURLY RATE: $250
TYPICAL FIXED FEE: $1250
TYPICAL CONTINGENCY FEE: 33%

Great Neck, New York, Nassau County
Get a Lawyer Now
Tired of searching?
Anonymously post your legal needs quickly and for free, and lawyers interested in helping you will contact you via email!
GET STARTED