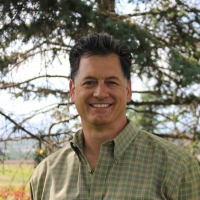 Robert Hopp
Sr. Attorney
Denali Law Firm, LLC
Contact Information
720-949-0911, r.hopp@denalilawfirm.com
Website
---
Biography
ROBERT J. HOPP is a senior attorney having focused his career on business, estate planning, and litigation matters for small to medium sized businesses and business owners since 1996. Applying over 20 years of owning businesses and assisting clients with their growth and transition to and from their companies has afforded the opportunity to act as general corporate counsel as well as provide individual counsel to business owners and their families. He received his undergraduate degree in finance from Eastern Michigan University, and his law degree from the University of Denver, Sturm College of Law. He has lectured and written on numerous topics concerning business. Mr. Hopp currently represents local, national and international business clients on a variety of issues often acting in the role of outside general counsel. Mr. Hopp also assists high net worth clients with estate planning related to their business and real estate holdings.
---
Areas of Law and Practice
| Areas of Law | Areas of Practice |
| --- | --- |
| Alcoholic Beverage Law | Alcoholic Beverage Control, Dram Shop Liability, Liquor Liability, Liquor Licensing, Local Liquor Options |
| Banking Law | ATM Networks, Bank Collections, Bank Directors and Officers Liability, Bank Failures, Bank Foreclosures, Bank Fraud, Bank Holding Company Law, Bank Holding Company Regulation, Bank Insolvency, Bank Mergers and Acquisitions, Banking Antitrust, Banking Litigation, Banking Regulation, Check Fraud, Commercial Banking, Commercial Credit, Commercial Loans, Consumer Banking, Consumer Loans, Credit Card Law, Credit Finance, Credit Fraud, Credit Insurance, Credit Law, Credit Union Law, Currency Law, Electronic Banking, Escrow Agent Liability, Escrow Law, Exchange Control, Fair Lending, Financial Law, Foreign Exchange, Interest and Usury, International Banking Law, International Loans, Lender Law, Lender Liability, Lender Regulation, Lenders Rights, Letters of Credit, Loan Restructuring, Loan Syndication, Loan Workouts, Loans, Merchant Banking, Offshore Banking, Savings and Loan Failures, Savings and Loan Fraud, Savings and Loan Law, Savings and Loan Liquidation, Savings and Loan Regulation, Secured Lending, Thrift Institution Failures, Thrift Institution Regulation, Thrift Institutions Law, Trade and Professional Associations, Trade Association Law, Truth in Lending |
| Business Law | Business Arbitration, Business Associations Law, Business Cooperatives, Business Crimes, Business Development, Business Dissolutions, Business Enterprises, Business Estate Planning, Business Formation, Business Fraud, Business Litigation, Business Mediation, Business Organization, Business Planning, Business Regulation, Business Reorganization, Business Start-Ups, Business Succession Planning, Business Successions, Business Syndication, Business Taxation, Business Torts, Business Transactions, Business Transfers, Business Trusts, Business Valuation, Buy-Sell Agreements, Buying and Selling of Businesses, Closely Held Business Estate Planning, Closely Held Business Law, Closely Held Business Taxation, Complex Business Litigation, Cooperative Taxation, Emerging Business Law, Emerging Growth Companies, Entrepreneurial Business Law, Family Business Law, Family Business Mediation, Family Business Successions, International Business Law, International Joint Ventures, Joint Ventures, Limited Liability Company Law, Minority Business Law, Pass-Through Entities, Private Business Law, Privatization, Professional Practices, Small Business Law, Sole Proprietorships, Strategic Alliances, Trade and Professional Associations, Trade Association Law |
| Commercial Law | Commercial Arbitration, Commercial Bad Faith, Commercial Constitutional Law, Commercial Crimes, Commercial Fraud, Commercial Liability, Commercial Litigation, Commercial Mediation, Commercial Torts, Commercial Transactions, Commercial Transfers, Commercial Trusts, Complex Commercial Litigation, International Commercial Arbitration, International Commercial Law, International Sale of Goods, Negotiable Instruments, Retail Liability, Sale of Goods, Secured Transactions, Uniform Commercial Code, Warehousing |
| Commercial Real Estate | Commercial Conveyancing, Commercial Real Estate Acquisitions, Commercial Real Estate Bankruptcy, Commercial Real Estate Contracts, Commercial Real Estate Development, Commercial Real Estate Finance, Commercial Real Estate Foreclosure, Commercial Real Estate Litigation, Commercial Real Estate Sales, Commercial Real Estate Syndication, Commercial Real Estate Workouts, Industrial Real Estate Law, Retail Development, Shopping Center Acquisitions, Shopping Center Development, Shopping Center Law |
| Construction Law | Architectural Law, Construction Accidents, Construction and Design Law, Construction and Surety Law, Construction Arbitration, Construction Claims, Construction Contracts, Construction Defects, Construction Equipment Liability, Construction Finance, Construction Insurance, Construction Insurance Defense, Construction Labor Law, Construction Liability, Construction Liens, Construction Litigation, Construction Mediation, Construction Products Liability, Construction Safety, Construction Workouts, Contractor Performance Bonds, Contractors Liability, Environmental Construction Law, International Construction Contracts, International Construction Law, Materialmens Liens, Mechanics Liens, Public Construction Law, Public Works, Roof Industry Liability, Scaffolding Liability, Structural Work Act |
| Contracts | Contract Drafting, Commercial Contracts, Contract Fraud, Contract Litigation, International Commercial Contracts, International Contracts |
| Copyrights | Copyright Infringement, Copyright Licensing, Copyright Litigation, Copyright Prosecution, Copyright Protection, Copyright Registration, International Copyright Law, Internet Copyright Law |
| Corporate Law | Closely Held Corporations, Corporate Banking Law, Corporate Commercial Law, Corporate Contracts, Corporate Control Contests, Corporate Criminal Law, Corporate Dissolutions, Corporate Ethics, Corporate Fiduciary Law, Corporate Finance, Corporate Formation, Corporate Governance, Corporate Income Tax, Corporate Insurance, Corporate Insurance Defense, Corporate Investigations, Corporate Litigation, Corporate Organization, Corporate Partnerships, Corporate Planning, Corporate Real Estate, Corporate Reorganization, Corporate Successions, Corporate Tax Controversies, Corporate Tax Planning, Corporate Taxation, Corporate Trusts, Corporate Workouts, Family Corporations, Foreign Sales Corporations, Hostile Takeovers, Incorporation, International Corporate Finance, International Corporate Law, International Corporate Taxation, Nonprofit Corporations, Offshore Corporations, Professional Corporations, Proxy Contests, Public Corporations, S Corporations, Small Business Corporations, Takeovers, Tender Offers, Transfer Pricing |
| Debtor and Creditor | Creditors Rights, Creditors Rights in Bankruptcy, Debtor and Creditor Collections, Debtor and Creditor Remedies, Debtor and Creditor Reorganization, Debtor and Creditor Rights, Debtor and Creditor Workouts, Debtors Rights, Fair Debt Collection Practices Act, International Creditors Rights, Secured Creditors Rights, Unsecured Creditors Rights |
| Elder Law | Age Discrimination, Elder Abuse, Elder Care, Elder Rights |
| Equipment Finance and Leasing | Equipment Finance, Equipment Leasing, Vehicle Leasing |
| Family Law | Adoptions, Agency Adoptions, Alimony, Annulment, Assisted Reproductive Technology, Child Abduction, Child Abuse and Neglect, Child Advocacy, Child Care, Child Custody, Child Custody Mediation, Child Dependency, Child Protection, Child Sexual Abuse, Child Support, Child Welfare, Childrens Rights, Civil Unions, Cohabitation Agreements, Collaborative Family Law, Community Property Law, Day Care, Divorce, Divorce Arbitration, Divorce Mediation, Divorce Taxation, Domestic Partnerships, Domestic Relations, Domestic Torts, Domestic Violence, Equitable Distribution, Family Arbitration, Family Mediation, Fathers Rights, Foster Care, Gay and Lesbian Family Law, Grandparents Custody, Grandparents Visitation Rights, Independent Adoptions, International Adoptions, International Child Abduction, International Child Custody, International Family Law, Interstate Adoptions, Interstate Child Custody, Interstate Support, Juvenile Criminal Law, Juvenile Dependency, Juvenile Delinquency, Juvenile Law, Legal Separation, Marital Agreements, Marital Property Distribution, Marital Property Law, Marital Property Settlements, Matrimonial Bankruptcy Law, Matrimonial Law, Military Divorce, Name Changes, No Fault Divorce, Non-Traditional Family Law, Orphans Court Practice, Palimony, Parental Kidnapping, Parental Rights, Parenting Time, Paternity, Post Divorce Modification, Postnuptial Agreements, Premarital Agreements, Private Adoptions, Qualified Domestic Relations Orders, (QDROs), Restraining Orders, Same Sex Marriage, Spousal Support, Step Parent Adoptons, Surrogacy Law, Termination of Parental Rights, Third Party Custody, Uncontested Divorce, Visitation Rights |
| Guardianship and Conservatorship | Adult Guardianship, Advance Directives, Conservatorship, Dependent Adult Abuse, Elder Guardianship, Guardian Ad Litem, Guardianship, Guardianship Administration, Incompetency Proceedings, Mental Disability Law |
| Intellectual Property | Artistic Property, Brand Management, Chemical Intellectual Property, Electrical Intellectual Property, Electronic Intellectual Property, Industrial Models and Designs, Industrial Property, Industrial Property Rights, Intellectual Property Arbitration, Intellectual Property Enforcement, Intellectual Property Infringement, Intellectual Property Licensing, Intellectual Property Litigation, Intellectual Property Portfolio Management, Intellectual Property Procurement, Intellectual Property Prosecution, Intellectual Property Rights, International Intellectual Property, International Licensing, Internet Intellectual Property, Literary Property, Mechanical Intellectual Property, Medical Intellectual Property, Merchandising, New Media Law, Pharmaceutical Intellectual Property, Piracy, Proprietary Rights, Protection of Personality |
| Leases and Leasing | Commercial Landlord and Tenant Law, Commercial Leasing, Evictions, Industrial Leasing, International Leasing, Landlord and Tenant Law, Lease Finance, Lease Terminations, Leasing, Leveraged Leasing, Office Leasing, Rent Control, Retail Leasing, Shopping Center Leasing, Unlawful Detainer |
| Litigation | Civil Litigation, Commercial Litigation, Complex and Multi-District Litigation, Complex Litigation, Defense Litigation, E-Discovery, Federal Civil Litigation, Federal Litigation, International Litigation, Long-Arm Litigation, Personal Injury Litigation, Trial Practice, U.S. Supreme Court Litigation |
| Mergers and Acquisitions | Business Acquisitions, Business Divestitures, International Merger Notification, International Mergers and Acquisitions, Leveraged Acquisitions, Leveraged Buyouts, Merger Reorganization, Mergers, Acquisitions and Divestitures, Mergers and Acquisitions Finance, Mergers and Acquisitions Taxation, Premerger Notification, Spin-Offs |
| Partnership Law | Family Limited Partnerships, Family Partnerships, Limited Liability Partnerships, Limited Partnerships, Partnership Dissolution, Partnership Formation, Partnership Organization, Partnership Syndication, Partnership Taxation |
| Patents | Biochemical Patents, Biotechnology Patent Prosecution, Biotechnology Patents, Business Method Patents, Chemical Patent Prosecution, Chemical Patents, Computer and Software Patents, Computer Architecture Patents, Design Patents, Electrical Patent Prosecution, Electrical Patents, Electro-Mechanical Patents, Electronic Patents, International Patent Prosecution, International Patents, Internet Patents, Mechanical Patent Prosecution, Mechanical Patents, Medical Patents, Metallurgical Patents, Molecular Biology Patents, Patent Applications, Patent Infringement, Patent Interference Practice, Patent Licensing, Patent Litigation, Patent Portfolio Management, Patent Prosecution, Patent Protection, Pharmaceutical Patent Prosecution, Pharmaceutical Patents |
| Probate | Ancillary Probate, International Probate, Probate Administration, Probate Litigation, Probate Taxation |
| Property Law | International Property Law, Personal Property, Personal Property Leasing |
| Real Estate | Adverse Possession, Boundary Disputes, Common Interest Community Law, Community Association Law, Condominium Association Law, Condominium Conversions, Condominium Development, Condominium Law, Condominium Timeshares, Conservation Easements, Conveyancing, Cooperative Housing Association Law, Cooperative Conversions, Cooperative Housing Law, Easements, Historic Conservation Easements, Homeowners Association Law, International Real Estate, Land Acquisitions, Land Sales, Land Trusts, Manufactured Housing Law, Mixed Use Development, Mobile Home Law, Planned Unit Development Law, Property Management, Quiet Title, Real Estate Acquisitions, Real Estate Arbitration, Real Estate Banking Law, Real Estate Bankruptcy, Real Estate Brokerage Law, Real Estate Brokers and Agents Liability, Real Estate Brokers Licensing, Real Estate Brokers Malpractice, Real Estate Brokers Malpractice Defense, Real Estate Collections, Real Estate Contracts, Real Estate Development, Real Estate Errors and Omissions, Real Estate Exchanges, Real Estate Finance, Real Estate Foreclosure, Real Estate Fraud, Real Estate Investment, Real Estate Investment Taxation, Real Estate Investment Trusts, Real Estate Joint Ventures, Real Estate Leasing, Real Estate Litigation, Real Estate Mediation, Real Estate Partnerships, Real Estate Restructuring, Real Estate Sales, Real Estate Secured Lending, Real Estate Securities, Real Estate Settlements, Real Estate Syndication, Real Estate Tax Appeals, Real Estate Tax Assessment, Real Estate Tax Foreclosure, Real Estate Tax Liens, Real Estate Taxation, Real Estate Title, Real Estate Title Examination, Real Estate Title Insurance, Real Estate Trade Association Law, Real Estate Valuation, Real Estate Workouts, Real Property, Real Property Acquisitions, Real Property Development, Real Property Finance, Residential Real Estate, Residential Real Estate Acquisitions, Residential Real Estate Development, Residential Real Estate Finance, Residential Real Estate Foreclosure, Residential Real Estate Sales, Right of Way Easements, Waterfront Development |
| Resorts and Leisure | Amusement Park Liability, Country Club Law, Golf Course Development, Health Club Law, Hospitality Law, Hotel and Resort Development, Hotel and Resort Law, Hotel Franchise Law, Hotel Liability, Hotel Security, Innkeeper Law, International Hotels and Resorts, Marina Liability, Private Club Law, Recreational Law, Recreational Property Law, Resort Timeshares, Restaurant Law, Restaurant Liability, Ski Area Liability, Travel and Tourism, Water Park Safety |
| Technology and Science | Aerospace Technology, Agrochemicals, Chemistry, Coatings Technology, Electronics, Explosives Technology, Fiber Optics, High Technology, High Technology Contracts, Inorganic Chemistry, International High Technology, Internet Technology, Laser Technology, Life Sciences, Materials Science, Medical Technology, Nanotechnology, Organic Chemistry, Petroleum Chemistry, Physics, Polymers, Semiconductor Technology, Technical Litigation, Technology Contracts, Technology Finance, Technology Joint Ventures, Technology Law, Technology Licensing, Technology Protection, Technology Transfers |
| Trademarks | Counterfeiting, International Trademarks, Internet Trademarks, Lanham Act, Service Marks, Trade Dress, Trade Names, Trademark Arbitration, Trademark Infringement, Trademark Licensing, Trademark Litigation, Trademark Prosecution, Trademark Protection, Trademark Registration |
| Trusts and Estates | Contested Trusts and Estates, Decedents Estates, Estate Administration, Estate Bankruptcy, Estate Litigation, Estate Planning, Estate Planning for Parents of Handicapped Childre, Estate Planning for the Disabled, Estate Planning for the Elderly, Estate Planning for Unmarried Couples, Estate Settlements, Family Trusts, Family Wealth Transfer, Fiduciary Law, Fiduciary Liability, Fiduciary Litigation, Financial Planning, International Estate Planning, International Trusts, International Trusts and Estates, Living Trusts, Offshore Trusts, Personal Planning, Pet Trusts, Powers of Attorney, Retirement Planning, Special Needs Trusts, Surrogates Court Practice, Trust Administration, Trust and Estate Collections, Trust Law, Trust Litigation, Trust Planning, Unclaimed Property, Wealth Planning, Wealth Preservation |
| Wills | Contested Wills, Will Drafting, Inheritance, Living Wills, Missing Heir Searches, Successions |
---
Jurisdictions
---
Employment History
Sr. Attorney

| Denali Law Firm, LLC

1995 - 2017
---
Education
Juris Doctorate

| University of Denver, College of Law

1992 - 1995
---
Attorney Rating and Feedback
No Feedback
---
Publications and Presentations
No Publications
---
I verify that I am licensed to practice in the State(s) identified and maintain all necessary insurance.
TYPICAL HOURLY RATE: $350
TYPICAL FIXED FEE: --
TYPICAL CONTINGENCY FEE: --

, Colorado, County
Get a Lawyer Now
Tired of searching?
Anonymously post your legal needs quickly and for free, and lawyers interested in helping you will contact you via email!
GET STARTED