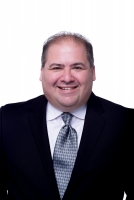 Ronald Scott Kaniuk
Attorney
Kaniuk Law Office, P.A.
Contact Information
561-292-2127, ron@kaniuklawoffice.com
Website
---
Biography
Ronald Scott Kaniuk is the founder and principal attorney at Kaniuk Law Office, P.A., a Boca Raton law office serving Florida individuals and businesses in the areas of business and corporate law, civil litigation, bankruptcy, real estate, wills and probate, and other vital legal issues. After more than 20 years in legal practice, Ron opened the Kaniuk Law Office with the goal of providing the highest level of service, support and accessibility to his valued clients.

Ron's 20 years of legal experience includes representing individuals and closely-held family businesses, homeowner/condominium associations, direct private lenders and local/regional banks and financial institutions in a variety of business, corporate and financial legal matters. He has extensive experience representing debtors, creditors, trustees and other parties-in-interest in bankruptcy proceedings. Additionally, he has provided exceptional representation in matters related to wills and probate, foreclosure defense, and the full range of residential and commercial real estate legal matters.

Ron completed his undergraduate studies at Northwestern University in 1993, where he was selected to the Dean's List, Omega Leadership Honor Society, and Alpha Lambda Delta Honor Society. He then earned his Juris Doctor law degree from St. John's University School of Law in 1996, where he was selected to the Moot Court Honor Society and served as Associate Articles Editor for the New York International Law Review and as a Staff Member on the St. John's Journal of Legal Commentary. In 2002, Ron earned his Master of Laws degree in Bankruptcy from St. John's, participating in the 2002 National Bankruptcy Moot Court Competition.

Prior to opening his own law practice, Ron served as Law Clerk to the Honorable Marvin A. Holland in the U.S. Bankruptcy Court for the Eastern District of New York. He then practiced with several law firms in New York and Florida, gaining extensive experience and honing his skills in bankruptcy, commercial litigation, community association law and all aspects of business law. Ron can be reached anytime through Kaniuk Law Office at 561-292-2127.
---
Areas of Law and Practice
| Areas of Law | Areas of Practice |
| --- | --- |
| Banking Law | ATM Networks, Bank Collections, Bank Directors and Officers Liability, Bank Failures, Bank Foreclosures, Bank Fraud, Bank Holding Company Law, Bank Holding Company Regulation, Bank Insolvency, Bank Mergers and Acquisitions, Banking Antitrust, Banking Litigation, Banking Regulation, Check Fraud, Commercial Banking, Commercial Credit, Commercial Loans, Consumer Banking, Consumer Loans, Credit Card Law, Credit Finance, Credit Fraud, Credit Insurance, Credit Law, Credit Union Law, Currency Law, Electronic Banking, Escrow Agent Liability, Escrow Law, Exchange Control, Fair Lending, Financial Law, Foreign Exchange, Interest and Usury, International Banking Law, International Loans, Lender Law, Lender Liability, Lender Regulation, Lenders Rights, Letters of Credit, Loan Restructuring, Loan Syndication, Loan Workouts, Loans, Merchant Banking, Offshore Banking, Savings and Loan Failures, Savings and Loan Fraud, Savings and Loan Law, Savings and Loan Liquidation, Savings and Loan Regulation, Secured Lending, Thrift Institution Failures, Thrift Institution Regulation, Thrift Institutions Law, Trade and Professional Associations, Trade Association Law, Truth in Lending |
| Bankruptcy | Bankruptcy Arbitration, Bankruptcy Chapter 7, Bankruptcy Chapter 11, Bankruptcy Chapter 12, Bankruptcy Chapter 13, Bankruptcy Collections, Bankruptcy Fraud, Bankruptcy Litigation, Bankruptcy Mediation, Bankruptcy Reorganization, Bankruptcy Taxation, Bankruptcy Trustees Rights, Commercial Bankruptcy, Commercial Foreclosure, Commercial Insolvency, Commercial Recovery, Commercial Workouts, Consumer Bankruptcy, Creditor Bankruptcy, Debt Relief, Debtor Bankruptcy, Foreclosures, Fraudulent Conveyance, Insolvency, International Bankruptcy, International Insolvency, Liquidations, Out of Court Debt Restructuring, Personal Bankruptcy, Pre-Bankruptcy Workouts, Receivership, Repossessions, Workouts, Workouts Taxation |
| Business Law | Business Arbitration, Business Associations Law, Business Cooperatives, Business Crimes, Business Development, Business Dissolutions, Business Enterprises, Business Estate Planning, Business Formation, Business Fraud, Business Litigation, Business Mediation, Business Organization, Business Planning, Business Regulation, Business Reorganization, Business Start-Ups, Business Succession Planning, Business Successions, Business Syndication, Business Taxation, Business Torts, Business Transactions, Business Transfers, Business Trusts, Business Valuation, Buy-Sell Agreements, Buying and Selling of Businesses, Closely Held Business Estate Planning, Closely Held Business Law, Closely Held Business Taxation, Complex Business Litigation, Cooperative Taxation, Emerging Business Law, Emerging Growth Companies, Entrepreneurial Business Law, Family Business Law, Family Business Mediation, Family Business Successions, International Business Law, International Joint Ventures, Joint Ventures, Limited Liability Company Law, Minority Business Law, Pass-Through Entities, Private Business Law, Privatization, Professional Practices, Small Business Law, Sole Proprietorships, Strategic Alliances, Trade and Professional Associations, Trade Association Law |
| Commercial Law | Commercial Arbitration, Commercial Bad Faith, Commercial Constitutional Law, Commercial Crimes, Commercial Fraud, Commercial Liability, Commercial Litigation, Commercial Mediation, Commercial Torts, Commercial Transactions, Commercial Transfers, Commercial Trusts, Complex Commercial Litigation, International Commercial Arbitration, International Commercial Law, International Sale of Goods, Negotiable Instruments, Retail Liability, Sale of Goods, Secured Transactions, Uniform Commercial Code, Warehousing |
| Commercial Real Estate | Commercial Conveyancing, Commercial Real Estate Acquisitions, Commercial Real Estate Bankruptcy, Commercial Real Estate Contracts, Commercial Real Estate Development, Commercial Real Estate Finance, Commercial Real Estate Foreclosure, Commercial Real Estate Litigation, Commercial Real Estate Sales, Commercial Real Estate Syndication, Commercial Real Estate Workouts, Industrial Real Estate Law, Retail Development, Shopping Center Acquisitions, Shopping Center Development, Shopping Center Law |
| Consumer Law | Consumer Arbitration, Consumer Class Actions, Consumer Collections, Consumer Credit, Consumer Credit Compliance, Consumer Finance, Consumer Fraud, Consumer Litigation, Consumer Protection, Consumer Rights, Fair Credit Reporting Act |
| Contracts | Contract Drafting, Commercial Contracts, Contract Fraud, Contract Litigation, International Commercial Contracts, International Contracts |
| Corporate Law | Closely Held Corporations, Corporate Banking Law, Corporate Commercial Law, Corporate Contracts, Corporate Control Contests, Corporate Criminal Law, Corporate Dissolutions, Corporate Ethics, Corporate Fiduciary Law, Corporate Finance, Corporate Formation, Corporate Governance, Corporate Income Tax, Corporate Insurance, Corporate Insurance Defense, Corporate Investigations, Corporate Litigation, Corporate Organization, Corporate Partnerships, Corporate Planning, Corporate Real Estate, Corporate Reorganization, Corporate Successions, Corporate Tax Controversies, Corporate Tax Planning, Corporate Taxation, Corporate Trusts, Corporate Workouts, Family Corporations, Foreign Sales Corporations, Hostile Takeovers, Incorporation, International Corporate Finance, International Corporate Law, International Corporate Taxation, Nonprofit Corporations, Offshore Corporations, Professional Corporations, Proxy Contests, Public Corporations, S Corporations, Small Business Corporations, Takeovers, Tender Offers, Transfer Pricing |
| Debtor and Creditor | Creditors Rights, Creditors Rights in Bankruptcy, Debtor and Creditor Collections, Debtor and Creditor Remedies, Debtor and Creditor Reorganization, Debtor and Creditor Rights, Debtor and Creditor Workouts, Debtors Rights, Fair Debt Collection Practices Act, International Creditors Rights, Secured Creditors Rights, Unsecured Creditors Rights |
| Equipment Finance and Leasing | Equipment Finance, Equipment Leasing, Vehicle Leasing |
| Finance | Asset Based Finance, Asset Sales, Commercial Finance, Credit Enhancement, Cross Border Finance, Debt and Equity Finance, Debt Finance, Equity Finance, Eurobonds, Factoring Law, Finance Taxation, Financial Fraud, Financial Fraud Recovery, Financial Institution Bonds, Financial Institution Failures, Financial Institution Insolvency, Financial Institution Regulation, Financial Institution Reorganization, Financial Institutions Law, Financial Institutions Litigation, Financial Institutions Taxation, Financial Restructuring, International Commercial Finance, International Finance, Precious Metals Finance, Private Finance, Secured Finance, Securitization, Structured Finance, Unsecured Finance |
| Leases and Leasing | Commercial Landlord and Tenant Law, Commercial Leasing, Evictions, Industrial Leasing, International Leasing, Landlord and Tenant Law, Lease Finance, Lease Terminations, Leasing, Leveraged Leasing, Office Leasing, Rent Control, Retail Leasing, Shopping Center Leasing, Unlawful Detainer |
| Litigation | Civil Litigation, Commercial Litigation, Complex and Multi-District Litigation, Complex Litigation, Defense Litigation, E-Discovery, Federal Civil Litigation, Federal Litigation, International Litigation, Long-Arm Litigation, Personal Injury Litigation, Trial Practice, U.S. Supreme Court Litigation |
| Nonprofit and Charitable Organizations | Charitable Gambling, Charitable Giving, Charitable Limited Partnerships, Charitable Organizations Law, Charitable Trusts and Foundations, Nonprofit Organizations Law, Nonprofit Tax Law, Private Foundations, Public Charities, Tax Exempt Organizations |
| Partnership Law | Family Limited Partnerships, Family Partnerships, Limited Liability Partnerships, Limited Partnerships, Partnership Dissolution, Partnership Formation, Partnership Organization, Partnership Syndication, Partnership Taxation |
| Property Law | International Property Law, Personal Property, Personal Property Leasing |
| Real Estate | Adverse Possession, Boundary Disputes, Common Interest Community Law, Community Association Law, Condominium Association Law, Condominium Conversions, Condominium Development, Condominium Law, Condominium Timeshares, Conservation Easements, Conveyancing, Cooperative Housing Association Law, Cooperative Conversions, Cooperative Housing Law, Easements, Historic Conservation Easements, Homeowners Association Law, International Real Estate, Land Acquisitions, Land Sales, Land Trusts, Manufactured Housing Law, Mixed Use Development, Mobile Home Law, Planned Unit Development Law, Property Management, Quiet Title, Real Estate Acquisitions, Real Estate Arbitration, Real Estate Banking Law, Real Estate Bankruptcy, Real Estate Brokerage Law, Real Estate Brokers and Agents Liability, Real Estate Brokers Licensing, Real Estate Brokers Malpractice, Real Estate Brokers Malpractice Defense, Real Estate Collections, Real Estate Contracts, Real Estate Development, Real Estate Errors and Omissions, Real Estate Exchanges, Real Estate Finance, Real Estate Foreclosure, Real Estate Fraud, Real Estate Investment, Real Estate Investment Taxation, Real Estate Investment Trusts, Real Estate Joint Ventures, Real Estate Leasing, Real Estate Litigation, Real Estate Mediation, Real Estate Partnerships, Real Estate Restructuring, Real Estate Sales, Real Estate Secured Lending, Real Estate Securities, Real Estate Settlements, Real Estate Syndication, Real Estate Tax Appeals, Real Estate Tax Assessment, Real Estate Tax Foreclosure, Real Estate Tax Liens, Real Estate Taxation, Real Estate Title, Real Estate Title Examination, Real Estate Title Insurance, Real Estate Trade Association Law, Real Estate Valuation, Real Estate Workouts, Real Property, Real Property Acquisitions, Real Property Development, Real Property Finance, Residential Real Estate, Residential Real Estate Acquisitions, Residential Real Estate Development, Residential Real Estate Finance, Residential Real Estate Foreclosure, Residential Real Estate Sales, Right of Way Easements, Waterfront Development |
| Trusts and Estates | Contested Trusts and Estates, Decedents Estates, Estate Administration, Estate Bankruptcy, Estate Litigation, Estate Planning, Estate Planning for Parents of Handicapped Childre, Estate Planning for the Disabled, Estate Planning for the Elderly, Estate Planning for Unmarried Couples, Estate Settlements, Family Trusts, Family Wealth Transfer, Fiduciary Law, Fiduciary Liability, Fiduciary Litigation, Financial Planning, International Estate Planning, International Trusts, International Trusts and Estates, Living Trusts, Offshore Trusts, Personal Planning, Pet Trusts, Powers of Attorney, Retirement Planning, Special Needs Trusts, Surrogates Court Practice, Trust Administration, Trust and Estate Collections, Trust Law, Trust Litigation, Trust Planning, Unclaimed Property, Wealth Planning, Wealth Preservation |
| Wills | Contested Wills, Will Drafting, Inheritance, Living Wills, Missing Heir Searches, Successions |
---
Jurisdictions
Federal
Florida, New Jersey, New York
---
Employment History
Attorney

| Kaniuk Law Office, P.A.

2016 -

The Kaniuk Law Office is here to provide comprehensive legal services to meet the needs of individuals and businesses in Florida.

Our practice includes representing debtors and creditors in bankruptcy, engaging in the full range of business and corporate legal transactions and litigation, representing parties in Florida real estate matters, defending homeowners faced with foreclosure, drafting wills and trusts and other estate planning documents, and working through matters related to probate and trust administration.

Bankruptcy – Debtors: We represent consumers in Chapter 7 and Chapter 13 proceedings, helping individuals and families protect their home and other valuable assets while managing their debt and making a fresh start. Additionally, our office helps businesses restructure their debt and operations through a Chapter 11 reorganization, or wind down operations in an orderly fashion through Chapter 7. With decades of experience in bankruptcy matters, Ron Kaniuk is able to help you explore and understand your options, and assist you with obtaining debt relief through the means most beneficial to you.

Bankruptcy – Creditors: Bankruptcy is no time for a creditor to take a passive role and hope things work out. We closely monitor bankruptcy proceedings for our creditor clients and actively participate as necessary to secure their rights and see that their interests are properly reflected in a Chapter 11 reorganization, Chapter 13 debt adjustment or Chapter 7 liquidation. We participate in creditor committee meetings and asset auctions, and also engage in collections outside of bankruptcy or during proceedings after being granted relief from stay.

In addition to representing debtors and creditors in bankruptcy, Ron Kaniuk has also represented Chapter 7 Trustees in litigation against debtors, and against pre-petition creditors and insiders to recover preferences and fraudulent conveyances. Mr. Kaniuk has litigated hundreds of motions seeking relief from stay, case dismissal and/or conversion, valuation of property and 363 asset sales. This level of experience means that the Kaniuk Law Office is well-equipped to handle any matter related to your Florida bankruptcy matter.

Business and Corporate: The Kaniuk Law Office provides comprehensive service to corporate and small business clients, from entity formation to audit of existing corporate documents, and advice and assistance with the myriad of day-to-day business legal matters. Through our corporate concierge program, our office serves as your registered corporate agent and is available to answer your phone calls for a flat monthly fee. We provide general corporate representation on transactional and litigation matters, and hold special events for small business clients as well.

Civil Litigation: The Kaniuk Law Office provides strong, effective representation in the full range of commercial litigation, representing plaintiffs, defendants and other parties-in interest in business disputes involving breach of contract disputes or business torts alleging fraud, deceptive trade practices or unfair business practices such as tortious interference. With vast experience working with business clients of all sizes, our office is well-situated to provide practical advice, pre-trial litigation strategy and settlement negotiations, as well as courtroom representation.

Real Estate: Our real estate practice encompasses the full range of residential and commercial real property transactions and litigation, including purchases and sales, rentals and leases, refinancing, landlord-tenant matters, and more. From title insurance to closings, the Kaniuk Law Office is with you at every step of your real estate transaction, helping to see that your significant investment of time and money pays off in the end.

Foreclosure Defense: Ronald Scott Kaniuk has extensive experience representing homeowners facing foreclosure. During the height of the foreclosure crisis, he was a partner in a state-wide firm representing homeowners in foreclosure defense and consumer bankruptcy cases, helping individuals and families fight wrongful foreclosure actions and negotiate mortgage modifications, short sales, refinancing and loan workouts to create a positive outcome from a negative situation.

Wills & Probate: We take the time to sit down with you and explore your needs and desires for the future. We craft customized, individual estate plans designed to meet your unique needs and goals, with the right combination of wills, trusts, and health care proxies to make sure you are taken care of during your lifetime, and that your wishes are fulfilled after you are gone. Our probate practice helps to see that all estate planning documents are given effect in a smooth and orderly process of estate and trust administration.

Condominium/Homeowners Associations: Kaniuk Law Office is available to assist community associations with the myriad legal issues which confront them on a daily basis. We assist condo associations and HOAs in collections and foreclosures, development or interpretation of master leases, declarations and bylaws, enforcement of CC&Rs, resolution of complaints, representation at board meetings and more.

Other Legal Issues: The Kaniuk Law Office is here to serve you and help you meet all your legal needs. We encourage you to come to us with your legal matter, and let us determine how we can help. If your needs fall outside the scope of our legal practice, we will be happy to refer you to a qualified, trustworthy attorney who excels in the type of law which fits your particular issue. Over the years, Ron Kaniuk has fostered a trusted network of attorneys and other professionals whom he knows he can turn to when the need arises. Whether your issue involves immigration, family law, criminal defense, employment law, personal injury or another legal matter, if we can't help you, we are pleased to put you in touch with an attorney who can. Just call us.
---
Education
LL.M. in Bankruptcy

| St. John's University School of Law

2001 - 2002

Juris Doctor

| St. John's University School of Law

1993 - 1996

Bachelor of Arts (History/Political Science)--Weinberg College of Arts and Sciences

| Northwestern University

1989 - 1993
---
Attorney Rating and Feedback
No Feedback
---
Publications and Presentations
No Publications
---
I verify that I am licensed to practice in the State(s) identified and maintain all necessary insurance.
TYPICAL HOURLY RATE: --
TYPICAL FIXED FEE: --
TYPICAL CONTINGENCY FEE: --

Boca Raton, Florida, Palm Beach County
Get a Lawyer Now
Tired of searching?
Anonymously post your legal needs quickly and for free, and lawyers interested in helping you will contact you via email!
GET STARTED