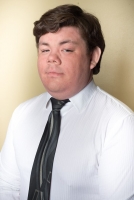 Ryan Chae
Attorney
RNC Legal
Contact Information
954-417-7000, rchae@rnclegal.net
Website
---
Biography
RNC Legal is a full-service civil litigation and consultation services firm, serving individuals and small businesses throughout Florida. Our value lies in our commitment to our clients, the law, and our community.

We have two goals; the first is to assist our clients in achieving their goals. We accomplish this by devoting our expertise and experience to understanding each client's unique and specific needs, and then our attorneys develop custom-tailored, strategic solutions to meet those needs.

We also understand that the litigation process can be a very long, trying experience, and that strategy is everything. Because of this, our dynamic team is built around efficiency and client-focused services. Our team will manage your matters for you, provide routine updates, and work towards a speedy resolution, all while helping to keep your stress and costs low.

We know that finding the right lawyer can be challenging and is an important decision. We believe that prospective clients should have the ability to meet their lawyer before receiving a bill, which is why in many instances we offer a free initial consultation. We find that this gives our prospective clients the peace of mind to make an informed decision without any extra unnecessary stress. We welcome all inquiries at no obligation or cost and look forward to speaking with you soon!
---
Areas of Law and Practice
| Areas of Law | Areas of Practice |
| --- | --- |
| Bankruptcy | Bankruptcy Arbitration, Bankruptcy Chapter 7, Bankruptcy Chapter 11, Bankruptcy Chapter 12, Bankruptcy Chapter 13, Bankruptcy Collections, Bankruptcy Fraud, Bankruptcy Litigation, Bankruptcy Mediation, Bankruptcy Reorganization, Bankruptcy Taxation, Bankruptcy Trustees Rights, Commercial Bankruptcy, Commercial Foreclosure, Commercial Insolvency, Commercial Recovery, Commercial Workouts, Consumer Bankruptcy, Creditor Bankruptcy, Debt Relief, Debtor Bankruptcy, Foreclosures, Fraudulent Conveyance, Insolvency, International Bankruptcy, International Insolvency, Liquidations, Out of Court Debt Restructuring, Personal Bankruptcy, Pre-Bankruptcy Workouts, Receivership, Repossessions, Workouts, Workouts Taxation |
| Business Law | Business Arbitration, Business Associations Law, Business Cooperatives, Business Crimes, Business Development, Business Dissolutions, Business Enterprises, Business Estate Planning, Business Formation, Business Fraud, Business Litigation, Business Mediation, Business Organization, Business Planning, Business Regulation, Business Reorganization, Business Start-Ups, Business Succession Planning, Business Successions, Business Syndication, Business Taxation, Business Torts, Business Transactions, Business Transfers, Business Trusts, Business Valuation, Buy-Sell Agreements, Buying and Selling of Businesses, Closely Held Business Estate Planning, Closely Held Business Law, Closely Held Business Taxation, Complex Business Litigation, Cooperative Taxation, Emerging Business Law, Emerging Growth Companies, Entrepreneurial Business Law, Family Business Law, Family Business Mediation, Family Business Successions, International Business Law, International Joint Ventures, Joint Ventures, Limited Liability Company Law, Minority Business Law, Pass-Through Entities, Private Business Law, Privatization, Professional Practices, Small Business Law, Sole Proprietorships, Strategic Alliances, Trade and Professional Associations, Trade Association Law |
| Commercial Law | Commercial Arbitration, Commercial Bad Faith, Commercial Constitutional Law, Commercial Crimes, Commercial Fraud, Commercial Liability, Commercial Litigation, Commercial Mediation, Commercial Torts, Commercial Transactions, Commercial Transfers, Commercial Trusts, Complex Commercial Litigation, International Commercial Arbitration, International Commercial Law, International Sale of Goods, Negotiable Instruments, Retail Liability, Sale of Goods, Secured Transactions, Uniform Commercial Code, Warehousing |
| Commercial Real Estate | Commercial Conveyancing, Commercial Real Estate Acquisitions, Commercial Real Estate Bankruptcy, Commercial Real Estate Contracts, Commercial Real Estate Development, Commercial Real Estate Finance, Commercial Real Estate Foreclosure, Commercial Real Estate Litigation, Commercial Real Estate Sales, Commercial Real Estate Syndication, Commercial Real Estate Workouts, Industrial Real Estate Law, Retail Development, Shopping Center Acquisitions, Shopping Center Development, Shopping Center Law |
| Communications and Media | Broadcast Applications, Broadcast Licensing, Broadcast Production and Distribution, Broadcast Radio, Broadcast Regulation, Broadcast Station Transfers, Broadcast Television, Broadcasting Law, Cable Communications, Cable Franchising, Cable Programming, Cable TV, Cellular Communications, Cellular Fraud, Cellular Radio, Cellular Telephone, Communications Common Carrier, Communications Finance, Communications Law, Digital Communications, FCC Licensing, FCC Regulation, International Communications Law, International Telecommunications Law, Mass Media Law, Public Broadcasting, Radio Common Carrier, Satellite Communications, Telecommunications Competition, Telecommunications Contracts, Telecommunications Finance, Telecommunications Law, Telecommunications Leasing, Telecommunications Licensing, Telecommunications Regulation, Wireless Communications |
| Computers and Software | Computer Contracts, Computer Crime, Computer Fraud, Computer Law, Computer Security, Computer Software Law, Computer Technology, Data Protection, Information Technology, Information Technology Contracts, Information Technology Licensing, International Computer Law, Software Copyright, Software Licensing, Software Protection, Software Publishing Technology |
| Construction Law | Architectural Law, Construction Accidents, Construction and Design Law, Construction and Surety Law, Construction Arbitration, Construction Claims, Construction Contracts, Construction Defects, Construction Equipment Liability, Construction Finance, Construction Insurance, Construction Insurance Defense, Construction Labor Law, Construction Liability, Construction Liens, Construction Litigation, Construction Mediation, Construction Products Liability, Construction Safety, Construction Workouts, Contractor Performance Bonds, Contractors Liability, Environmental Construction Law, International Construction Contracts, International Construction Law, Materialmens Liens, Mechanics Liens, Public Construction Law, Public Works, Roof Industry Liability, Scaffolding Liability, Structural Work Act |
| Consumer Law | Consumer Arbitration, Consumer Class Actions, Consumer Collections, Consumer Credit, Consumer Credit Compliance, Consumer Finance, Consumer Fraud, Consumer Litigation, Consumer Protection, Consumer Rights, Fair Credit Reporting Act |
| Contracts | Contract Drafting, Commercial Contracts, Contract Fraud, Contract Litigation, International Commercial Contracts, International Contracts |
| Copyrights | Copyright Infringement, Copyright Licensing, Copyright Litigation, Copyright Prosecution, Copyright Protection, Copyright Registration, International Copyright Law, Internet Copyright Law |
| Corporate Law | Closely Held Corporations, Corporate Banking Law, Corporate Commercial Law, Corporate Contracts, Corporate Control Contests, Corporate Criminal Law, Corporate Dissolutions, Corporate Ethics, Corporate Fiduciary Law, Corporate Finance, Corporate Formation, Corporate Governance, Corporate Income Tax, Corporate Insurance, Corporate Insurance Defense, Corporate Investigations, Corporate Litigation, Corporate Organization, Corporate Partnerships, Corporate Planning, Corporate Real Estate, Corporate Reorganization, Corporate Successions, Corporate Tax Controversies, Corporate Tax Planning, Corporate Taxation, Corporate Trusts, Corporate Workouts, Family Corporations, Foreign Sales Corporations, Hostile Takeovers, Incorporation, International Corporate Finance, International Corporate Law, International Corporate Taxation, Nonprofit Corporations, Offshore Corporations, Professional Corporations, Proxy Contests, Public Corporations, S Corporations, Small Business Corporations, Takeovers, Tender Offers, Transfer Pricing |
| Debtor and Creditor | Creditors Rights, Creditors Rights in Bankruptcy, Debtor and Creditor Collections, Debtor and Creditor Remedies, Debtor and Creditor Reorganization, Debtor and Creditor Rights, Debtor and Creditor Workouts, Debtors Rights, Fair Debt Collection Practices Act, International Creditors Rights, Secured Creditors Rights, Unsecured Creditors Rights |
| Entertainment Law | Art Law, Artists Rights, Cultural Property, Entertainment Contracts, Entertainment Finance, Entertainment Liability, Entertainment Litigation, Entertainment Syndication, Fine Arts, Interactive Multimedia Law, Motion Picture Finance, Motion Picture Production and, Distribution, Motion Pictures and Television, Multimedia Law, Museum Law, Music Copyright, Music Law, Music Licensing, Music Publishing, Theater Law, Video Law |
| Family Law | Adoptions, Agency Adoptions, Alimony, Annulment, Assisted Reproductive Technology, Child Abduction, Child Abuse and Neglect, Child Advocacy, Child Care, Child Custody, Child Custody Mediation, Child Dependency, Child Protection, Child Sexual Abuse, Child Support, Child Welfare, Childrens Rights, Civil Unions, Cohabitation Agreements, Collaborative Family Law, Community Property Law, Day Care, Divorce, Divorce Arbitration, Divorce Mediation, Divorce Taxation, Domestic Partnerships, Domestic Relations, Domestic Torts, Domestic Violence, Equitable Distribution, Family Arbitration, Family Mediation, Fathers Rights, Foster Care, Gay and Lesbian Family Law, Grandparents Custody, Grandparents Visitation Rights, Independent Adoptions, International Adoptions, International Child Abduction, International Child Custody, International Family Law, Interstate Adoptions, Interstate Child Custody, Interstate Support, Juvenile Criminal Law, Juvenile Dependency, Juvenile Delinquency, Juvenile Law, Legal Separation, Marital Agreements, Marital Property Distribution, Marital Property Law, Marital Property Settlements, Matrimonial Bankruptcy Law, Matrimonial Law, Military Divorce, Name Changes, No Fault Divorce, Non-Traditional Family Law, Orphans Court Practice, Palimony, Parental Kidnapping, Parental Rights, Parenting Time, Paternity, Post Divorce Modification, Postnuptial Agreements, Premarital Agreements, Private Adoptions, Qualified Domestic Relations Orders, (QDROs), Restraining Orders, Same Sex Marriage, Spousal Support, Step Parent Adoptons, Surrogacy Law, Termination of Parental Rights, Third Party Custody, Uncontested Divorce, Visitation Rights |
| Fraud | Art Fraud, Automobile Fraud, Civil Fraud, Fraud, Identity Theft, Odometer Tampering |
| Health Care | Alternative Health Care Delivery, Systems, Bioethics, Certificates of Need, Continuing Care Retirement Communities, Government Health Care Contracts, Health Care Administration, Health Care Bankruptcy, Health Care Compliance, Health Care Contracts, Health Care Corporate Law, Health Care Facility Licensing, Health Care Facility Regulation, Health Care Finance, Health Care Fraud, Health Care Insolvency, Health Care Legislation, Health Care Liability, Health Care Licensing, Health Care Litigation, Health Care Mergers and Acquisitions, Health Care Privacy, Health Care Reform, Health Care Regulation, Health Care Reimbursement, Health Care Taxation, Health Information Technology, Health Insurance, Health Insurance Coverage, Health Insurance Defense, Health Insurance Portability and Accountability Ac, Health Insurance Trusts, Health Law, Health Maintenance Organizations, Home Health Care, Integrated Health Care Delivery Systems, Long Term Care, Managed Care, Managed Care Contracts, Managed Care Liability, Medical Antitrust, Medical Collections, Medical Ethics, Medical Law, Mental Health Law, Nurses Licensing, Nursing Home Abuse and Neglect, Nursing Home Liability, Nursing Home Litigation, Nursing Home Negligence, Nursing Home Regulation, Nursing Law, Patients Rights, Pharmacy Law, Physician Practices, Physicians Contracts, Physicians Licensing, Public Health Law, Telemedicine |
| Insurance | Accident Insurance, Automobile Insurance, Automobile Insurance Coverage, Automobile Liability, Captive Insurance, Casualty Insurance, Casualty Insurance Subrogation, Commercial Insurance, Commercial Property Insurance, Disability Insurance, Excess and Reinsurance, Excess Coverage, Extra Contractual Insurance Claims, Fidelity and Surety, Fidelity and Surety Bonds, Fire Insurance, Fire Insurance Subrogation, Fire Loss, First and Third Party Insurance, First Party Insurance, General Liability, Indemnity, Insurance Adjuster Liability, Insurance Administration, Insurance Agents and Brokers Defense, Insurance Agents and Brokers Errors and Omissions, Insurance Agents and Brokers, Malpractice, Insurance Arbitration, Insurance Bad Faith, Insurance Collection, Insurance Company Demutualization, Insurance Company Taxation, Insurance Contracts, Insurance Coverage, Insurance Fraud, Insurance Guaranty Association Law, Insurance Insolvency, Insurance Investigations, Insurance Litigation, Insurance Mediation, Insurance Mergers and Acquisitions, Insurance Pooling Arrangements, Insurance Premium Fraud, Insurance Products, Insurance Rate Regulation, Insurance Receivership, Insurance Recovery, Insurance Regulation, Insurance Rehabilitation and Liquidation, Insurance Trusts, International Insurance, Life and Health Insurance, Life Insurance, No Fault Automobile Insurance, Personal Liability, Property Damage, Property Insurance, Property Insurance Coverage, Property Loss, Property Subrogation, Public Liability, Reinsurance, Reinsurance Arbitration, Reinsurance Mediation, Risk Management, Self Insured Law, Subrogation, Surety Bonds, Surety Law, Unfair Insurance Practices, Uninsured and Underinsured Motorists, Uninsured and Underinsured, Motorists Arbitration |
| Insurance Defense | Arson and Insurance Fraud, Automobile Insurance Defense, Automobile Insurance Fraud Defense, Automobile Liability Defense, Casualty Insurance Defense, Commercial Insurance Defense, Disability Insurance Defense, Extra Contractual Insurance Defense, Fire Insurance Defense, First and Third Party Insurance Defense, First Party Insurance Defense, Flood Insurance Defense, General Liability Defense, Insurance Bad Faith Defense, Insurance Coverage Defense, Insurance Defense Subrogation, Insurance Fraud Defense, Life Insurance Defense, Loss Recovery, No Fault Auto Insurance Defense, Personal Liability Defense, Property Damage Defense, Property Insurance Defense, Public Liability Defense, Reinsurance Defense, Self Insured Defense, Surety Defense |
| Intellectual Property | Artistic Property, Brand Management, Chemical Intellectual Property, Electrical Intellectual Property, Electronic Intellectual Property, Industrial Models and Designs, Industrial Property, Industrial Property Rights, Intellectual Property Arbitration, Intellectual Property Enforcement, Intellectual Property Infringement, Intellectual Property Licensing, Intellectual Property Litigation, Intellectual Property Portfolio Management, Intellectual Property Procurement, Intellectual Property Prosecution, Intellectual Property Rights, International Intellectual Property, International Licensing, Internet Intellectual Property, Literary Property, Mechanical Intellectual Property, Medical Intellectual Property, Merchandising, New Media Law, Pharmaceutical Intellectual Property, Piracy, Proprietary Rights, Protection of Personality |
| Internet Law | Content Licensing, Cybersquatting, Digital Signatures, Domain Name Infringement, Domain Names, E-Commerce, E-Commerce Taxation, Electronic Security, Internet Crimes, Internet Insurance, Internet Liability, Internet Licensing, Internet Litigation, Web Site Development |
| Labor and Employment | Affirmative Action, Age Discrimination in Employment, Americans with Disabilities Act, Caregiver Discrimination, Child Labor Law, Civil Service, Collective Bargaining, Confidentiality Agreements, Covenants Not To Compete, Employee Discipline, Employee Drug Testing, Employee Leasing, Employee Privacy, Employee Rights, Employer Intentional Torts, Employer Liability, Employer Rights, Employment Arbitration, Employment at Will, Employment Breach of Contract, Employment Civil Rights, Employment Claims, Employment Class Actions, Employment Contracts, Employment Defense, Employment Disability Discrimination, Employment Discrimination, Employment Law, Employment Litigation, Employment Mediation, Employment Practices Liability Insurance, Employment Rights, Employment Termination, Equal Employment Opportunity Law, Executive Employment Law, Executive Severance Contracts, Executive Transfers, Fair Employment Practices, Fair Labor Standards, Family and Medical Leave Act, Federal Employment Law, Harassment, Human Resources Law, International Employment Contracts, International Labor Law, Labor Antitrust, Labor Arbitration, Labor Law, Labor Legislation, Labor Relations, Labor Strikes, Management Employment Law, Management Labor Law, Minimum Wage Law, National Labor Relations Act, National Origin Discrimination, Negligent Hiring, Noncompete Litigation, Noncompetition and Non-Solicitation, Agreements, Outsourcing, Personnel Policies, Personnel Training, Pregnancy Discrimination, Prevailing Wage Litigation, Public Sector Collective Bargaining, Public Sector Employment Law, Public Sector Labor Relations, Reductions in Force, Restrictive Covenants, Retaliatory Discharge, Security Clearances, Sexual Harassment, Title VII Discrimination, Unfair Labor Practices, Uniformed Services Employment, and Reemployment Rights Act (USERRA), Union Contract Negotiations, Union Elections, Union Labor Law, Union Organization, Wage and Hour Class Actions, Wage and Hour Law, WARN Act, Whistleblower Litigation, Workplace Violence, Wrongful Termination, Wrongful Termination Defense |
| Leases and Leasing | Commercial Landlord and Tenant Law, Commercial Leasing, Evictions, Industrial Leasing, International Leasing, Landlord and Tenant Law, Lease Finance, Lease Terminations, Leasing, Leveraged Leasing, Office Leasing, Rent Control, Retail Leasing, Shopping Center Leasing, Unlawful Detainer |
| Litigation | Civil Litigation, Commercial Litigation, Complex and Multi-District Litigation, Complex Litigation, Defense Litigation, E-Discovery, Federal Civil Litigation, Federal Litigation, International Litigation, Long-Arm Litigation, Personal Injury Litigation, Trial Practice, U.S. Supreme Court Litigation |
| Medical Malpractice | Birth Trauma, Chiropractors Malpractice, Cosmetic Surgery Malpractice, Dental Malpractice, Dental Malpractice Defense, Failure to Diagnose, Gynecology Malpractice, Medical Disciplinary Proceedings, Medical Liability, Medical Malpractice Defense, Medical Negligence, Medical-Legal Law, Medication Errors, Mental Health Professionals Malpractice, Nursing Liability, Nursing Malpractice, Nursing Negligence, Obstetric Malpractice, Oncology Law, Optometric Malpractice, Orthopedic Malpractice, Pediatric Malpractice, Pharmacists Liability, Physicians Professional Liability, Physicians Rights, Physicians Risk Management, Podiatric Malpractice, Psychiatric Malpractice, Psychology Malpractice, Psychotherapy Law, Surgeons Liability, Wrong Site Surgery |
| Mortgage Law | Commercial Mortgages, Foreclosure Defense, Mortgage Banking Law, Mortgage Bankruptcy, Mortgage Finance, Mortgage Foreclosure, Mortgage Insurance, Mortgage Lien Foreclosure, Mortgage Refinancing, Mortgage Securitization, Mortgage Tax, Mortgage Workouts, Secondary Mortgage Market |
| Partnership Law | Family Limited Partnerships, Family Partnerships, Limited Liability Partnerships, Limited Partnerships, Partnership Dissolution, Partnership Formation, Partnership Organization, Partnership Syndication, Partnership Taxation |
| Personal Injury | Accidents, Animal Attacks, Aquatic Injuries, Automobile Accidents and Injuries, Automobile Negligence, Bicycle Accidents, Boating Accidents, Bodily Injury, Brain Injury, Bus Accidents, Carpal Tunnel Syndrome, Catastrophic Injury, Commercial Vehicle Liability, Dog Bites, Electrical Injury, Head Injury, Motor Vehicle Accidents and Injuries, Motorcycle Accidents, Neurolaw, Pedestrian Injuries, Personal Injury Appeals, Product Liability, Severe Burns, Sexual Abuse, Slip and Fall, Spinal Injury, Subway Accidents, Third Party Wrongful Death, Work Place Injury, Whiplash, Wrongful Death |
| Premises Liability | Inadequate Security, Negligent Security, Premises Liability Defense, Premises Security, Private Security Litigation |
| Probate | Ancillary Probate, International Probate, Probate Administration, Probate Litigation, Probate Taxation |
| Products Liability | Airbag Injury, All Terrain Vehicle Products Liability, Automotive Crashworthiness, Automotive Design Liability, Automotive Products Liability, Automotive Restraints, Automotive Warranty Law, Bicycle Products Liability, Biomedical Products Liability, Blood Bank Liability, Breach of Warranty, Breast Implant Litigation, Chemical Explosions, Chemical Products Liability, Dalkon Shield Litigation, Diet Drug Litigation, Drug and Medical Device Defense, Drug and Medical Device Litigation, Drug Contamination, Elevator Liability, Engineering Products Liability, Environmental Products Liability, Escalator Liability, Explosions, Firearms Litigation, Flammable Fabrics, Food Borne Disease, Food Products Liability, Gas Explosions, Heart Device Litigation, Heavy Equipment Products Liability, Industrial Products Liability, Lemon Law, Manufacturers Liability, Motorcycle Products Liability, Office Equipment Products Liability, Product Defects, Product Failure, Product Recall, Product Safety, Product Warning Labels, Products Liability Arbitration, Products Liability Defense, Products Liability Insurance Coverage, Products Liability Mediation, Products Liability Subrogation, Propane Products Liability, Recreational Products Liability, Recreational Vehicle Products Liability, Seat Belt Injury, Tire Defect Litigation, Tire/Rim Mismatch, Tobacco Litigation, Vaccine Injury, Vehicle Rollovers, Warranty Law, Welding Products Liability |
| Property Law | International Property Law, Personal Property, Personal Property Leasing |
| Real Estate | Adverse Possession, Boundary Disputes, Common Interest Community Law, Community Association Law, Condominium Association Law, Condominium Conversions, Condominium Development, Condominium Law, Condominium Timeshares, Conservation Easements, Conveyancing, Cooperative Housing Association Law, Cooperative Conversions, Cooperative Housing Law, Easements, Historic Conservation Easements, Homeowners Association Law, International Real Estate, Land Acquisitions, Land Sales, Land Trusts, Manufactured Housing Law, Mixed Use Development, Mobile Home Law, Planned Unit Development Law, Property Management, Quiet Title, Real Estate Acquisitions, Real Estate Arbitration, Real Estate Banking Law, Real Estate Bankruptcy, Real Estate Brokerage Law, Real Estate Brokers and Agents Liability, Real Estate Brokers Licensing, Real Estate Brokers Malpractice, Real Estate Brokers Malpractice Defense, Real Estate Collections, Real Estate Contracts, Real Estate Development, Real Estate Errors and Omissions, Real Estate Exchanges, Real Estate Finance, Real Estate Foreclosure, Real Estate Fraud, Real Estate Investment, Real Estate Investment Taxation, Real Estate Investment Trusts, Real Estate Joint Ventures, Real Estate Leasing, Real Estate Litigation, Real Estate Mediation, Real Estate Partnerships, Real Estate Restructuring, Real Estate Sales, Real Estate Secured Lending, Real Estate Securities, Real Estate Settlements, Real Estate Syndication, Real Estate Tax Appeals, Real Estate Tax Assessment, Real Estate Tax Foreclosure, Real Estate Tax Liens, Real Estate Taxation, Real Estate Title, Real Estate Title Examination, Real Estate Title Insurance, Real Estate Trade Association Law, Real Estate Valuation, Real Estate Workouts, Real Property, Real Property Acquisitions, Real Property Development, Real Property Finance, Residential Real Estate, Residential Real Estate Acquisitions, Residential Real Estate Development, Residential Real Estate Finance, Residential Real Estate Foreclosure, Residential Real Estate Sales, Right of Way Easements, Waterfront Development |
| Technology and Science | Aerospace Technology, Agrochemicals, Chemistry, Coatings Technology, Electronics, Explosives Technology, Fiber Optics, High Technology, High Technology Contracts, Inorganic Chemistry, International High Technology, Internet Technology, Laser Technology, Life Sciences, Materials Science, Medical Technology, Nanotechnology, Organic Chemistry, Petroleum Chemistry, Physics, Polymers, Semiconductor Technology, Technical Litigation, Technology Contracts, Technology Finance, Technology Joint Ventures, Technology Law, Technology Licensing, Technology Protection, Technology Transfers |
| Torts | Civil Liability, Intentional Torts, Mass Torts, Tort Defense, Tort Liability |
| Trusts and Estates | Contested Trusts and Estates, Decedents Estates, Estate Administration, Estate Bankruptcy, Estate Litigation, Estate Planning, Estate Planning for Parents of Handicapped Childre, Estate Planning for the Disabled, Estate Planning for the Elderly, Estate Planning for Unmarried Couples, Estate Settlements, Family Trusts, Family Wealth Transfer, Fiduciary Law, Fiduciary Liability, Fiduciary Litigation, Financial Planning, International Estate Planning, International Trusts, International Trusts and Estates, Living Trusts, Offshore Trusts, Personal Planning, Pet Trusts, Powers of Attorney, Retirement Planning, Special Needs Trusts, Surrogates Court Practice, Trust Administration, Trust and Estate Collections, Trust Law, Trust Litigation, Trust Planning, Unclaimed Property, Wealth Planning, Wealth Preservation |
| Wills | Contested Wills, Will Drafting, Inheritance, Living Wills, Missing Heir Searches, Successions |
---
Jurisdictions
---
Employment History
---
Education
Juris Doctor

| Nova Southeastern Law School

2012 - 2015

Bachelor of Arts, Political Science, Business Law, Sociological Studies

| Florida Atlantic University

2008 - 2012
---
Attorney Rating and Feedback
No Feedback
---
Publications and Presentations
No Publications
---
I verify that I am licensed to practice in the State(s) identified and maintain all necessary insurance.
TYPICAL HOURLY RATE: --
TYPICAL FIXED FEE: --
TYPICAL CONTINGENCY FEE: --

Fort Lauderdale, Florida, Broward County
Get a Lawyer Now
Tired of searching?
Anonymously post your legal needs quickly and for free, and lawyers interested in helping you will contact you via email!
GET STARTED