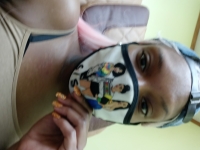 Contact Information
No Information added
Website
No Information added
---
Biography
No Information added
---
Areas of Law and Practice
| Areas of Law | Areas of Practice |
| --- | --- |
| Administrative Law | Administrative Adjudications, Administrative Agency Practice, Administrative Hearings and Appeals, Administrative Litigation, Federal Administrative Law, Judicial Review, Professional Licensing, Professional Licensing Regulation, Public Law |
| Admiralty and Maritime Law | Admiralty Law, Boat Manufacturing Liability, Carriage of Goods by Sea, Charter Parties, Charter Party Arbitration, Cruise Ship Injuries, Diving and Offshore Injuries, Inland Marine Insurance, Inland Marine Law, International Maritime Law, Jones Act, Longshore and Harbor Workers Compensation Act, Marine Cargo, Marine Environmental Law, Marine Insurance, Marine Insurance Defense, Marine Insurance Salvage, Marine Law, Marine Liability, Marine Oil Spills, Marine Pollution, Marine Salvage Rights, Marine Subrogation, Maritime Accidents, Maritime Administrative Law, Maritime Arbitration, Maritime Commercial Law, Maritime Contracts, Maritime Criminal Law, Maritime Finance, Maritime Law, Maritime Liens, Maritime Negligence, Maritime Personal Injury, Maritime Products Liability, Maritime Property Damage, Maritime Regulation, Recreational Boating Law, Seamens Claims, Ship Documentation, Ship Finance, Ship Foreclosure, Ship Registration, Ship Sales and Mortgages, Shipbuilding and Repair, Shipping, Shipping Regulation, Shipyard Litigation |
| Alternative Dispute Resolution | Arbitration, Collaborative Law, International Arbitration, International Dispute Resolution, International Mediation, Mediation |
| Antitrust and Trade Regulation | Antiboycott Compliance, Antitrust, Antitrust Class Actions, Business Combinations, Competition, Deceptive Trade Practices, International Antitrust, Price-Fixing, Trade Regulation, Unfair Trade |
| Appellate Practice | Civil Appeals, Criminal Appeals |
| Aviation and Aerospace | Aeronautical Regulation, Aerospace Contract Fraud, Aerospace Contracts, Aerospace Law, Aircraft Acquisitions, Aircraft Finance and Leasing, Aircraft Sales, Aircraft Tax Free Exchanges, Aircraft Title, Airline Labor Law, Airline Regulation, Airplane Crash Litigation, Airport Finance and Development, Airport Law, Airport Privatization, Airport Regulation, Aviation Accidents, Aviation Defense, Aviation Insurance, Aviation Law, Aviation Liability, Aviation Litigation, Aviation Products Liability, Aviation Regulation, Aviation Tax, Federal Aviation Licenses, Helicopter Crash Litigation, International Aviation Law, Space Law |
| Bankruptcy | Bankruptcy Arbitration, Bankruptcy Chapter 7, Bankruptcy Chapter 11, Bankruptcy Chapter 12, Bankruptcy Chapter 13, Bankruptcy Collections, Bankruptcy Fraud, Bankruptcy Litigation, Bankruptcy Mediation, Bankruptcy Reorganization, Bankruptcy Taxation, Bankruptcy Trustees Rights, Commercial Bankruptcy, Commercial Foreclosure, Commercial Insolvency, Commercial Recovery, Commercial Workouts, Consumer Bankruptcy, Creditor Bankruptcy, Debt Relief, Debtor Bankruptcy, Foreclosures, Fraudulent Conveyance, Insolvency, International Bankruptcy, International Insolvency, Liquidations, Out of Court Debt Restructuring, Personal Bankruptcy, Pre-Bankruptcy Workouts, Receivership, Repossessions, Workouts, Workouts Taxation |
| Civil Rights | Civil Liberties, Civil Rights Defense, Civil Rights Section 1983, Disability Discrimination, Disabled Access, Disabled Rights, Discrimination, Gay and Lesbian Rights, Handicapped Rights, Human Rights, International Human Rights, Personal Rights, Prisoners Rights, Prisoners Rights Class Actions, Public Interest Law, Race Discrimination, Reproductive Rights, Sex Discrimination, Womens Rights |
| Class Actions | Class Action Defense, Class Action Prosecution |
| Commercial Law | Commercial Arbitration, Commercial Bad Faith, Commercial Constitutional Law, Commercial Crimes, Commercial Fraud, Commercial Liability, Commercial Litigation, Commercial Mediation, Commercial Torts, Commercial Transactions, Commercial Transfers, Commercial Trusts, Complex Commercial Litigation, International Commercial Arbitration, International Commercial Law, International Sale of Goods, Negotiable Instruments, Retail Liability, Sale of Goods, Secured Transactions, Uniform Commercial Code, Warehousing |
| Commercial Real Estate | Commercial Conveyancing, Commercial Real Estate Acquisitions, Commercial Real Estate Bankruptcy, Commercial Real Estate Contracts, Commercial Real Estate Development, Commercial Real Estate Finance, Commercial Real Estate Foreclosure, Commercial Real Estate Litigation, Commercial Real Estate Sales, Commercial Real Estate Syndication, Commercial Real Estate Workouts, Industrial Real Estate Law, Retail Development, Shopping Center Acquisitions, Shopping Center Development, Shopping Center Law |
| Commodities | Commodities Arbitration, Commodities Finance, Commodities Fraud, Commodities Futures, Commodities Regulation |
| Communications and Media | Broadcast Applications, Broadcast Licensing, Broadcast Production and Distribution, Broadcast Radio, Broadcast Regulation, Broadcast Station Transfers, Broadcast Television, Broadcasting Law, Cable Communications, Cable Franchising, Cable Programming, Cable TV, Cellular Communications, Cellular Fraud, Cellular Radio, Cellular Telephone, Communications Common Carrier, Communications Finance, Communications Law, Digital Communications, FCC Licensing, FCC Regulation, International Communications Law, International Telecommunications Law, Mass Media Law, Public Broadcasting, Radio Common Carrier, Satellite Communications, Telecommunications Competition, Telecommunications Contracts, Telecommunications Finance, Telecommunications Law, Telecommunications Leasing, Telecommunications Licensing, Telecommunications Regulation, Wireless Communications |
| Constitutional Law | Fifth Amendment Law, First Amendment Law, Fourth Amendment Law, Freedom of Information, Freedom of Religion, Media and First Amendment |
| Construction Law | Architectural Law, Construction Accidents, Construction and Design Law, Construction and Surety Law, Construction Arbitration, Construction Claims, Construction Contracts, Construction Defects, Construction Equipment Liability, Construction Finance, Construction Insurance, Construction Insurance Defense, Construction Labor Law, Construction Liability, Construction Liens, Construction Litigation, Construction Mediation, Construction Products Liability, Construction Safety, Construction Workouts, Contractor Performance Bonds, Contractors Liability, Environmental Construction Law, International Construction Contracts, International Construction Law, Materialmens Liens, Mechanics Liens, Public Construction Law, Public Works, Roof Industry Liability, Scaffolding Liability, Structural Work Act |
| Consumer Law | Consumer Arbitration, Consumer Class Actions, Consumer Collections, Consumer Credit, Consumer Credit Compliance, Consumer Finance, Consumer Fraud, Consumer Litigation, Consumer Protection, Consumer Rights, Fair Credit Reporting Act |
| Contracts | Contract Drafting, Commercial Contracts, Contract Fraud, Contract Litigation, International Commercial Contracts, International Contracts |
| Copyrights | Copyright Infringement, Copyright Licensing, Copyright Litigation, Copyright Prosecution, Copyright Protection, Copyright Registration, International Copyright Law, Internet Copyright Law |
| Corporate Law | Closely Held Corporations, Corporate Banking Law, Corporate Commercial Law, Corporate Contracts, Corporate Control Contests, Corporate Criminal Law, Corporate Dissolutions, Corporate Ethics, Corporate Fiduciary Law, Corporate Finance, Corporate Formation, Corporate Governance, Corporate Income Tax, Corporate Insurance, Corporate Insurance Defense, Corporate Investigations, Corporate Litigation, Corporate Organization, Corporate Partnerships, Corporate Planning, Corporate Real Estate, Corporate Reorganization, Corporate Successions, Corporate Tax Controversies, Corporate Tax Planning, Corporate Taxation, Corporate Trusts, Corporate Workouts, Family Corporations, Foreign Sales Corporations, Hostile Takeovers, Incorporation, International Corporate Finance, International Corporate Law, International Corporate Taxation, Nonprofit Corporations, Offshore Corporations, Professional Corporations, Proxy Contests, Public Corporations, S Corporations, Small Business Corporations, Takeovers, Tender Offers, Transfer Pricing |
| Criminal Law | Assault and Battery, Bribery, Burglary, Capital Offenses, Civil Forfeiture, Crime Victims Compensation, Criminal Antitrust, Criminal Appeals, Criminal Conspiracy, Criminal Defense, Criminal Forfeiture, Criminal Fraud, Criminal Investigation, Criminal Prosecution, Death Penalty, Drivers License Suspension, Driving While Intoxicated, DUI/DWI, Electronic Surveillance, Expungements, Extortion, Extradition, Federal Criminal Law, Felonies, Forensic Accounting, Forensic DNA, Forensic Medicine, Forensic Science, Forgery, Grand Jury Practice, Habeas Corpus, Hit and Run, Homicide, International Criminal Law, International Extradition, Mail Fraud, Malicious Prosecution, Manslaughter, Misdemeanors, Money Laundering, Murder, Parole and Probation, Post-Conviction Remedies, Search and Seizure, Sex Crimes, Sexual Assault, Shoplifting, Stalking, Theft, Traffic Violations, Vehicular Homicide, Victims Rights, Weapons Charges, White Collar Law, Wire Fraud, Wiretapping, Drug Offenses, Domestic Violence |
| Debtor and Creditor | Creditors Rights, Creditors Rights in Bankruptcy, Debtor and Creditor Collections, Debtor and Creditor Remedies, Debtor and Creditor Reorganization, Debtor and Creditor Rights, Debtor and Creditor Workouts, Debtors Rights, Fair Debt Collection Practices Act, International Creditors Rights, Secured Creditors Rights, Unsecured Creditors Rights |
| Education Law | Academic Employment, Charter School Law, College and University Law, Educational Testing, Federal Education Grants, Fraternity Liability, Independent School Law, Private Education Law, Public School Law, School Board Defense, School Board Liability, School Desegregation, School District Liability, School Equal Protection, School Law, School Tenure, Special Education, Student Discipline, Student Loans, Teachers Credentials, Title IX Discrimination, University Finance |
| Elder Law | Age Discrimination, Elder Abuse, Elder Care, Elder Rights |
| Election, Campaign and Political Law | Administrative Lobbying, Campaign Ethics, Election and Campaign Finance, Election Law, Executive Lobbying, Legislative Lobbying, Legislative Redistricting, Lobbying, Voting Rights |
| Eminent Domain | Condemnation, Inverse Condemnation, Land Annexation, Property Rights |
| Employee Benefits | Cash Balance Plans, COBRA, Deferred Compensation, Disability Benefits, Employee Benefit Taxation, Employee Benefit Trusts, Employee Benefits Litigation, Employee Compensation, Employee Stock Ownership Plans, Employee Stock Ownership Trusts, Equity Compensation, ERISA, ERISA Class Actions, ERISA Collections, ERISA Compliance, ERISA Litigation, Executive Compensation, Executive Compensation Taxation, Flexible Benefit Plans, Fringe Benefits, Health Benefits, Multi-Employer Benefits, Multi-Employer Pensions, Non-Qualified Benefits, Pension and Profit Sharing Plans, Pension Fund Investments, Pension Plans, Pension Taxation, Profit Sharing, Public Employee Retirement, Public Pension Plans, Qualified Retirement Plans, Retirement Benefit Plans, Taft-Hartley Plans, Unemployment Compensation, Unemployment Compensation Taxation, 401(k) Plans |
| Energy | Alternative Energy, Cogeneration, Electric Power, Electric Power Joint Ventures, Energy Acquisitions, Energy Competition, Energy Conservation, Energy Contracts, Energy Deregulation, Energy Facility Siting, Energy Finance, Energy Marketing, Energy Project Development, Energy Regulation, Federal Energy Regulation, Hydroelectricity, Hydroelectricity Licensing, Independent Power, International Energy Law, North American Energy Trade, Nuclear Energy, Power Pooling Contracts, Renewable Energy, Wholesale Power Contracts, Wind Energy |
| Family Law | Adoptions, Agency Adoptions, Alimony, Annulment, Assisted Reproductive Technology, Child Abduction, Child Abuse and Neglect, Child Advocacy, Child Care, Child Custody, Child Custody Mediation, Child Dependency, Child Protection, Child Sexual Abuse, Child Support, Child Welfare, Childrens Rights, Civil Unions, Cohabitation Agreements, Collaborative Family Law, Community Property Law, Day Care, Divorce, Divorce Arbitration, Divorce Mediation, Divorce Taxation, Domestic Partnerships, Domestic Relations, Domestic Torts, Domestic Violence, Equitable Distribution, Family Arbitration, Family Mediation, Fathers Rights, Foster Care, Gay and Lesbian Family Law, Grandparents Custody, Grandparents Visitation Rights, Independent Adoptions, International Adoptions, International Child Abduction, International Child Custody, International Family Law, Interstate Adoptions, Interstate Child Custody, Interstate Support, Juvenile Criminal Law, Juvenile Dependency, Juvenile Delinquency, Juvenile Law, Legal Separation, Marital Agreements, Marital Property Distribution, Marital Property Law, Marital Property Settlements, Matrimonial Bankruptcy Law, Matrimonial Law, Military Divorce, Name Changes, No Fault Divorce, Non-Traditional Family Law, Orphans Court Practice, Palimony, Parental Kidnapping, Parental Rights, Parenting Time, Paternity, Post Divorce Modification, Postnuptial Agreements, Premarital Agreements, Private Adoptions, Qualified Domestic Relations Orders, (QDROs), Restraining Orders, Same Sex Marriage, Spousal Support, Step Parent Adoptons, Surrogacy Law, Termination of Parental Rights, Third Party Custody, Uncontested Divorce, Visitation Rights |
| Fraud | Art Fraud, Automobile Fraud, Civil Fraud, Fraud, Identity Theft, Odometer Tampering |
| Government | Congressional Investigations, County Government Law, County Liability, False Claims Act, Federal Government Law, Federal Grants, Federal Legislative Practice, Federal Tort Claims, Government Affairs, Government Agency Practice, Government Ethics, Government Immunity, Government Investigations, Government Relations, Government Risk Management, Government Tort Liability, Governmental Defense, Governmental Law, Governmental Liability, Initiative and Referendum, International Government Relations, Legislative Practice, Local Government Civil Rights, Local Government Defense, Local Government Law, Local Government Liability, Local Government Relations, Political Subdivision Liability, Public Officials Liability, Public Policy, Qui Tam Litigation, State Government Law, State Legislative Practice, Township Law |
| Government Contracts | Bid Protests, Defense Contract Fraud, Defense Contracts, Federal Contracts, Foreign Military Sales, Government Construction Contracts, Government Contract Arbitration, Government Contract Cost Accounting, Government Contract Fraud, Government Procurement, International Government Contracts, Local Government Contracts, Public Bidding, Public Contract Law, Public Works Contracts |
| Guardianship and Conservatorship | Adult Guardianship, Advance Directives, Conservatorship, Dependent Adult Abuse, Elder Guardianship, Guardian Ad Litem, Guardianship, Guardianship Administration, Incompetency Proceedings, Mental Disability Law |
| Health Care | Alternative Health Care Delivery, Systems, Bioethics, Certificates of Need, Continuing Care Retirement Communities, Government Health Care Contracts, Health Care Administration, Health Care Bankruptcy, Health Care Compliance, Health Care Contracts, Health Care Corporate Law, Health Care Facility Licensing, Health Care Facility Regulation, Health Care Finance, Health Care Fraud, Health Care Insolvency, Health Care Legislation, Health Care Liability, Health Care Licensing, Health Care Litigation, Health Care Mergers and Acquisitions, Health Care Privacy, Health Care Reform, Health Care Regulation, Health Care Reimbursement, Health Care Taxation, Health Information Technology, Health Insurance, Health Insurance Coverage, Health Insurance Defense, Health Insurance Portability and Accountability Ac, Health Insurance Trusts, Health Law, Health Maintenance Organizations, Home Health Care, Integrated Health Care Delivery Systems, Long Term Care, Managed Care, Managed Care Contracts, Managed Care Liability, Medical Antitrust, Medical Collections, Medical Ethics, Medical Law, Mental Health Law, Nurses Licensing, Nursing Home Abuse and Neglect, Nursing Home Liability, Nursing Home Litigation, Nursing Home Negligence, Nursing Home Regulation, Nursing Law, Patients Rights, Pharmacy Law, Physician Practices, Physicians Contracts, Physicians Licensing, Public Health Law, Telemedicine |
| Housing Law | Affordable Housing, Apartment Projects, Fair Housing, Housing Development, Housing Discrimination, Housing Finance, Low Income Housing, Multi-Family Housing, Public Housing, Senior Citizen Housing, Subsidized Housing |
| Immigration Law | Asylum, Business Immigration, Citizenship, Consular Law, Deportation, Diplomatic Immunity, Employment Authorizations, Employment Immigration, Employment Visas, Family Immigration Law, Immigration Discrimination, Investor Visas, Labor Certifications, Permanent Visas, Political Asylum, Refugee Law, Religious Visas, Removal Proceedings, Visas |
| Native American Law | Alaska Native Claims Settlement Act, Alaska Native Law, Federal Indian Law, Indian Child Welfare Act, Indian Gaming Law, Indian Land Law, Indian Law, Indian Water Claims, Native American Civil Rights, Native American Law, Native Hawaiian Rights, Navajo Tribal Law, State-Tribal Relations, Tribal Economic Development, Tribal Government, Tribal Law, Tribal Taxation |
| Insurance | Accident Insurance, Automobile Insurance, Automobile Insurance Coverage, Automobile Liability, Captive Insurance, Casualty Insurance, Casualty Insurance Subrogation, Commercial Insurance, Commercial Property Insurance, Disability Insurance, Excess and Reinsurance, Excess Coverage, Extra Contractual Insurance Claims, Fidelity and Surety, Fidelity and Surety Bonds, Fire Insurance, Fire Insurance Subrogation, Fire Loss, First and Third Party Insurance, First Party Insurance, General Liability, Indemnity, Insurance Adjuster Liability, Insurance Administration, Insurance Agents and Brokers Defense, Insurance Agents and Brokers Errors and Omissions, Insurance Agents and Brokers, Malpractice, Insurance Arbitration, Insurance Bad Faith, Insurance Collection, Insurance Company Demutualization, Insurance Company Taxation, Insurance Contracts, Insurance Coverage, Insurance Fraud, Insurance Guaranty Association Law, Insurance Insolvency, Insurance Investigations, Insurance Litigation, Insurance Mediation, Insurance Mergers and Acquisitions, Insurance Pooling Arrangements, Insurance Premium Fraud, Insurance Products, Insurance Rate Regulation, Insurance Receivership, Insurance Recovery, Insurance Regulation, Insurance Rehabilitation and Liquidation, Insurance Trusts, International Insurance, Life and Health Insurance, Life Insurance, No Fault Automobile Insurance, Personal Liability, Property Damage, Property Insurance, Property Insurance Coverage, Property Loss, Property Subrogation, Public Liability, Reinsurance, Reinsurance Arbitration, Reinsurance Mediation, Risk Management, Self Insured Law, Subrogation, Surety Bonds, Surety Law, Unfair Insurance Practices, Uninsured and Underinsured Motorists, Uninsured and Underinsured, Motorists Arbitration |
| Insurance Defense | Arson and Insurance Fraud, Automobile Insurance Defense, Automobile Insurance Fraud Defense, Automobile Liability Defense, Casualty Insurance Defense, Commercial Insurance Defense, Disability Insurance Defense, Extra Contractual Insurance Defense, Fire Insurance Defense, First and Third Party Insurance Defense, First Party Insurance Defense, Flood Insurance Defense, General Liability Defense, Insurance Bad Faith Defense, Insurance Coverage Defense, Insurance Defense Subrogation, Insurance Fraud Defense, Life Insurance Defense, Loss Recovery, No Fault Auto Insurance Defense, Personal Liability Defense, Property Damage Defense, Property Insurance Defense, Public Liability Defense, Reinsurance Defense, Self Insured Defense, Surety Defense |
| Intellectual Property | Artistic Property, Brand Management, Chemical Intellectual Property, Electrical Intellectual Property, Electronic Intellectual Property, Industrial Models and Designs, Industrial Property, Industrial Property Rights, Intellectual Property Arbitration, Intellectual Property Enforcement, Intellectual Property Infringement, Intellectual Property Licensing, Intellectual Property Litigation, Intellectual Property Portfolio Management, Intellectual Property Procurement, Intellectual Property Prosecution, Intellectual Property Rights, International Intellectual Property, International Licensing, Internet Intellectual Property, Literary Property, Mechanical Intellectual Property, Medical Intellectual Property, Merchandising, New Media Law, Pharmaceutical Intellectual Property, Piracy, Proprietary Rights, Protection of Personality |
| International Law | Foreign Asset Control, Foreign Corrupt Practices Act, Foreign Sovereign Immunities Act, Hague Convention Proceedings, International Comparative Law, International Conflict of Laws, International Treaty Law, United Nations Law |
| International Trade | Africa Trade, Antidumping, Asia Trade, China Trade, Common Market Law, Countervailing Duties, Customs Law, Customs Seizures, Eastern Europe Trade, European Union Law, EU Competition, EU Legislation, Export Compliance, Export Finance, Export Regulation, Foreign Trade Sanctions, GATS, GATT, Import and Export Law, International Trade Arbitration, International Trade Commission Proceedings, International Trade Regulation, Japan Trade, Latin America Trade, Merger Control, Mexico Trade, Middle East Trade, North American Free Trade Agreement, Pacific Rim Trade, Russia Trade, Technology Export, Trade Finance, U.S. Foreign Trade Zones, World Trade Organization |
| Internet Law | Content Licensing, Cybersquatting, Digital Signatures, Domain Name Infringement, Domain Names, E-Commerce, E-Commerce Taxation, Electronic Security, Internet Crimes, Internet Insurance, Internet Liability, Internet Licensing, Internet Litigation, Web Site Development |
| Investment Law | Asia-Pacific Investment, Capital Markets, Consumer Financial Services, Cross Border Investment, Derivative Products, Emerging Markets, Financial Services Law, Financial Services Regulation, Foreign Investment, Foreign Investment in the United States, Hedge Funds, Institutional Investment Law, International Capital Markets, International Investment, International Venture Capital, Investment Banking Law, Investment Company Law, Investment Fraud, Investment in Eastern Europe, Investment in Latin America, Investment in Russia, Investment Management, Investment Partnerships, Investment Regulation, Mezzanine Finance, Mutual Funds, Political Risk Insurance, Private Equity, Syndication, Trust Investment, Venture Capital |
| Labor and Employment | Affirmative Action, Age Discrimination in Employment, Americans with Disabilities Act, Caregiver Discrimination, Child Labor Law, Civil Service, Collective Bargaining, Confidentiality Agreements, Covenants Not To Compete, Employee Discipline, Employee Drug Testing, Employee Leasing, Employee Privacy, Employee Rights, Employer Intentional Torts, Employer Liability, Employer Rights, Employment Arbitration, Employment at Will, Employment Breach of Contract, Employment Civil Rights, Employment Claims, Employment Class Actions, Employment Contracts, Employment Defense, Employment Disability Discrimination, Employment Discrimination, Employment Law, Employment Litigation, Employment Mediation, Employment Practices Liability Insurance, Employment Rights, Employment Termination, Equal Employment Opportunity Law, Executive Employment Law, Executive Severance Contracts, Executive Transfers, Fair Employment Practices, Fair Labor Standards, Family and Medical Leave Act, Federal Employment Law, Harassment, Human Resources Law, International Employment Contracts, International Labor Law, Labor Antitrust, Labor Arbitration, Labor Law, Labor Legislation, Labor Relations, Labor Strikes, Management Employment Law, Management Labor Law, Minimum Wage Law, National Labor Relations Act, National Origin Discrimination, Negligent Hiring, Noncompete Litigation, Noncompetition and Non-Solicitation, Agreements, Outsourcing, Personnel Policies, Personnel Training, Pregnancy Discrimination, Prevailing Wage Litigation, Public Sector Collective Bargaining, Public Sector Employment Law, Public Sector Labor Relations, Reductions in Force, Restrictive Covenants, Retaliatory Discharge, Security Clearances, Sexual Harassment, Title VII Discrimination, Unfair Labor Practices, Uniformed Services Employment, and Reemployment Rights Act (USERRA), Union Contract Negotiations, Union Elections, Union Labor Law, Union Organization, Wage and Hour Class Actions, Wage and Hour Law, WARN Act, Whistleblower Litigation, Workplace Violence, Wrongful Termination, Wrongful Termination Defense |
| Law Enforcement | Corrections Law, Excessive Use of Force, False Arrest, False Imprisonment, High Speed Police Pursuit Litigation, Law Enforcement Disciplinary, Proceedings, Law Enforcement Liability, Law Enforcement Officers Rights, Police Brutality, Police Liability, Police Liability Defense, Police Misconduct |
| Leases and Leasing | Commercial Landlord and Tenant Law, Commercial Leasing, Evictions, Industrial Leasing, International Leasing, Landlord and Tenant Law, Lease Finance, Lease Terminations, Leasing, Leveraged Leasing, Office Leasing, Rent Control, Retail Leasing, Shopping Center Leasing, Unlawful Detainer |
| Legal Ethics and Professional Responsibility | Attorney Discipline, Attorney Errors and Omissions, Attorney Fee Disputes, Attorney Grievances, Conflicts of Interest, Judicial Discipline, Legal Ethics |
| Legal Malpractice | Legal Malpractice Defense, Legal Negligence, Legal Professional Liability |
| Libel, Slander and Defamation | Defamation, Libel and Slander, Libel Defense, Media Libel |
| Litigation | Civil Litigation, Commercial Litigation, Complex and Multi-District Litigation, Complex Litigation, Defense Litigation, E-Discovery, Federal Civil Litigation, Federal Litigation, International Litigation, Long-Arm Litigation, Personal Injury Litigation, Trial Practice, U.S. Supreme Court Litigation |
| Medicare and Medicaid | Medicaid Hearings, Medicaid Planning, Medicare and Medicaid Reimbursement, Medicare Fraud and Abuse, Medicare Set Aside Arrangements |
| Mergers and Acquisitions | Business Acquisitions, Business Divestitures, International Merger Notification, International Mergers and Acquisitions, Leveraged Acquisitions, Leveraged Buyouts, Merger Reorganization, Mergers, Acquisitions and Divestitures, Mergers and Acquisitions Finance, Mergers and Acquisitions Taxation, Premerger Notification, Spin-Offs |
| Municipal Law | Chapter 9 Municipal Reorganization, Firefighter Labor Law, Municipal Bankruptcy, Municipal Bonds, Municipal Bonds Taxation, Municipal Civil Rights, Municipal Contracts, Municipal Corporation Law, Municipal Defense, Municipal Derivative Products, Municipal Finance, Municipal Labor Law, Municipal Leasing, Municipal Liability, Municipal License Tax, Municipal Pension Law, Municipal Prosecution, Municipal Redevelopment, Municipal Risk Management, Municipal Securities, Municipal Solid Waste, Municipal Solid Waste Resource Recovery, Municipal Taxation, Municipal Torts, Municipal Utility Law, Municipal Utility Regulation, Police Labor Law, Tax Increment Finance |
| Natural Resources | Coal Mining, Commercial Fishing Law, Conservation Law, Drainage and Levee, Drainage Law, Fisheries Law, Flood Control, Forestry Law, Geothermal Resources, International Mining Law, International Oil and Gas Law, International Petroleum Law, Land Reclamation, Liquefied Natural Gas, Mine Safety, Mineral Law, Mineral Leasing, Mineral Rights, Mineral Royalties, Mineral Taxation, Mineral Title, Mining Law, Natural Gas, Natural Gas Contracts, Natural Gas Pipelines, Natural Gas Regulation, Offshore Oil and Gas Law, Oil and Gas Acquisitions, Oil and Gas Arbitration, Oil and Gas Conservation, Oil and Gas Contracts, Oil and Gas Exploration, Oil and Gas Finance, Oil and Gas Law, Oil and Gas Leasing, Oil and Gas Litigation, Oil and Gas Pipelines, Oil and Gas Regulation, Oil and Gas Taxation, Oil and Gas Title Examination, Oil and Gas Transportation, Oilfield Drilling, Oilfield Personal Injury, Petroleum Contracts, Petroleum Law, Petroleum Marketing, Petroleum Trading, Public Land Law, Refinery Injuries, Riparian Rights, Surface Mining, Timber and Logging Law, Water Law, Water Rights |
| Nonprofit and Charitable Organizations | Charitable Gambling, Charitable Giving, Charitable Limited Partnerships, Charitable Organizations Law, Charitable Trusts and Foundations, Nonprofit Organizations Law, Nonprofit Tax Law, Private Foundations, Public Charities, Tax Exempt Organizations |
| Occupational Safety and Health | Industrial Accidents, Occupational Injuries, OSHA |
| Partnership Law | Family Limited Partnerships, Family Partnerships, Limited Liability Partnerships, Limited Partnerships, Partnership Dissolution, Partnership Formation, Partnership Organization, Partnership Syndication, Partnership Taxation |
| Patents | Biochemical Patents, Biotechnology Patent Prosecution, Biotechnology Patents, Business Method Patents, Chemical Patent Prosecution, Chemical Patents, Computer and Software Patents, Computer Architecture Patents, Design Patents, Electrical Patent Prosecution, Electrical Patents, Electro-Mechanical Patents, Electronic Patents, International Patent Prosecution, International Patents, Internet Patents, Mechanical Patent Prosecution, Mechanical Patents, Medical Patents, Metallurgical Patents, Molecular Biology Patents, Patent Applications, Patent Infringement, Patent Interference Practice, Patent Licensing, Patent Litigation, Patent Portfolio Management, Patent Prosecution, Patent Protection, Pharmaceutical Patent Prosecution, Pharmaceutical Patents |
| Personal Injury | Accidents, Animal Attacks, Aquatic Injuries, Automobile Accidents and Injuries, Automobile Negligence, Bicycle Accidents, Boating Accidents, Bodily Injury, Brain Injury, Bus Accidents, Carpal Tunnel Syndrome, Catastrophic Injury, Commercial Vehicle Liability, Dog Bites, Electrical Injury, Head Injury, Motor Vehicle Accidents and Injuries, Motorcycle Accidents, Neurolaw, Pedestrian Injuries, Personal Injury Appeals, Product Liability, Severe Burns, Sexual Abuse, Slip and Fall, Spinal Injury, Subway Accidents, Third Party Wrongful Death, Work Place Injury, Whiplash, Wrongful Death |
| Privacy Law | Information and Privacy, Privacy and Publicity, Privacy Litigation, Right of Privacy, Right of Publicity |
| Property Law | International Property Law, Personal Property, Personal Property Leasing |
| Public Finance | Bond Finance, Community Development, Economic Development, Economic Incentive, Housing and Urban Development, Industrial Development, Industrial Development Bonds, Infrastructure Development, International Economic Development, International Project Finance, Project Finance, Public Authority Finance, Public Finance Taxation, Public-Private Partnerships, Tax Exempt Bonds, Tax Exempt Finance |
| Railroad Law | Federal Employers Liability Act (FELA), FELA Occupational Hearing Loss, Railroad Accidents and Injuries, Railroad Crossing Accidents, Railroad Equipment Finance, Railroad Liability, Railroad Litigation, Railroad Safety, Railway Labor Law, Train Derailments |
| Resorts and Leisure | Amusement Park Liability, Country Club Law, Golf Course Development, Health Club Law, Hospitality Law, Hotel and Resort Development, Hotel and Resort Law, Hotel Franchise Law, Hotel Liability, Hotel Security, Innkeeper Law, International Hotels and Resorts, Marina Liability, Private Club Law, Recreational Law, Recreational Property Law, Resort Timeshares, Restaurant Law, Restaurant Liability, Ski Area Liability, Travel and Tourism, Water Park Safety |
| RICO | Civil RICO |
| Securities Law | Bank Securities, Blue Sky Law, Broker-Dealer Arbitration, Broker-Dealer Registration, Broker-Dealer Regulation, FINRA Arbitration, Government Securities, Initial Public Offerings, Insider Trading, International Securities, Mortgage Backed Securities, Private Placement, Private Placement Syndication, Public Offerings, SEC Enforcement, Securities Arbitrage, Securities Arbitration, Securities Class Actions, Securities Consumer Arbitration, Securities Disclosure, Securities Finance, Securities Fraud, Securities Fraud Arbitration, Securities Fraud Class Actions, Securities Investor Protection Act, Securities Litigation, Securities Offerings, Securities Registration, Securities Regulation, Shareholder Agreements, Shareholder Derivative Actions, Shareholder Disputes, Shareholder Rights, Shareholders Law, Tax Exempt Securities |
| Social Security | Social Security Appeals, Social Security Disability, Social Security Disability Insurance, Supplemental Security Income |
| Sports Law | Amateur Sports Law, Motor Sports Law, NCAA Regulation, Professional Sports Law, Sports Agency Law, Sports Antitrust, Sports Contracts, Sports Facilities Development, Sports Injury, Sports Licensing, Sports Marketing Law |
| Taxation | Accounting Law, Ad Valorem Tax, Criminal Tax Audits, Criminal Taxation, Employment Tax, Estate and Gift Taxation, Excise Tax, Expatriate Tax, Federal Estate and Gift Taxation, Federal Income Tax, Federal Tax Controversies, Federal Taxation, Fiduciary Income Tax, Fiscal Law, Generation Skipping Tax, Historic Rehabilitation Tax Credits, Income Tax, Individual Taxation, Inheritance Tax, International Income Tax, International Tax Controversies, International Taxation, Interstate Tax, Like Kind Exchanges, Local Taxation, Low Income Housing Tax Credits, Low Income Tax Credits, New Markets Tax Credits, Personal Property Taxation, Property Tax, Property Tax Abatement, Property Tax Appeals, Property Tax Assessments, Sales and Use Tax, State Income Tax, State Tax Controversies, State Taxation, Tax Appeals, Tax Audits, Tax Certiorari, Tax Collection, Tax Controversies, Tax Credits, Tax Deferred Exchanges, Tax Evasion, Tax Fraud, Tax Incentives, Tax Law, Tax Legislation, Tax Litigation, Tax Planning, Tax Shelters, Tax Valuation, Taxation of Foreign Nationals, Transfer Tax, Trusts and Estates Taxation |
| Technology and Science | Aerospace Technology, Agrochemicals, Chemistry, Coatings Technology, Electronics, Explosives Technology, Fiber Optics, High Technology, High Technology Contracts, Inorganic Chemistry, International High Technology, Internet Technology, Laser Technology, Life Sciences, Materials Science, Medical Technology, Nanotechnology, Organic Chemistry, Petroleum Chemistry, Physics, Polymers, Semiconductor Technology, Technical Litigation, Technology Contracts, Technology Finance, Technology Joint Ventures, Technology Law, Technology Licensing, Technology Protection, Technology Transfers |
| Torts | Civil Liability, Intentional Torts, Mass Torts, Tort Defense, Tort Liability |
| Toxic Torts | Asbestos Defense, Asbestos Litigation, Carbon Monoxide Poisoning, Chemical Exposure, Latex Allergy Litigation, Lead Poisoning, Mesothelioma, Mold Litigation, Occupational Cancer, Occupational Disease, Pesticide Litigation, Radiation Injury, Silicosis Litigation, Toxic Exposure, Toxic Tort Class Actions, Toxic Tort Defense |
| Trade Secrets | Theft of Trade Secrets, Trade Secret Misappropriation |
| Trademarks | Counterfeiting, International Trademarks, Internet Trademarks, Lanham Act, Service Marks, Trade Dress, Trade Names, Trademark Arbitration, Trademark Infringement, Trademark Licensing, Trademark Litigation, Trademark Prosecution, Trademark Protection, Trademark Registration |
| Transportation | Air Cargo, Bills of Lading, Cargo Claims, Common Carrier Law, Common Carrier Liability Law, Freight Claims, Freight Loss and Damage, Highway Construction Law, Highway Design Liability, International Shipping, International Transportation Law, Interstate Commerce, Logistics, Mass Transit Law, Motor Carrier Defense, Motor Carrier Law, Motor Carrier Liability, Motor Carrier Regulation, Public Transportation Law, Surface Transportation, Transit Labor, Transportation Liability, Transportation Regulation, Transportation Safety, Truck Accidents, Truck Overweight Violations, Trucking Law, Trucking Liability |
| Trusts and Estates | Contested Trusts and Estates, Decedents Estates, Estate Administration, Estate Bankruptcy, Estate Litigation, Estate Planning, Estate Planning for Parents of Handicapped Childre, Estate Planning for the Disabled, Estate Planning for the Elderly, Estate Planning for Unmarried Couples, Estate Settlements, Family Trusts, Family Wealth Transfer, Fiduciary Law, Fiduciary Liability, Fiduciary Litigation, Financial Planning, International Estate Planning, International Trusts, International Trusts and Estates, Living Trusts, Offshore Trusts, Personal Planning, Pet Trusts, Powers of Attorney, Retirement Planning, Special Needs Trusts, Surrogates Court Practice, Trust Administration, Trust and Estate Collections, Trust Law, Trust Litigation, Trust Planning, Unclaimed Property, Wealth Planning, Wealth Preservation |
| Utility Law | Electric Cooperatives Law, Electric Utilities, Electric Utility Finance, Electric Utility Regulation, Electric Utility Restructuring, Gas Utilities, Gas Utility Regulation, Public Utility Finance, Public Utility Law, Public Utility Rates, Public Utility Regulation, Public Utility Taxation, Sewer Utilities, Telephone Utilities, Telephone Utility Regulation, Utility Acquisitions, Utility Contracts, Utility Finance, Utility Liability, Utility Mergers, Utility Rates, Utility Regulation, Utility Taxation, Water Utilities |
| White Collar Crime | Embezzlement, White Collar Criminal Defense, White Collar Fraud |
| Wills | Contested Wills, Will Drafting, Inheritance, Living Wills, Missing Heir Searches, Successions |
| Workers Compensation | Black Lung, Defense Base Act, Federal Workers Compensation, Industrial Insurance, Workers Compensation Appeals, Workers Compensation Arbitration, Workers Compensation Defense, Workers Compensation Mediation, Workers Compensation Self Insurance, Workers Compensation Subrogation |
| Zoning, Planning and Land Use | Building and Public Safety Codes, Cemetery Law, Environmental Land Use, Fire Districts, Historic Preservation, Improvement Districts, Land Conservation, Land Development, Land Entitlement, Land Use, Land Use Litigation, Land Use Permitting, Land Use Regulation, Rezoning, Special Districts, Subdivisions, Water Districts, Zoning Law, Zoning Variances |
---
Jurisdictions
---
Employment History
---
Education
mother

| hard feelings of faith

2013 - 2017
---
Attorney Rating and Feedback
No Feedback
---
Publications and Presentations
No Publications
---
I verify that I am licensed to practice in the State(s) identified and maintain all necessary insurance.
TYPICAL HOURLY RATE: --
TYPICAL FIXED FEE: --
TYPICAL CONTINGENCY FEE: --

Dallas, Texas, County
Get a Lawyer Now
Tired of searching?
Anonymously post your legal needs quickly and for free, and lawyers interested in helping you will contact you via email!
GET STARTED