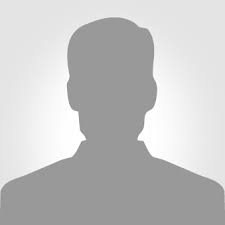 Tom Hamilton
Duggan Shadwick Doerr & Kurlbaum
Contact Information
913-777-5338, thamilton@dsdklaw.com
Website
---
Biography
Tom Hamilton has an active civil litigation practice, with particular emphasis on real estate and banking litigation. Mr. Hamilton represents small businesses, banking institutions, developers and other entities, both as plaintiffs and defendants, in federal and state courts in Missouri, Kansas, and throughout the country.
---
Areas of Law and Practice
| Areas of Law | Areas of Practice |
| --- | --- |
| Administrative Law | Administrative Adjudications, Administrative Agency Practice, Administrative Hearings and Appeals, Administrative Litigation, Federal Administrative Law, Judicial Review, Professional Licensing, Professional Licensing Regulation, Public Law |
| Alternative Dispute Resolution | Arbitration, Collaborative Law, International Arbitration, International Dispute Resolution, International Mediation, Mediation |
| Appellate Practice | Civil Appeals, Criminal Appeals |
| Banking Law | ATM Networks, Bank Collections, Bank Directors and Officers Liability, Bank Failures, Bank Foreclosures, Bank Fraud, Bank Holding Company Law, Bank Holding Company Regulation, Bank Insolvency, Bank Mergers and Acquisitions, Banking Antitrust, Banking Litigation, Banking Regulation, Check Fraud, Commercial Banking, Commercial Credit, Commercial Loans, Consumer Banking, Consumer Loans, Credit Card Law, Credit Finance, Credit Fraud, Credit Insurance, Credit Law, Credit Union Law, Currency Law, Electronic Banking, Escrow Agent Liability, Escrow Law, Exchange Control, Fair Lending, Financial Law, Foreign Exchange, Interest and Usury, International Banking Law, International Loans, Lender Law, Lender Liability, Lender Regulation, Lenders Rights, Letters of Credit, Loan Restructuring, Loan Syndication, Loan Workouts, Loans, Merchant Banking, Offshore Banking, Savings and Loan Failures, Savings and Loan Fraud, Savings and Loan Law, Savings and Loan Liquidation, Savings and Loan Regulation, Secured Lending, Thrift Institution Failures, Thrift Institution Regulation, Thrift Institutions Law, Trade and Professional Associations, Trade Association Law, Truth in Lending |
| Business Law | Business Arbitration, Business Associations Law, Business Cooperatives, Business Crimes, Business Development, Business Dissolutions, Business Enterprises, Business Estate Planning, Business Formation, Business Fraud, Business Litigation, Business Mediation, Business Organization, Business Planning, Business Regulation, Business Reorganization, Business Start-Ups, Business Succession Planning, Business Successions, Business Syndication, Business Taxation, Business Torts, Business Transactions, Business Transfers, Business Trusts, Business Valuation, Buy-Sell Agreements, Buying and Selling of Businesses, Closely Held Business Estate Planning, Closely Held Business Law, Closely Held Business Taxation, Complex Business Litigation, Cooperative Taxation, Emerging Business Law, Emerging Growth Companies, Entrepreneurial Business Law, Family Business Law, Family Business Mediation, Family Business Successions, International Business Law, International Joint Ventures, Joint Ventures, Limited Liability Company Law, Minority Business Law, Pass-Through Entities, Private Business Law, Privatization, Professional Practices, Small Business Law, Sole Proprietorships, Strategic Alliances, Trade and Professional Associations, Trade Association Law |
| Commercial Law | Commercial Arbitration, Commercial Bad Faith, Commercial Constitutional Law, Commercial Crimes, Commercial Fraud, Commercial Liability, Commercial Litigation, Commercial Mediation, Commercial Torts, Commercial Transactions, Commercial Transfers, Commercial Trusts, Complex Commercial Litigation, International Commercial Arbitration, International Commercial Law, International Sale of Goods, Negotiable Instruments, Retail Liability, Sale of Goods, Secured Transactions, Uniform Commercial Code, Warehousing |
| Commercial Real Estate | Commercial Conveyancing, Commercial Real Estate Acquisitions, Commercial Real Estate Bankruptcy, Commercial Real Estate Contracts, Commercial Real Estate Development, Commercial Real Estate Finance, Commercial Real Estate Foreclosure, Commercial Real Estate Litigation, Commercial Real Estate Sales, Commercial Real Estate Syndication, Commercial Real Estate Workouts, Industrial Real Estate Law, Retail Development, Shopping Center Acquisitions, Shopping Center Development, Shopping Center Law |
| Construction Law | Architectural Law, Construction Accidents, Construction and Design Law, Construction and Surety Law, Construction Arbitration, Construction Claims, Construction Contracts, Construction Defects, Construction Equipment Liability, Construction Finance, Construction Insurance, Construction Insurance Defense, Construction Labor Law, Construction Liability, Construction Liens, Construction Litigation, Construction Mediation, Construction Products Liability, Construction Safety, Construction Workouts, Contractor Performance Bonds, Contractors Liability, Environmental Construction Law, International Construction Contracts, International Construction Law, Materialmens Liens, Mechanics Liens, Public Construction Law, Public Works, Roof Industry Liability, Scaffolding Liability, Structural Work Act |
| Contracts | Contract Drafting, Commercial Contracts, Contract Fraud, Contract Litigation, International Commercial Contracts, International Contracts |
| Corporate Law | Closely Held Corporations, Corporate Banking Law, Corporate Commercial Law, Corporate Contracts, Corporate Control Contests, Corporate Criminal Law, Corporate Dissolutions, Corporate Ethics, Corporate Fiduciary Law, Corporate Finance, Corporate Formation, Corporate Governance, Corporate Income Tax, Corporate Insurance, Corporate Insurance Defense, Corporate Investigations, Corporate Litigation, Corporate Organization, Corporate Partnerships, Corporate Planning, Corporate Real Estate, Corporate Reorganization, Corporate Successions, Corporate Tax Controversies, Corporate Tax Planning, Corporate Taxation, Corporate Trusts, Corporate Workouts, Family Corporations, Foreign Sales Corporations, Hostile Takeovers, Incorporation, International Corporate Finance, International Corporate Law, International Corporate Taxation, Nonprofit Corporations, Offshore Corporations, Professional Corporations, Proxy Contests, Public Corporations, S Corporations, Small Business Corporations, Takeovers, Tender Offers, Transfer Pricing |
| Education Law | Academic Employment, Charter School Law, College and University Law, Educational Testing, Federal Education Grants, Fraternity Liability, Independent School Law, Private Education Law, Public School Law, School Board Defense, School Board Liability, School Desegregation, School District Liability, School Equal Protection, School Law, School Tenure, Special Education, Student Discipline, Student Loans, Teachers Credentials, Title IX Discrimination, University Finance |
| Franchises and Franchising | Automotive Franchises and Dealerships, Dealership Law, Franchise Arbitration, Franchise Distribution, Franchise Law, Franchise Licensing, Franchise Litigation, Franchise Mediation, Franchise Regulation, Franchise Taxation, Franchise Termination, International Franchising |
| Fraud | Art Fraud, Automobile Fraud, Civil Fraud, Fraud, Identity Theft, Odometer Tampering |
| Insurance | Accident Insurance, Automobile Insurance, Automobile Insurance Coverage, Automobile Liability, Captive Insurance, Casualty Insurance, Casualty Insurance Subrogation, Commercial Insurance, Commercial Property Insurance, Disability Insurance, Excess and Reinsurance, Excess Coverage, Extra Contractual Insurance Claims, Fidelity and Surety, Fidelity and Surety Bonds, Fire Insurance, Fire Insurance Subrogation, Fire Loss, First and Third Party Insurance, First Party Insurance, General Liability, Indemnity, Insurance Adjuster Liability, Insurance Administration, Insurance Agents and Brokers Defense, Insurance Agents and Brokers Errors and Omissions, Insurance Agents and Brokers, Malpractice, Insurance Arbitration, Insurance Bad Faith, Insurance Collection, Insurance Company Demutualization, Insurance Company Taxation, Insurance Contracts, Insurance Coverage, Insurance Fraud, Insurance Guaranty Association Law, Insurance Insolvency, Insurance Investigations, Insurance Litigation, Insurance Mediation, Insurance Mergers and Acquisitions, Insurance Pooling Arrangements, Insurance Premium Fraud, Insurance Products, Insurance Rate Regulation, Insurance Receivership, Insurance Recovery, Insurance Regulation, Insurance Rehabilitation and Liquidation, Insurance Trusts, International Insurance, Life and Health Insurance, Life Insurance, No Fault Automobile Insurance, Personal Liability, Property Damage, Property Insurance, Property Insurance Coverage, Property Loss, Property Subrogation, Public Liability, Reinsurance, Reinsurance Arbitration, Reinsurance Mediation, Risk Management, Self Insured Law, Subrogation, Surety Bonds, Surety Law, Unfair Insurance Practices, Uninsured and Underinsured Motorists, Uninsured and Underinsured, Motorists Arbitration |
| Insurance Defense | Arson and Insurance Fraud, Automobile Insurance Defense, Automobile Insurance Fraud Defense, Automobile Liability Defense, Casualty Insurance Defense, Commercial Insurance Defense, Disability Insurance Defense, Extra Contractual Insurance Defense, Fire Insurance Defense, First and Third Party Insurance Defense, First Party Insurance Defense, Flood Insurance Defense, General Liability Defense, Insurance Bad Faith Defense, Insurance Coverage Defense, Insurance Defense Subrogation, Insurance Fraud Defense, Life Insurance Defense, Loss Recovery, No Fault Auto Insurance Defense, Personal Liability Defense, Property Damage Defense, Property Insurance Defense, Public Liability Defense, Reinsurance Defense, Self Insured Defense, Surety Defense |
| Legal Malpractice | Legal Malpractice Defense, Legal Negligence, Legal Professional Liability |
| Libel, Slander and Defamation | Defamation, Libel and Slander, Libel Defense, Media Libel |
| Litigation | Civil Litigation, Commercial Litigation, Complex and Multi-District Litigation, Complex Litigation, Defense Litigation, E-Discovery, Federal Civil Litigation, Federal Litigation, International Litigation, Long-Arm Litigation, Personal Injury Litigation, Trial Practice, U.S. Supreme Court Litigation |
| Mergers and Acquisitions | Business Acquisitions, Business Divestitures, International Merger Notification, International Mergers and Acquisitions, Leveraged Acquisitions, Leveraged Buyouts, Merger Reorganization, Mergers, Acquisitions and Divestitures, Mergers and Acquisitions Finance, Mergers and Acquisitions Taxation, Premerger Notification, Spin-Offs |
| Mortgage Law | Commercial Mortgages, Foreclosure Defense, Mortgage Banking Law, Mortgage Bankruptcy, Mortgage Finance, Mortgage Foreclosure, Mortgage Insurance, Mortgage Lien Foreclosure, Mortgage Refinancing, Mortgage Securitization, Mortgage Tax, Mortgage Workouts, Secondary Mortgage Market |
| Municipal Law | Chapter 9 Municipal Reorganization, Firefighter Labor Law, Municipal Bankruptcy, Municipal Bonds, Municipal Bonds Taxation, Municipal Civil Rights, Municipal Contracts, Municipal Corporation Law, Municipal Defense, Municipal Derivative Products, Municipal Finance, Municipal Labor Law, Municipal Leasing, Municipal Liability, Municipal License Tax, Municipal Pension Law, Municipal Prosecution, Municipal Redevelopment, Municipal Risk Management, Municipal Securities, Municipal Solid Waste, Municipal Solid Waste Resource Recovery, Municipal Taxation, Municipal Torts, Municipal Utility Law, Municipal Utility Regulation, Police Labor Law, Tax Increment Finance |
| Nonprofit and Charitable Organizations | Charitable Gambling, Charitable Giving, Charitable Limited Partnerships, Charitable Organizations Law, Charitable Trusts and Foundations, Nonprofit Organizations Law, Nonprofit Tax Law, Private Foundations, Public Charities, Tax Exempt Organizations |
| Partnership Law | Family Limited Partnerships, Family Partnerships, Limited Liability Partnerships, Limited Partnerships, Partnership Dissolution, Partnership Formation, Partnership Organization, Partnership Syndication, Partnership Taxation |
| Premises Liability | Inadequate Security, Negligent Security, Premises Liability Defense, Premises Security, Private Security Litigation |
| Products Liability | Airbag Injury, All Terrain Vehicle Products Liability, Automotive Crashworthiness, Automotive Design Liability, Automotive Products Liability, Automotive Restraints, Automotive Warranty Law, Bicycle Products Liability, Biomedical Products Liability, Blood Bank Liability, Breach of Warranty, Breast Implant Litigation, Chemical Explosions, Chemical Products Liability, Dalkon Shield Litigation, Diet Drug Litigation, Drug and Medical Device Defense, Drug and Medical Device Litigation, Drug Contamination, Elevator Liability, Engineering Products Liability, Environmental Products Liability, Escalator Liability, Explosions, Firearms Litigation, Flammable Fabrics, Food Borne Disease, Food Products Liability, Gas Explosions, Heart Device Litigation, Heavy Equipment Products Liability, Industrial Products Liability, Lemon Law, Manufacturers Liability, Motorcycle Products Liability, Office Equipment Products Liability, Product Defects, Product Failure, Product Recall, Product Safety, Product Warning Labels, Products Liability Arbitration, Products Liability Defense, Products Liability Insurance Coverage, Products Liability Mediation, Products Liability Subrogation, Propane Products Liability, Recreational Products Liability, Recreational Vehicle Products Liability, Seat Belt Injury, Tire Defect Litigation, Tire/Rim Mismatch, Tobacco Litigation, Vaccine Injury, Vehicle Rollovers, Warranty Law, Welding Products Liability |
| Professional Liability | Accountants Liability, Accountants Malpractice, Agents and Brokers Errors andOmissions, Agents and Brokers Liability, Appraisers Liability, Architects and Engineers Errors and Omissions, Architects and Engineers Liability, Architects and Engineers Malpractice, Auditors Malpractice, Clergy Malpractice, Clergy Sexual Misconduct, Design Professionals Errors and Omissions, Design Professionals Liability, Design Professionals Malpractice, Directors and Officers Errors and Omissions, Directors and Officers Insurance Coverage, Directors and Officers Liability, Funeral Directors Liability, Professional Conduct, Professional Discipline, Professional Errors and Omissions, Professional Indemnity, Professional Liability Defense, Professional Liability Insurance Coverage, Professional Malpractice, Professional Negligence, Professional Sexual Misconduct, Surveyors Malpractice |
| Property Law | International Property Law, Personal Property, Personal Property Leasing |
| Real Estate | Adverse Possession, Boundary Disputes, Common Interest Community Law, Community Association Law, Condominium Association Law, Condominium Conversions, Condominium Development, Condominium Law, Condominium Timeshares, Conservation Easements, Conveyancing, Cooperative Housing Association Law, Cooperative Conversions, Cooperative Housing Law, Easements, Historic Conservation Easements, Homeowners Association Law, International Real Estate, Land Acquisitions, Land Sales, Land Trusts, Manufactured Housing Law, Mixed Use Development, Mobile Home Law, Planned Unit Development Law, Property Management, Quiet Title, Real Estate Acquisitions, Real Estate Arbitration, Real Estate Banking Law, Real Estate Bankruptcy, Real Estate Brokerage Law, Real Estate Brokers and Agents Liability, Real Estate Brokers Licensing, Real Estate Brokers Malpractice, Real Estate Brokers Malpractice Defense, Real Estate Collections, Real Estate Contracts, Real Estate Development, Real Estate Errors and Omissions, Real Estate Exchanges, Real Estate Finance, Real Estate Foreclosure, Real Estate Fraud, Real Estate Investment, Real Estate Investment Taxation, Real Estate Investment Trusts, Real Estate Joint Ventures, Real Estate Leasing, Real Estate Litigation, Real Estate Mediation, Real Estate Partnerships, Real Estate Restructuring, Real Estate Sales, Real Estate Secured Lending, Real Estate Securities, Real Estate Settlements, Real Estate Syndication, Real Estate Tax Appeals, Real Estate Tax Assessment, Real Estate Tax Foreclosure, Real Estate Tax Liens, Real Estate Taxation, Real Estate Title, Real Estate Title Examination, Real Estate Title Insurance, Real Estate Trade Association Law, Real Estate Valuation, Real Estate Workouts, Real Property, Real Property Acquisitions, Real Property Development, Real Property Finance, Residential Real Estate, Residential Real Estate Acquisitions, Residential Real Estate Development, Residential Real Estate Finance, Residential Real Estate Foreclosure, Residential Real Estate Sales, Right of Way Easements, Waterfront Development |
| Religious Institutions | Canon Law, Church and State, Church Law, Ecclesiastical Law, Religious Corporation Tax, Religious Institutions Liability, Religious Nonprofit Corporation Law |
| Taxation | Accounting Law, Ad Valorem Tax, Criminal Tax Audits, Criminal Taxation, Employment Tax, Estate and Gift Taxation, Excise Tax, Expatriate Tax, Federal Estate and Gift Taxation, Federal Income Tax, Federal Tax Controversies, Federal Taxation, Fiduciary Income Tax, Fiscal Law, Generation Skipping Tax, Historic Rehabilitation Tax Credits, Income Tax, Individual Taxation, Inheritance Tax, International Income Tax, International Tax Controversies, International Taxation, Interstate Tax, Like Kind Exchanges, Local Taxation, Low Income Housing Tax Credits, Low Income Tax Credits, New Markets Tax Credits, Personal Property Taxation, Property Tax, Property Tax Abatement, Property Tax Appeals, Property Tax Assessments, Sales and Use Tax, State Income Tax, State Tax Controversies, State Taxation, Tax Appeals, Tax Audits, Tax Certiorari, Tax Collection, Tax Controversies, Tax Credits, Tax Deferred Exchanges, Tax Evasion, Tax Fraud, Tax Incentives, Tax Law, Tax Legislation, Tax Litigation, Tax Planning, Tax Shelters, Tax Valuation, Taxation of Foreign Nationals, Transfer Tax, Trusts and Estates Taxation |
| Torts | Civil Liability, Intentional Torts, Mass Torts, Tort Defense, Tort Liability |
| Utility Law | Electric Cooperatives Law, Electric Utilities, Electric Utility Finance, Electric Utility Regulation, Electric Utility Restructuring, Gas Utilities, Gas Utility Regulation, Public Utility Finance, Public Utility Law, Public Utility Rates, Public Utility Regulation, Public Utility Taxation, Sewer Utilities, Telephone Utilities, Telephone Utility Regulation, Utility Acquisitions, Utility Contracts, Utility Finance, Utility Liability, Utility Mergers, Utility Rates, Utility Regulation, Utility Taxation, Water Utilities |
| Zoning, Planning and Land Use | Building and Public Safety Codes, Cemetery Law, Environmental Land Use, Fire Districts, Historic Preservation, Improvement Districts, Land Conservation, Land Development, Land Entitlement, Land Use, Land Use Litigation, Land Use Permitting, Land Use Regulation, Rezoning, Special Districts, Subdivisions, Water Districts, Zoning Law, Zoning Variances |
---
Jurisdictions
---
Employment History
Attorney

| Duggan Shadwick Doerr Kurlbaum

2011 - 2015

Law Clerk to the Honorable Kathryn H. Vratil Chief

| United States District Court for the District of K

2008 - 2010
---
Education
J.D.

| University of Missouri - Kansas City

2005 - 2008

M.A.

| Villanova University

1999 - 2001

B.A.

| James Madison University

1996 - 1999
---
Attorney Rating and Feedback
No Feedback
---
Publications and Presentations
No Publications
---
I verify that I am licensed to practice in the State(s) identified and maintain all necessary insurance.
TYPICAL HOURLY RATE: $215
TYPICAL FIXED FEE: --
TYPICAL CONTINGENCY FEE: --

Overland Park, Kansas, Johnson County
Get a Lawyer Now
Tired of searching?
Anonymously post your legal needs quickly and for free, and lawyers interested in helping you will contact you via email!
GET STARTED