3 Possible Effects Of The Pandemic On Child Support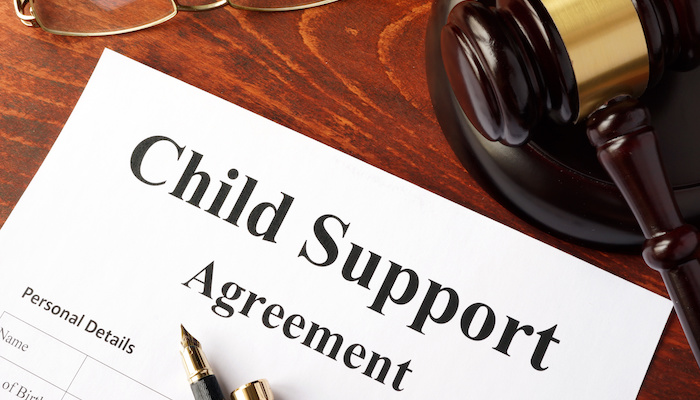 When couples decide to end their legal union, the child support system comes into the picture as it tries to prioritize the well-being of the child. The system is set up in place to help ensure all of the child's needs ranging from food, clothing, education, to shelter are well provided by both parents.


Whether you're the non-custodial parent giving financial support or the receiving party, the current COVID-19 or Coronavirus disease-2019 global pandemic may have affected fulfilling your financial obligations due to unexpected layoffs, furloughs, business closures, and others.


It's said that there are reports that some parents are experiencing a hard time complying with child support agreements in this time of the pandemic. There are even some cases parents completely neglecting to fulfill their responsibilities to their children altogether. Unsure about how to deal with possible child support concerns due to the ongoing public health crisis? Read on to know more about the possible effects of the pandemic on child support, so you can get some idea on how to possibly deal with them if the situation arises.

1) The Amount of Financial Child Support May Decrease
One of the perceived negative impacts of the pandemic is a lot of families falling into financial insecurity. The uncertainties of the health crisis are said to have strained economic activity and are cited as one of the main reasons why some non-custodial parents struggle to comply with court support orders. The amount that they can shell out before for child support payable may have dwindled now due to reduced or total loss of income.
If you reside in Australia, there are different law practitioners such as
Melbourne family lawyers
and other legal firms located in other cities where you can seek consultation about the best step that you can take if you can't provide the whole court-mandated child support amount. One of the recommended legal remedies to this situation is to file a petition for modification. Once filed, the court may allow adjustments on the original agreement depending on the request made by the other party.

Since there's a downturn in economic growth due to the global pandemic, one of the most requested modifications is said to be in relation to child support reduction. If the reason for the petition of modification is due to the following: business closure, layoff, loss of income, and the like, authorities may allow a temporary change of set-up. When the economic situation gets better or as soon as the parent recovers financially, the payment arrangement is said to revert back to its original state.

2) Failure Of Compliance Of Non-Custodial Parent In Meeting Child Support Requirements
The court is said to follow the succeeding tenet: no matter what situation one's in, one shouldn't forget their parental obligations. If you suddenly stopped paying for child support because of income constraints due to the pandemic, you may face possible penalties for non-payment. It's advised to not assume that child support payments will be automatically suspended or waived due to the ongoing public health crisis.
Aside from possibly being asked to pay up penalties for the months that you haven't provided your financial support to your child, you may also face a plethora of sanctions. There's a possibility that the government will legally withhold your wages, revoke your licenses and passport, or excluded you from state benefits. Worst, you may be
imprisoned for contempt of court
. To avoid these possible repercussions, find ways how you can still continuously provide child support even though your employment or business has been affected.

You may find new employment or liquidate some of your assets to have extra cash to comply with what the court ordered regarding child support. Another workaround that you can do if there's really no way for you to provide at this moment is to contact your ex-partner and propose some arrangements. Whatever the agreed settlement may result in, it's ideal to let the court know about it or you may request a lawyer to stand in for you to avoid issues in the future.

3) Delay In Child Support Payment
Due to the COVID-19 social distancing guidelines, there have been postponed, rescheduled, or canceled child support court hearings that impede the progress of the case. Since there's no court order about the payment arrangements for the non-custodial parent out yet, they're still not yet legally obligated to accomplish their financial obligations to their child. However, in other cases some, parents responsibly provide support without waiting for the court's decision.

Aside from pending child support cases that result in delayed child support payment, there are other circumstances beyond the parent's control brought about by this pandemic. Unemployment, sickness, or when employers fail to remit deductions due to unexpected lockdowns can be some of the additional reasons as well. If you know that your child support payment will be delayed, it's your responsibility to inform the receiving party about its cause beforehand. Also, give them a timeline for when it'll be processed to keep them in the loop.

Final Thoughts
The ongoing COVID-19 pandemic is said to have affected and continue to influence everybody's waking life. This includes different routines such as paying for child support of which working parents are among the ones who are considered to have been hit the hardest.
In this crucial time, it can't be avoided to feel that child support is becoming a financial burden. The current pandemic may have gravely affected one's capabilities to provide financial support yet one should keep in mind that one's child may be solely relying on child support payments for their basic needs. If you're in a bind, don't hesitate to
reach out to legal experts
and authorities to aid you in fulfilling your obligations in a manner that also works for you.
Do You Need An Attorney?
If so, post a short summary of your legal needs to our site and let attorneys submit applications to fulfill those needs. No time wasted, no hassle, no confusion, no cost.
Posted

- 06/02/2021
Connect with us:
Learn about us: