3 Ways Investors Can Protect Their Real Estate Assets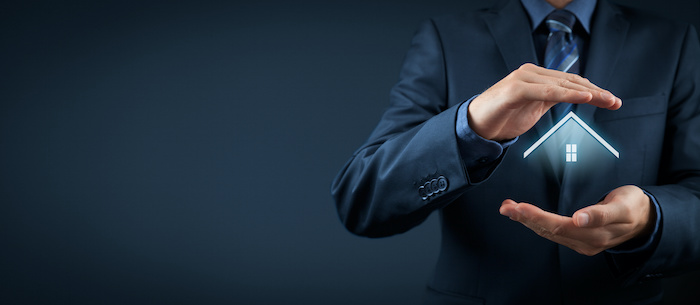 Real estate assets refer to improved and unimproved real property and real estate-related assets. Whether you have an apartment for rent, an office space or building, a lodge or hotel, or similar properties, those are all examples of real estate assets. They can provide you with a good, consistent source of income.


Although real estate assets can make a great investment, they come with certain risks and liabilities. In this article, you'll learn the different ways you can protect your real estate assets so you can make the most of them for years to come.

1. Hire An Asset Protection Lawyer
Setting up an asset protection plan can be daunting, but you don't have to take on that task on your own. If you want to secure your wealth and investment, hire an asset protection lawyer who can determine and explain the asset protection strategy that's right for your circumstances.

You need to protect yourself and your family as well as your business against lawsuits arising from your investment properties. Asset protection lawyers, such as those from

Blake Harris Law

, specialize in handling lawsuits involving real estate properties.
2. Title Your Property Under A Business Entity
You're personally liable for any damage or losses as a result of injury, accident, or business interruption if your property is titled under your name and not a business entity. Being involved in a lawsuit associated with one or more of your properties could compromise your personal assets such as your bank accounts, car, and home.
Whether you're a property
seller
, property buyer, or rental property investor, it's wise to separate your personal properties from your real estate properties. You can protect your real estate assets by placing them under a business entity in order to barricade your personal property from them. This would make it more difficult for the other party to pursue your personal assets if a lawsuit happens to involve your investment property.
Here are the different strategies you can consider when titling your real estate properties under a business entity:
Forming An LLC: A smart approach to protect your real estate assets is to form a limited liability company (LLC) and buy real estate properties in the name of that LLC. With this strategy, all your real estate properties belong to the company and not yours personally. You can gain tax benefits from an LLC instead of a corporation, so it's wise to consult your accountant to learn more about those advantages.
Multiple-Entity Strategy: If you own several properties, you might want to take a different approach such as implementing a multiple-entity strategy. This asset protection tactic involves creating multiple LLCs. In this way, you can assign one LLC for every real estate property you have, and if a particular property faces a lawsuit, the other properties are protected and can continuously produce revenue.
Forming A Series LLC: A series LLC consists of an individual series of interests treated as separate entities. This means that the debts, expenses, and liabilities of one property cannot be enforced against the other properties. Unlike multiple LLCs with a single LLC per property, a series LLC involves titling each property under the name of a separate LLC series, offering tax advantages. An LLC series also separates your personal assets from your real estate investments.
3. Get Property Insurance
Property insurance
refers to property protection coverage, providing financial reimbursement to the property owner or renter in case of theft or damage, including physical injury due to an accident on the property.

Some examples of property insurance policies are homeowners insurance, flood insurance, earthquake insurance, and renters insurance. Your personal property can be covered by a renters or homeowners policy. For a high-value property, an addition to the policy or 'rider' applies.
Property insurance coverage typically includes the following:
Replacement Cost: It covers repair and replacement costs at the same value. This insurance coverage is generally based on the cost value of replacement instead of the cash value.
Actual Cash Value: This insurance coverage pays the property owner or renter the actual replacement cost less depreciation. For instance, if the damaged item is 15 years old, you'll get the value of a 15-year-old item and not a new one. Hence, there's great consideration on the existing condition of the item.
Extended Replacement Costs: This coverage pays more than the coverage limit, such as when construction costs have increased, usually not exceeding 25% of the limit.
Conclusion
Investors can protect their real estate assets by hiring an experienced asset protection lawyer to help them find the best ways to secure their properties when they're involved in property lawsuits. Titling your properties in an LLC, multiple LLCs, or series LLC can help separate your personal properties from your real estate investments and give them an added layer of legal protection.
Do You Need An Attorney?
If so, post a short summary of your legal needs to our site and let attorneys submit applications to fulfill those needs. No time wasted, no hassle, no confusion, no cost.
Posted

- 07/22/2021
Connect with us:
Learn about us: