3 Ways To Obtain Legal Advice For Your Personal Injury Case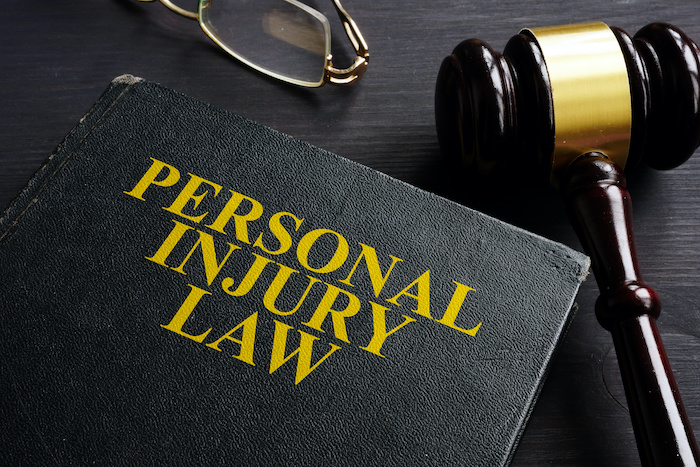 Personal injury is a legal term for any physical harm that a person suffers due to negligence or a malicious act. These injuries may also cause or result in mental suffering or emotional trauma that affects a person's ability to perform certain tasks or things. These lawsuits are also known as "tort lawsuits" and, depending on the state in which they're filed, can have very significant legal protections.


Most personal injuries result from vehicle collisions, dog bites, workplace injuries, medical malpractice, or falls. Many times, the victim will file a claim to seek damages for pain and suffering, loss of earning capacity, physical impairment, and other harms. Some claims, however, go to trial. No matter what type of personal injury you suffered, you need to talk to a qualified professional.
Here are ways to obtain legal advice for your personal injury case:
1. Visit The Lawyer's Website
Having proper research is important before
hiring a lawyer
. Lawyers and law firms have realized that there are clients who can't immediately drop by their office. Sometimes, the client is too shy to call or visit the law office but would like an idea of the services available. Fortunately, getting to know potential lawyers can now be conveniently done by visiting the lawyer's website.

Moreover, many people aren't aware that they can fill out an online request form, which is available on the lawyer's website, to seek legal advice for their injury case and learn many important facts that they may not know about. Before this innovative technique was made available, people had to physically visit a lawyer's office to get legal advice.
Here are more reasons why you should visit a lawyer's website when looking for legal advice:
The web is full of excellent information and resources you can use to find any type of information you're looking for. One place that you could locate this helpful information is an injury lawyer's website.
You may receive referrals by visiting blogs and forums. There are legal professionals who'll offer free consultations to get potential clients. However, take the necessary steps to verify that you're dealing with experienced lawyers from a reputable law firm, like
Car Accident Lawyer - Rathbun, Cservenyak, & Kozol, LLC
.
2. Drop By A Lawyer's Office
The main reason that people visit a lawyer's office is that they've been involved in a legal issue and need the expertise of an attorney. A personal injury is a serious matter that requires the legal advice of a lawyer immediately.
If you don't feel like sending an email or submitting an inquiry you may opt to visit a lawyer's office instead. Here are some of the benefits you'll gain when you drop by a lawyer's office:
Free consultation: When looking for a way to obtain legal advice, you should remember that you don't always have to pay for it. There are plenty of personal injury lawyers who offer free initial consultations, you just need to search and verify before dropping by the law office.
Personalized legal advice: If you want to resolve a personal injury as soon as possible, meeting with a qualified attorney is the best way to do it. Setting up a meeting with a personal injury lawyer allows you to ask questions about the case that may not be able to raise otherwise through chat or call.
3. Search For Related Blogs And Forums
It's quite normal for people to want to share their personal experiences with attorneys. Law professionals also exert effort to create and curate blog content to help those seeking personal injury advice and insights. You can do a quick search online for forums, blogs, and
websites that discuss legal matters
, especially personal injury cases.
Remember, however, that the legal advice you'll get from forums or legal insights you'll get from blogs isn't tailored specifically to your unique situation. You still need personalized legal advice from a qualified and experienced lawyer, which can be done by calling a law firm and setting an appointment for a consultation.
Takeaway
If you're looking for justice for the pain and suffering you've experienced, it's important to make sure you have the right legal representation. There are many ways to obtain legal advice, you just need to decide which way suits you the best.


When you do decide to meet with a personal injury attorney, make sure you do your homework. It's a good idea to get a list of questions before you meet with your lawyer so you can assess if the lawyer is the right fit for you.
Do You Need An Attorney?
If so, post a short summary of your legal needs to our site and let attorneys submit applications to fulfill those needs. No time wasted, no hassle, no confusion, no cost.
Posted

- 07/22/2021
Connect with us:
Learn about us: