4 Type of Cases Handled By Texas Personal Injury Firms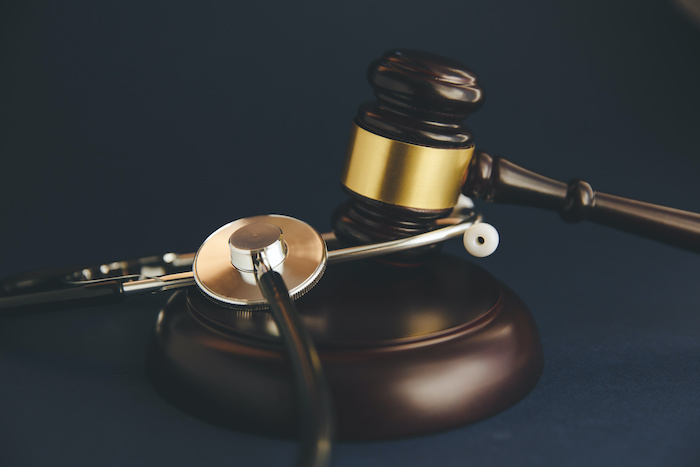 If you've been injured in Texas or wherever you may be located, hiring an attorney is one of the things you should consider doing to protect your legal rights and interests. Typically, being injured as a result of someone else's negligence gives you an opportunity to run after the at-fault party and recover the right amount of compensation. This is the rationale of the personal injury law, which is also known as tort law.


Primarily, personal injury law refers to a specialized field of law that allows an injured person to get compensated when another person's negligent act causes harm to the former. Although this field includes several types of law, there are certain types of cases that are commonly handled by Texas personal injury firms.

Below are the four types of personal injury cases that can be pursued with the help of an attorney in Texas or other cities nearby:
1. Motor Vehicle Accident
This is one of the common types of personal injury cases in Texas and around the world. When a motor vehicle accident happens, it can be due to a driver who's carelessly driving or not following the traffic rules on the road. Thus, if you've been injured as a result of this accident either as a driver, pedestrian, or passenger, you may be eligible to file a personal injury claim to hold the at-fault party responsible for your injuries.
With the help of a legal professional such as
Car Accident Attorney The Wolf Of Law Street
and others, your rights are protected throughout the legal process and you may receive monetary compensation for all your losses.
2. Slip And Fall Accident
Another type of personal injury case handled by Texas personal injury firms is the slip and fall accident. Typically, both public and private property owners have the legal obligation to ensure their premises are reasonably safe and secure from hazards to avoid injuries on anyone who's on the property. However, when the owners fail to secure the safety of their environment and a slip and fall accident occurs, the person injured may be entitled to recover compensation.
It's important to note that not all injuries arising from slip and fall accidents will lead to liability. The liability of the property owner differs depending on the situation, including the law of the place where the accident happened. That's why if you're injured in a slip and fall accident in Texas, it's best to talk to a lawyer to help you navigate your situation.
3. Medical Malpractice
If you've sustained injuries as a result of the doctor and other medical professional's negligence, then you may qualify to file a medical malpractice case to get compensation for all your losses. Generally,
medical malpractice
is also one of the personal injury cases law firms in Texas and other cities nearby handle daily. This type of injury case happens when the doctor or other medical professional involved has failed to exercise a reasonable standard of care when treating their patients.

On the other hand, there are various types of medical malpractice that attorneys take for their clients. These can include improper treatment, misdiagnosis, birth injury errors, surgical errors, medication mistakes, and many more. Due to these circumstances, medical malpractice cases can be complicated and should be handled by an experienced medical malpractice attorney.

4. Product Liability
Being injured by dangerous and defective products may also entitle you to compensate for your losses. This means you can file a product liability case against the responsible party who manufactured, designed, marketed, and sold a dangerous or defective product. These liable parties can be individuals, government entities, or businesses.

Therefore, if you've been harmed by dangerous consumer products, defective vehicle parts, medical devices, and even toxic chemicals and materials, you need to

hire a personal injury attorney

to help you handle your case. With a legal professional by your side, you're able to assess the harmful product, determine the responsible parties, and ensure you obtain the right amount of compensation for your injuries.
Bottom Line
Dealing with a personal injury case in Texas or wherever you may be located can be an overwhelming process. This is especially true if you have no idea how and where to start to ensure maximum compensation for your losses.

Luckily, by keeping the information mentioned in mind, you'll know which personal injury case suits your situation. But since most of these are unique, it's important to look for a personal injury law firm with valuable experience and expertise in handling these specific practices. By doing this, you can increase your chances of winning your case and receive the compensation you deserve.
Do You Need An Attorney?
If so, post a short summary of your legal needs to our site and let attorneys submit applications to fulfill those needs. No time wasted, no hassle, no confusion, no cost.
Posted

- 07/22/2021
Connect with us:
Learn about us: